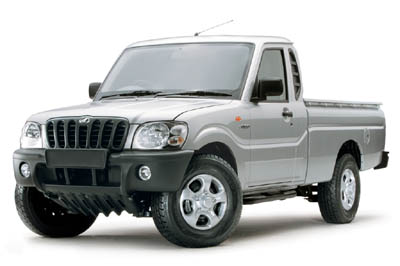 The Mahindra TR 10 and TR 20 pickups were first scheduled to arrive in U.S. show rooms for 2010, then pushed back to 2011, then pushed back to 2012. The trucks never arrived–blame complications federalizing the Indian-built vehicle and discord between Mahindra and the would-be American distributor. Presented here are Consumer Guide's original highlights written in anticipation of the truck's 2012 model-year arrival.
Vehicles That Never Were: Fisker Surf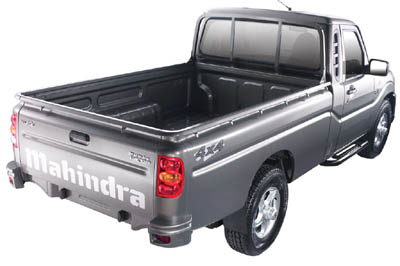 What was scheduled to be the 2011 Mahindra TR might come to market as a 2012 model. It is slated to become the first vehicle for sale in North America that is manufactured in India. The Mahindra TR is a compact pickup truck that comes as the TR20 or TR40. The TR20 is a 2-passenger regular cab with a 7.7-foot bed, while the TR40 is a 5-passenger crew cab with 4 full-size doors and a 5-foot bed. Both body styles come in Standard and Deluxe trim levels. The sole powertrain for all models is a 140-horsepower 2.2-liter diesel 4-cylinder engine that teams with a 6-speed automatic transmission. Rear-wheel drive is standard. Available is part-time 4-wheel drive that should not be left engaged on dry pavement but includes a low-range gear for off-road use. Safety features include ABS, traction control, and an antiskid system. All versions have standard air conditioning, cruise control, and a USB port for connecting digital-music players. Power windows, remote entry, cruise control, and steering-wheel audio controls are standard on the Deluxe and unavailable on the Standard. Leather upholstery is optional on the Deluxe. We have not yet tested the 2012 Mahindra TR.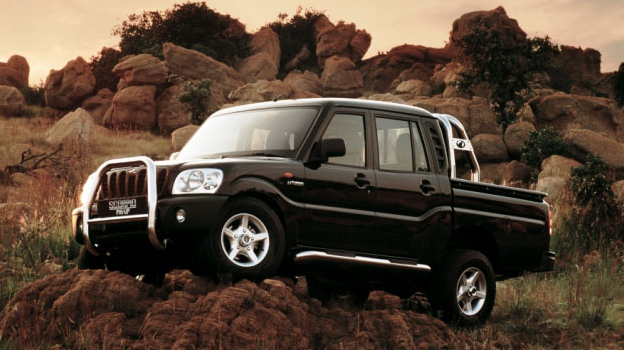 Amazingly Innovative Cars . . . And Why They Failed