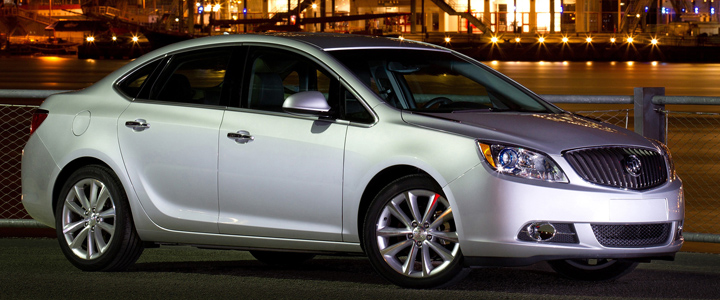 The following article, written by Consumer Guide Publisher Tom Appel, first appeared in the "2013 Chicago Auto Show Official Show Guide." Thanks to the Chicago Automobile Trade Association, producers of the Auto Show, for allowing us to share the text again here. 
Per any number of reporting agencies, some time in the last year the average transaction price of a new vehicle crossed the $30,000 line.
Thirty years ago, the average price of a new vehicle was about $11,000, which works out to roughly $21,000, inflation adjusted.
So, why do cars and trucks cost so much more, in constant dollars, than they used to? The easy answer is this: We're buying a lot more vehicle than we used to.
Not only is every car and crossover we now buy packed with airbags, side-impact and rollover protection, and countless other safety features, we as a nation have gotten used to luxury.
In 1983, most new vehicles weren't equipped with power windows and door locks, not to mention leather seats, premium audio systems, and navigation systems. Plus, the mix of vehicles in the U.S. now includes a heavy dose of crossovers and SUVs, which typically cost more than the simpler sedans that they replaced.
Turns out that $30,000 represents an interesting secondary line in the sand for many shoppers, as well. Assuming a down payment of 20 percent and roughly 10 percent in taxes and fees, a $30,000 vehicle financed for five years at a 5 percent rate of interest comes to almost exactly $500 per month.
So, what can shoppers get for their hard-earned $30,000? What does $500 a month get consumers these days?
Here's a look at five popular rides that come in at, or very close to, the magic $30,000 target.  Let's have a quick look at exactly what "average" money buys these days:
Should I Buy a Certified Pre-Owned (CPO) Vehicle?
Premium Compact Car: Buick Verano Premium, $29,990
Early sales figures suggest that the market was ready for a small, high-content, luxury commuter car. Here at Consumer Guide, we were so smitten with this little Buick's balance of refinement and value that we bestowed the car Best Buy status.
For the $29,990 price shown here, shoppers can drive away with a top-line Premium model packed with a host of amenities, including leather seating, a premium audio system, rear-obstacle detection, and a potent 2.0-liter turbocharged engine.
For luxury intenders looking for a lower price of entry, the base Verano can be had with a window sticker as low as $23,965, which is something of a bargain for a car this quiet and smooth-riding.
Sporty/Performance Car: Ford Mustang convertible, $29,485
It might be winter here in Chicago, but April's right around the corner—and April in the Windy City is a fine time to drop the top.
For just under our $30,000 target, sun lovers can score a base Mustang convertible, complete with automatic transmission and a cool rear spoiler.
Note to the power hungry: Do not dismiss the Mustang's base V6. With a healthy 305 horsepower on tap, entry-level 'Stangs boast more power than V8-powered GT models did just a few years ago. Besides, stepping up to a V8 will set convertible shoppers back another $5,000 or so.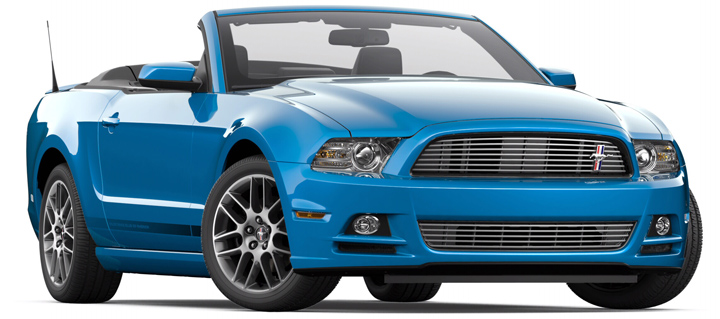 Should I Buy an Extended Warranty?
Large Crossover: Dodge Durango SXT, $29,990
If you need room for seven passengers and really can't see yourself in a minivan, look no further than the Dodge Durango. In entry-level SXT trim, Dodge's big crossover sports a substantial V6, lots of passenger and cargo space, and surprising refinement. This Consumer Guide Best Buy has also proven reasonably thrifty. Our long-term test Durango averaged almost 19 mpg during a year in our care.
Note that the under-$30,000 sticker comes on a rear-drive model. Folks looking for a little extra security in the snow will want to step up to an AWD Durango, which starts off at just over $32,000.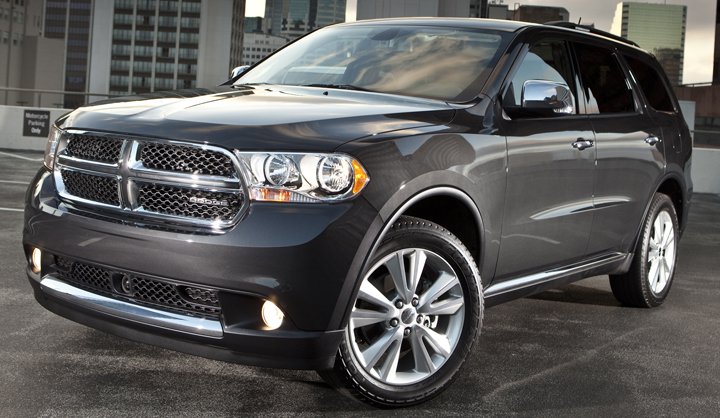 Minivan: Honda Odyssey LX, $29,405
Funny thing about Honda—none of its cars, crossovers, or trucks are available with options. Pick a trim level and you're done. For minivan shoppers, choosing an Odyssey LX means getting a decently equipped vehicle without worrying about what else they should've added.
For just under $30,000, the Odyssey is impressively outfitted with front and rear air conditioning, cruise control, a tilt and telescopic steering wheel, Bluetooth cell phone connectivity, a power driver's seat, and a host of other desirable equipment.
The power's good, too. Honda's stout 3.5-liter V6 is more than up to the challenge of hauling a van loaded with folks and their stuff.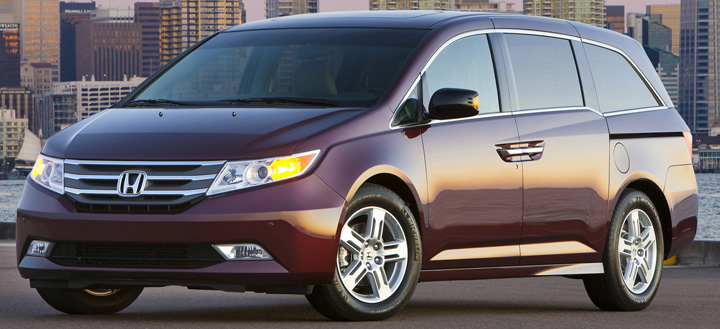 Compact Crossover: Mazda CX-5 Grand Touring AWD, $30,415
Just crossing our $30,000 target is Mazda's newest crossover. Replacing the Tribute and CX-7 for 2013, the CX-5 boasts Mazda's SKYACTIV suite of fuel-saving technologies.
It's worth noting that at $30,415, this compact crossover is loaded with features, including automatic transmission, leather seating, sunroof, and a navigation system. Note also that this Consumer Guide Best Buy has proven frugal in out real-world testing, averaging just under 30 mpg.
If you're taken with the CX-5 but looking to spend less, take heart—the entry-level Sport model starts at just under $22,000.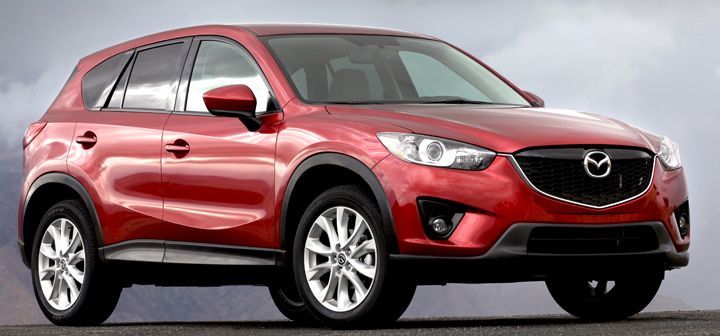 Midsize Sedan: Volkswagen Passat TDI SE, $29,020
Diesel-powered cars have come a long way in the past couple of decades, and in few vehicles is this more apparent than the Volkswagen Passat. With the exception of Volkswagen and heavy-duty trucks, diesel engines are, in the United States, the exclusive domain of German luxury-brand cars and crossovers.
For most Passat TDI owners, the only diesel-related compromise made is the occasional—and usually short—hunt for a filling station that sells diesel fuel. In return, this roomy, nicely appointed, and decidedly sporty sedan sips fuel at the miserly observed rate of 37 mpg in Consumer Guide's care. It's worth noting that the Passat is now assembled in the United States, at VW's Chattanooga, Tennessee, assembly plant.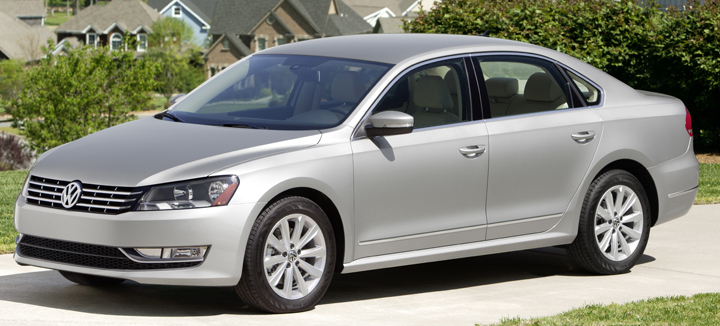 Are You Changing Your Oil Too Often?