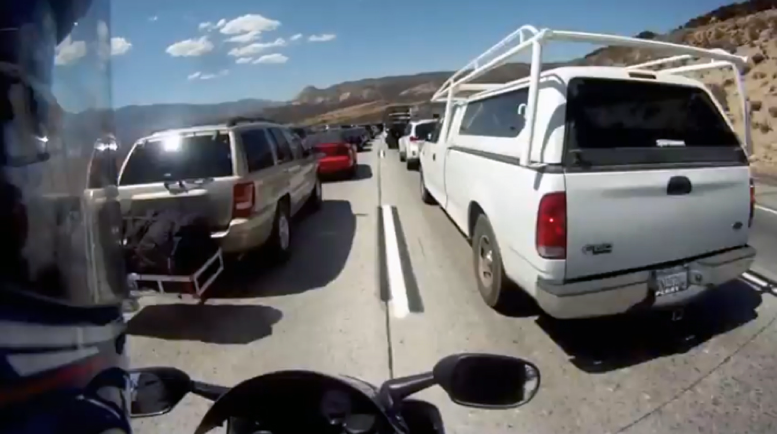 As a Chicagoan, I take a certain amount of pride in my ability to complain about the local traffic situation. To that end, though I loathe to report that my 17-mile trip from Consumer Guide's Chicago-adjacent office to the sleepy Northwest Suburbs can take me more than an hour on the wrong day, I feel a least at little satisfaction knowing that I am a statistical outlier.
Yet, despite Chicago's famously congested Kennedy Expressway, the Windy City is apparently not the worst American city in which to operate an automobile. According to data shared in a new WalletHub.com report, Chicago is only the fourth-worst city in which to own a car.
The Frustrated Commuter's Creed: A 10-Point Pledge
The WalletHub study looked at 21 metrics related to the automotive ownership experience, including traffic density, cost of ownership, and access to repair facilities.
Per the WalletHub study, the following are the 10 best and 10 worst cities for driving. You can check out the complete survey here.
On a personal note… though I realize that this research is based on the 100 largest metropolitan areas in America, I can't help but be a little annoyed that Gilbert, Arizona (population 200,000), is getting props for being easier to navigate than the 10-million-person Chicago metropolitan area. At least we know the joy of driving in the snow…
Stop It! 5 Habits to Break for Better Gas Mileage
Best Cities for Driving
Best Cities for Driving
Worst Cities for Driving
1
Scottsdale, AZ
91
Boston, MA
2
Tucson, AZ
92
Seattle, WA
3
Corpus Christi, TX
93
New York, NY
4
Gilbert, AZ
94
Oakland, CA
5
Mesa, AZ
95
Baltimore, MD
6
Chandler, AZ
96
Philadelphia, PA
7
Reno, NV
97
Chicago, IL
8
Laredo, TX
98
San Francisco, CA
9
Las Vegas, NV
99
Detroit, MI
10
Tampa, FL
100
Washington, DC