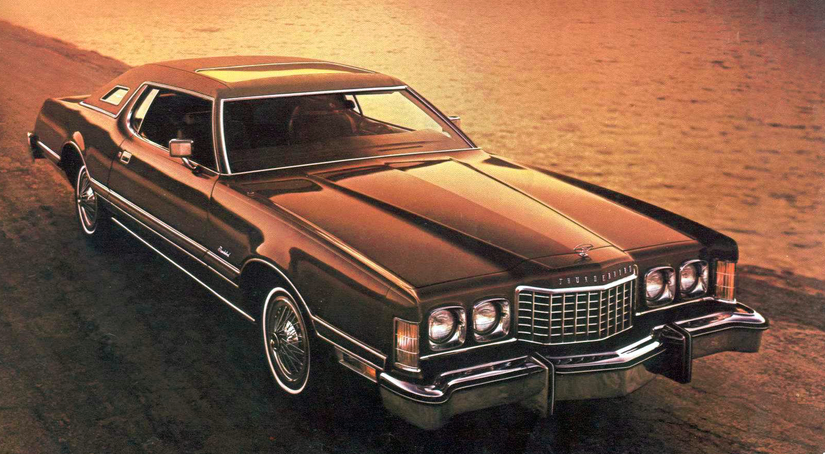 There is no longer space in the American new-car marketplace for vehicles with hoods and trunklids that consume more linear space than their passenger compartments do. While I know that the passing of the giant coupe was inevitable, I also lament that automotive designers no longer have a free hand with such large and expressive canvases.
Personal-Luxury Place Holder: 1975-1976 Ford Elite
As things turned out, 1976 was something of a benchmark year for the luxury-coupe segment. Oldsmobile and Buick, for example, would drop their 455-cubic-inch engines after the '76 model year, and Cadillac would lose its monstrous 500-inch V8 as well. (Lincoln, however, would hold on to its 460-cid mill through the 1978 model year.)
This would also be the Ford Thunderbird's last year as a true luxury car. The T-Bird would be significantly downsized and decontented for 1977—and become much more popular in the process.
To celebrate the the big plush coupes of this pivotal model year, we present here the 10 most-expensive examples of that bygone breed. As always, if you have spent time with any of these classic 2-doors, please tell us about it. The place to leave comments is below the last car.
Nicely Suited: The Designer Series Lincoln Mark V Models of 1977
Most-Expensive Coupes of 1976
Lincoln Continental Mark IV: $11,060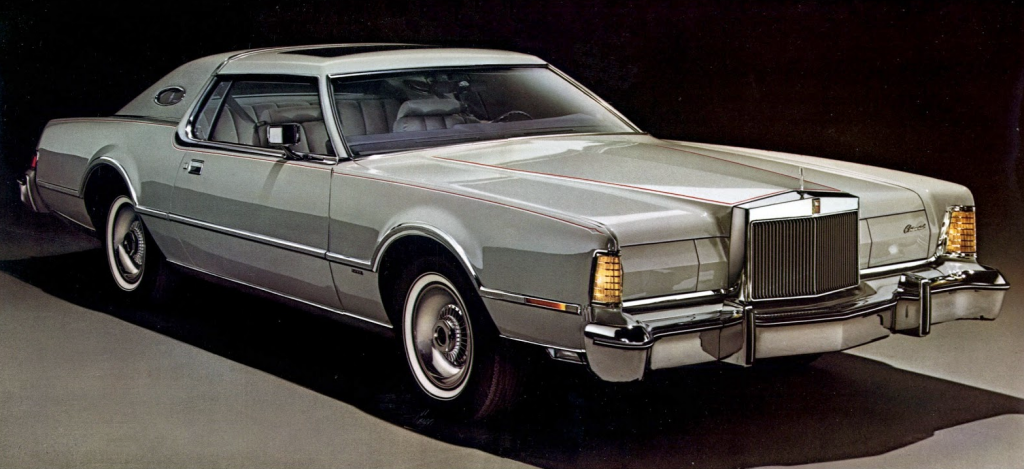 Base Engine: 202-horsepower 460-cubic-inch V8
Most-Expensive Option: Versailles Velour ($2000)
Cadillac Eldorado: $10,586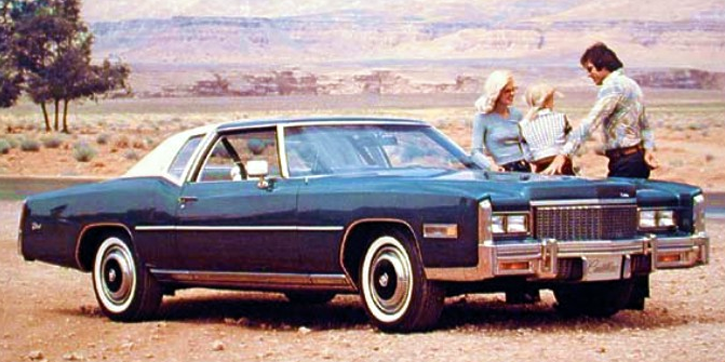 Base Engine: 190-horsepower 500-cubic-inch V8
Most-Expensive Option: Astroroof ($1391)
Lincoln Continental: $9142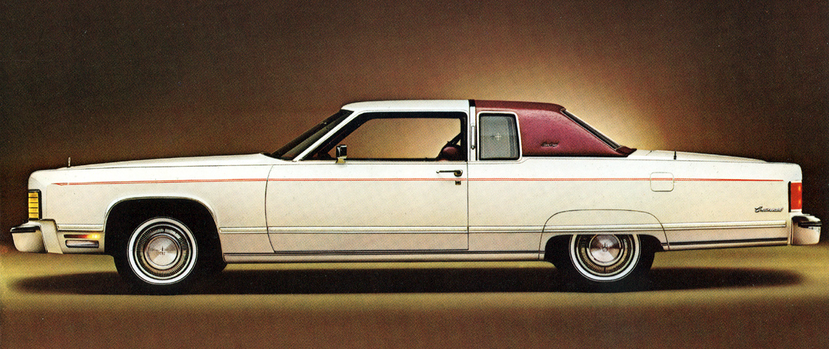 Base Engine: 202-horsepower 460-cubic-inch V8
Most-Expensive Option: Power Moonroof ($885)
Cadillac Coupe DeVille: $9076

Base Engine: 190-horsepower 500-cubic-inch V8
Most-Expensive Option: Astroroof ($1288)
Ford Thunderbird: $7790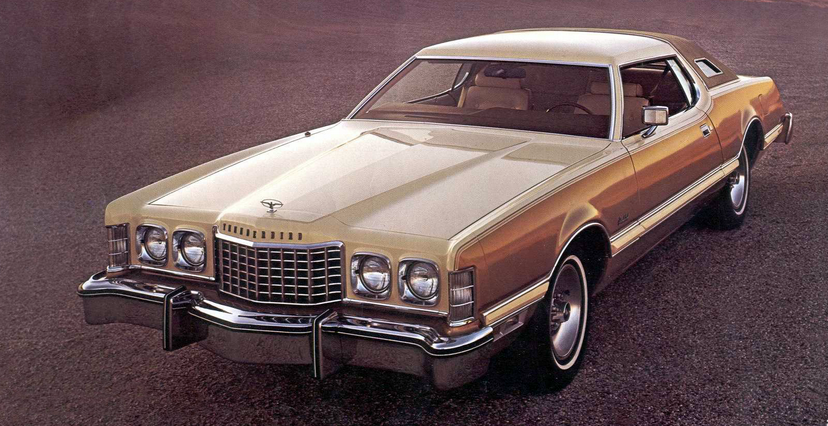 Base Engine: 202-horsepower 460-cubic-inch V8
Most-Expensive Option: Power Moonroof ($879)
The 12 Most-Expensive American Cars of 1990
Chevrolet Corvette: $7605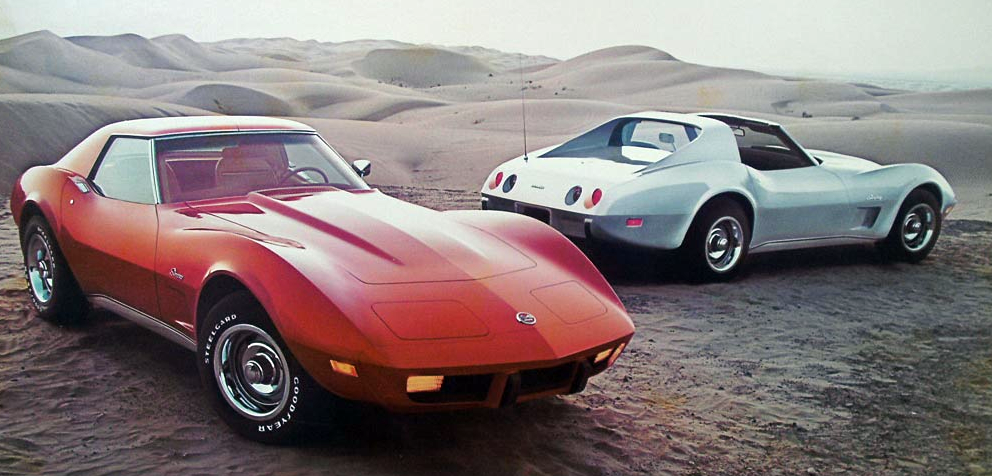 Base Engine: 180-horsepower 350-cubic-inch V8
Most-Expensive Option: Air Conditioning ($523)
Oldsmobile Toronado: $7137

Base Engine: 215-horsepower 455-horsepower V8
Most-Expensive Option: "Tempmatic" Air Conditioning ($549)
Buick Riviera: $6798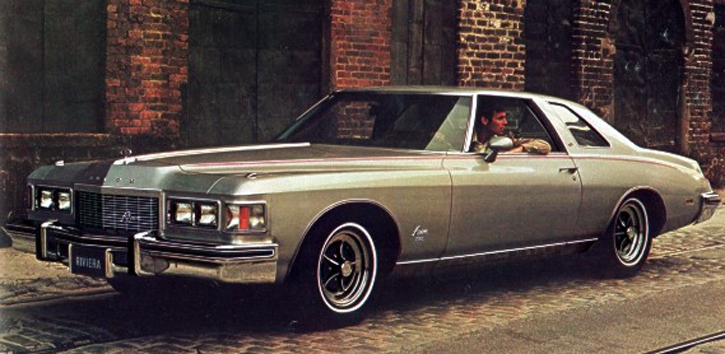 Base Engine: 205-horsepower 455-cubic-inch V8
Most-Expensive Option: Astroroof ($891)
Buick Electra Limited: $6689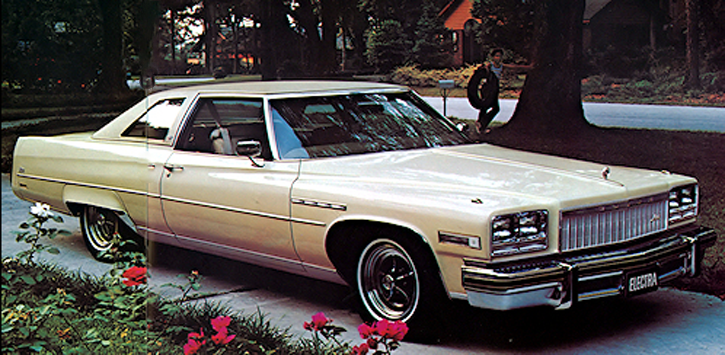 Base Engine: 205-horsepower 455-cubic-inch V8
Most-Expensive Option: Astroroof ($891)
The 4 Most Important Vehicles of the Past 30 Years