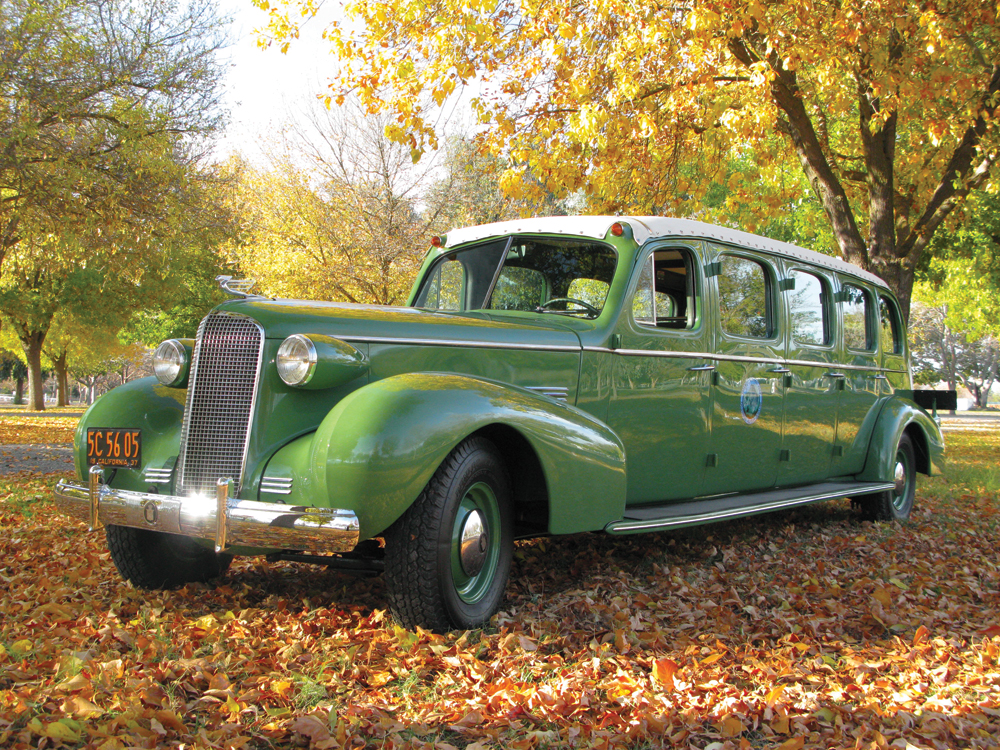 Note: The following story was excerpted from the April 2013 issue of Collectible Automobile magazine.
Yosemite National Park occupies 747,956 acres in east central California. It is home to natural wonders like imposing El Capitan, the world's largest exposed granite mononlith; towering sequoia trees, some of which are thought to be thousands of years old; and breathtaking waterfalls fed by snowmelt. President Abraham Lincoln signed a bill in 1864 that granted the Yosemite Valley to the State of California as a natural preserve, an event seen as a precursor to the national parks movement. Noted naturalist John Muir was instrumental in Yosemite becoming established as a national park on October 1, 1890.
More Collectible Automobile Photo Features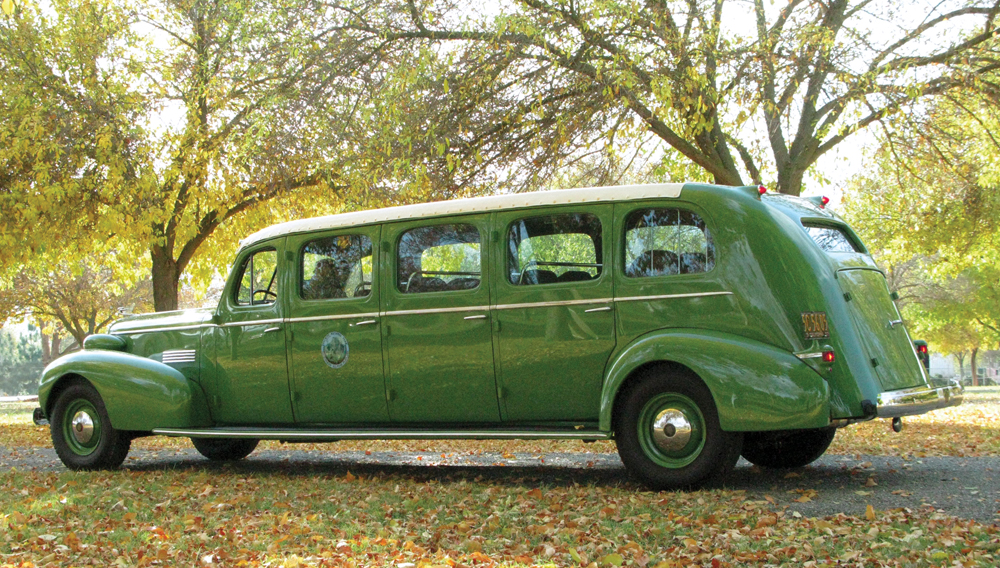 Since then, the site has welcomed millions of visitors annually. Starting in the late Thirties and for a number of years afterward, many of them experienced the wonders of Yosemite from the seats of something impressive in its own way: a tour bus built on a drastically stretched 1937 Cadillac Series 75 chassis.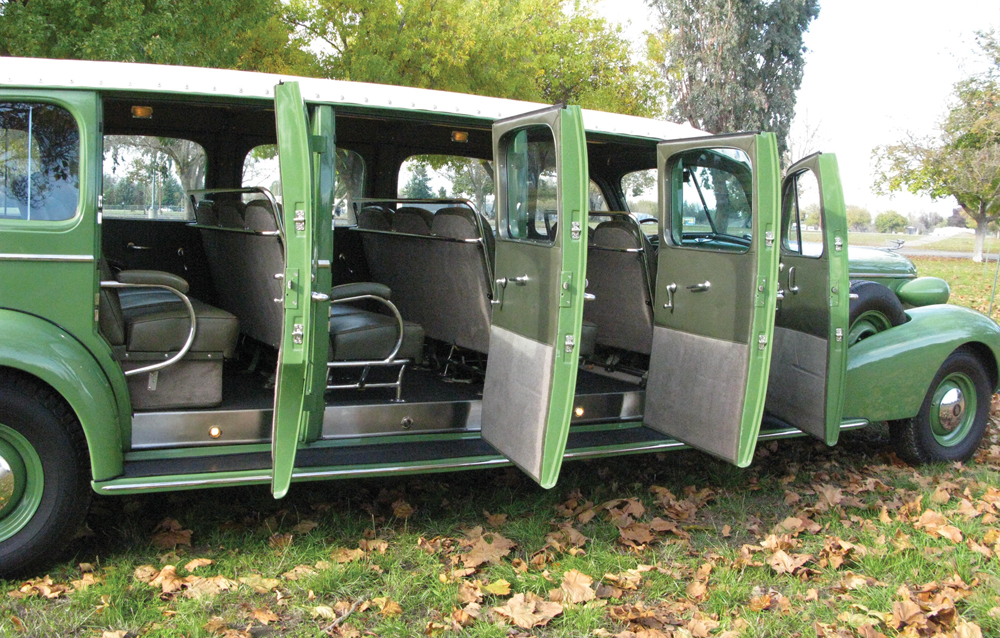 This mode of transportation was not completely unknown in the park system. Fleets of elongated White trucks with Bender Body Company bodies had already been established for similar duty in Yellowstone and Glacier national parks. The Cadillacs were bodied by the A. J. Miller Company of Bellefontaine, Ohio, a noted builder of ambulances, hearses, and other "professional cars" since 1853.
Photo Feature: 1954 International Model R-140 Station Wagon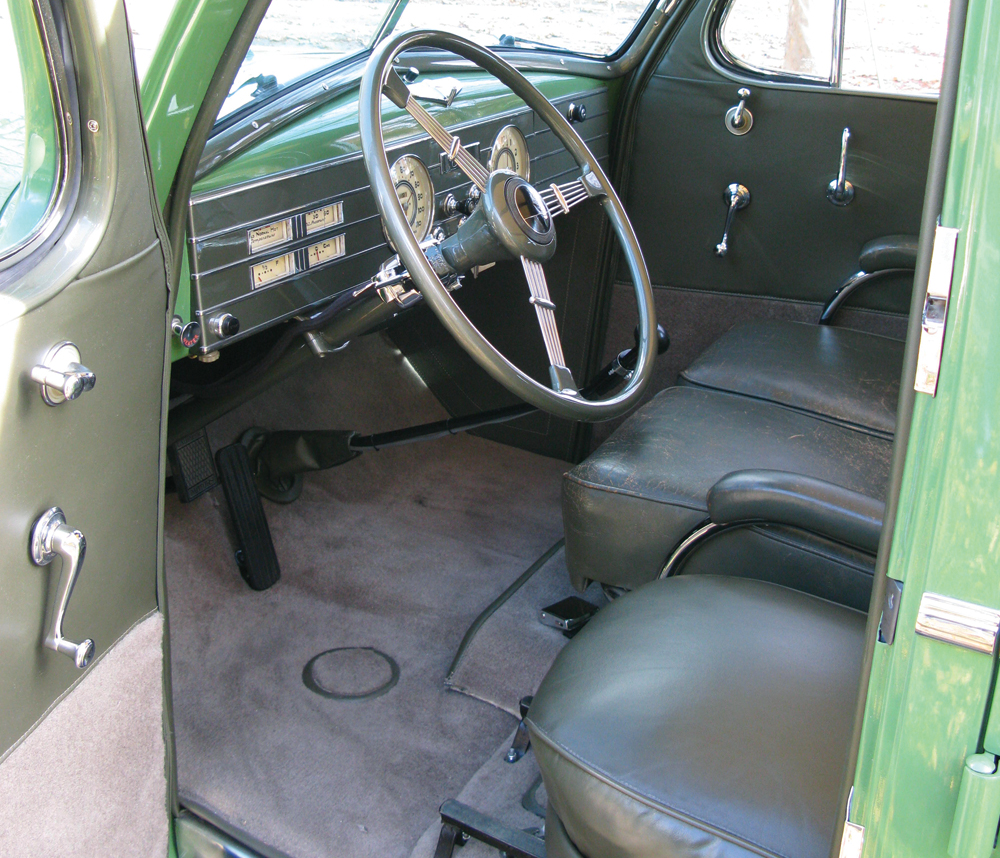 The gargantuan eight-door coaches sat a driver and 11 passengers on four rows of padded seats. A roll-back canvas roof was provided to better expose visitors to the park's grand vistas on days when the weather permitted. The buses were operated by the Yosemite Transportation Company. Some sources say the fleet numbered as many as 20 vehicles.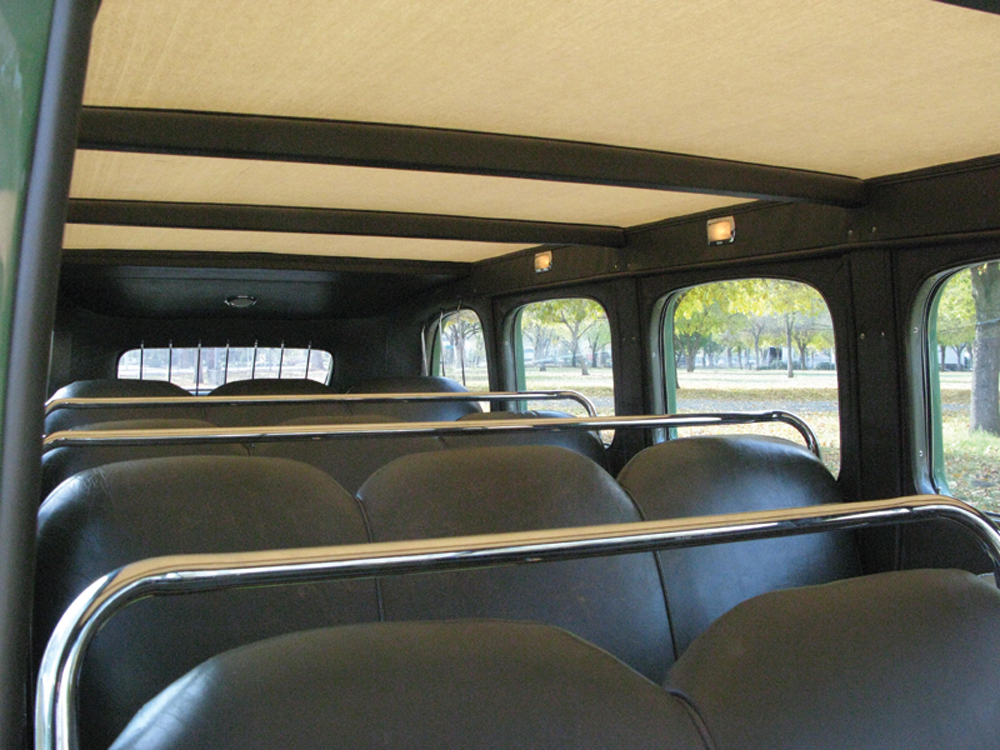 The starting point for the tour buses was the '37 Cadillac Series 75 chassis. Ordinarily, the 75 platform was the basis for Fleetwood-bodied four-door sedans, limousines, a town car, and a convertible sedan built on a 138-inch wheelbase. A 156-inch chassis for the mounting of coachbuilt bodies by the professional-car trade was also available, but even that wasn't enough for the sightseeing buses. They rode a drastically lengthened span of 203 inches between the wheel centers!
The sheetmetal and trim included with the chassis incorporated styling touches that were new for the 1937 Series 75 cars. Upper hood panels extended all the way to the tall, narrow grille that now featured a pattern of fine checks. A trio of chrome "whiskers" sprouted low in the "catwalks" on either side of the grille. Hoodside detailing consisted of a discreet grouping of short horizontal bars placed back near the cowl.
Photo Feature: 1952 Crosley Pickup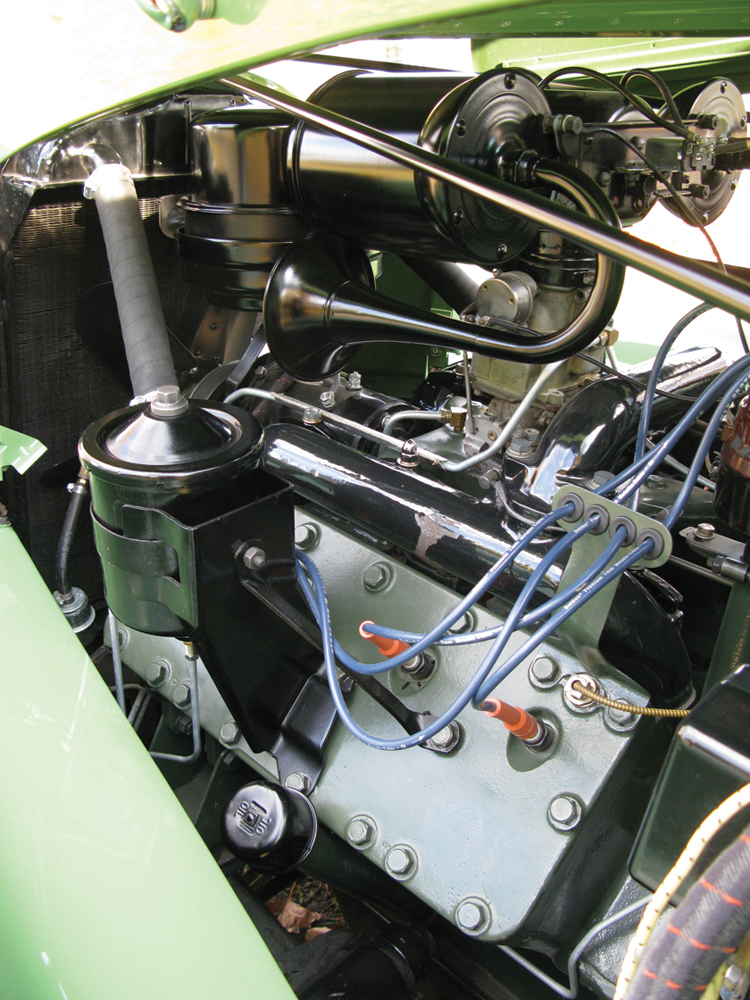 There were more-substantial "suitcase" fenders and finlike taillamp housings that held wedge-style lenses. A new smooth bumper design with a Cadillac crest in the center was adopted. "Airfoil" running boards appeared to be more separate from the fenders than the previous type.
The version of the Cadillac L-head V-8 that arrived for 1936 Series 70 and 75 cars was continued. With a 3.5-inch bore and 4.5-inch stroke, it displaced 346 cubic inches and produced 135 bhp. The design also featured the crankcase and block combined in a single casting, a two-barrel downdraft carburetor, and three main bearings. For '37, the powerplant was upgraded with an electrically controlled fully automatic choke and a shift to a three-point engine-mounting system in place of the four-point setup used previously. Cadillac's three-speed manual transmission incorporated new pin-type synchronizers.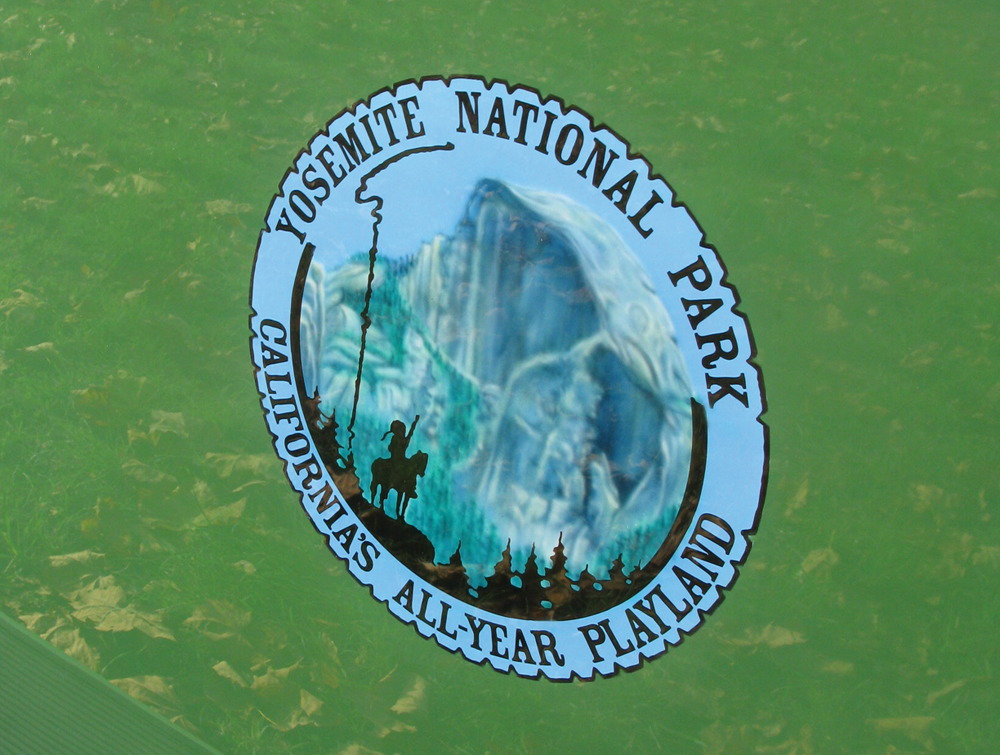 Cadillacs of the era utilized "Knee-Action" independent front suspension with coil springs. Though a hypoid rear axle came in for the smaller Cadillac Series 60 and the LaSalle, stouter and more direct spiral-bevel gearing was continued for cars in higher series.
The Yosemite tour bus seen on these pages isn't far from the scene of its working life. It belongs to Jim Zanardi, who lives in the Silicon Valley town of Los Gatos, California, about four hours away from the national park. Says Zanardi, the bus led something of an interesting life even after its Yosemite days were over. It was donated to the famed William Harrah collection in March 1963 and eventually restored. After Harrah's death, but before much of his collection was  preserved to create the National Automobile Museum, the Cadillac bus was sold in 1985 and went to a museum in Detroit.
Zanardi purchased the vehicle in 2005 and had it repainted three years later. It has been seen at shows and concours d'elegance since then.