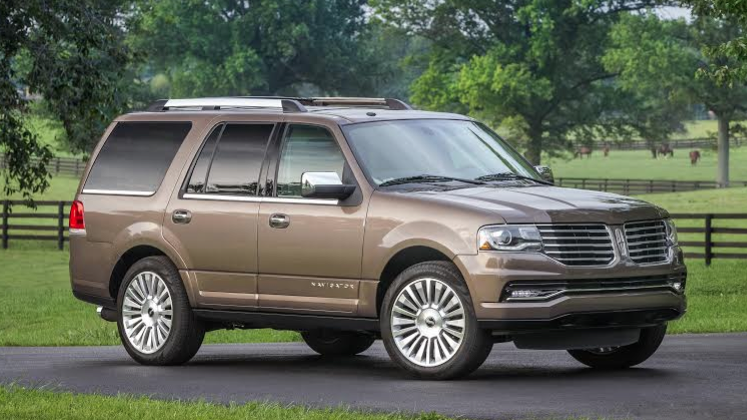 Much like its Ford Expedition sibling, the Lincoln Navigator receives a thorough freshening for 2015 that includes revised styling – both inside and out – and a new engine. It also adds a new top-line trim level called the Reserve along with some newly available features. Carried over are short- and long-wheelbase versions offered with either rear- or 4-wheel drive. A third seating row is available in both lengths to accommodate up to eight passengers.
Up front, the 2015 Navigator adopts a version of Lincoln's signature "split wing" grille that has now been standardized across the company's lineup. Taillights have been altered to span the width of the vehicle and incorporate many of 222 LED lights Lincoln says grace the exterior.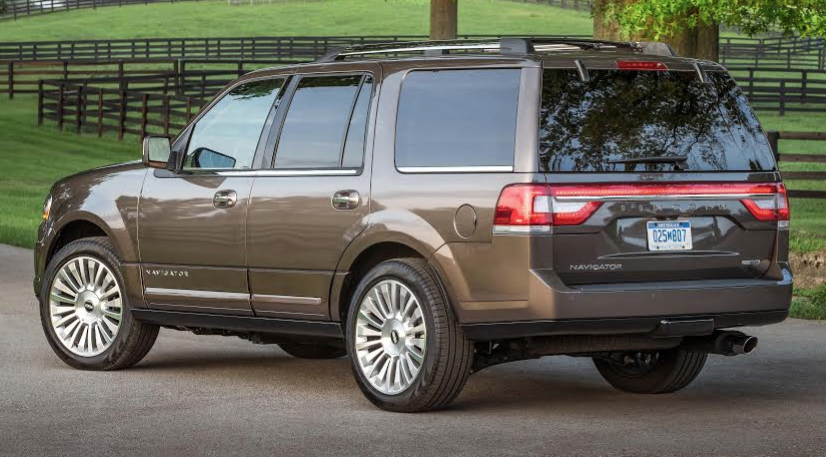 Inside, materials and graphics get an upgrade. At least on the tested Reserve Package models (the only ones in attendance at the press preview), leather covers a dashboard that previously had molded padding, and the instrument panel exchanges "boxed" gauges for a central round speedometer and variable electronic readouts. Audio and climate panels gain some traditional buttons to replace touchscreen controls, something Lincoln said its customers requested – and that reverses the trend in recent years.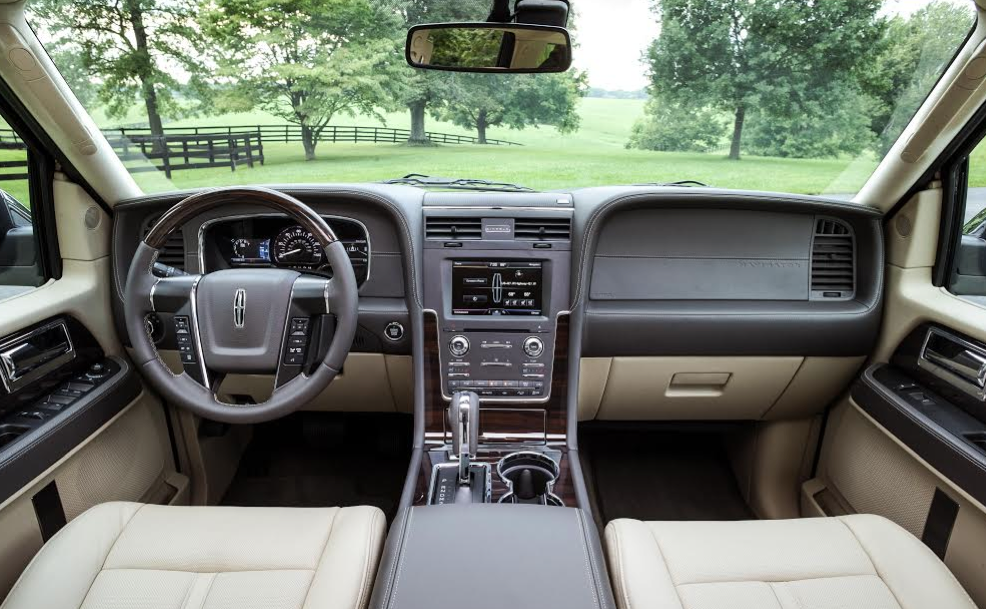 But the biggest change lies under the hood. Since its introduction for 1998, Navigator has been powered by a 5.4-liter V8 of 230 to 310 horsepower. But that's been replaced for 2015 by the 3.5-liter EcoBoost turbocharged V6 introduced in the 2011 F-150 pickup. It's shared by the Navigator's Expedition sister ship, but here it's rated at 380 horsepower vs. 365 in the Ford. Lincoln sources say it drops the Navigator's 0-60-mph time by a half second and raises fuel economy by 15 percent. The latter is enough to give the 2WD short-wheelbase Navigator what Lincoln says is best-in-class EPA figures of 16 city/22 highway. The added weight of the long-wheelbase body and 4WD each take a toll, but even the thirstiest combination (long-wheelbase 4WD) manages a 15/19 rating. Oddly, the EcoBoost engine also helps provide a claimed best-in-class towing capacity of 9000 lbs. About the only place we found the new engine lagging behind the old V8 was in a full-throttle launch, which you really don't have to do often – if ever – as the Navigator's plenty quick enough to keep up with traffic. It's just those first 20 feet before the power really comes on that you might notice it doesn't jump off the line with quite the vigor provided by the old V8. The tradeoff is that passing power at virtually any speed is impressively strong for such a large, heavy vehicle.
Test Drive: 2015 Chevrolet Tahoe LTZ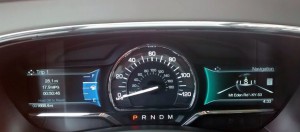 Last month we had an opportunity to sample the equally refreshed Expedition, so many of the Navigator's strengths were already known to us – namely, the aforementioned power, a great ride/handling combination (thanks in part to its independent rear suspension), adult-comfortable 3rd-row seating (ditto), and potent power delivery. But at least on the top-line Reserve models tested, the Navigator stood a cut above in terms of interior décor; where the Expedition rather surprised us with a hard-plastic dash and door tops, the Navigator's were not only padded, but leather covered. There were also several other nice trim touches that added an extra dose of class, exactly what you'd expect from the Lincoln badge between the grilles.
Lincoln made a point of highlighting several changes aimed at quieting the interior of the new Navigator. Although it's tough to compare two vehicles driven at different times on different roads, the Navigator indeed seemed quiet at speed.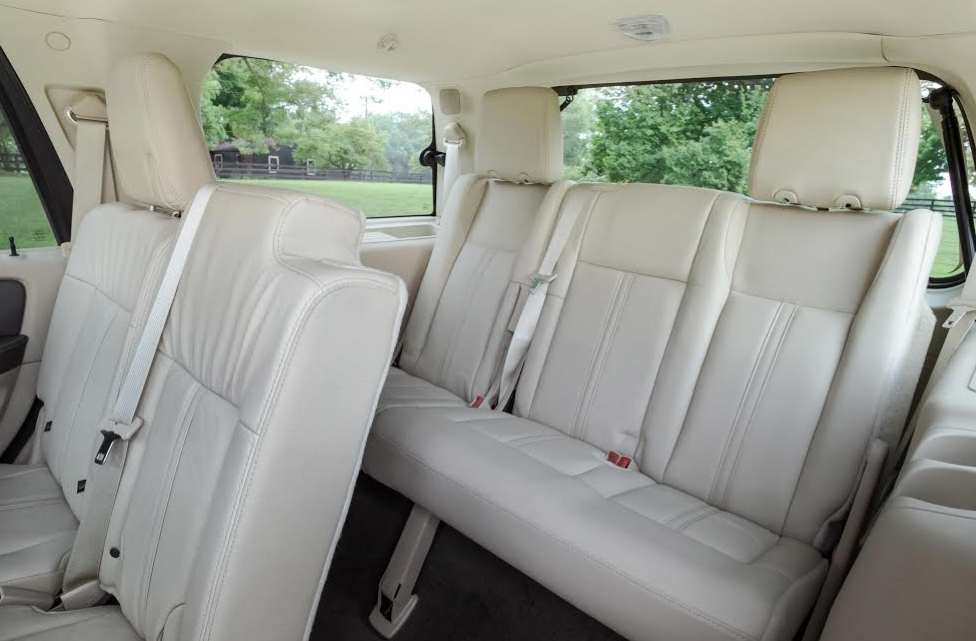 Newly optional on the Navigator is Lincoln Drive Control, a continuously controlled dampening suspension shared with the Expedition (under a different name). The package includes 22-inch wheels to replace the standard 20s, and offers Normal, Comfort, and Sport modes. The difference between the modes is enough to be discernable, but unless you corner-carve your way to work (where Sport might be useful) or have to constantly battle crater-sized potholes (when Comfort might help), most people would probably be perfectly happy with the intermediate Normal setting – which apparently mimics the base suspension – as the ride seemed compliant and controlled over our (admittedly rather smooth) Kentucky test route.
Staying the Course: Chatting with Navigator Chief Engineer Elaine Bannon
An added standard feature for 2015 is SYNC with MyLincolnTouch. It allows interaction with audio, phone, and navigation systems through voice command or an 8-inch touchscreen. Volume and tuning are done through conventional knobs, with other audio functions such as station selection done through the touchscreen. There are more physical buttons than virtual ones to control climate settings, but many are tedious repetitive-step pushbuttons. And while all controls are clear in function, all are recessed into the dash out of easy reach, with some being quite a stretch. This is mitigated somewhat by the ability to use voice commands, but that's not always quick or intuitive.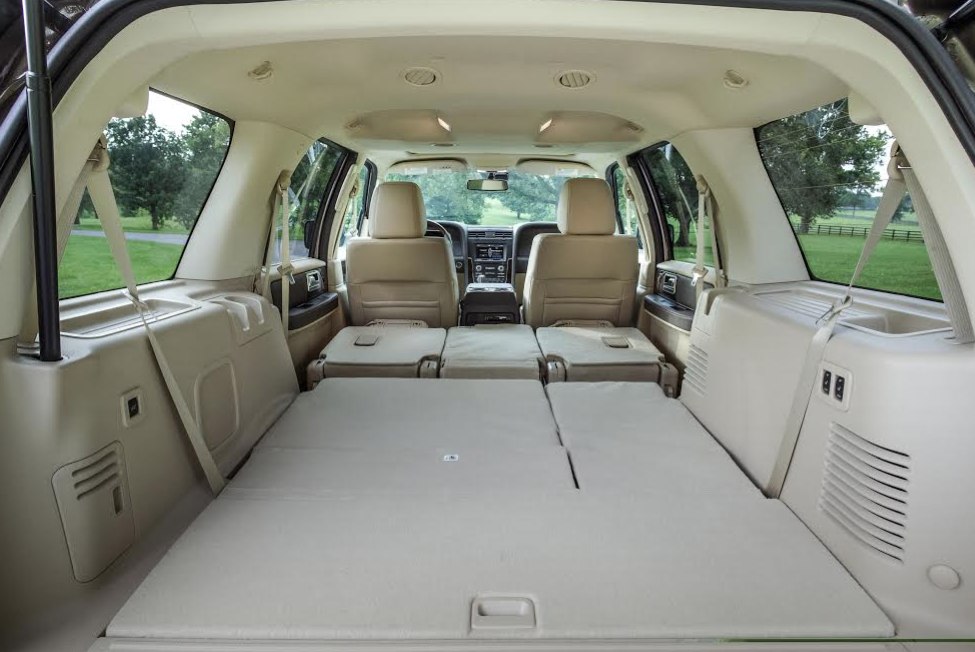 You'd expect a vehicle of this size and status to provide lots of cargo space and comfortable passenger room, and it does. Aiding ingress and egress on the tested Reserve model were power-folding running boards, handgrips on the roof pillars, and – at night – lighted "welcome mats" with the Lincoln logo (the last two being standard). Seats were comfortable, and the fronts are heated and cooled and offer two-way power lumbar adjustment. The driver seat comes standard with memory, which includes settings for the power-tilt steering wheel and adjustable pedals, the last being a particular boon to shorter drivers. Remote keyless entry with keypad and remote start are other standard niceties.
Check out Consumer Guide's used-Navigator reviews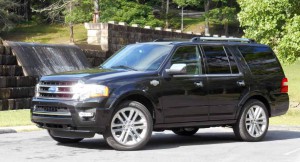 The big advantage to the long-wheelbase model is in cargo space, particularly behind a deployed 3rd-row seat. And speaking of the 3rd row, the Navigator's is about the roomiest and most comfortable around, as even adults fit without adopting a knees-in-chest posture. Furthermore, the 3rd row seat backs power fold and – in conjunction with flat-folding 2nd-row seat backs – contribute to a huge, flat-floor cargo area.
2015 Ford Expedition: A Better Biggie
On the safety front, Navigator comes standard with all the expected features, plus rearview camera, blind-spot information system, and front- and rear-obstacle detection.
When it goes on sale in early October, the Navigator will start at $62,475 including destination; Lincoln says a fully loaded long-wheelbase 4WD Reserve will top out at about $75,000. By contrast, the Expedition starts at about $44,000 – but with far less equipment – and probably peaks at about $65,000. But particularly when comparing the cousins in top-line trim, the Navigator stands out with much nicer materials and, of course, a more prestigious nameplate. And there are certainly premium-level brands that charge a lot more for a lot less, making the 2015 Lincoln Navigator a rather astute value in the premium-large SUV segment.