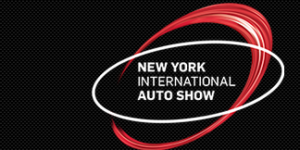 Mazda rolled out a "retractable-fastback" version of its popular two-seat sports car in conjunction with the 2016 New York Auto Show. The 2017 Mazda MX-5 RF (for Retractable Fastback) has a retractable hardtop roof with a targa-top configuration, meaning the rear roof pillars stay upright when the center roof panel is retracted. This diminishes the open-air feel somewhat, but allows for a bit more security and styling flair.
Mazda says that the hardtop roof has been engineered to have no impact on trunk space; the RF has the same trunk capacity as the soft-top version. Unlike the soft-top Miata's manual operation, the RF's top is a full-power affair; a power top lock means that the roof can be opened and closed (at speeds of up to 6 mph) at the flip of a switch. Mazda also aimed to give the RF cabin a more upscale feel via premium Nappa leather upholstery.
More from the New York Auto Show
CG Says:
The previous-generation MX-5 Miata's Power Retractable Hardtop model was a sales success, so it's not surprising that Mazda would try a similar concept on the fourth-generation model. Mazda's decision to aim for a targa-roof arrangement instead of a true open-air convertible is interesting; the company claims the RF will offer "a pleasing sense of freedom combined with a reassuring feeling of being wrapped securely in the cabin." The fastback roofline gives the Miata a unique sporty coupe look too. Though Mazda didn't give specifics, the RF will certainly add cost and weight to the base MX-5. Still, this is an intriguing new variant that appears to offer best-of-both-worlds versatility and style to one of the best affordable sports cars on the market.
Test Drive: 2016 Mazda MX-5 Miata