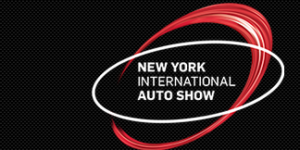 It was back in 2002 that the Scion brand made its debut at the New York Auto Show, so perhaps it was fitting that its departure occurred there as well.
Originally intended to attract a younger audience to the Toyota fold, Scion did its part, but it never really got a foothold. Strong out of the gate with its original xB "Box" (which was a huge success, though not entirely for the reasons Toyota intended), the brand seemed to wither a bit afterward, with sales dropping despite an expanded model line.
One of those "expansions" was the tC coupe that arrived for 2005. It hit the targeted youth market dead-on, and though hardly a "big seller" by Toyota numbers, it nonetheless reigns as Scion's best seller. So with Scion being killed off at the end of this model year — with most of its wares being given new life behind a Toyota badge — it only seems right that the Scion tC would go out in style.
With that in mind, Scion will produce 1200 specially trimmed tC Release Series 10.0 models. Dipped only in Barcelona Red paint with a red-trimmed black interior, the RS 10.0 will also include a Kei Miura-designed aero kit with front lip spoiler, rocker-panel extensions, and rear upper and lower spoilers. TRD performance springs lower the ride height and center of gravity, and a TRD performance exhaust is claimed to provide a "deeper, more resonant exhaust note." The car will be offered with a 6-speed manual transmission starting at $23,985 including destination, with a 6-speed automatic version going for $25,135.
More from the New York Auto Show
Transformation of the Scion FR-S two-seat sports car to the Toyota brand brings with it a new name … er … number. And the number is 86. That might seem a bit odd to U.S. buyers, but it is the "name" the car goes by in many other parts of the world.
But it's not just the badges that are a-changin'. More aggressive front-end styling is achieved with a larger center intake that emphasizes the car's low, wide stance. It's flanked by new LED headlights and turn signals, and surrounded by a new bumper. The rear also boasts LED lights, and the alloy wheels feature a "twisted spoke" design. Though mechanicals are mostly unchanged, manual-transmission versions get a 5-horsepower boost to 205.
In case passengers have a hard time remembering the FR-S to 86 transformation, plenty of interior appointments will help remind them. "86" logos will grace the new Grandlux material found on the dash and door panels, with another facing them in the center of the steering-wheel hub.
Sales of the tC RS 10.0 are scheduled to begin in June, with the 86 following in the fall as a 2017 model.
CG Says
While the tC has never struck us as all that sporty, it has definitely struck us as a great value. And there's no question that the RS 10.0 is about the neatest-looking example we've ever seen. By contrast, the FR-S does strike us as sporty — and also a good value — and the 86 likewise ups the appearance ante. Thus we're glad to see it, in particular, make the migration to the Toyota nameplate.
Scion's Dead. Here's Which Models Live on as Toyotas (Full Brand Gallery)