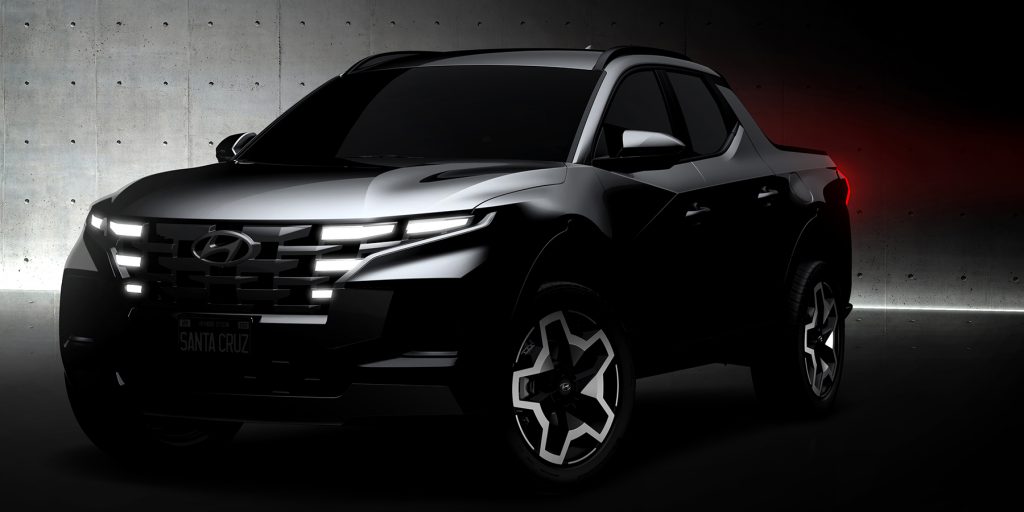 Today Hyundai released teaser images of its long-anticipated entry into the pickup-truck market, though as it turns out, that entry is a genre-bending vehicle that doesn't stick specifically to the standard pickup-truck layout. Hyundai says its new-for-2022 Santa Cruz "shatters both SUV and truck segments, creating an entirely new vehicle category."
2022 Hyundai Santa Cruz
Now that we've seen the teaser renderings, the Santa Cruz looks to be a compact/midsize vehicle that will likely be a shade smaller than existing midsize pickup trucks such as the Chevrolet Colorado, Honda Ridgeline, and Toyota Tacoma. The Santa Cruz also eschews the separate cab/bed design of the typical pickup truck in favor of a sleeker, more-integrated body design—it picks up the look of the aggressively styled 2022 Hyundai Tucson compact SUV (which is set to go on sale this summer), particularly in terms of its front grille and unique lighting-signature motif.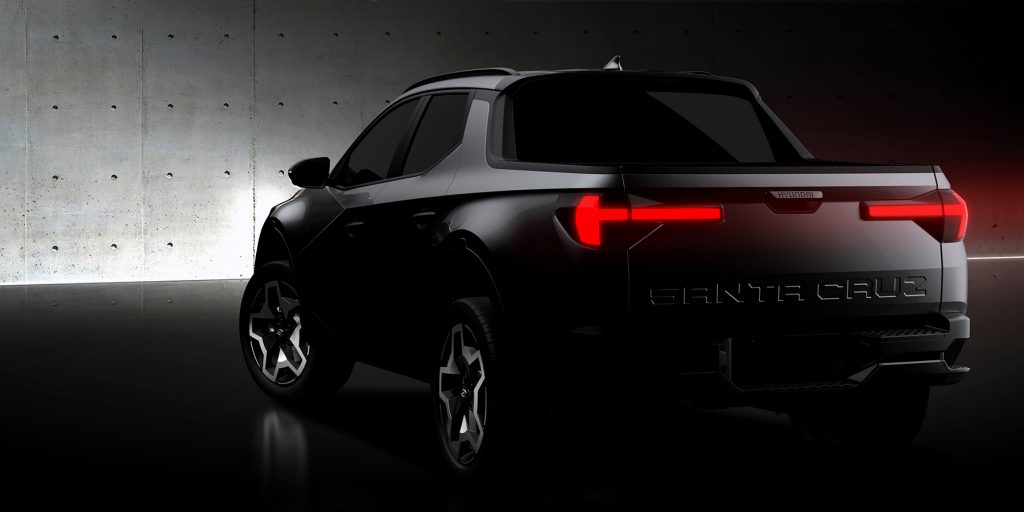 Though Hyundai hasn't provided any official details yet, we'd wager the Santa Cruz will be based on a beefed-up, extended-wheelbase version of the new Tucson's front-wheel-drive-based platform. The Santa Cruz press release does mention an all-wheel-drive platform and "powerful and efficient engines" (that's engines, with an "s"), so we'd wager that Hyundai's 2.5-liter 4-cylinder and turbocharged 1.6-liter four will be on offer.
Quick Spin: 2020 Toyota Tacoma TRD Pro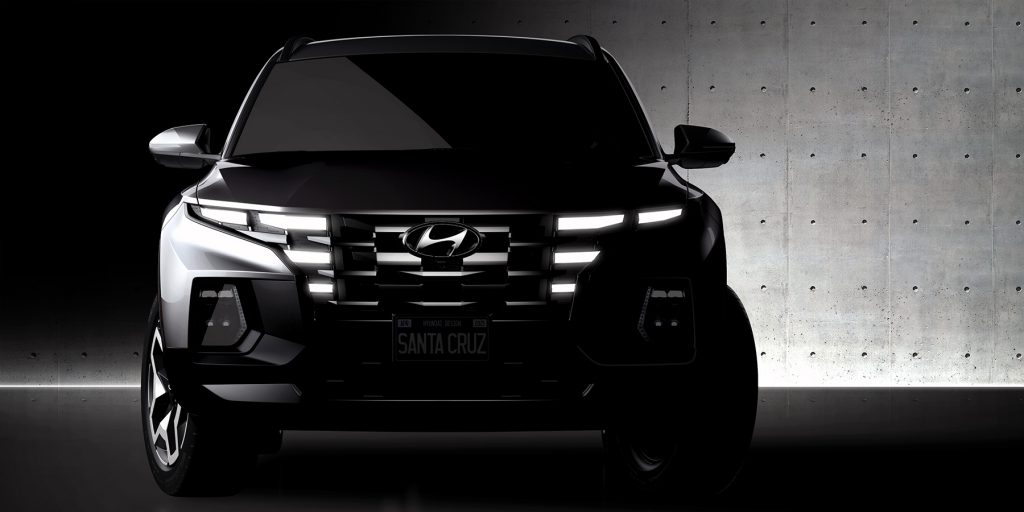 The Santa Cruz was designed at Hyundai Design North America and will be built at Hyundai's plant in Montgomery, Alabama. The vehicle is set to make its official debut on April 15, and should go on sale later this summer or early fall.
Consumer Guide Car Stuff Podcast, Episode 74; 2022 Nissan Frontier, Microchip Shortage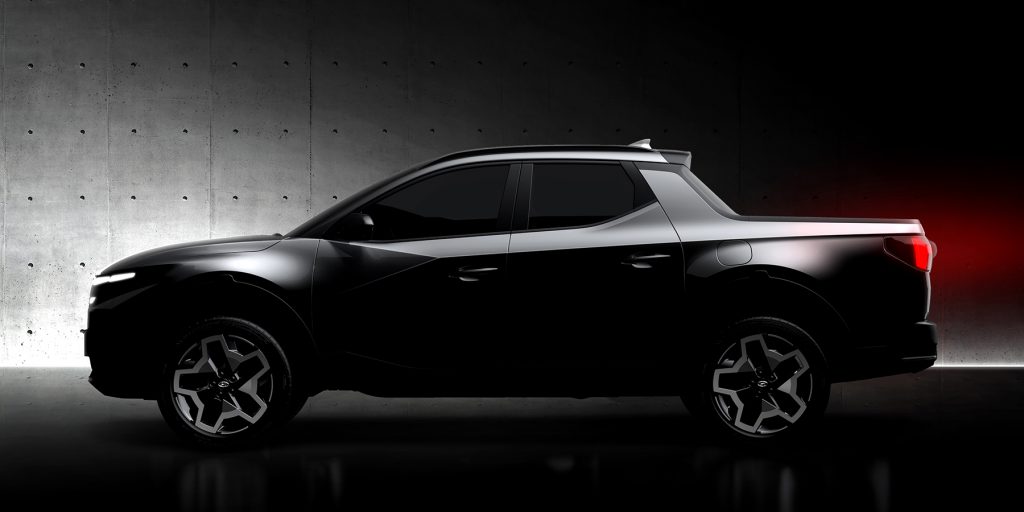 CG Says:
The "SUV/pickup hybrid" is a niche-vehicle category that seems to come and go in the North American market. In recent memory, the Chevrolet Avalanche and Ford Explorer Sport Trac both debuted in the early 2000s and hung around for a decade or so. The Subaru Baja (based on Subaru's Outback wagon) lasted just three model years (from 2003 to 2006), but has gone on to achieve something of a cult following. Given the increasing shift toward SUVs and adventure-focused vehicles, now seems like an opportune time for Hyundai to take a crack at this segment. We'll know more next month, when the Santa Cruz's wraps officially come off.
Listen to the very entertaining Consumer Guide Car Stuff Podcast
2022 Hyundai Santa Cruz Gallery
(Click below for enlarged images)