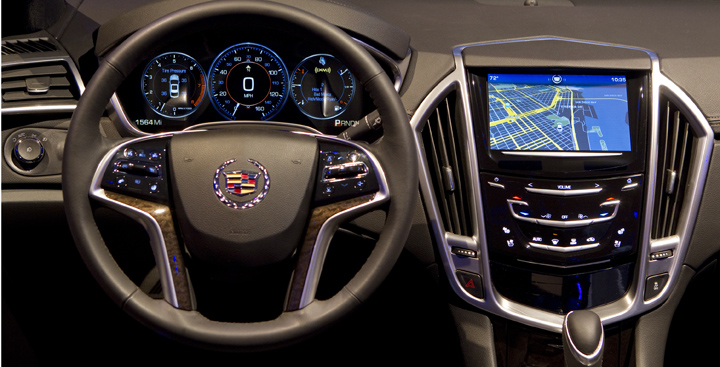 Consumer Guide was recently introduced to Cadillac's new infotainment system, the Cadillac User Experience, which is making its debut in the new-for-2013 XTS and ATS. Here are 5 things that we think are noteworthy about CUE:
Cadillac's "Super Cruise" Reminiscent of KITT from "Knight Rider"
Cadillac User Experience
1. Simple Layout
Four conventional buttons supplement the 8-inch LCD touchscreen, located in the center of the car's main interface. The home screen has customizable shortcuts with large icons, giving it a clean-looking design.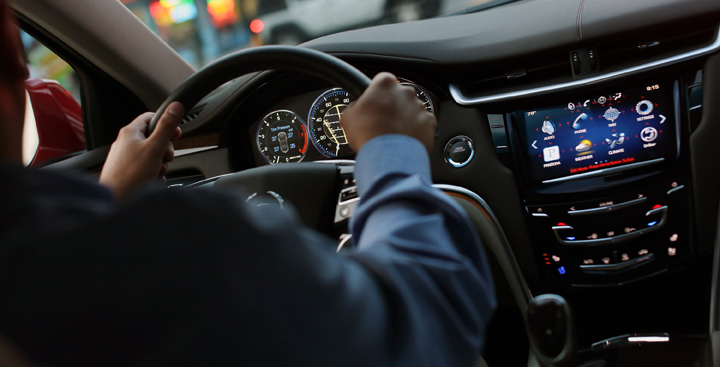 2. Easy to Use
A lot of infotainment systems can be confusing or irritating, but CUE seems to be more refined and intuitive. Its minimalistic layout removes a lot of common frustrations by adding a drop-screen menu in all screens, making it virtually impossible to get lost in menus upon menus. Natural speech recognition is also featured. Cadillac claims that it does not require a set list of commands in order for the system to respond to you properly.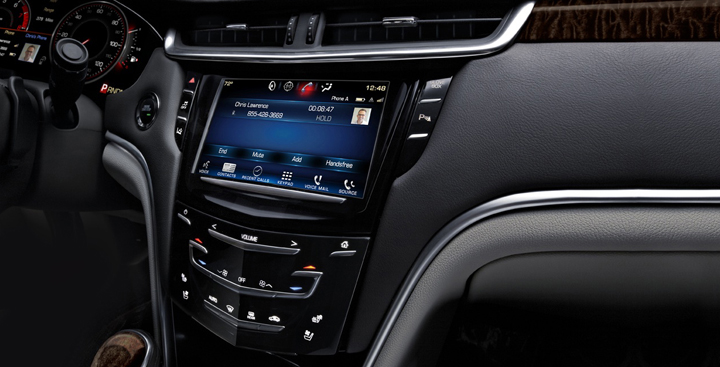 3. Visuals
The 12.3-inch LCD cluster display behind the steering wheel features dynamic graphics, which categorize the vehicle's data into various themes such as fuel, navigation, and vehicle speed. The live map impresses with its 3D view, allowing you to see digital landmarks and buildings ahead of your route. After 15 seconds, proximity sensors fade the information that you're not using (on the main 8-inch screen), but they reappear once your hand nears the screen again.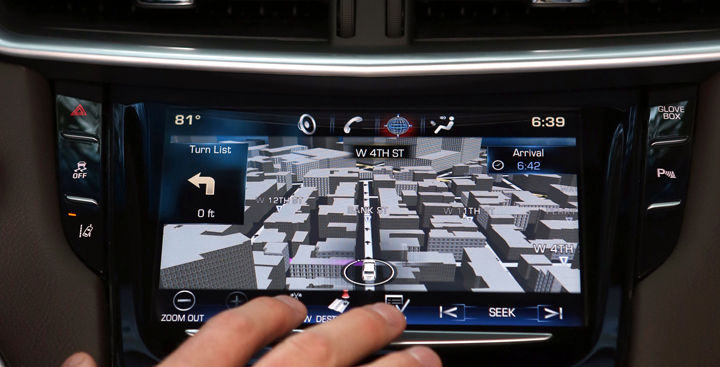 4. High-Tech
The main screen is capacitive and provides haptic feedback. Or to put it more simply, you don't have to apply any pressure when you touch the screen. Moreover, it feels like you're pressing down on realistic buttons when selecting something, and a distinct sound is emitted when you do so. You can also drag, fling, pinch, and spread the screen the same way that's done on typical smartphones and tablets. Also, up to 10 Bluetooth-enabled devices can be paired.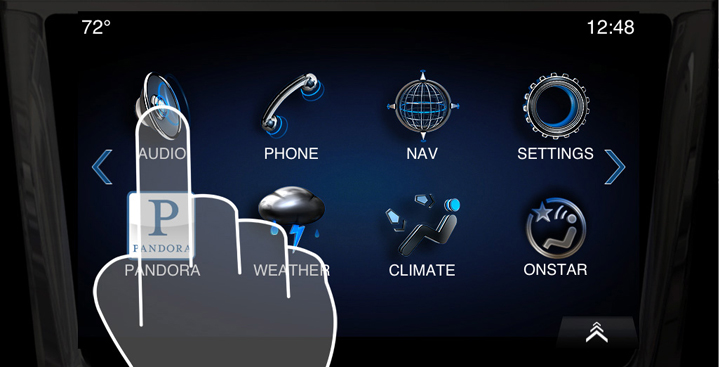 5. Customization
Almost everything seems like it can be customized to suit your preferences. With song tagging and uploading, song alerts, and a "rewind" and pause feature on live XM radio (for up to 30 minutes), entertainment is never far away. We especially like the feature that alerts you with a message when one of your favorite songs or artists is playing on another channel.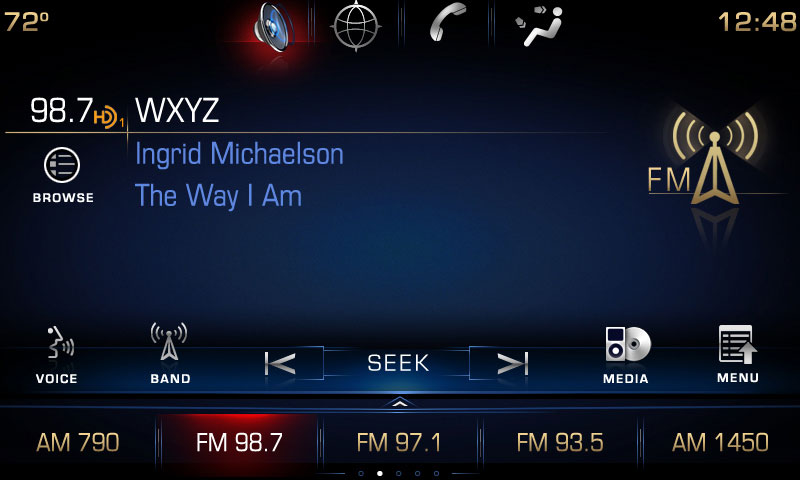 Cadillac Super Cruise? GM Had Autonomous Driving Nailed in 1956
Cadillac User Experience