Henry Ford once said, "Any customer can have a car painted any color he wants, so long as it is black." For most of its production run, the Ford Model T was only available only in black because black paint dried the fastest and it simplified production to have only one color. Today, BMW has broadened the choice of free colors to black and white on many of its models. If the customer wants something more colorful, that's a $550 option. Jaguar's new F-Type sports car has a standard black convertible top. A top of another color is a $600 option. British Racing Green paint, once the most popular choice for an English sports car, is now a $1,500 option on the F-Type.
For a price, car builders offer a broad palette of paint colors, but interior choice is generally more limited. In the 1940s, most American cars offered a choice of tan or gray interiors. Kaiser-Fraser, the postwar challenger to Detroit, didn't have the resources to develop a V8 engine, but they did shake up the industry by offering new fabrics in a wide choice of colors. Soon, Detroit was offering interiors in every color of the rainbow, and a few that were unknown to nature. Today we have gone full circle, as most interiors are offered as just tan, gray, and occasionally white.

For more automotive car-color fun, click here and check out more of our blog post.
Local Color: Unusual Paint Hues at the Chicago Auto Show
Any Color You Want…
Automotive Lemons! 10 Classic Car Ads Featuring Yellow Cars
Light, Color, and Luxury: A Look Inside the 2017 BMW M760i (Gallery)
Any Color You Want
Any Color You Want
Consumer Guide Car Stuff Podcast, Episode 77; Creating Car Colors, 2022 Hyundai Santa Cruz
Written by: Jack Stewart
on April 18, 2013.
on February 3, 2022.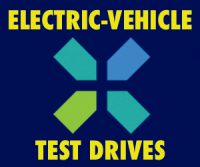 Auto Shows
Steve & Johnnie's Road Tests