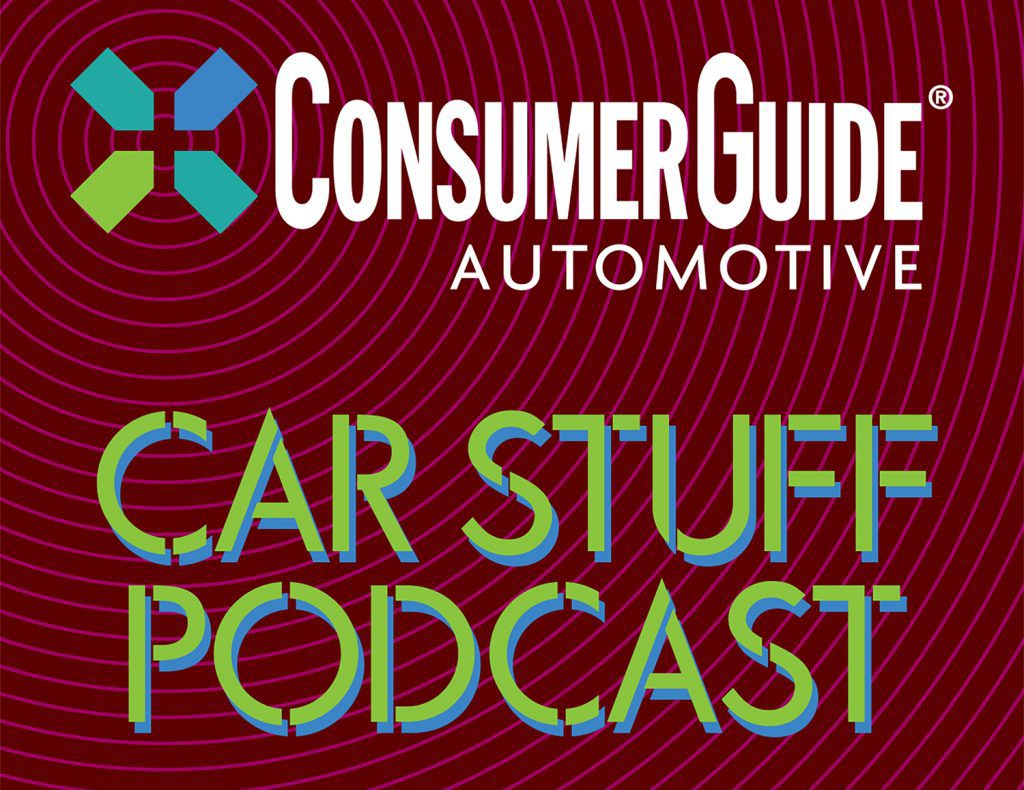 Whether you drive a car, need a car, or just occasionally bum a ride with friends, you've come to the right place. Join the editors of Consumer Guide Automotive as they break down everything that's going on in the auto world. New-car reviews, shopping tips, driving green, electric cars, classic cars, and plenty of great guests. This is the Consumer Guide Car Stuff Podcast.
Episode: 77
Broadcast date: April 19, 2021
Guest: La Shirl Turner
Creating Car Colors, 2022 Hyundai Santa Cruz
Host Tom Appel and co-hosts Jill Ciminillo and Damon Bell kick off the show by discussing the recently unveiled 2022 Hyundai Santa Cruz–a genre-bending compact SUV/pickup "Sport Adventure Vehicle" that is slated to go on sale this summer. La Shirl Turner, Director of the Advanced Color and Materials Design Studio at Stellantis, joins us to discuss how she and her team develop paint colors and interior trim for Chrysler, Dodge, Jeep, and Ram vehicles. Damon has a Mopar car-color quiz for Tom and Jill, and Tom runs down the latest articles on the Consumer Guide Daily Drive blog, including test-drive reviews of the 2021 GMC Yukon AT4 and Nissan Leaf SL Plus.
The Consumer Guide Car Stuff Podcast is broadcast every Sunday on Chicago's WCPT AM 820 at 1:00 PM CST.
Discussed this week:
First Look: 2022 Hyundai Santa Cruz
Quick Spin: 2021 GMC Yukon AT4
Test Drive: 2021 Nissan Leaf SL Plus