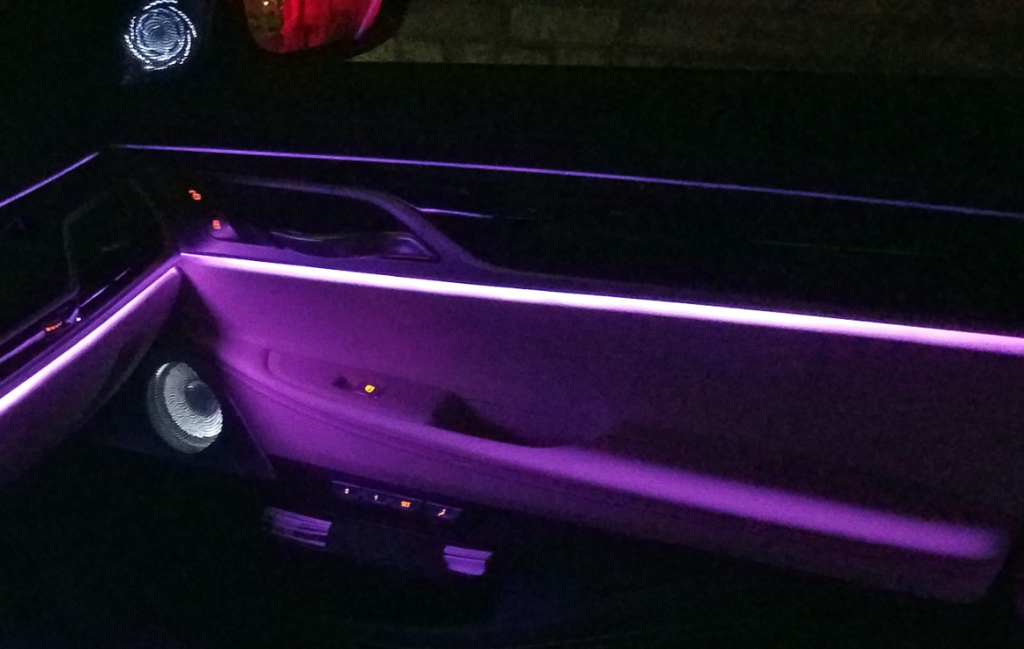 We recently had a 2017 BMW M760i in through the Consumer Guide fleet for our usual rounds of editor test drives and evaluations. We're no strangers to high-end luxury vehicles at CG HQ, but even by premium-brand standards, the M760i was one of the most lavishly equipped (and priciest) vehicles we've tested in quite a while.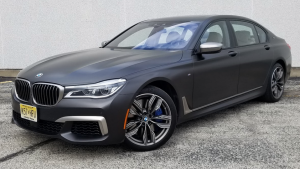 You can read our test-drive review here, but we thought the M760i's opulent features warranted a closer look. What does this $179,595 chariot of the gods have that your average mainstream vehicle (or, heck, even your average luxury vehicle) doesn't? Check out a few of the sybaritic features in our pics below.
. . .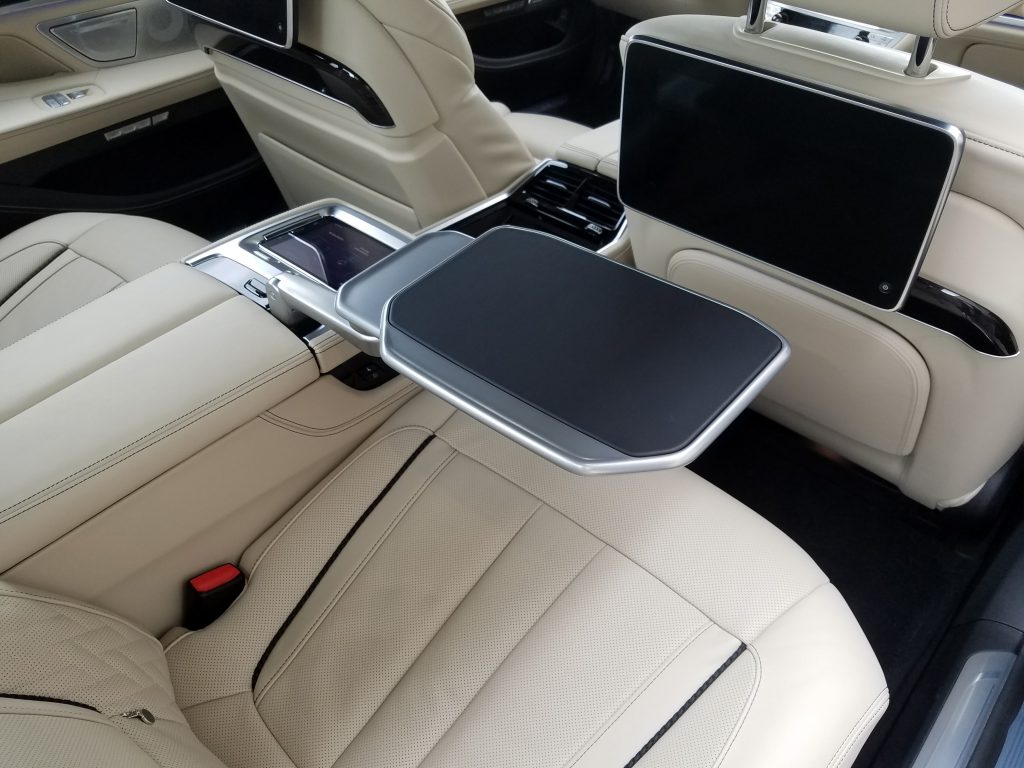 The right-side rear seat has a mini-desk that unfolds from the center console. It's a handy place to set down a bottle of Grey Poupon.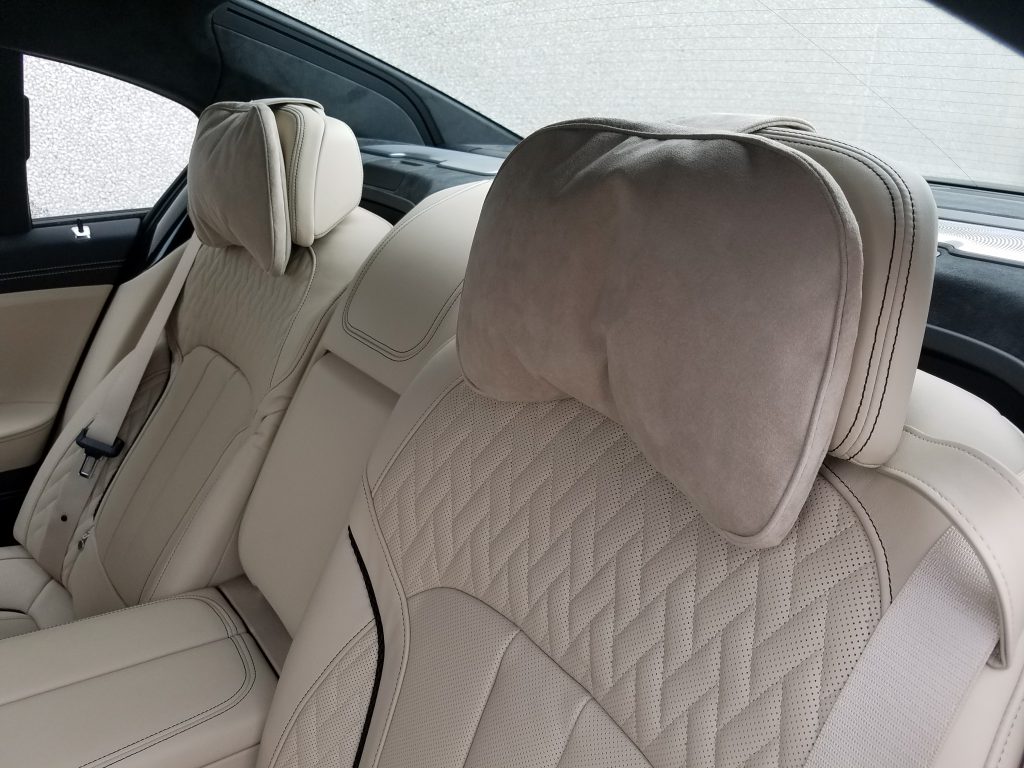 Have you had it up to here with all of those rock-hard rear-seat headrests? Then you'll appreciate these cushy synthetic-suede-upholstered supplemental pillows.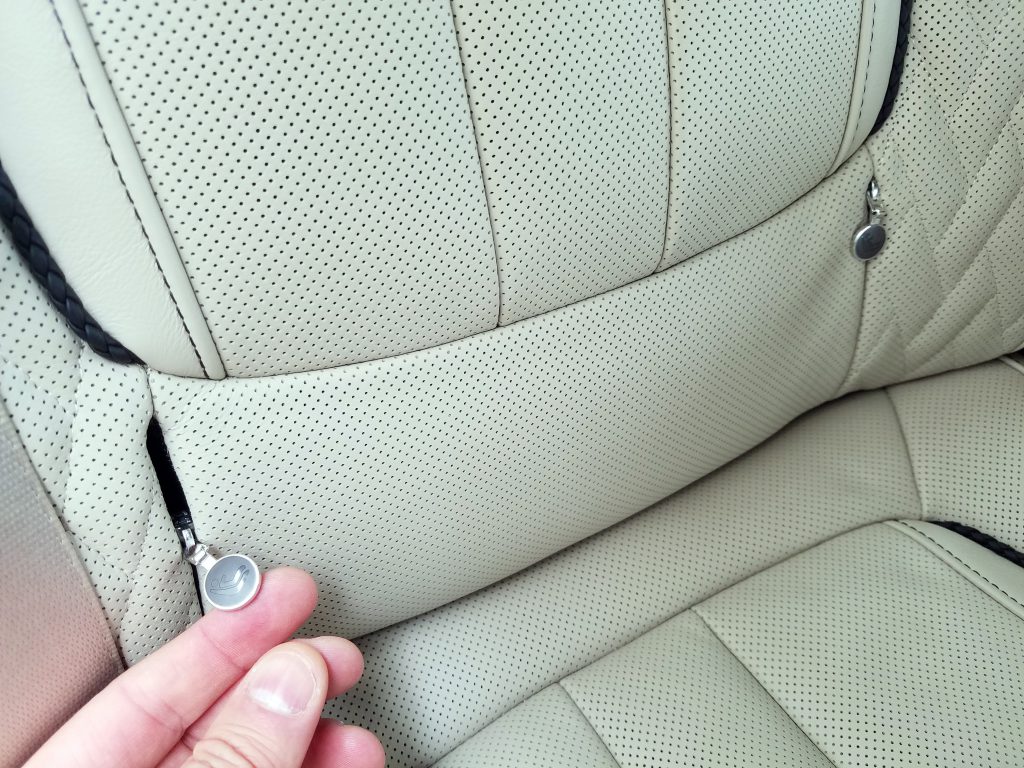 (Imagined) discussion in BMW 7-Series engineering meeting: "How do we make child-seat LATCH anchors seem luxurious?" "Hmmm… what if we enclosed them with a zipper that has a pull tab that looks kind of like a charm-bracelet trinket? When the pouches are zipped up, there will be a perfect seam that matches the other upholstery seams." "Great idea, Heinrich. Let's go with that."
Real-World Walk-around: 2018 Jeep Grand Cherokee Trackhawk

If the sight of the rear-seat climate controls and cupholders offends, simply slide the impeccably finished console door closed, so your eyes can rest a bit.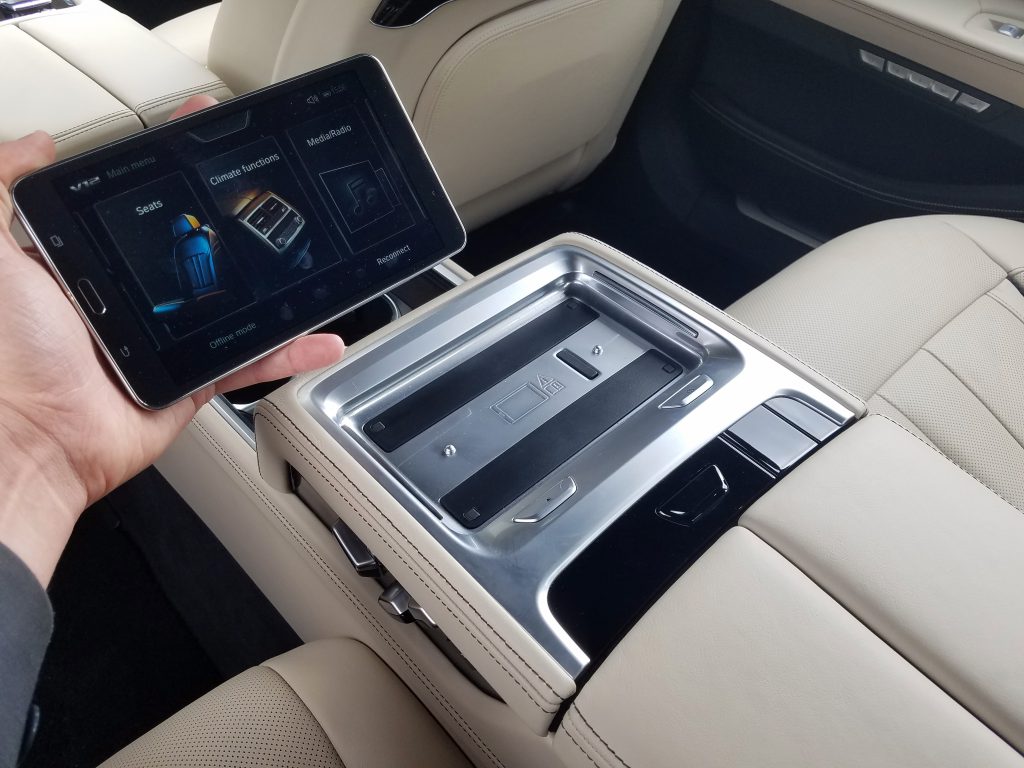 Many of the M760i's climate, seat-adjustment, and infotainment functions can be controlled via a touchscreen tablet device that may be detached from the rear console. When the tablet is placed back into its holder, a pair of tabs power out from the left and right side of the console to lock the tablet into place.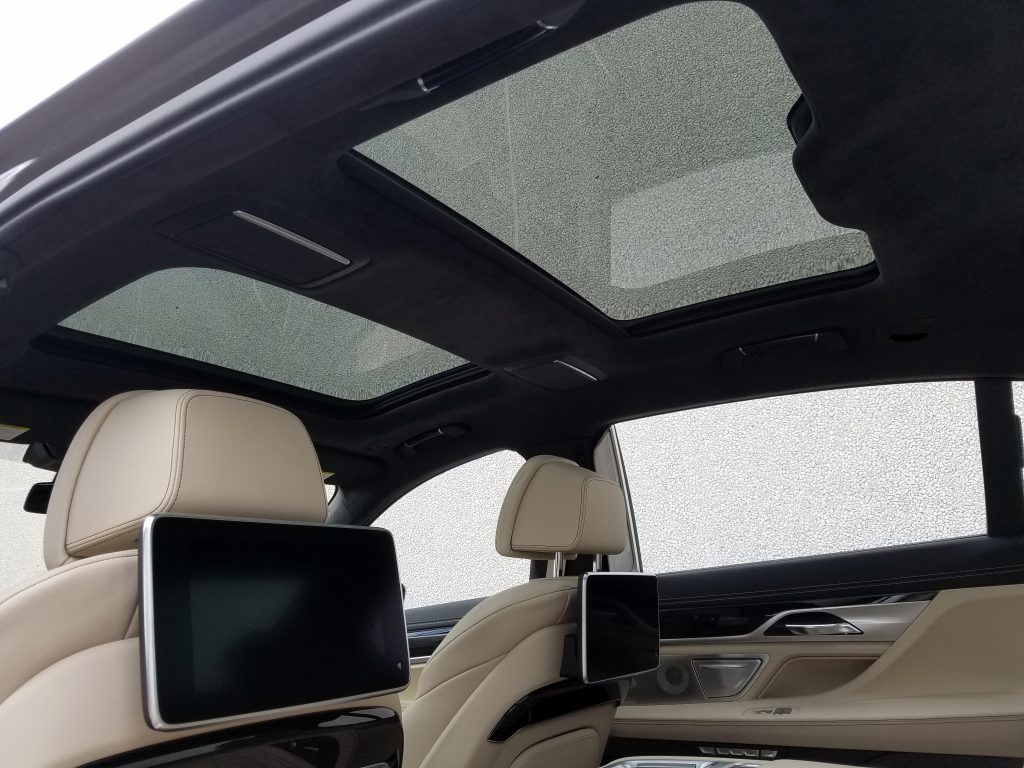 Both the front and rear seats have their own generously sized sunroof. In between are lit vanity mirrors that flip down from the headliner.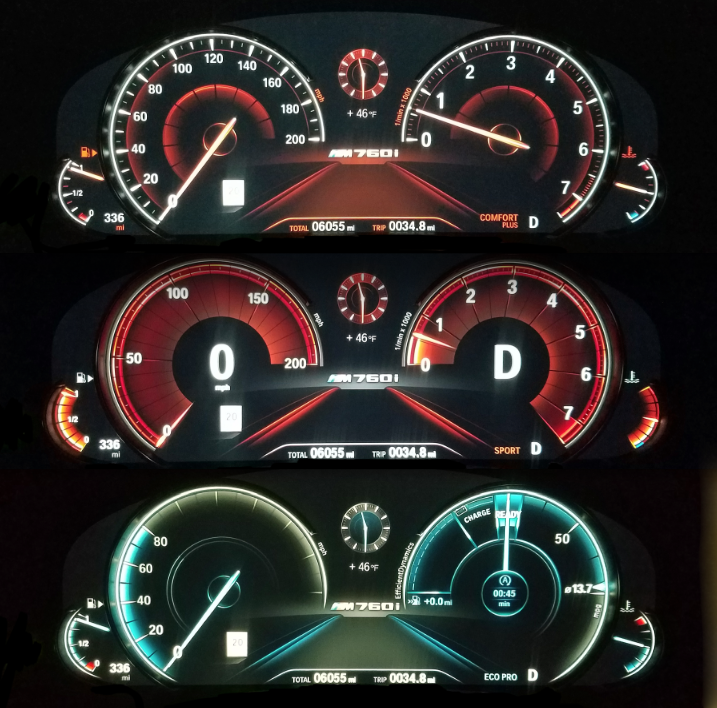 The digital gauge cluster's graphics change depending on drive mode. From top to bottom are the Comfort Plus, Sport, and Eco Pro readouts.

The M760i cabin's nighttime ambiance puts many nightclubs to shame. Passengers can choose among 15 or so ambient-lighting color combinations. On this particular evening, we were feeling blue, and then we were feeling purple.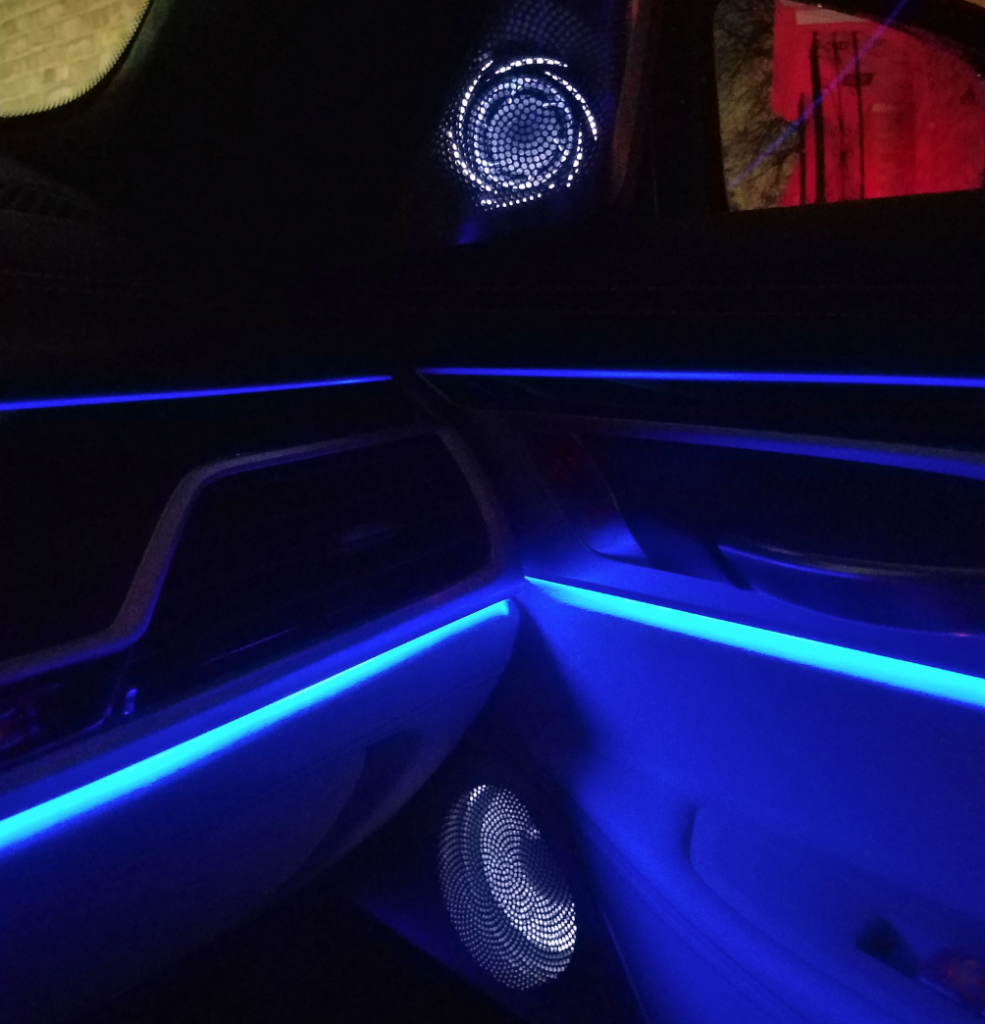 What?! You mean the speakers on your vehicle's audio system aren't lit from within like the optional Bowers & Wilkins system's speakers on the M760i? What kind of hoopty wagon are you driving?
Photo Gallery: Mopar '16 Ram Rebel