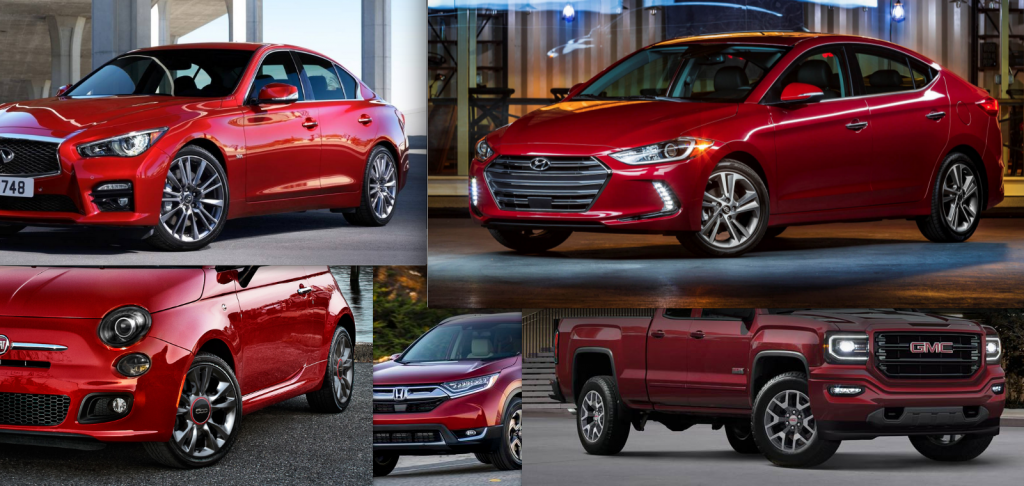 By now you've heard plenty about the eventual death of the traditional automobile. Word on the street is that consumers are abandoning their coupes and sedans for crossovers at a startling pace. Further, margins on crossovers are significantly higher these days, meaning that makers are putting more incentive cash into car deals to help move them out the door.
Meet the 2018 Consumer Guide Best Buys
Look no further than the list below for evidence of how well entrenched crossovers, minivans, and trucks have become. Here we have amassed the best-selling vehicle from each of 30 brands. In only eight cases is the best-selling vehicle a car, just seven if you consider the Subaru Outback a crossover.
Fun fact: There are no midsize sedans on this list.
Instead of bemoaning the passing of the traditional car, try instead to appreciate the value American consumers see in crossovers. Folks moving from cars generally cite more-spacious cabins, improved visibility from the higher ride heights, and easier entry and exit as primary motivations for switching classes. Long story short: Customers perceive crossovers as offering greater value for the money.
Check out the list yourself. Is there anything on this list that surprises you? If so, let us know. The place for comments is down below the last car.
2014 Chrysler 100: The Compact Chrysler That Might Have Been
Acura: MDX
2017 Sales: 54,886
Class: Premium Midsize Crossover
Audi: Q5
2017 Sales: 57,640
Class: Premium Compact Crossover
BMW: 3-Series
2017 Sales: 59,449
Class: Premium Compact Car
Buick: Encore
2017 Sales: 88,035
Class: Subcompact Crossover
Cadillac: XT5
2017 Sales: 68,312
Class: Premium Midsize Crossover
Chevrolet: Silverado
2017 Sales: 585,864
Class: Large Pickup
Chrysler: Pacifica
2017 Sales: 118,274
Class: Minivan
Dodge: Grand Caravan
2017 Sales: 125,196
Class: Minivan
Fiat: 500
2017 Sales: 12,685
Class: Subcompact Car
Ford: F-150
2017 Sales: 896,794
Class: Large Pickup
GMC: Sierra
2017 Sales: 217,943
Class: Large Pickup
Honda: CR-V
2017 Sales: 377,895
Class: Compact Crossover
Hyundai: Elantra
2017 Sales: 198,210
Class: Compact Car
Infiniti: Q50
2017 Sales: 40,735
Class: Premium Compact Car
Jaguar: F-Pace
2017 Sales: 18,946
Class: Premium Compact Crossover
Remembering "Cash for Clunkers"
Jeep: Grand Cherokee
2017 Sales: 240,696
Class: Midsize Crossover
Kia: Forte
2017 Sales: 117,596
Class: Compact Car
Land Rover/Range Rover: Range Rover Sport
2017 Sales: 19,153
Class: Premium Midsize Crossover
Lexus: RX
2017 Sales: 108,307
Class: Premium Midsize Crossover
Lincoln: MKX
2017 Sales: 31,031
Class: Premium Midsize Crossover
Mazda: CX-5
2017 Sales: 127,563
Class: Compact Crossover
Mercedes-Benz: C-Class
2017 Sales: 77,477
Class: Premium Compact Car
Mitsubishi: Outlander
2017 Sales: 35,409
Class: Compact Crossover
Nissan: Rogue
2017 Sales: 403,465
Class: Compact Crossover
Porsche: Macan
2017 Sales: 21,429
Class: Premium Compact Crossover
Ram: Ram 1500
2017 Sales: 500,723
Class: Large Pickup
Subaru: Outback
2017 Sales: 188,886
Class: Midsize Car
Toyota: RAV4
2017 Sales: 407,594
Class: Compact Crossover
Volkswagen: Jetta
2017 Sales: 115,807
Class: Compact Car
Volvo: XC90
2017 Sales: 30,996
Class: Premium Midsize Crossover
Cadillac Super Cruise? GM Had Autonomous Driving Nailed in 1956