Sort of like our national debt, the max-power figure for heavy-duty diesels is constantly climbing. Every time we think it can't possibly get any higher, somebody passes a torque-boost bill and up the ladder it goes.
Diesel engines first appeared in pickups back in the late 1970s. Credit General Motors, which was on a gas-price-fueled economy kick back then. The company made available 4-cylinder, V6, and V8 diesels in a wide variety of vehicles, the biggest going into those Godzillas of gas gluttony, the full-size pickup.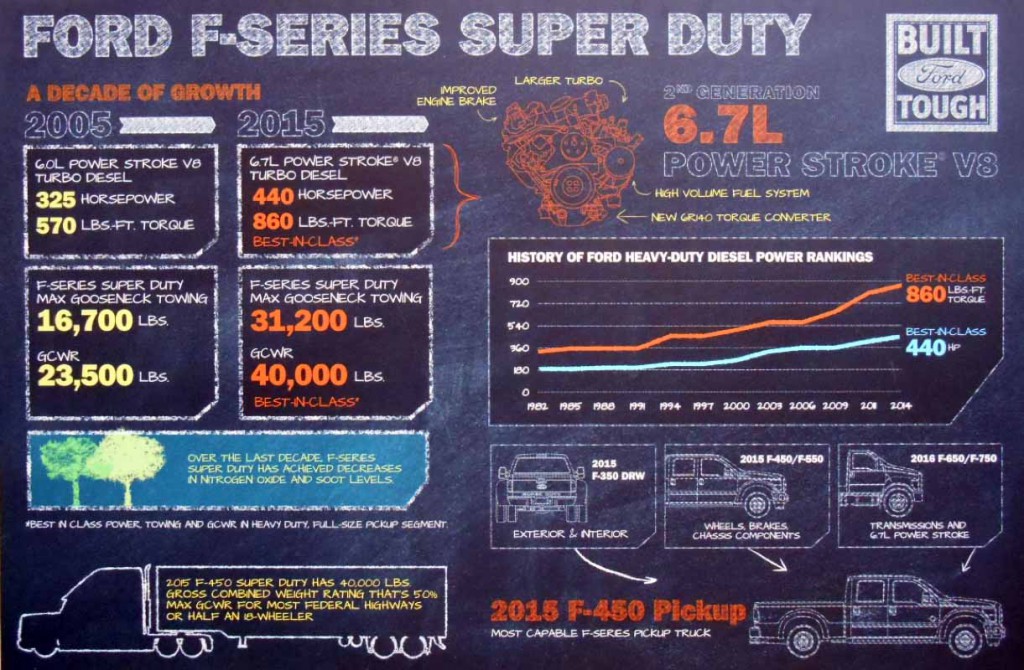 Those diesels weren't turbocharged. As such, their peak horsepower figures were almost laughable for their displacement, but they made their mark with fuel economy. For instance, the first GM diesel V8 displaced the same 5.7 liters (350 cubic inches) as the gas version, but produced only 120 horsepower vs. 170. However, fuel economy was said to be about 20% better.
2015 Ford Ecoboost V6 Cranks Out 400 Pound-Feet of Torque
That first 5.7-liter GM diesel fitted to cars and half-ton pickups amassed a less-than-stellar reputation. A stouter 6.2-liter truck-only diesel arrived for 1982 and fared somewhat better. While the diesel-fuel phenomenon quickly softened for cars (again, credit GM), it has remained fairly constant for heavy-duty pickups.
Of course, contemporary diesels are actually turbodiesels, which makes a big difference. It's hard to fathom how two little fans can boost power figures so much, but they most certainly do.
The first of the turbodiesels was Dodge's famed 5.9-liter Cummins inline-6, which arrived as a late 1989 offering. While its 160-horsepower rating wasn't tops that year, its massive 400 lb ft of torque was.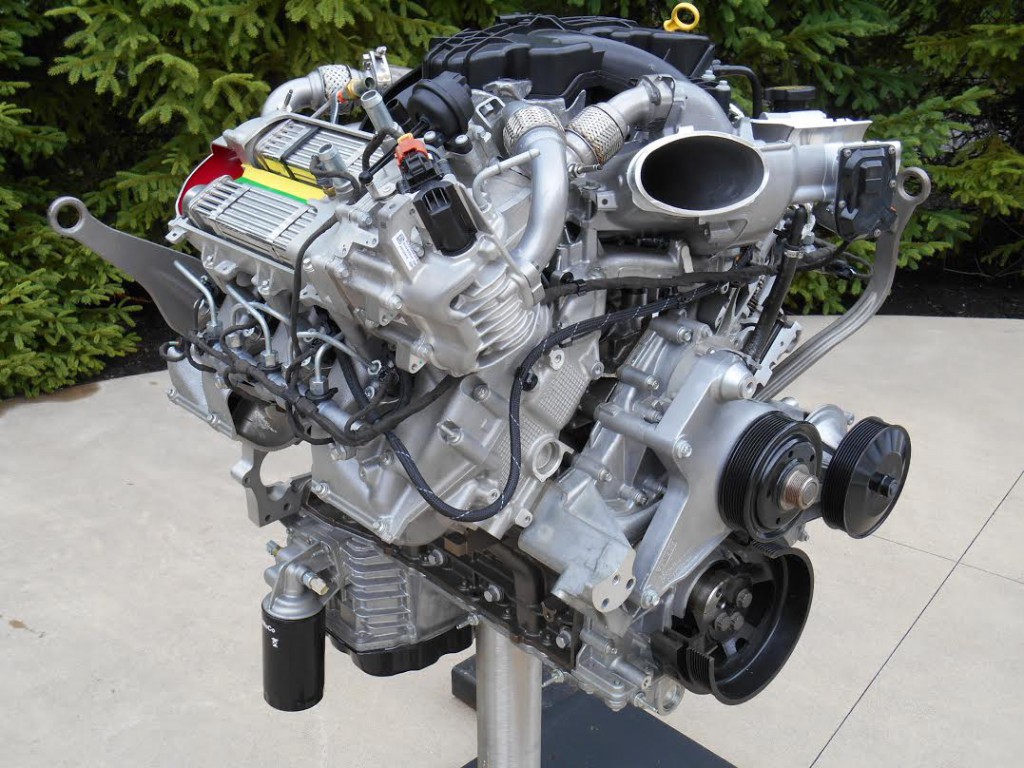 GM and Ford later slapped turbos on their diesels, and both saw substantial power increases. When GM added a turbo to its 6.5-liter V8 diesel, horsepower went from 155 to 195, while torque jumped from 340 lb ft to 420 – a nearly 25% increase. Ford's 7.3-liter V8 gained even more: horsepower jumped from 180 to 235, torque from 345 to 500 – roughly 30 and 45 percent, respectively – enough to make Ford the King of the Hill in 2000.
2015 Ford F-150: America's Pickup Hits the Gym
But its reign didn't last. The following year, GM introduced its first Duramax diesel, which dethroned the Ford with a 300/520 rating.
If you're getting the idea that this was becoming a leapfrog contest, you're absolutely right.
Leadership in the power battle seesawed as numbers continually rose. Fast forward to 2013. Dodge (now Ram) was back on top with a 6.7-liter Cummins making 385 horsepower and a whopping 850 lb ft of torque.
But that didn't last either. Because for 2015, Ford has announced changes to its 6.7-liter V8 Power Stroke turbodiesel – mostly in the form of a bigger turbo – that raises power from 400/800 to a class-leading 440/860, making it the year's undisputed King of the Hill.
So here's another way the national debt and turbodiesel power are alike: There's just no way of telling how high the ceiling really is.