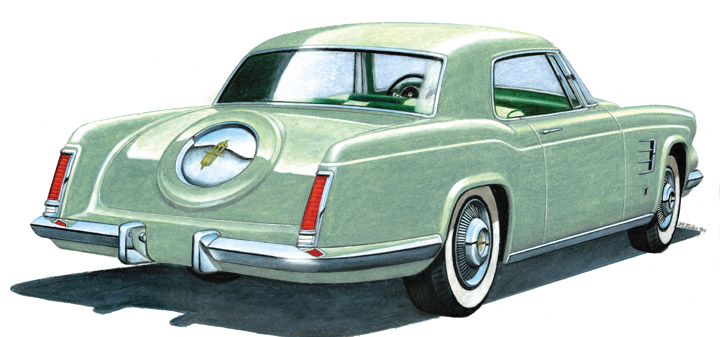 by Frank Peiler
It's just my opinion, but I think that the 1956-57 Continental Mark II was one of the best designs to come out of Detroit (Dearborn) in the 20th Century, or at least post World War II.  Its clean, dignified, uncluttered lines were in sharp contrast to the flamboyant chrome-laden cars of the day.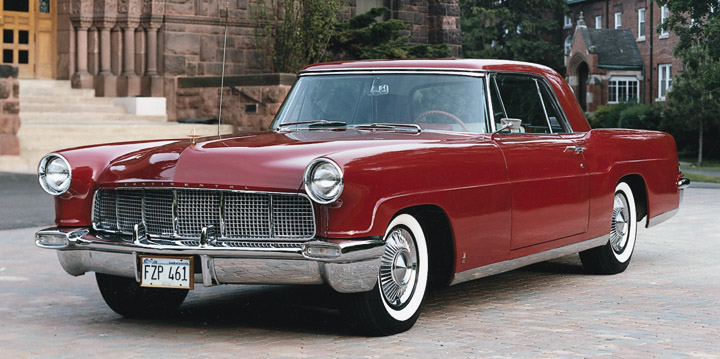 But, what might have happened were other makers to have taken a crack at designing the Mark II? What if, say,  General Motors, Chrysler, AMC, or Studebaker-Packard were given the task of designing this storied classic? For fun, let's say those makers would have to work, as much as possible, with design and trim elements already in their respective repertoire. Here's what I think might have been the end result.
AMC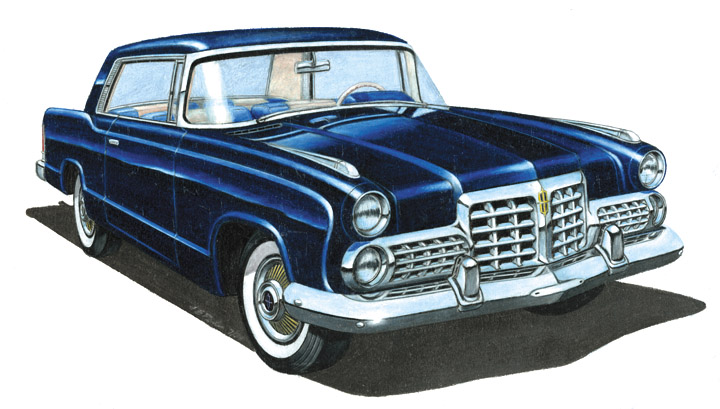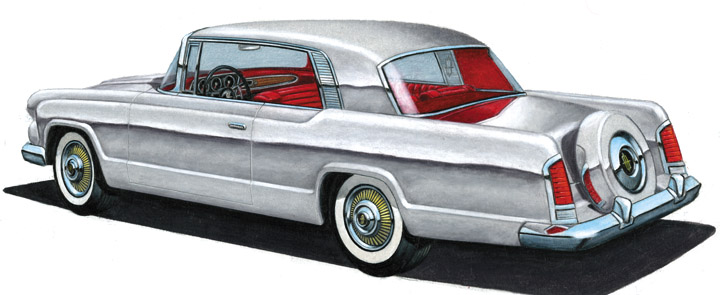 AMC might have had plenty of slow selling big Nash Ambassador bodies accumulating in Kenosha. So let's cut a bunch of them up horizontally.  Take a three-inch section out of the bodies, then add a six-inch extension to the quarter panels, add sheet metal blanks to the C-pillars, and you're left with a body shell that sort of looks like a Mark II.  Keep the big, heavy Nash bumpers and add a heavy grille that's designed to look like the nose of the 1946-48 Mark Is.
Studebaker-Packard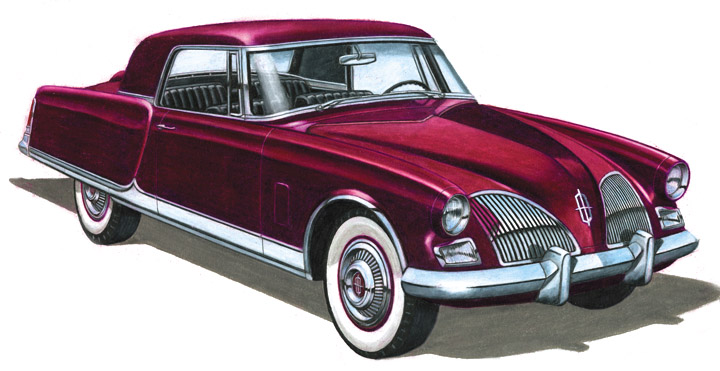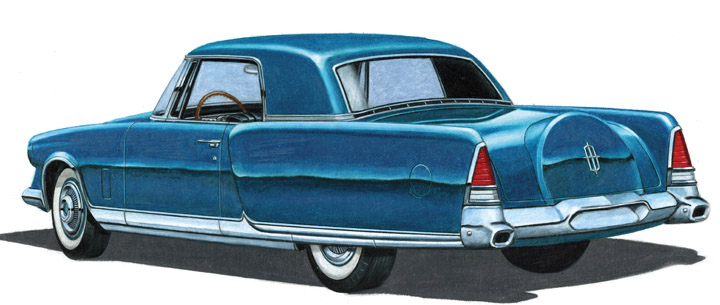 Lots of new sheet metal and fiberglass would be needed to convert a Loewy Studebaker Coupe into a Mark II.  First, add new quarter panels, roof and hood.  Then add grilles that harken back to the 1940-41 Continentals. And, to be completely up to date, modify the cowl and A-pillars to accommodate a wrap-around windshield.  The fake spare tire mounts to a 1953-55 Studebaker deck lid.  The exhaust-tip bumper ends bolt to a stock Studie rear bumper.
General Motors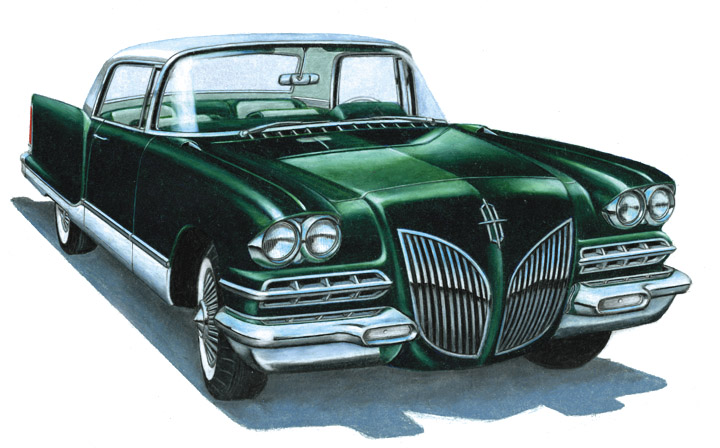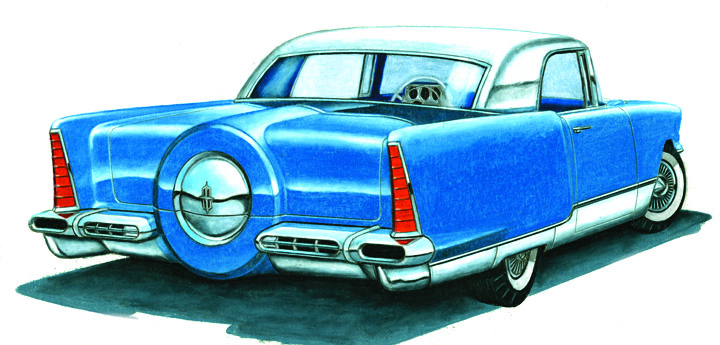 The fabricators of flamboyance at GM would have a field day with the Mark II.  Using the Cadillac Eldorado Brougham as a starting point and spending plenty of the General's dollars, the designers of decadence would redesign every bit of sheet metal, keeping only the cowl and windshield.  Add a bit of early Continental to a lot of Motorama concept, and you would have the Mark II Brougham by GM.
Chrysler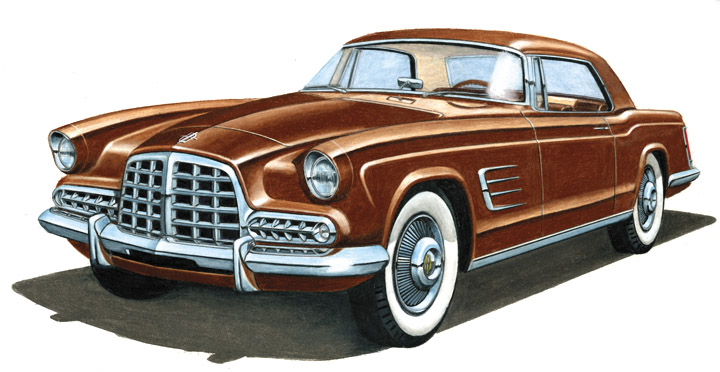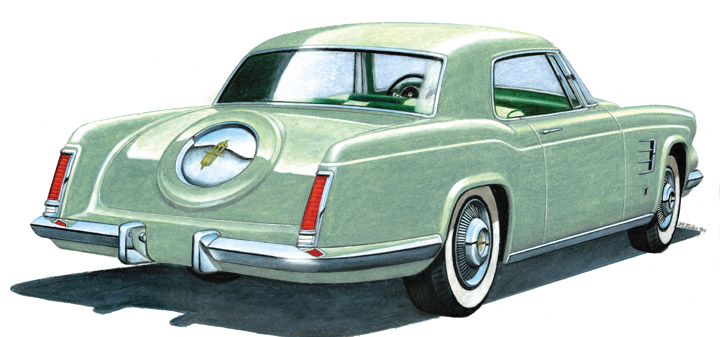 In the early to mid-Fifties, almost all of Chrysler's show cars were designed in the United States and then built by Ghia of Italy.  Most of these vehicles were tasteful and restrained designs that were usually very pretty, so it's not surprising that a Chrysler Mark II would follow the same route.  Everything under the skin would have been pure Chrysler with the skin pure Italian.
Check out Frank's other "What If…" posts: