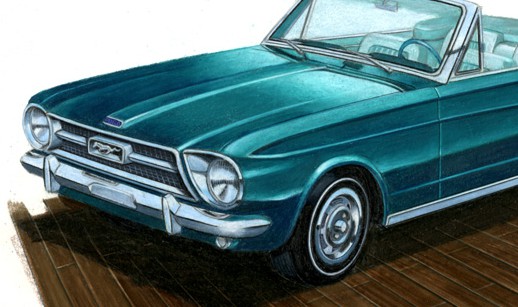 By Frank Peiler
Little did anyone know that the Ford Mustang would be such a big hit. The first-ever pony car spawned a segment that would soon include the Chevrolet Camaro, Pontiac Firebird, Mercury Cougar, AMC Javelin, and Dodge Challenger, to name a few.
Sure, the Plymouth Barracuda was introduced before the Mustang, but it was really just a Plymouth Valiant with a fastback greenhouse. The 'Cuda wouldn't become a "real" pony car until its redesign for 1970.
Pony Car Milestone: Ford Rolls Out 50th Anniversary Mustang
No question, Mustang was a hit. But imagine for a moment that a carmaker other than Ford had taken a crack at designing it. What if AMC, Chrysler, General Motors, or Studebaker-Packard had undertaken the task of designing the original Mustang? The following drawings represent what I think those companies might have done with the same source material.
AMC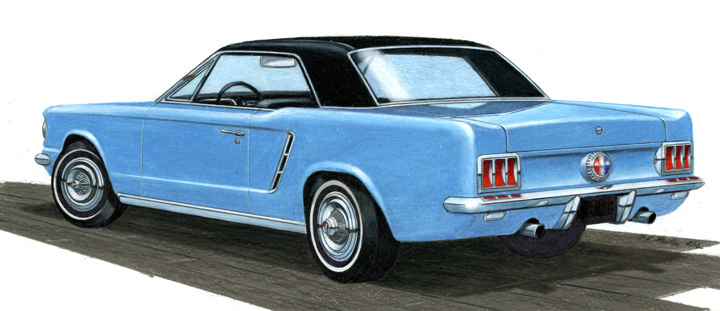 I based this car on the Rambler American 2-door hardtop.  By extending the wheelbase and front clip forward of the cowl, chopping the top and blanking out the C-pillars, I came up with a "Mustang" that looks surprisingly like the original.
 Chrysler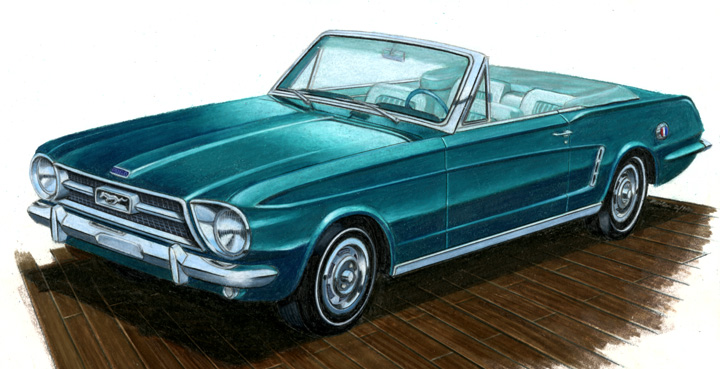 Chrysler would have used the Valiant as a starting point for the Mustang.  Here I extended the front clip but largely retained the greenhouse save for more-rakish rear glass. A Mustang-like rear deck completes the transformation.
General Motors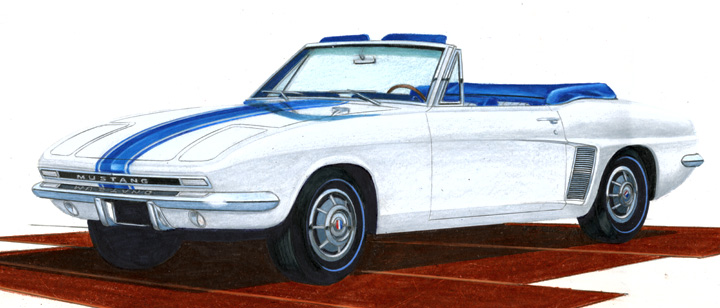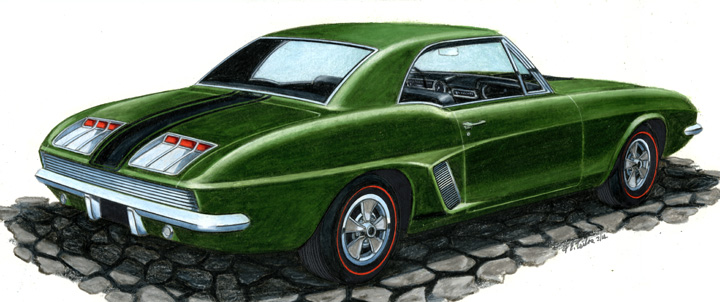 The guys at Chevrolet might have used the upcoming second-generation Corvair as a basis for their Mustang. After all, the Mustang I concept was a rear engined two-seat sports car, so the rear engined Corvair was a perfectly logical choice.  Most of this car's design elements are derived from the Mustang I, but with an extended nose.
Studebaker-Packard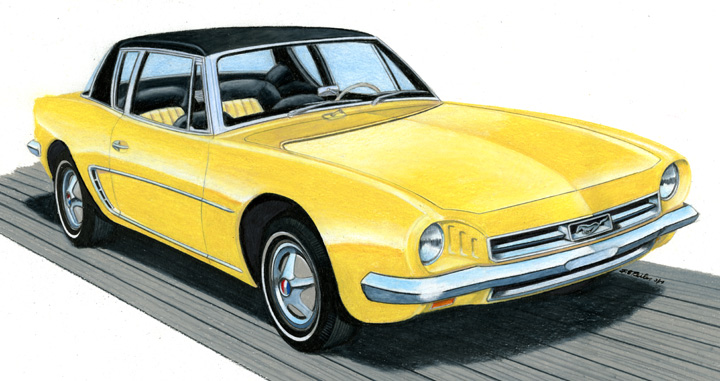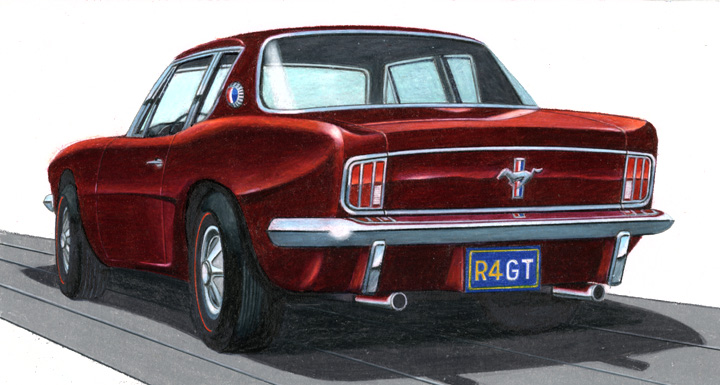 The designers at Studebaker-Packard wouldn't have had a lot of options when it came to finding a host chassis for their Mustang. The most logical choice would probably have been the Avanti. Combining the sloping Avanti nose with a Mustang-like grille wouldn't have been easy–as my drawing demonstrates. (I don't like it either.)  I do like the way the notchback rear deck turned out, though.
Check out Frank's other "What If…" posts:
Also see: