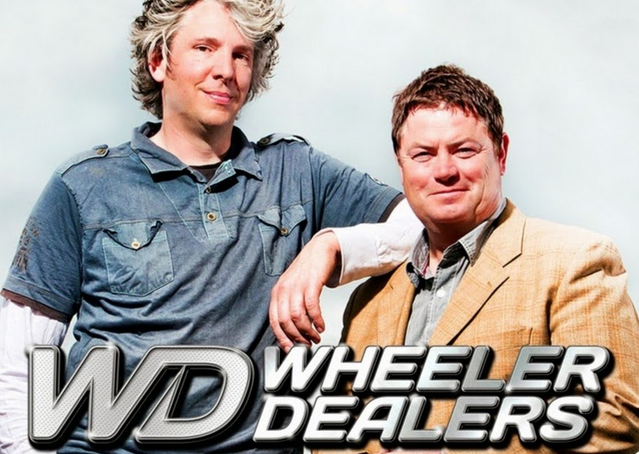 While channel surfing on a lazy weekend afternoon about five years ago, I stumbled across a program called Wheeler Dealers, airing on Discovery Channel's HD Theater (now called Velocity TV). The premise of this British television show was fairly simple. Former car dealer Mike Brewer would purchase a "modern classic" car, hand it off to expert mechanic Edd China for a light-to-moderate restoration, and then sell it in the hopes of making a profit.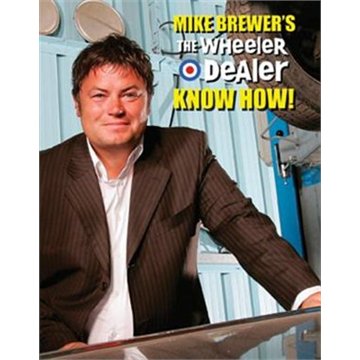 Should I Buy a New or Used Car?
The first several seasons focused on affordable vehicles. Some that might be familiar to U.S. audiences include the Porsche 924, Saab 900 Turbo, Toyota MR2, Jeep CJ, Chevrolet Corvette C4, and Lexus LS400. Others featured U.K. or other Euro-centric models, including the Ford Capri (dubbed Britain's Mustang), Austin Mini, Peugeot 205 GTi, and Lancia Delta Integrale.
Brewer's charisma and China's ability to fix pretty much anything has allowed Wheeler Dealers to develop quite a following both in the U.K. and abroad. Though the featured cars have become more expensive over the years, the overall concept remains unchanged. It's must-see television if you're even remotely interested in cars.
With decades of buying and selling under his belt, Brewer put that knowledge to paper in the form of Mike Brewer's The Wheeler Dealer Know How! The book opens with a few brief chapters covering what to look out for if you're interested in buying, owning, and/or selling a classic car. Subsequent chapters discuss specific vehicles, with Brewer outlining trouble spots, the most desirable models, and other tidbits of information. He also shares some of his most memorable moments as a car dealer and his picks for what are his favorite all-time vehicles.
The presentation of The Wheeler Dealer Know How! is designed to be very casual, which works fine in a television or face-to-face setting, but reading it can feel a bit choppy and uneven, particularly if you're not familiar with South London vernacular. Another round of editing to eliminate the over-abundance of sentences beginning with conjunctions would have been very helpful. I also happened to catch more than one misuse of you're and your.
Overall, Mike Brewer's The Wheeler Dealer Know How! is best savored as a supplement to the Wheeler Dealers TV show. It's sort of the opposite of how many folks will tell you to read the original book before seeing its movie adaptation. Wheeler Dealers reruns air frequently on Velocity, and I encourage all you gearheads to check it out. If you like what you see, then pick up a copy of the book.
Mike Brewer's The Wheeler Dealer Know How! is published and available in the United Kingdom from Veloce Publishing. The U.S. release is scheduled for July 1, 2013.
Note: This review is based on a sample provided to Consumer Guide by the publisher.
The $14,000 Question: Used-Car Options for Around $250 a Month