Whether you drive a car, need a car, or just occasionally bum a ride with friends, you've come to the right place. Join the editors of Consumer Guide Automotive as they break down everything that's going on in the auto world. New-car reviews, shopping tips, driving green, electric cars, classic cars, and plenty of great guests. This is the Consumer Guide Car Stuff Podcast.
Episode: 39
Broadcast date: July 26, 2020
Guest: Bill Haggerty
Buying a Car During COVID-19, Discontinued Honda Models
Host Tom Appel and co-hosts Jill Ciminillo and Damon Bell start off the show by discussing Honda's discontinuation of its Fit subcompact hatchback, Civic coupe, and the manual transmission in the Accord. We also share our test-drive experiences with the "last of a breed" 2020 Volkswagen Golf TSI. Bill Haggerty, Chairman of the Chicago Auto Show, joins us to talk about buying a car in the COVID-19 era, and why now is a good time to take your vehicle in for any necessary recall repairs. Tom has a quiz for Damon and Jill on "short-timer" vehicles, and Damon runs down the latest articles on the Consumer Guide Daily Drive blog, including a walk-around gallery of the redesigned 2021 Nissan Rogue.
The Consumer Guide Car Stuff Podcast is broadcast every Sunday on Chicago's WCPT AM 820 at 1:00 PM CST.
Discussed this week:
Quick Spin: Honda Civic Coupe Touring
Test Drive: 2020 Chevrolet Silverado 2500 LTZ Duramax
Snake Eyes: A 2020 Ford Mustang Shelby GT500 Gallery
Real-World Walk-around: 2021 Nissan Rogue
Compact Madness! A Gallery of Small-Truck Ads
More Consumer Guide Test Drives
Follow the crew:
Tom on the radio:

Buying a Car During COVID-19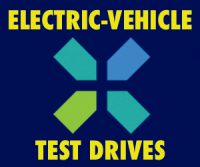 Auto Shows
Steve & Johnnie's Road Tests