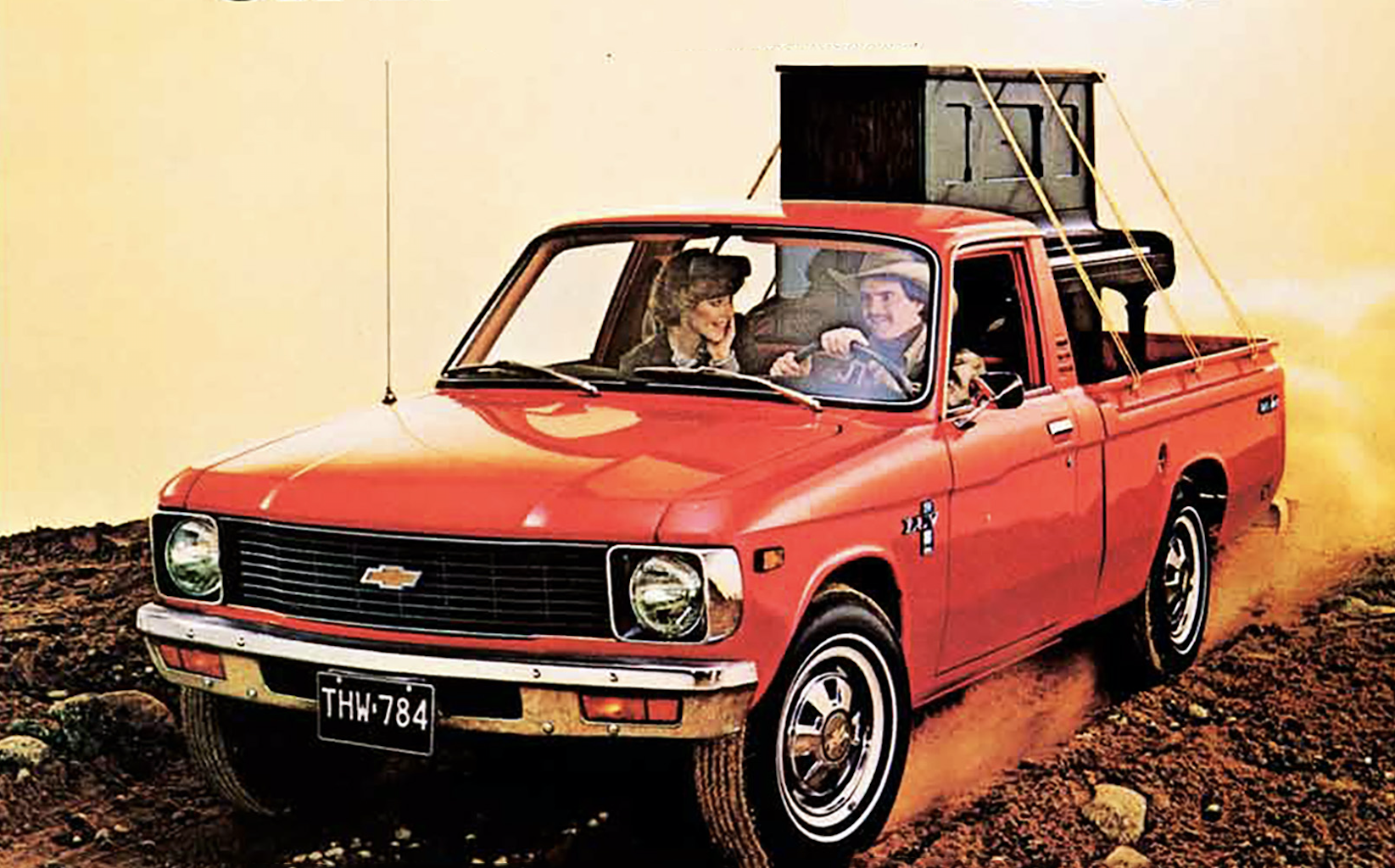 There was whimsy in those little trucks. Back, say, 30-40 years, small pickups were not only cost-effective light-duty commercial vehicles, they were also compelling commuter alternatives to traditional coupes and sedans.
With prices that started as much as 20 percent lower than that of a compact car, small pickups became popular with frugal shoppers looking for something both fun and easy on the wallet. As for the whimsy, many of these small pickups were ready to tackle a deeply-rutted road, were decorated with fun graphics, and were pretty easy on the gas.
Sadly, today's "small" trucks are no longer that small. In fact, they are now generally referred to as midsize, though they are not much smaller than large pickups were just a decade ago. To demonstrate this point, consider the 1972 Chevrolet LUV (Light Utility Vehicle), which was built for Chevy by Japanese automaker Isuzu. The LUV measured 173 inches front to rear, was about 63 inches wide, and tipped the scales at about 2500 pounds. A well-equipped Chevrolet Colorado, in contrast, stretches up to 225 inches stem to stern, is more than 75 inches wide, and weighs as much as 4700 pounds.
More important, perhaps, is the Colorado's price. One estimate puts the average transaction price of the Colorado at more than $40,000–about $4000 more than the average price of a new vehicle. There's nothing whimsical about that sort of financial commitment.
Collected here are a dozen magazine ads from the days when buying a small truck was an easier—and perhaps slightly more frivolous—thing to do.
If you remember any of these vintage rides, please tell us about it. The place to leave comments is down below.
Classic Small-Truck Ads
1974 Mazda Pickup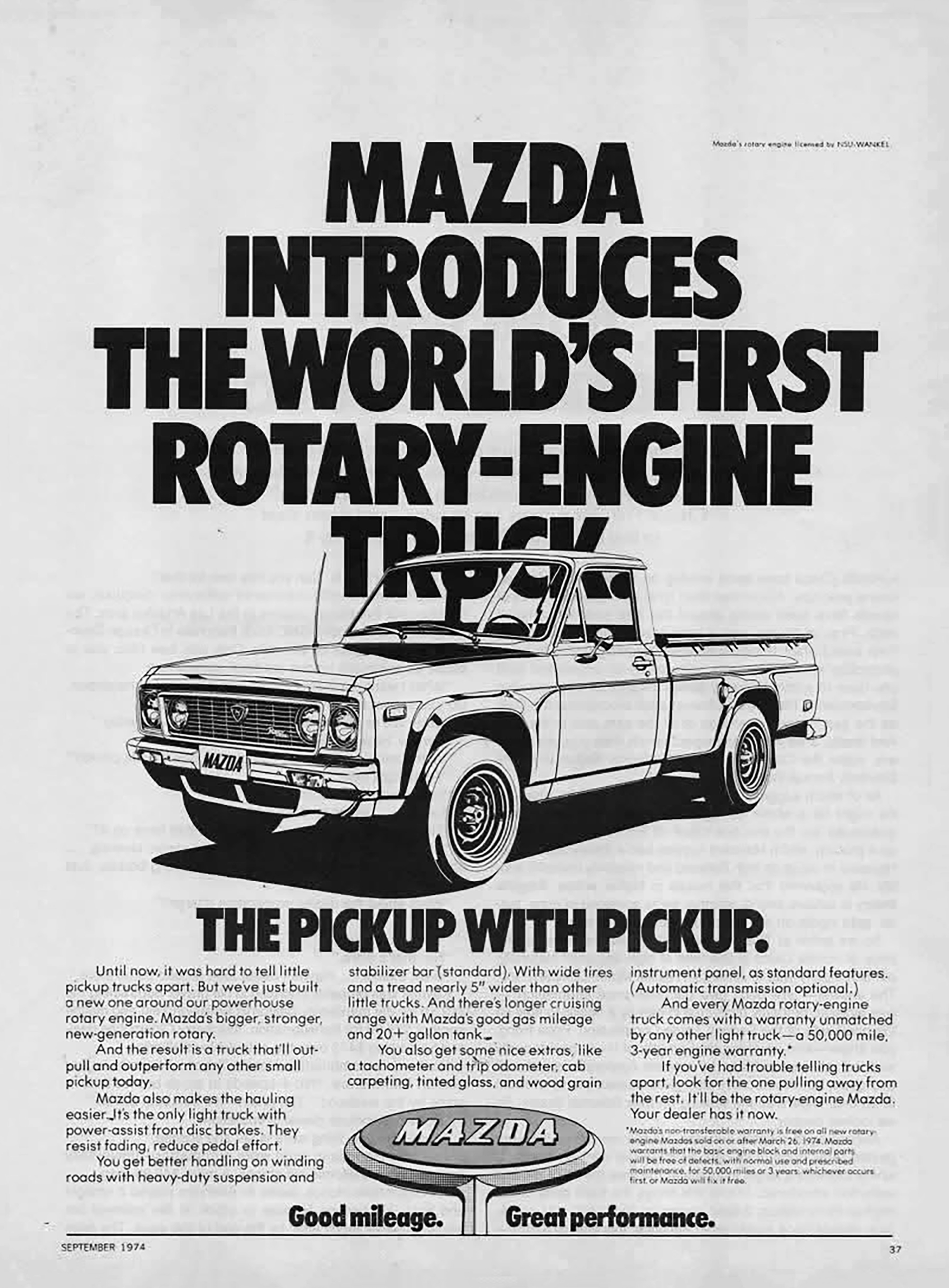 Big-Rig Style: What If Semi-Truck Makers Built Pickups?
1975 Datsun Pickup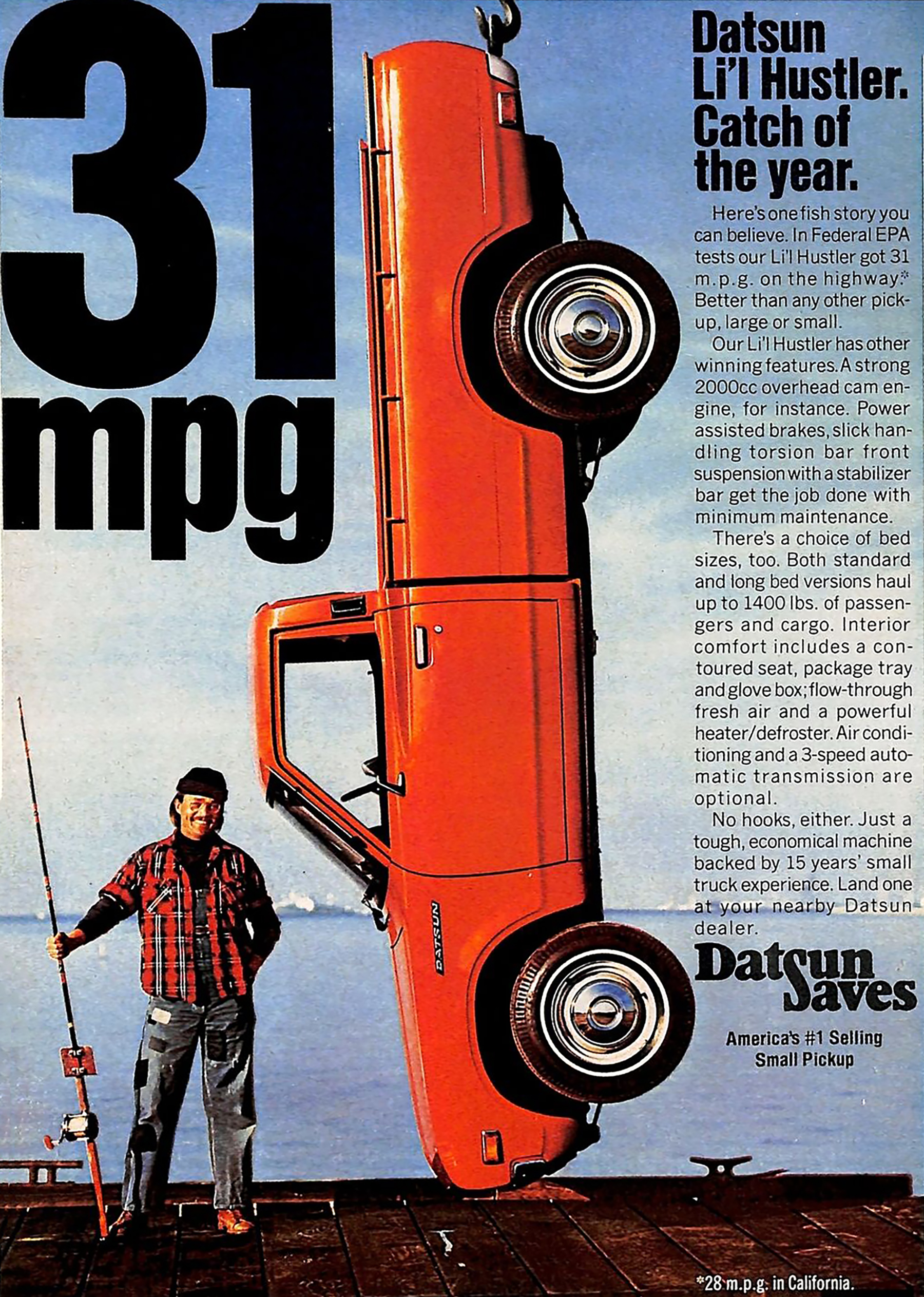 1976 Ford Courier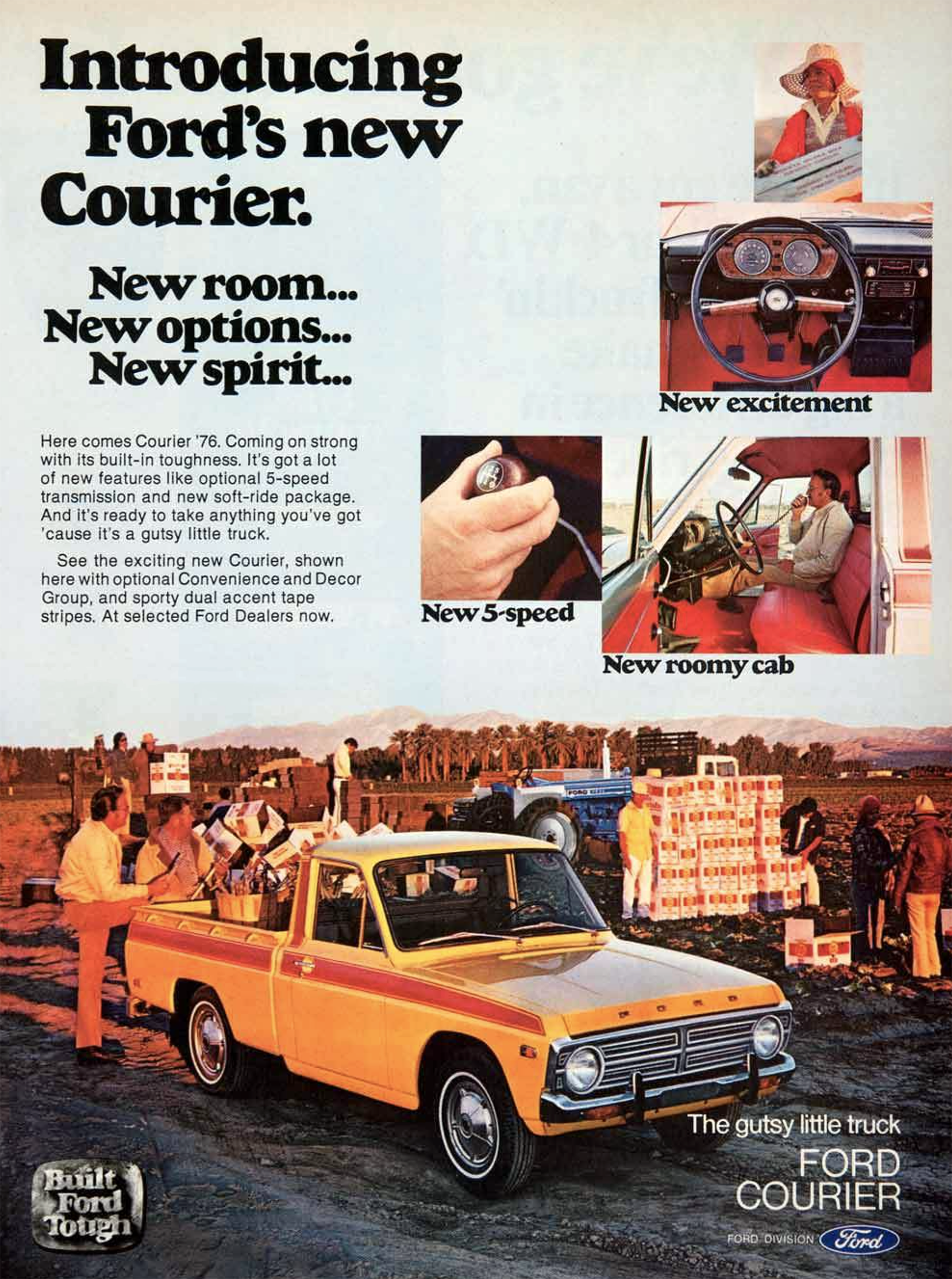 1979 Subaru Brat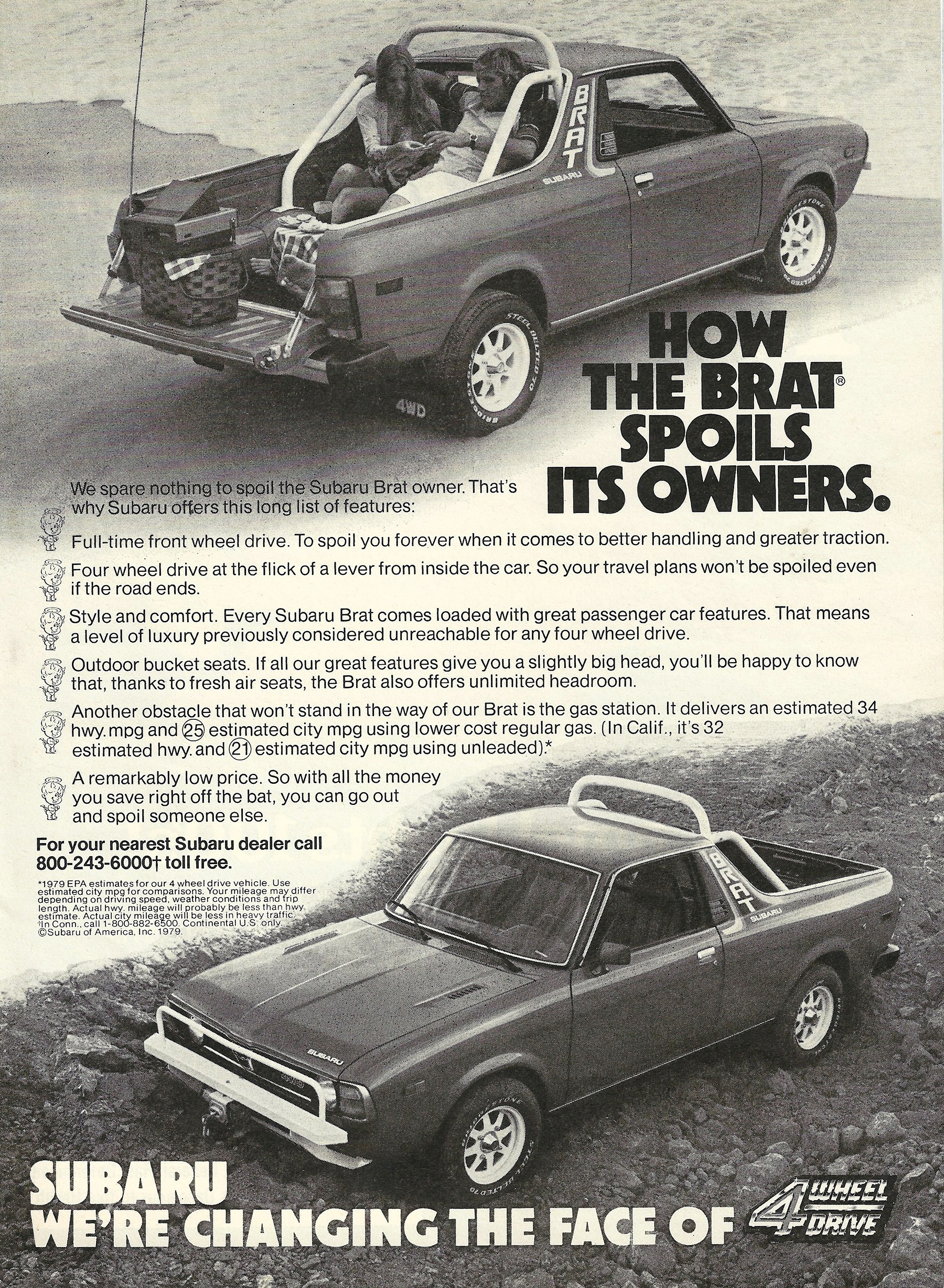 Pickups on Steroids: 1990 Silverado Versus 2015 Colorado
1979 Toyota Pickup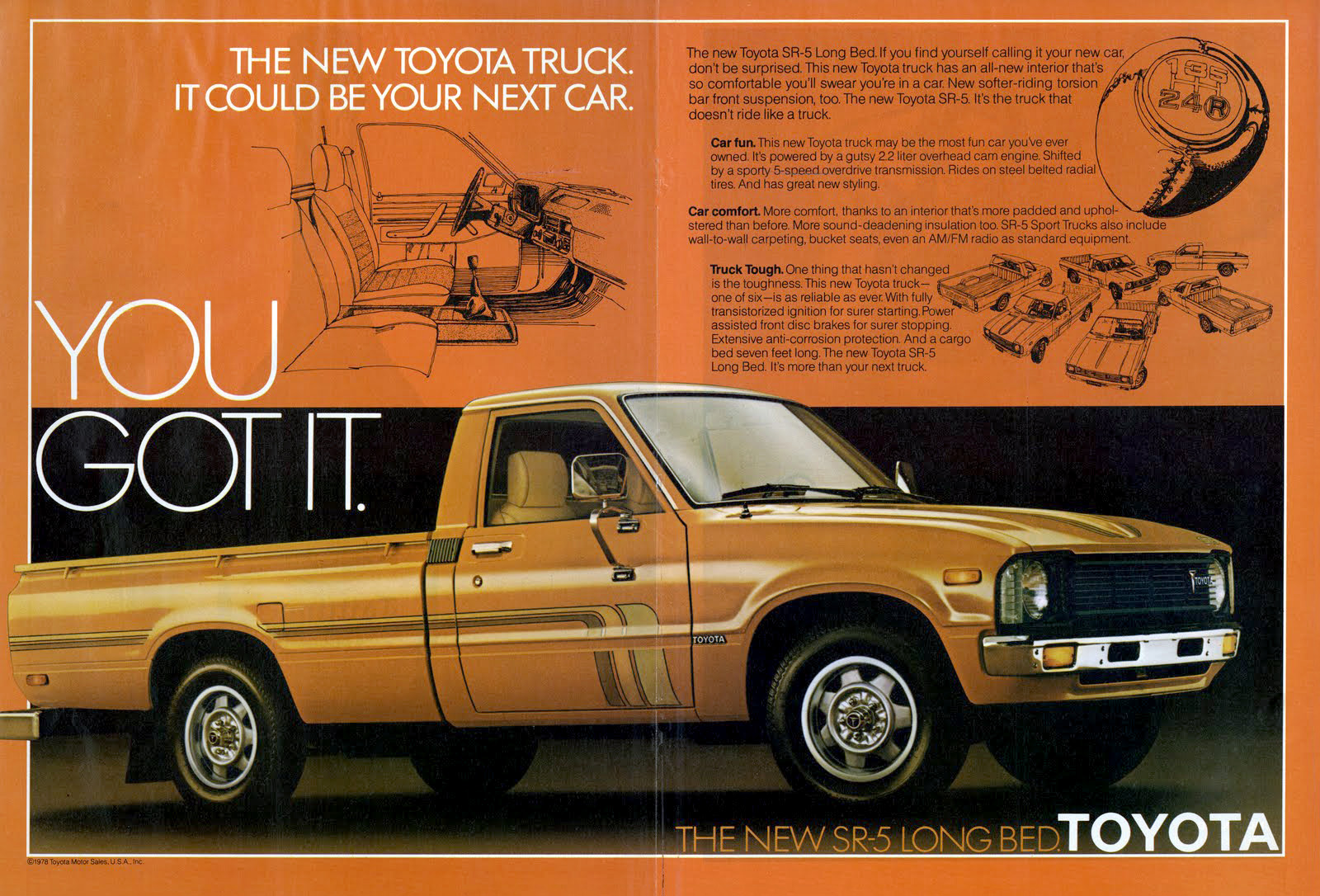 1980 Chevrolet LUV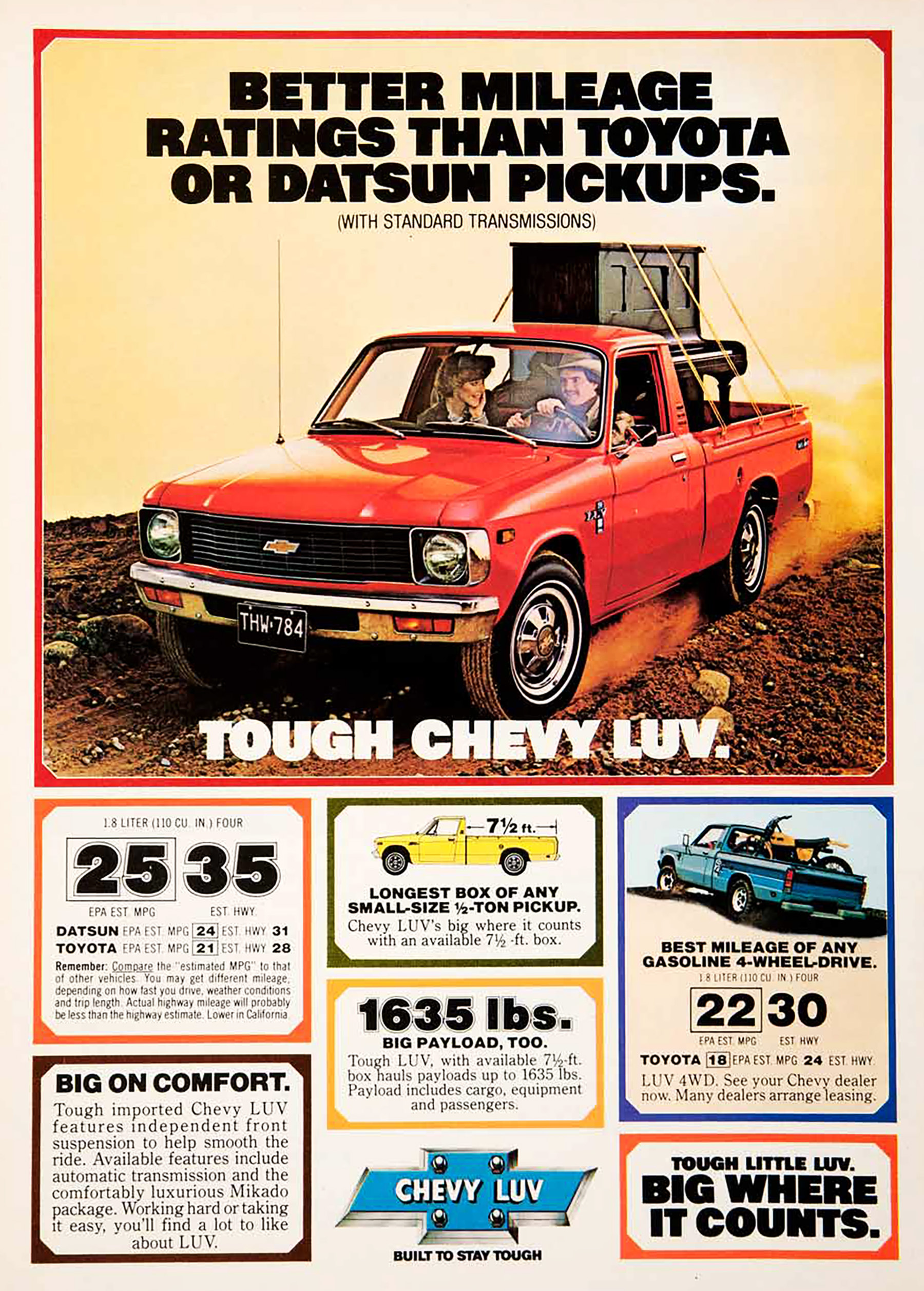 Puzzling Pickups: Five Unloved Trucks From Unlikely Brands
1984 Chevrolet S-10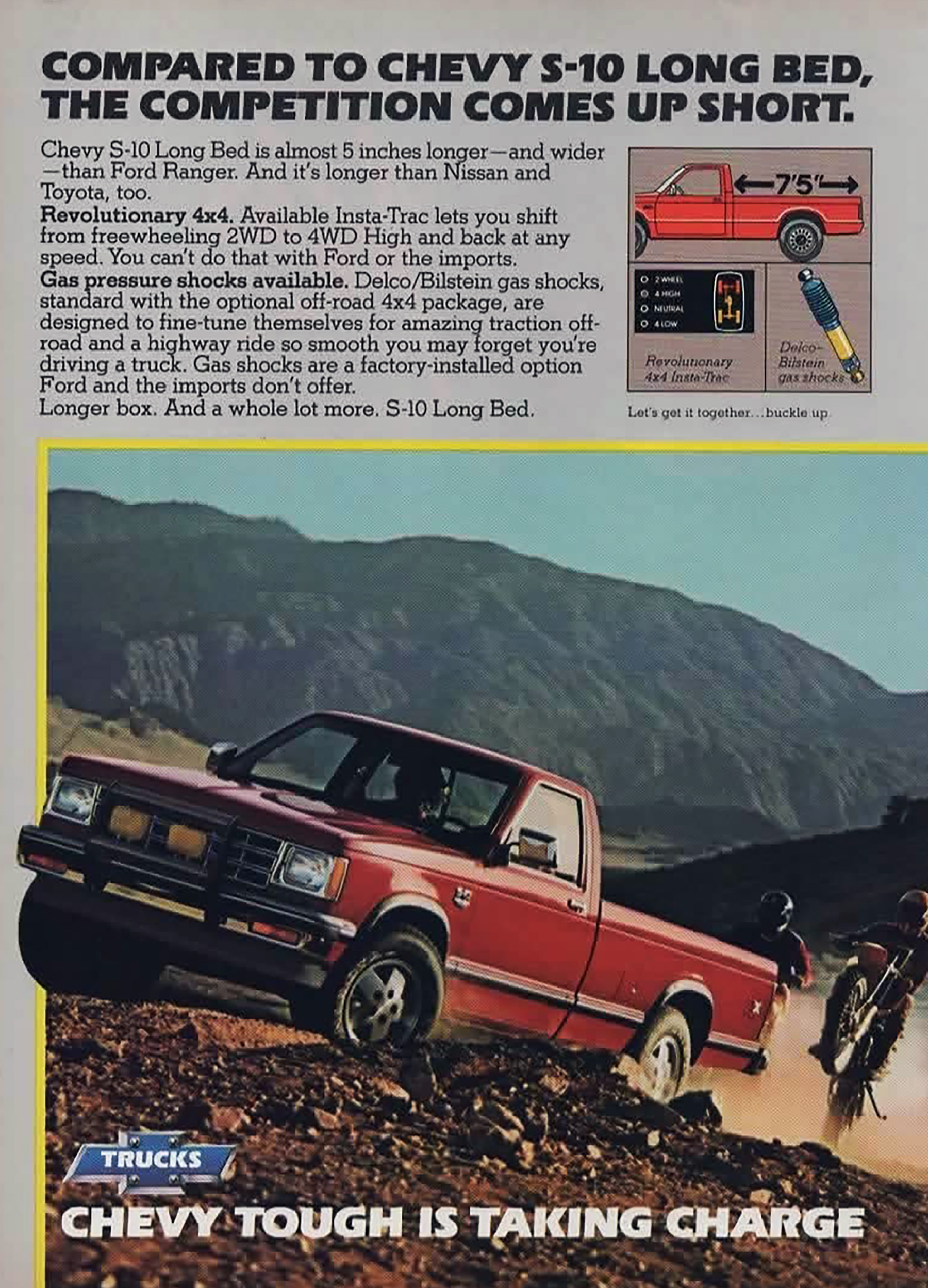 Forgotten Concept: GMC Centaur
1986 Isuzu P'up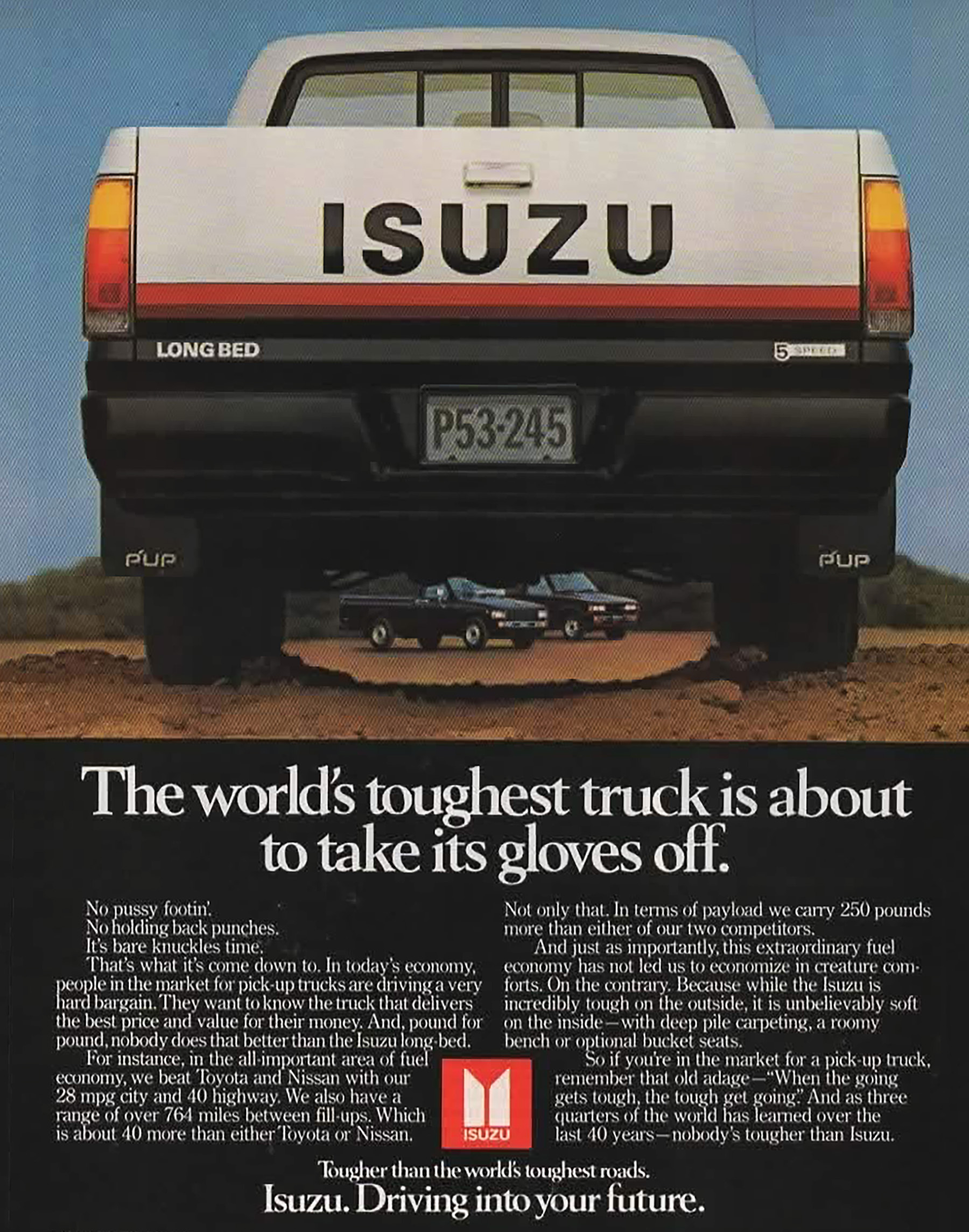 1987 Dodge Ram 50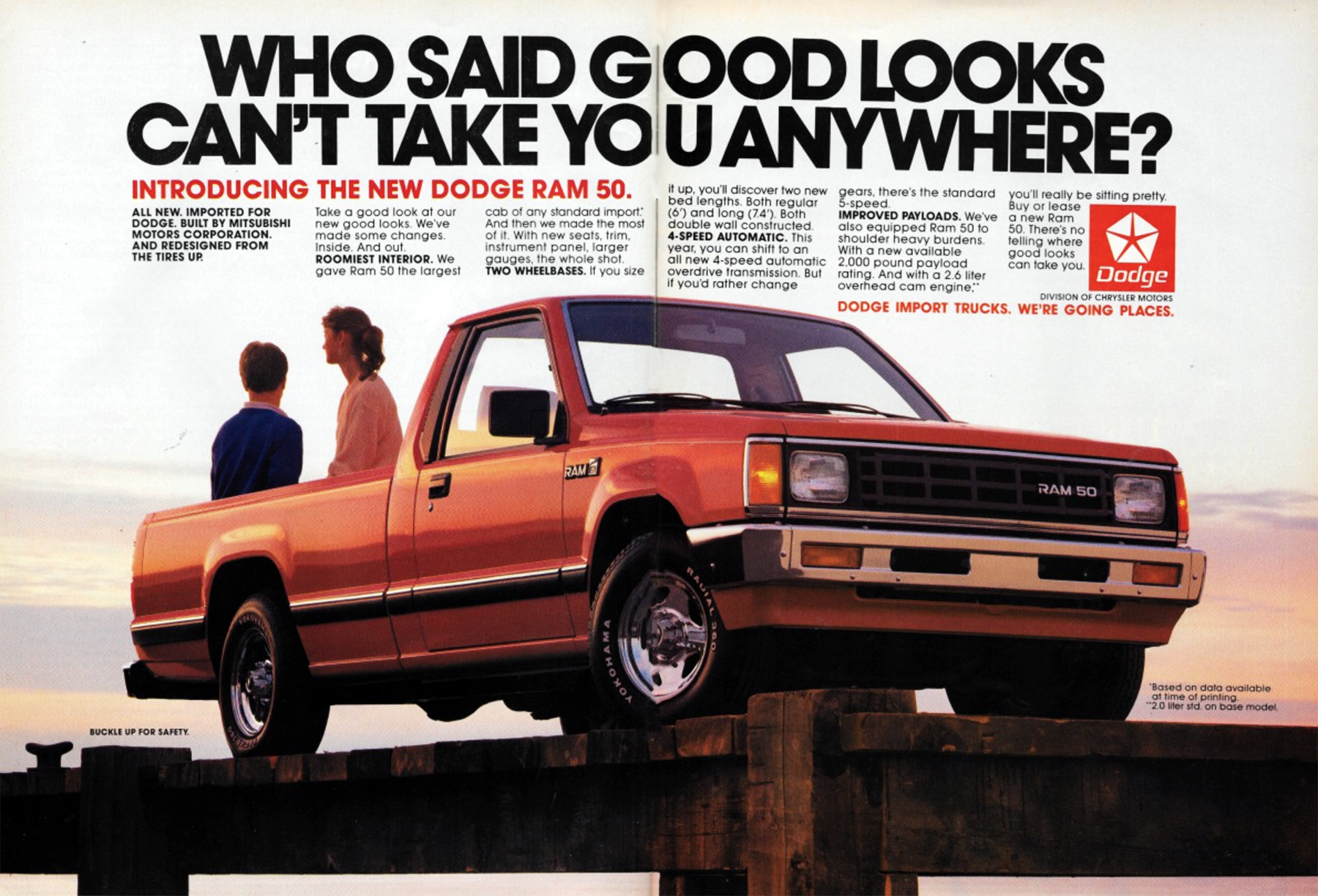 Quick Look: 2008 Isuzu Ascender
1987 Jeep Comanche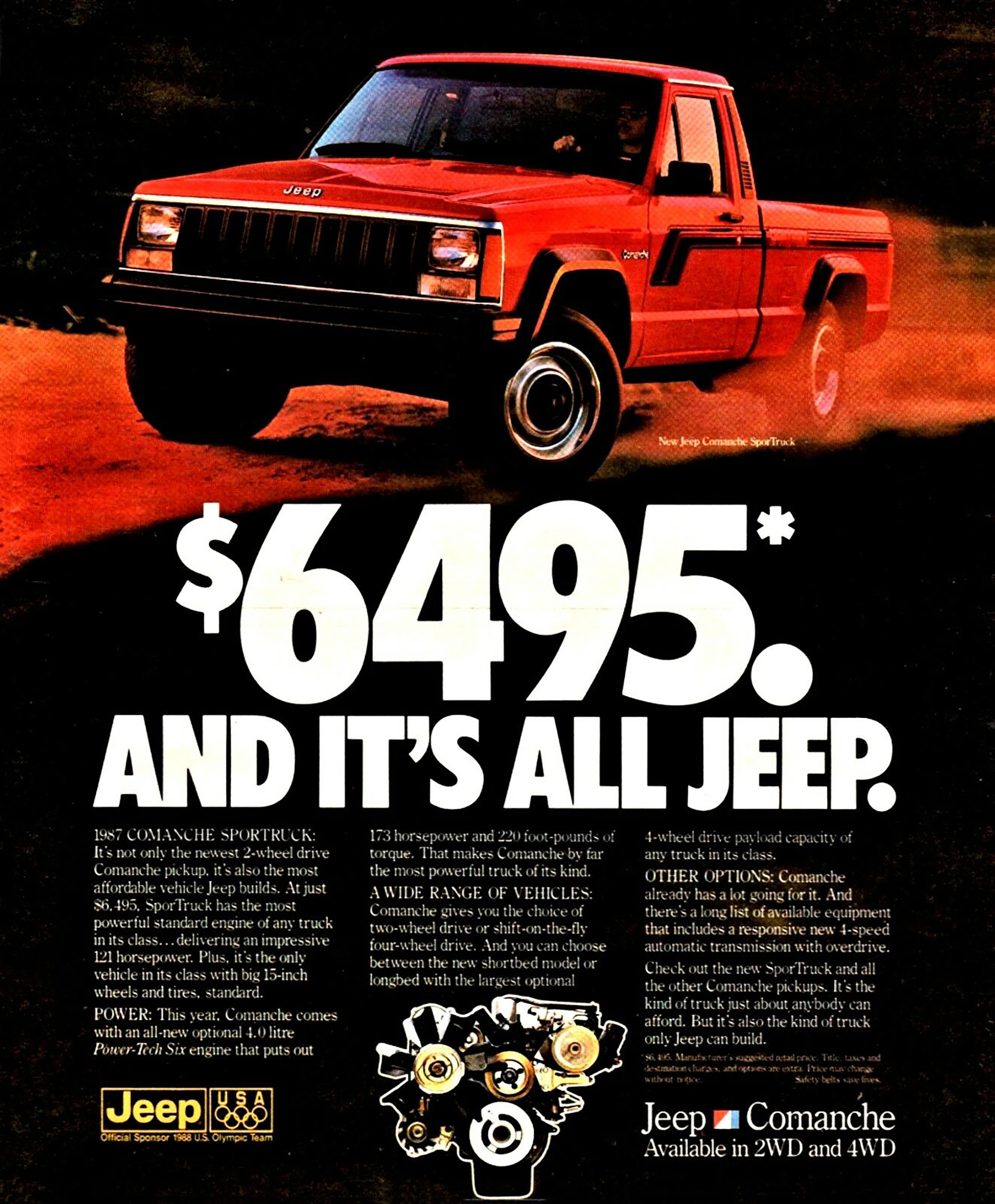 Review Flashback! The Budget Sports Cars of 1973
1993 Dodge Dakota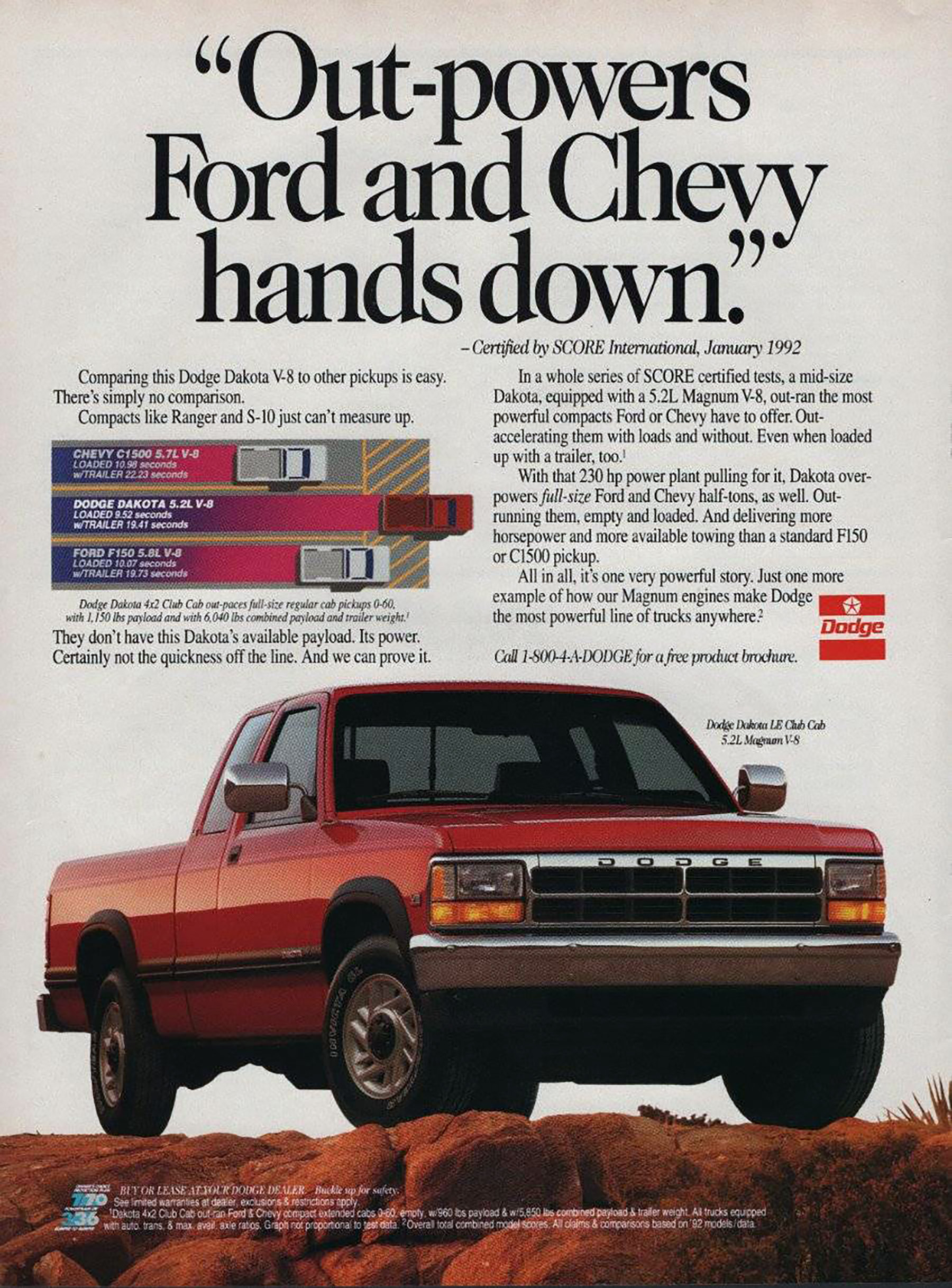 Forgotten Concept: Porsche C88
1995 Nissan Pickup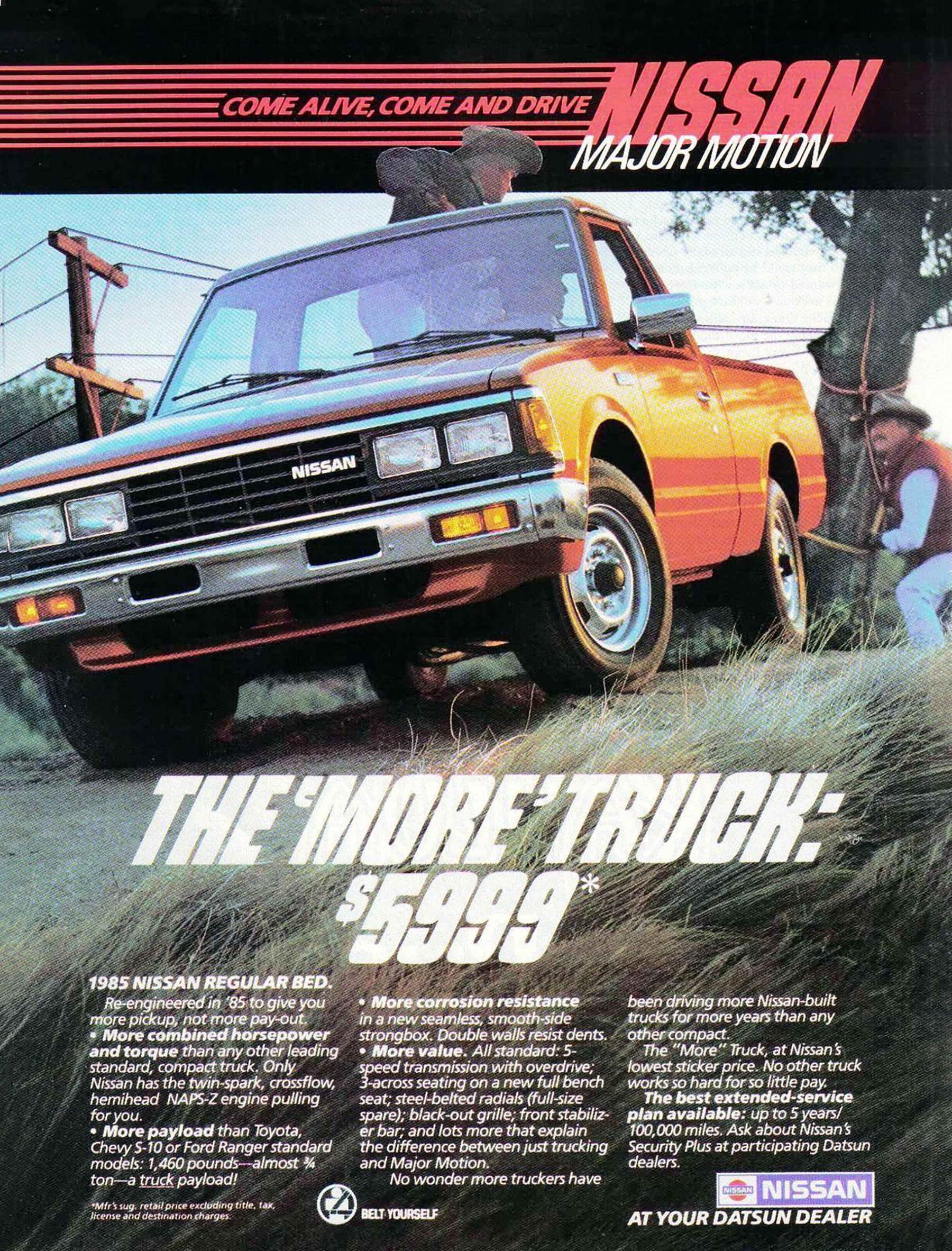 Check out the Consumer Guide Car Stuff Podcast
Small-Truck Ads