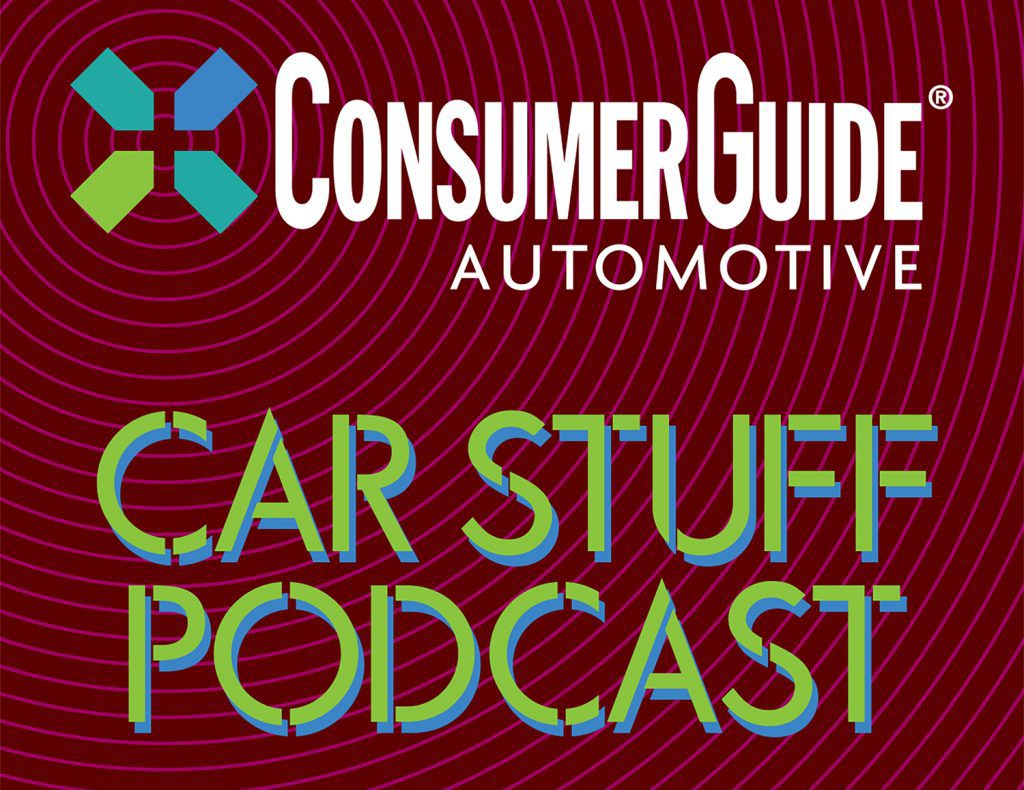 Whether you drive a car, need a car, or just occasionally bum a ride with friends, you've come to the right place. Join the editors of Consumer Guide Automotive as they break down everything that's going on in the auto world. New-car reviews, shopping tips, driving green, electric cars, classic cars, and plenty of great guests. This is the Consumer Guide Car Stuff Podcast.
Episode: 122
Broadcast date: March 6, 2022
Guest: John Biel
Neoclassic Bustlebacks, Ford Creates New EV Division
Host Tom Appel and co-hosts Jill Ciminillo and Damon Bell start the show by discussing Ford Motor Company's recently announced corporate-structure changes–electric vehicles will now be under the Ford Model e division, and gas-engine vehicles will be under the Ford Blue division. Collectible Automobile magazine Editor-in-Chief John Biel joins us to chat about the great features in the April 2022 issue, including the neoclassic, bustleback-styled 1982-87 Lincoln Continental and a Photo Feature on a 1979 Chevrolet Camaro Berlinetta. Tom has a "turbo or no turbo?" quiz for Damon and Jill, and Damon runs down the latest articles on the Consumer Guide Daily Drive blog, including a "what if" 1955 Ford Crown Ranchero concept and Jeep's refreshed-for-2022 Compass compact SUV.
The Consumer Guide Car Stuff Podcast is broadcast every Sunday on Chicago's WCPT AM 820 at 1:00 PM CT.
Discussed this week:
Jill's Big Trucks for Petite Drivers Video
High-End Haunches: The Luxury Bustlebacks of 1982
Review Flashback! 1985 Lincoln Mark VII Turbodiesel
5 Cheapest American Cars of 1977
Quick Spin: 2022 Jeep Compass Limited
What If…1955 Ford Crown Ranchero