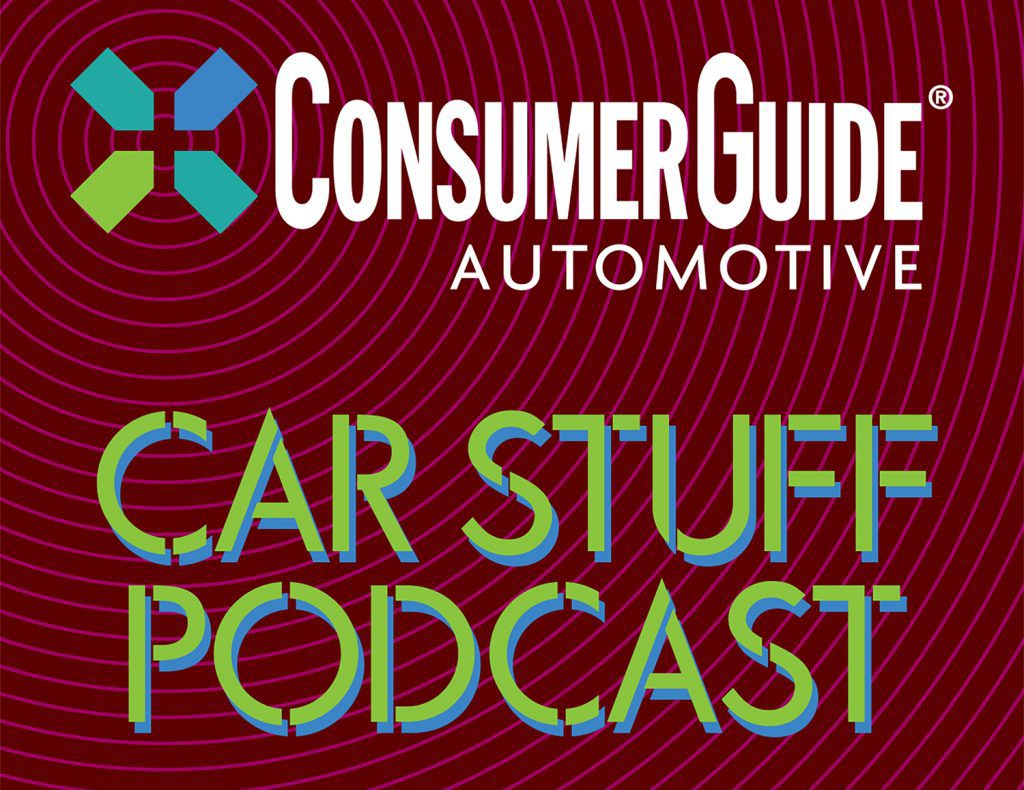 Whether you drive a car, need a car, or just occasionally bum a ride with friends, you've come to the right place. Join the editors of Consumer Guide Automotive as they break down everything that's going on in the auto world. New-car reviews, shopping tips, driving green, electric cars, classic cars, and plenty of great guests. This is the Consumer Guide Car Stuff Podcast.
Episode: 140
Broadcast date: July 17, 2022
Guest: TJ Campbell

What Makes Electric-Vehicle Tires Different?, 2024 Hyundai Ioniq 6
With co-host Jill Ciminillo out on assignment this week, host Tom Appel and co-host Damon Bell start the show by discussing Tom's unusual experience in a Mercedes-Benz EQS test vehicle, and Hyundai's recently unveiled Ioniq 6 pure-electric midsize sedan. TJ Campbell, Tire Information and Testing Manager at The Tire Rack, joins us to explain the unique characteristics of tires for electric vehicles. Tom has a "which is the better seller?" quiz for Damon, and Damon runs down the latest articles on the Consumer Guide Daily Drive blog–including a test-drive review of the redesigned-for-2022 Toyota Tundra (in top-line Capstone trim).
The Consumer Guide Car Stuff Podcast is broadcast every Sunday on Chicago's WCPT AM 820 at 1:00 PM and 8:00 PM CT.
Discussed this week:
Test Drive: 2022 Toyota Tundra Capstone
Best Mileage: 2022 Consumer Guide Fuel-Economy Champions (No Plug-ins)
Captivating Classics at the 2022 Goodguys Heartland Nationals
Follow the crew:
Tom on the radio:
The Crew
To advertise on the Car Stuff Podcast call Andy Lieb: 847-291-7414
What Makes Electric-Vehicle Tires Different?
Consumer Guide Car Stuff Podcast, Episode 139: The Problems with Electric Pickups, Chevrolet Bolt Price Drop
 What Makes Electric-Vehicle Tires Different?
Consumer Guide Car Stuff Podcast, Episode 138: Toyota Environmental Initiatives, JD Power Initial Quality Study