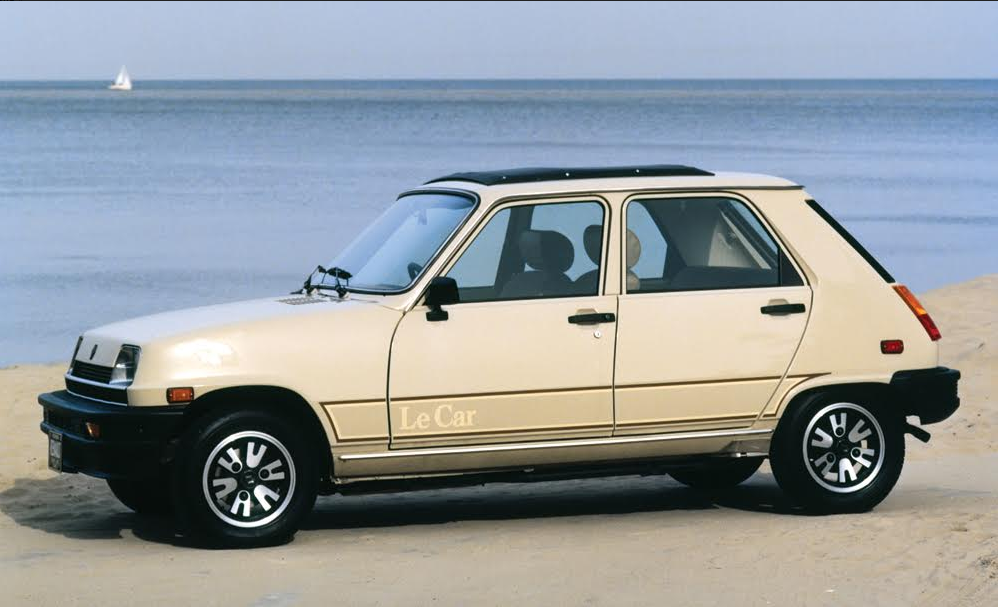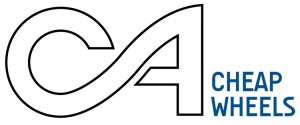 by Don Sikora II
Note: The following story was excerpted from the June 2017 issue of Collectible Automobile magazine.
The Renault 5 went on sale in France in 1972, but the car wasn't available in America until 1976. The front-drive subcompact was 141.5 inches long and rode an average wheelbase of 95.2 inches. Yes, average wheelbase. The independent rear suspension used transversely mounted torsion bars, and for simplicity they were mounted one in front of the other. This resulted in the wheelbase on the left side of the car being 1.2 inches longer than on the right. Curb weight was 1819 pounds no matter what side the scale was on.
Early American-spec models had a 1.3-liter four-cylinder engine with a two-barrel Weber carburetor that was good for 58 hp at a lofty 6000 rpm. It mounted longitudinally and, in a typically French twist, sat behind the four-speed manual transmission. Top speed was 87 mph.
For 1976, Americans were offered the 5 in Spartan TL and better-trimmed GTL versions. Prices started at $3295. The big change for 1977 was a new name: Le Car. By 1978, the basic TL was replaced with a new top-line GTL Deluxe model. Motor Trend tested the latter and reported a no-options price of $3970. There was also a limited-edition Black Beauty based on the GTL Deluxe and handsomely finished in black with red trim. Each of the 2500 units came with an individually numbered dash plaque. 
The Washington Post reported that in March 1978 Renault and American Motors had announced a preliminary deal and that the two companies were exploring cooperating on distribution and production. When the deal was finalized in early 1979, Le Cars were soon available through AMC's dramatically larger dealer network. The 1979 models came in base and Deluxe trim, and there was a run of 3300 Black Beauty specials.
Renault gave 1980 Le Car models a facelift, with the most obvious change up front where the round sealed-beam headlamps were replaced with rectangular units that helped the car look more like its European-market siblings. Inside there was a new dashboard that Road & Track complimented for a much improved control layout. Under the hood there was now a 1.4-liter engine. AMC didn't quote horsepower but R&T said 49-state cars had 51 ponies at 5000 revs, while ones sent to California ran 53. There was still a Black Beauty package, which carried into 1981.
During the 1981 run, Le Car's three-door model was joined by a new five-door variant offered only in Deluxe trim. The '82 Le Car Deluxe could be optioned with a new Sport Package that included gray checked-cloth interior trim, a sports-styled steering wheel, tachometer, fog lights, and specific bodyside striping. 
Early buff-book reviews had been generally positive, but in Auto Test '82 Consumer Guide® editors opined, "Minimal motoring with a sense of humor, but not a good buy, despite attractively low list price, because of slipshod workmanship and odd design details."
Changes were minor for 1983, Le Car's last year in America. Prices started at $4795 for the base three-door. Deluxe three-doors priced from $4995 and five-doors from $5295. 
Cheap Wheels: 1986-90 Oldsmobile Cutlass Ciera GT/International Series Coupe
Pros:
 Clever design that's possibly the rolling definition of "cheap and cheerful."

 Period road tests praised comfortable seats and the surprisingly supple ride quality.

This subcompact's fold-down rear seat and a rear hatch that opens to bumper level add welcome utility.
Cons:
From personal experience, owning a nearly new Renault in Eighties America could be a never-ending drama of mind-boggling problems and parts-availability issues mixed with occasional joy when everything worked. More than 30 years later, the situation will not be better.

By today's standards Le Cars are slowpokes. Motor Trend's '78 tester set a 0-60-mph time of 17.1 seconds.

Interesting Renault 5 versions like the sporty Alpine and rally-bred midengine Turbo were never officially offered in America.
Final Drive:
Owning an approximately 40-year-old French econobox isn't for everyone, but Le Cars have undeniable charm. We'd search out a Black Beauty or an '82 or '83 three-door with the generously sized sunroof and Sport Package. 
Cheap Wheels: 2000 Pontiac Grand Prix GTP Daytona 500 Pace Car Replica