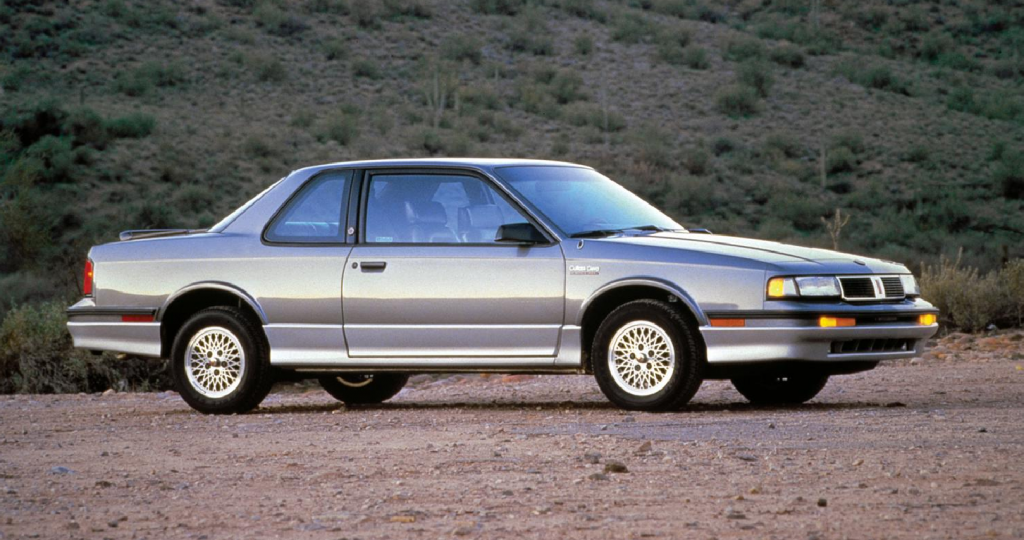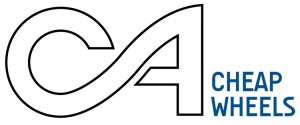 by Don Sikora II
Note: The following story was excerpted from the April 2017 issue of Collectible Automobile magazine.
Introduced for 1982, the Cutlass Ciera was Oldsmobile's version of General Motors's new A-body quartet of family cars with the Chevrolet Celebrity, Buick Century, and Pontiac 6000. All were built on a front-drive chassis largely cribbed from the 1980-vintage X-car compacts. The pricier A-bodies shared those compacts' 104.9-inch wheelbase, but somehow avoided the X-car's trouble-prone reputation. 
Cutlass Ciera International Series Coupe
When the 1986 Cieras came out, the sportiest of them were GTs. From the start, Ciera's crisply tailored notchback styling was popular, but unfortunately the two-doors were nearly indistinguishable from a four-door without counting door handles. In March, Oldsmobile addressed this with a curvy new two-door roofline that was a dramatic visual improvement over the old box top. An Oldsmobile exclusive until Buick picked it up for the '89 Century, the slippery roof is the icing on our latest Cheap Wheels nominees: the mid-1986 and 1987 Ciera GT and 1988-90 Ciera International Series coupes.
The GT was an option package (it actually bowed in 1985) for two- and four-door models that gave Ciera's clean exterior a carefully considered makeover with a front air dam, lower-body aero add-ons, and blacked-out trim. The result was an interesting mix of Eighties "Euro-look" and early third-generation Chevrolet Camaro Z28. To our eyes the styling remains surprisingly handsome three decades on, especially when wearing the black-and-silver paint favored for factory photos. Interior revisions added GT-specific trim that included a back-to-basics "Rallye" instrument cluster with four round analog gauges, reclining bucket seats, and a rear bench trimmed to suggest a pair of buckets. 
Chassis upgrades included FE3 suspension tuning and 14-inch lace-styled aluminum wheels wearing P215/60R-14 Goodyear Eagle GT rubber. Ciera's top powertrain was part of the deal too. The engine was a Buick-built 3.8-liter V-6 with sequential port fuel injection. It was good for 150 hp and 200 pound-feet of torque, and was hitched to a four-speed overdrive automatic with a console-mounted shifter.
Car and Driver tested a slick-back Ciera GT for its June '86 issue. With hindsight, the most important point of the article may be that even though 1985 was the division's all-time best sales year, there was already a lot of talk of the brand trying to move beyond the Brougham recipe that underpinned its success. In short, C/D liked the GT's looks and appreciated its user-friendly controls. It wasn't impressed with the too-crunchy ride or the cabin's abundance of chrome trim, and wasn't completely convinced it was a true driver's car.
For 1987 the GT package picked up flush-mount composite headlamps and a shinier new grille. The next year, a stand-alone International Series replaced the GT package. Like all Cieras, the 1989 International Series wore revised rear-end styling. Under the hood, the 3.8-liter V-6 was replaced with a 160-hp 3.3-liter V-6. The International Series faded away after 1990. Plainer Ciera coupes soldiered on through 1991, while four-door sedans and wagons disappeared after 1996.
If you want one, you'll have to keep your eyes open. We were unable to locate sales numbers for the GT, but International Series coupe production totaled 4564 in 1988, 1913 in 1989, and only 411 in 1990.
Pros:
Sleek roofline was the badly needed style injection that helped transform Oldsmobile's frumpy front-drive Cutlass Ciera two-door sedan.
Tasteful and comprehensive tweaks helped give the GT and International Series coupes muscly good looks.
Though power is modest by today's standards, these coupes only came with Ciera's strongest V-6 engines.
Cons:
Any Cutlass Ciera coupe is relatively uncommon today, so finding one of these two could prove a challenge.
Sporty FE3 suspension tuning resulted in an uncomfortably harsh ride.
Period reviews criticized the Ciera coupe's rear seat comfort. Gripes included a too-low cushion and tight headroom for six-footers.
Final Drive:
Oldsmobile's Cutlass Ciera two-doors really came out of their boxy shell with the mid-1986 introduction of a graceful sloped roofline. Adding handsome GT or International Series trim results in the most compelling of Cutlass Ciera variants.
Review Flashback! 1982 Oldsmobile Cutlass Ciera Diesel
Cutlass Ciera International Series Coupe