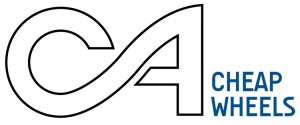 Note: The following story was excerpted from the June 2020 issue of Collectible Automobile magazine.
The first two generations of the Toyota Supra were well-equipped, long-wheelbase, six-cylinder variants of the Celica hatchback. Then in 1986, the two cars went separate ways. Celica transformed into a sporty front driver, and Supra went off on a new rear-drive sports-car platform. It's that first Celica-free Supra that we think would make for a nice set of cheap wheels.
More from Collectible Automobile Magazine
1986-1992 Toyota Supra
The 1982-vintage "A60" Celica Supra continued into early '86, when it was replaced by the new "A70" third-generation model. Exterior styling evolved. Details included pop-up headlamps and muscular fender bulges. A body molding that carried the grille's thin horizontal line around the car was a signature element. 
Newly optional was a lift-off one-piece Sport Roof; it was similar in concept to the contemporary Chevrolet Corvette's removable roof section. Top popped, the new Supra looked great. Unfortunately, Car and Driver reported a noticeable loss of body stiffness with the panel removed.
The engine was the 7M-GE DOHC 24-valve 3.0-liter inline six. It was rated at 200 horsepower and 196 pound-feet of torque. Transmission choices were five-speed manual or four-speed automatic. The new Supra ran a double-wishbone independent suspension all around and rolled on 16-inch Goodyear "Gatorback" rubber. Curb weight was nearly 3500 pounds, which Consumer Guide® noted was almost 500 pounds more than the old model.
C/D was largely impressed with the car's handling and liked the luxurious 2+2 interior, but opined that the driver's seat was not up to the lofty standard set by the previous Supra's throne. Also noted were an unimpressive 0-60-mph time of eight seconds and an estimated starting price around $18,000.
In 1987, Toyota added a new Supra Turbo model. Its turbocharged and intercooled 7M-GTE variant of the six was rated at 230 horsepower and 246 pound-feet of torque. Transmission choices remained the same. Antilock brakes were a new option for all Supras.
The '87 Supra Turbo came standard with the Sport Package that was optional on the base car. It included a limited-slip differential and the Toyota Electronically Modulated Suspension. The driver could select "Sport" or "Normal" settings, and the system would electronically adjust the shocks to one of three firmness levels depending on road and driving conditions. Exterior appearance was nearly identical to the base Supra, but the Turbo did get a hatch-mounted rear wing. The Turbo's starting price was $22,260. 
For 1989, the Supra was tweaked and exterior styling was touched up. A new front-bumper assembly added a vertical element that bisected the grille and swept up to the overhang above it. Out back there were new taillamps and a larger three-piece spoiler. 
Under the hood, the Turbo's 3.0-liter six was modestly reworked. Horsepower was literally up a couple to 232, and torque was now set at 254 pound-feet. Car and Driver reported the '89 Supra Turbo could reach 60 mph from rest in 6.2 seconds, which was 0.2 of a second quicker than its '87 Turbo tester. Base price had reached $25,450.
In total, Toyota sold nearly 109,000 gen-three Supras in the United States.
Pro:
We think this Supra's vaguely angular late-Eighties styling has aged well, and that's especially true of the facelifted 1989 and later models. 
Con:
Naturally aspirated Supras are notably slower than their turbocharged siblings.
Final Drive:
Many enthusiasts will tell you a fourth-generation Supra is the one you want. Sure, but those wheels aren't cheap, and the gen-three ones are. Considering today's market realities, this straight-six-powered rear-drive Toyota sportster is compelling in its own right.
Listen to the very entertaining Consumer Guide Car Stuff Podcast
1992 Toyota Supra
1992 Toyota Supra