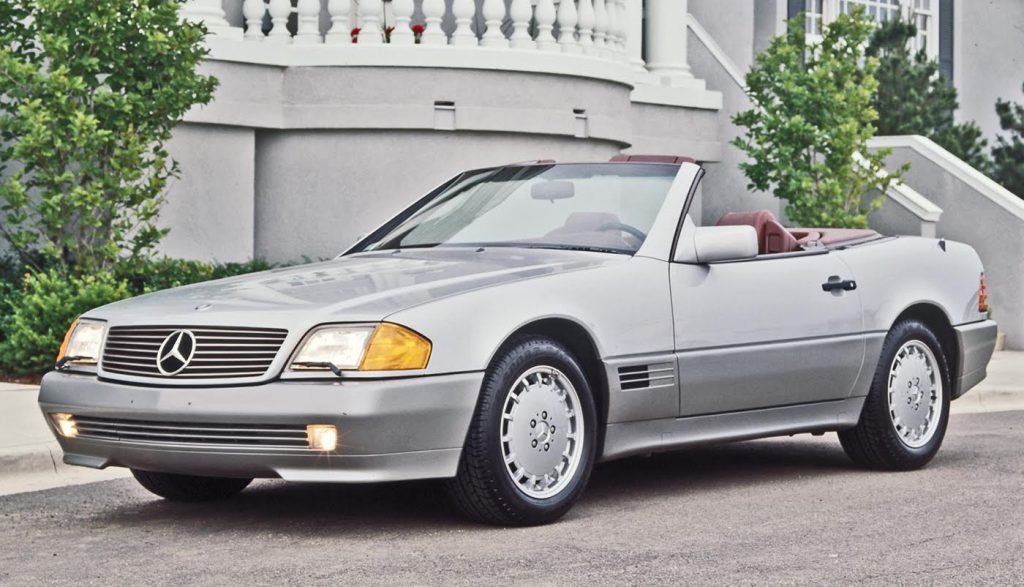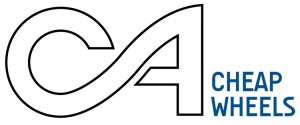 Note: The following story was excerpted from the October 2020 issue of Collectible Automobile magazine.
The word "cheap" usually isn't associated with the Mercedes-Benz SL. But we think the unexpected can make great cheap wheels, so let's take a look at the 1990-1993 Mercedes-Benz 500SL and 1994-1998 SL500—all of which are unexpectedly affordable these days, even in very good condition.
More from Collectible Automobile
1990-1998 Mercedes-Benz 500SL and SL500
The so-called R129 SL made its debut in March 1989 at the Geneva Motor Show. The two-seat convertible was the fourth generation of the Mercedes-Benz sports model that traced back to the 300SL "Gullwing" coupe of the Fifties.
At the time, Americans were offered two versions of the new SL. The choices started with a six-cylinder 300SL and a standard five-speed manual transmission. However, the one on which we're focused is the 500SL powered by a 322-horsepower 5.0-liter V8 backed by a four-speed automatic.
Styling was led by design chief Bruno Sacco. Clean and contemporary, it was subtly wedge-shaped in profile. Smoothly integrated bumpers, a leaned-back grille, and beefy windshield pillars that swept up from the bodywork were among the changes from the car it replaced. With the removable aluminum top in place, the car took on the appearance of a semi-fastback coupe. The fabric soft top used a visually interesting three-segment rear window. 
Safety innovations included elaborately designed front bucket seats with magnesium frames and integrated three-point seatbelts. There was also a pop-up spring-loaded roll bar mounted just aft of the doors. It automatically deployed in a claimed 0.3 seconds when needed. The roll bar combined with strong tube-reinforced windshield pillars for passenger protection in the event the car overturned.
For 1991, the Acceleration Slip Regulation traction-control system joined the options list. In 1993, 500SL's V8 engine was downgraded to 315 horsepower, which cleared a little more room for a V12-powered 600SL that newly topped the model line. Starting with the 1994 models, Mercedes changed its naming protocol and the V8 model was rechristened SL500. 
The 1996 model year brought side-impact airbags and a five-speed automatic. Meanwhile, exterior styling was touched up with new grille and wheel designs, and body-color bumpers. Xenon high-intensity-discharge head-lamps and an antiskid system were new SL500 options. The next year, buyers were offered an extra-cost "panorama" removable hardtop with a full-length glass roof. Beyond our scope here, the 1999 SL500 received a new V-8 engine and another facelift. The R129 series carried on through 2002.
Consumer Guide® was smitten: "Beautifully finished, these refined road cars blend strong performance with solid engineering and luxurious trappings. Much more athletic than its 1980s predecessor, the SL is impressively stable at speed, with a rock-solid bearing that inspires confidence."
True Elegance: 12 Classic Cars From Mercedes
Pros: 
We think the R129 SL's styling has aged very well, and is arguably more handsome than any SL since.

Thirty years on, these cars are modern enough to have desirable features like antilock brakes, but remain sufficiently analog to be free of obsolete tech and frustrating touchscreen controls.
Cons:
Cheap, fully depreciated German luxury cars remain German luxury cars, so budget accordingly for maintenance and repairs.

Friends and neighbors may think you won the lottery, not realizing your "new" SL cost less than a factory-fresh Chevrolet Spark.
Final Drive:
Cheap luxury can be extremely tempting, especially in the form of a Mercedes-Benz 500SL. Personally, I think the early models are the most desirable with Sacco's original styling and the tone-on-tone colors. But any of these SLs would be welcome in most garages.
More from Collectible Automobile Magazine