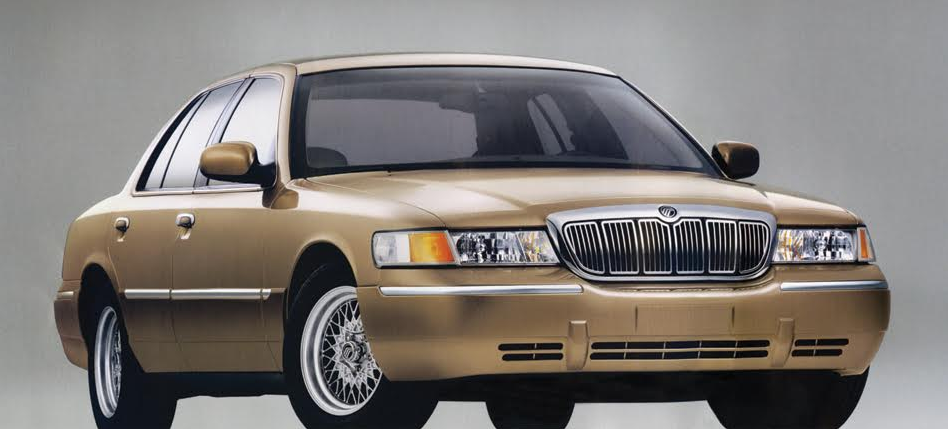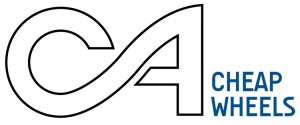 by Don Sikora
Note: The following story was excerpted from the August 2017 issue of Collectible Automobile magazine.
Mercury, and the Grand Marquis, left the automotive scene in January 2011. That final Grand Marquis was a direct evolution of the 1979 Marquis built on the "Panther" platform that was Ford Motor Company's response to General Motors's downsized 1977 large cars. Consider for a moment that Panther's run of 33 model years remarkably covered nearly half the history of Mercury itself. Over time exterior styling evolved but this body-on-frame Merc's basic specifications remained amazingly consistent.
It's probably fair to say that the Grand Marquis variant readers remember best is the muscled-up 2003-04 Marauder. But we'd like to suggest a lesser-known bucket-seat version for the seeker of cheap wheels: the 2001-03 Grand Marquis LSE.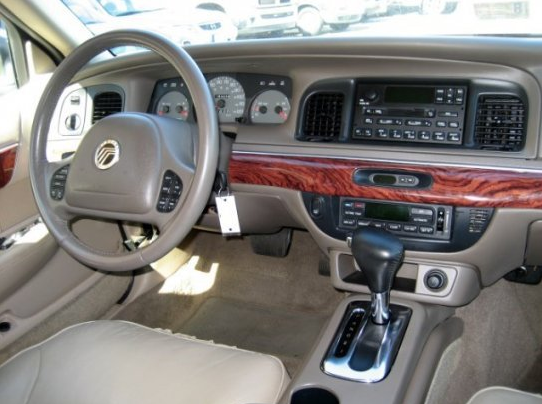 Announced at the 2001 Chicago Auto Show, the LSE was a new option package for the top-line Grand Marquis LS sedan. Hardware upgrades included the stiffer "Handling Package" suspension with tweaked springs, shocks, and stabilizer bars. Out back, there was a load-leveling air suspension. The beefed-up greasy bits worked with 16-inch "lacy-spoke" aluminum wheels that were shod with P225/60TR16 black-sidewall "handling" tires.
The Grand Marquis of the time ran a 4.6-liter V-8. In standard form it was good for 220 hp, but adding dual exhausts bumped it up to 235 ponies. LSE ran the 235-horse motor and a 3.27:1 rear gear that Mercury claimed improved off-the-line acceleration.
The LSE package also extended to the Grand Marquis interior. In front were leather-clad bucket seats with eight-way power adjustment. In between them was a center console with a padded armrest, two storage bins, and a pair of cup holders. It also housed a leather-wrapped gear shifter that replaced the usual column-mounted lever to control the four-speed automatic transmission.
Other creature comforts included power-adjustable pedals; automatic climate control; and a leather-trimmed steering wheel with buttons to adjust the radio, temperature, and cruise control. A Grand Marquis with LSE equipment started at $28,295.
When the LSE returned for 2002, it was as a stand-alone top-of-the-line model. Like other Grand Marquis variants that year, it added some new standard features including antilock brakes, traction control, and heated exterior rearview mirrors. LSE now priced from $28,625. 
The '03 model year saw the introduction of the 302-hp Marauder, but the whole Grand Marquis clan benefitted from some surprising updates. Exterior styling was nearly indistinguishable from 2002, but under the skin there was a new stiffer frame as well as reworked front and rear suspensions. There was also new rack-and-pinion steering that replaced the old recirculating-ball setup. Wheelbase was up fractionally to 114.7 inches from 114.3. The LSE returned to option-package status, then was phased out early in the model year. It resurfaced in 2005 without the buckets and console that lent a sportier air to the earlier cars. 
Pros:
LSE's bucket-seat interior is a handsome upgrade from the Grand

Marquis

's standard front bench.
LSE included the otherwise-optional Handling Package. Consumer Guide® reviewers said the tighter suspension helped reduce body roll and improved cornering grip.
Traditional American full-size-car qualities like a comfortable ride and roomy interior are Grand

Marquis

strengths.
Cons:
The 235-hp V-8 has to move nearly two tons of Mercury, so gas mileage is so-so at best.
The LSE looks little different from any other Grand

Marquis

turned out between 1998 and 2011.
The trunk design includes a deep central section surrounded by shallower areas on three sides. There's quite a bit of space, but it doesn't work well with bulky items
Final Drive:
No Mercury Grand Marquis was an excitement machine, but it was unapologetically big and comfortable. While the LSE equipment doesn't sound terribly compelling on the surface, everything it adds arguably improves this basically capable car. We'd point cheap-wheelers in the direction of a 2002 with its standard ABS and traction control, or better yet, one of the short-run '03s that added a reworked chassis and sharper steering.