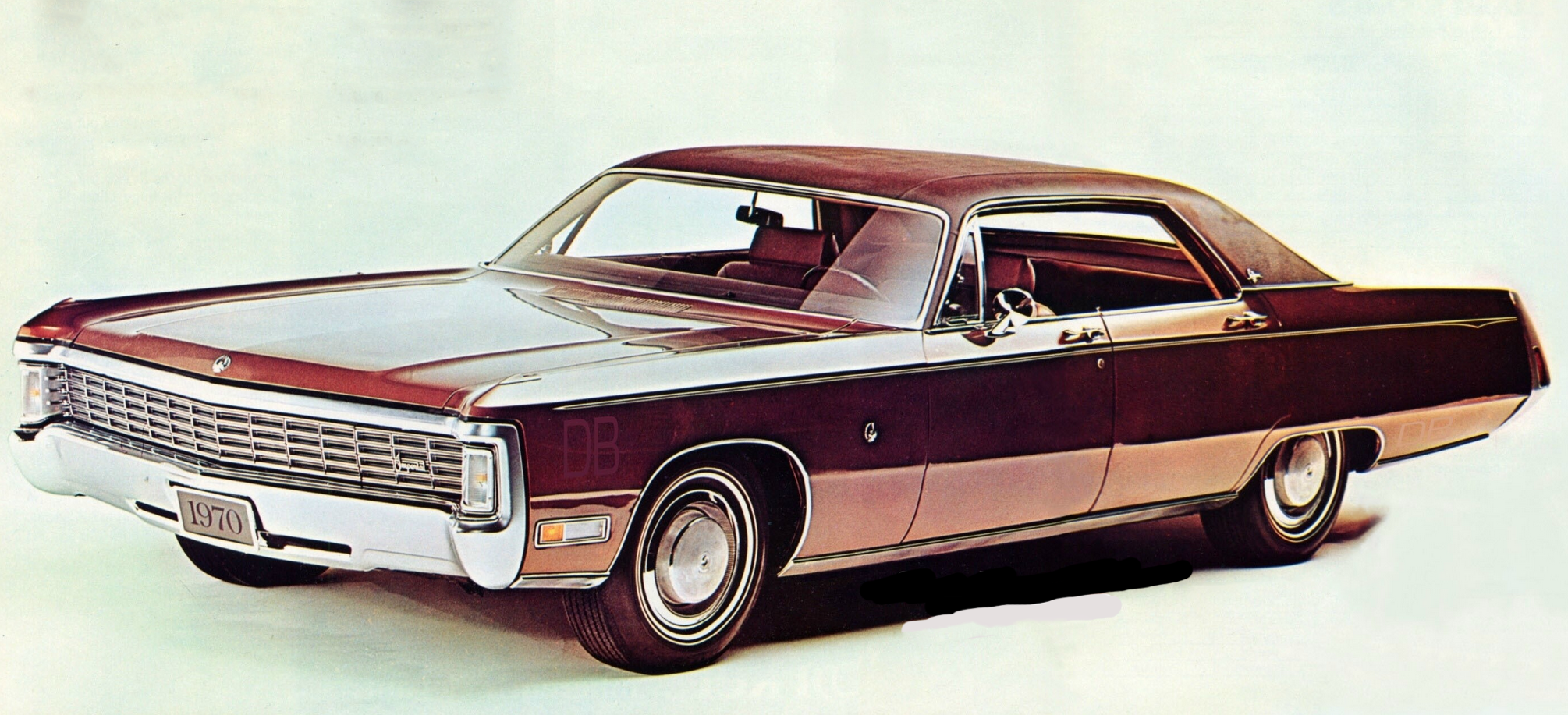 For 2017, Consumer Guide awarded 43 Best Buys across 20 different vehicle categories. You can check out all of our 2017 Best Buys here.
Things were a little different back in 1970. Our predecessors here at CG HQ awarded just 22 Best Buy honors that year, across a field of only nine categories. Of course, the national auto lineup was much less complicated back then, and no awards were issued to minivans, crossovers, or SUVs–because those segments didn't exist yet (at least as we know them today).
In fact, as far as body styles go, the only real distinction in 1970 was that between conventional coupes and sedans and station wagons.
Presented here for your consideration are all of CG's 1970 Best Buy picks, along with some text excerpted from the Consumer Guide: Auto 1970 magazine, in which our awardees were announced.
If you think our predecessors here at Consumer Guide picked the wrong rides, let us know. The place for comments is below the last vehicle.
The Consumer Guide Best Buys of 1974
The Consumer Guide Best Buys of 1975
Compacts
Dodge Dart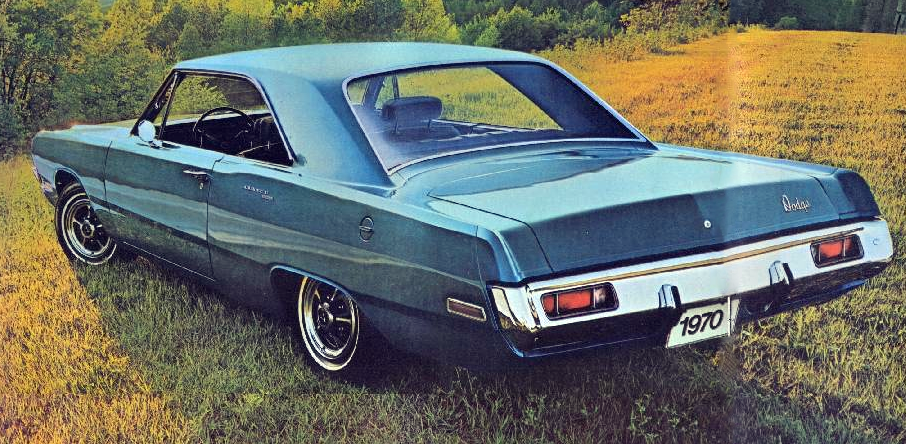 Base Price Range: $2485-$2808
"The biggest of all compact cars, the Dart is 196.2 inches in overall length and offers four different engine choices including economical new 198-cubic-inch Slant Six engine."
Chevrolet Nova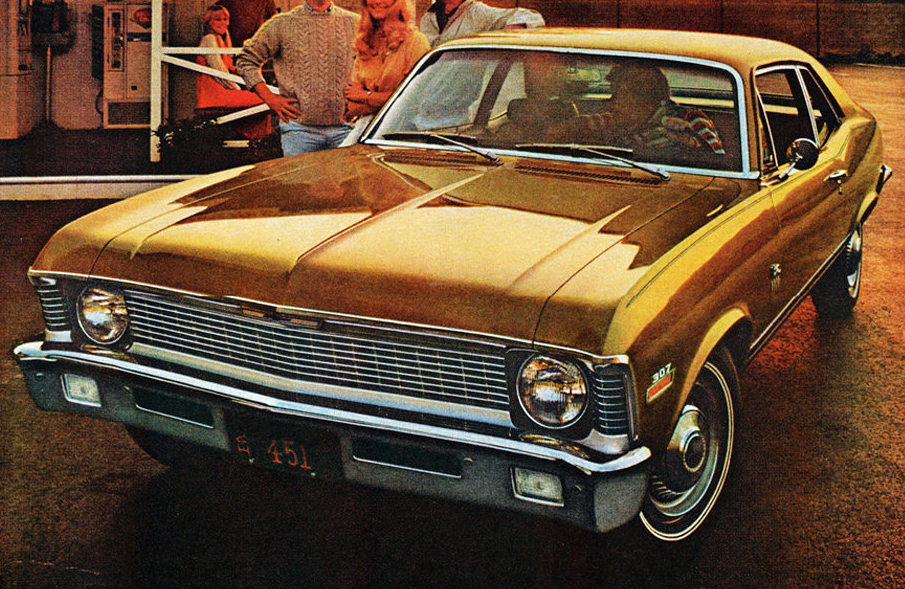 Base Price Range: $2335-$2533
"Gaining top spot in the sales race among all compact cars, Chevy's Nova for 1970 has advanced styling features–simulated front-fender louvers, and body striping to give it air of action. A hide-a-way antenna built into the windshield is also available on Nova. Surprisingly roomy for an inexpensive economy car, the Nova has 111-inch wheelbase and 189.4 inch overall length."
Sporty Compacts
AMC Javelin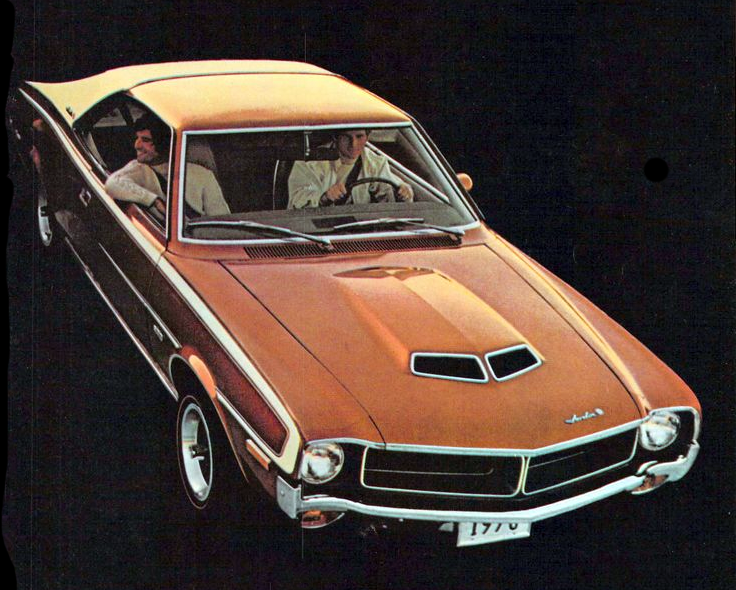 Base Price Range: $2720-$2848
"With an extensive list of options available, American Motors' Javelin is fine value. A soundly designed car, with style that will remain fresh for years to come, Javelin represents as an attractive buy as any other car in class. Mechanically, it leaves little to be desired, and boasts new lineup of powerful engines."
Ford Mustang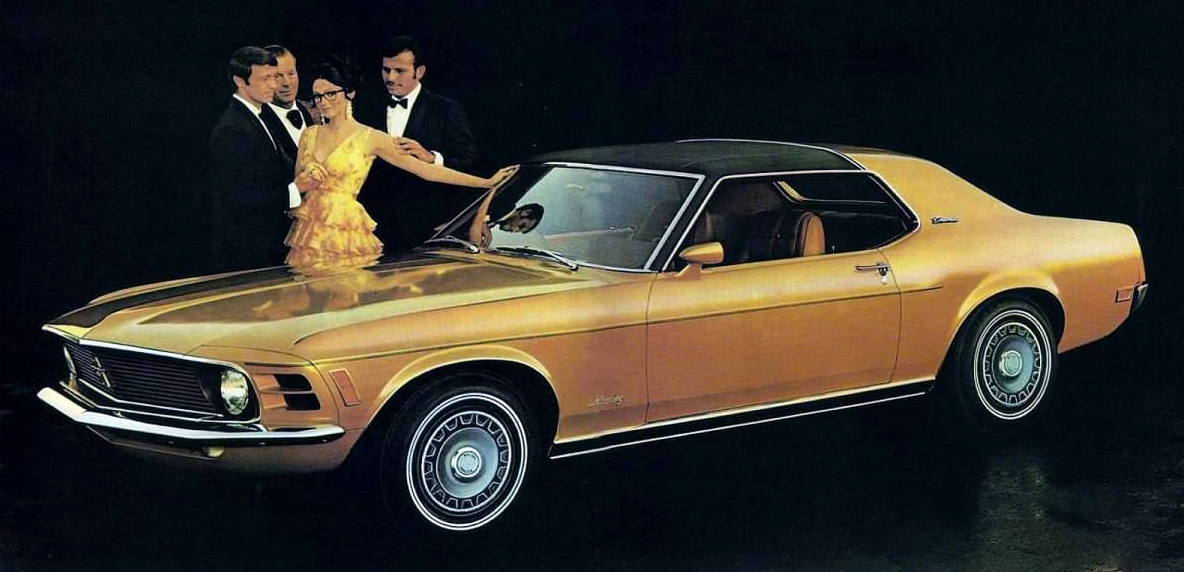 Base Price Range: $2721-$3720
"Sleeker front-end design is a highlight of the '70 Mustang, with new grille's horizontal bar theme enhancing lower, wider look. Ford's wonder car is the undisputed leader in the Sporty Compact class and '70 models have more of the same appeal that made it a perennial sales leader. Mustang comes in three body styles with a full range of powerplants and options."
Intermediates
Buick Skylark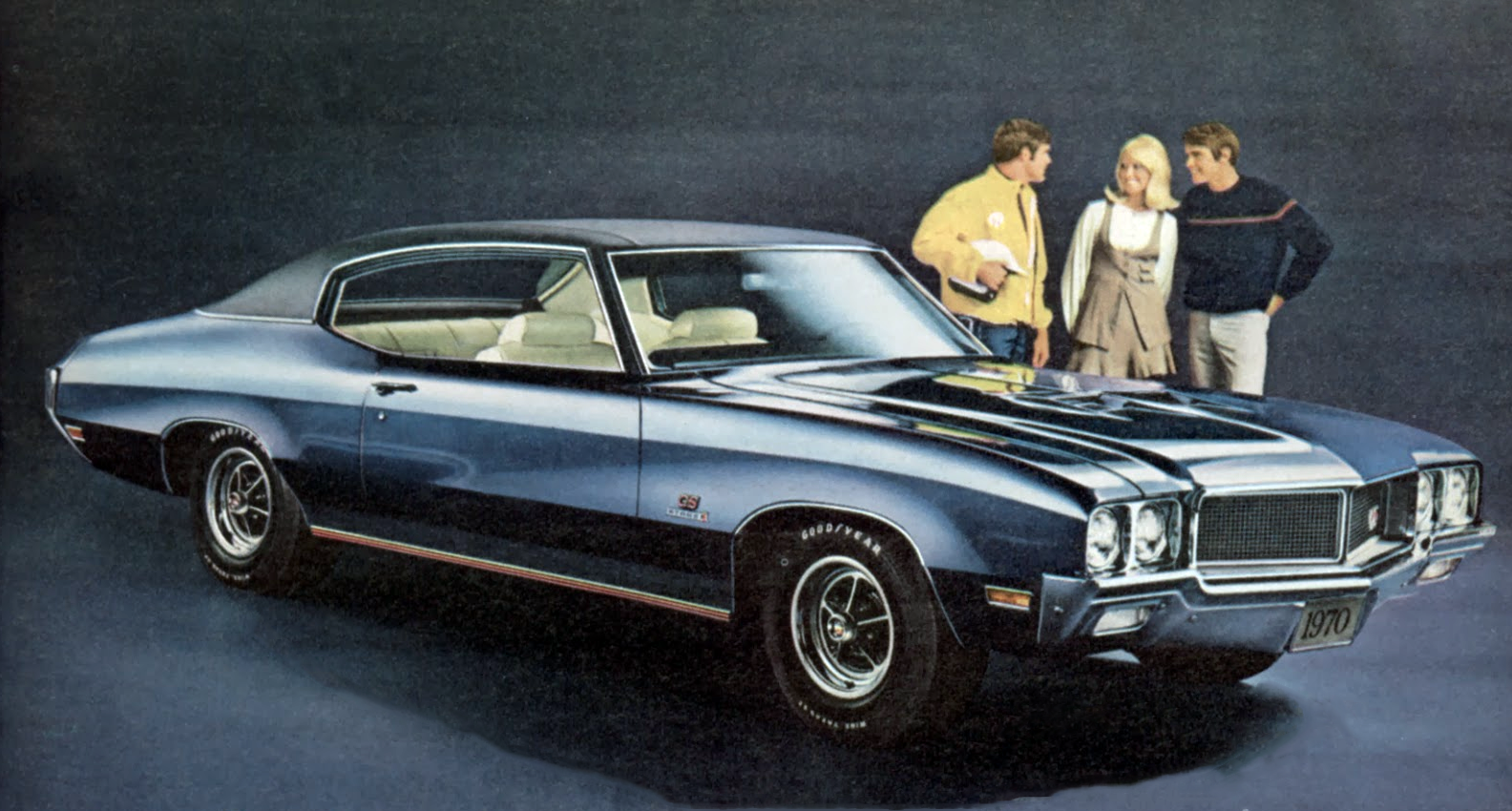 Base Price Range: $2685-$3101
"Although more conventional in styling than most intermediates, Skylark for 1970 also features lengthened hood with a shortened rear deck. All Skylarks have side impact bars in the doors and rear quarter panels."
Ford Torino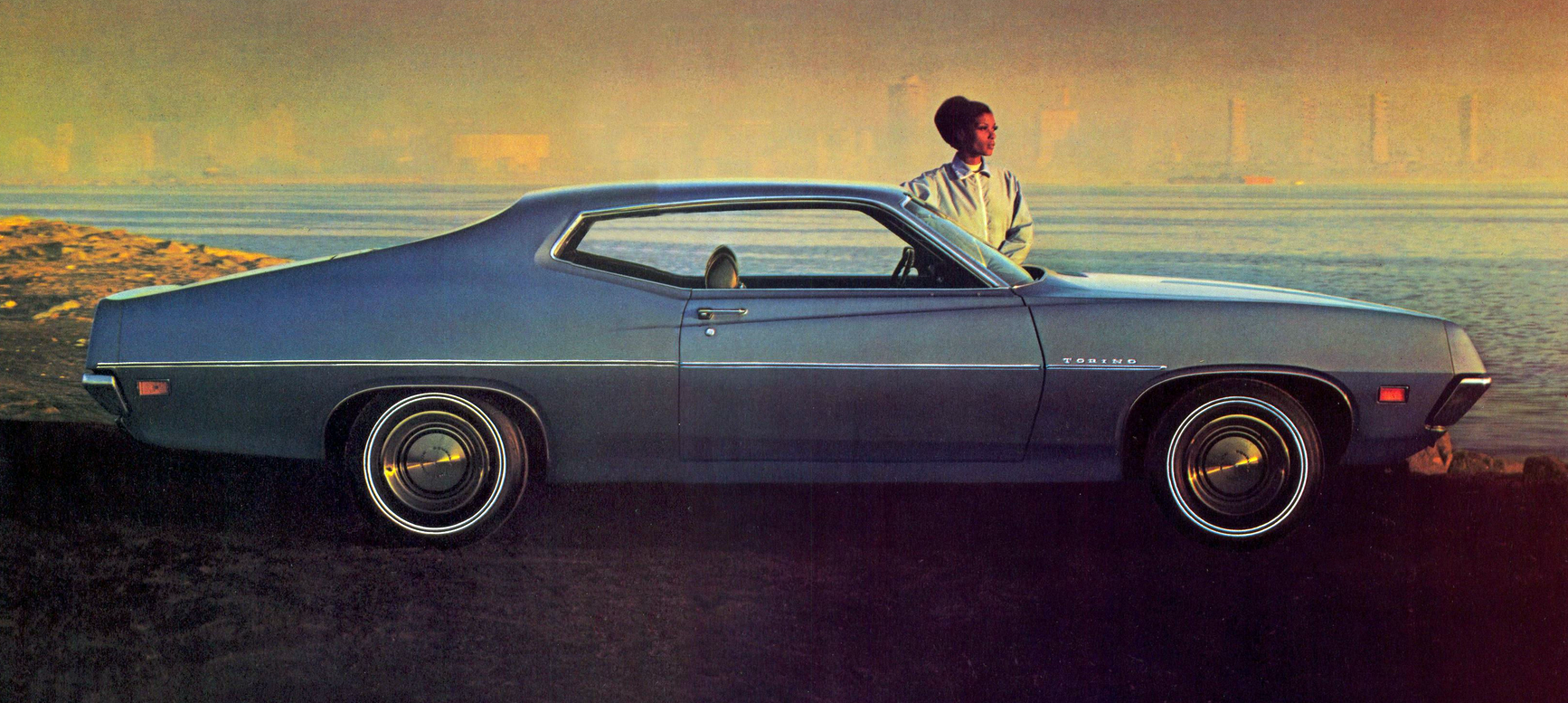 Base Price Range: $2660-$3249
"Luxurious top-of-the-line Torino Brougham offers concealed headlamps, choice of luxury cloth and vinyl interior trim, simulated wood grain instrument panel, and many of Ford's better ideas."
Plymouth Road Runner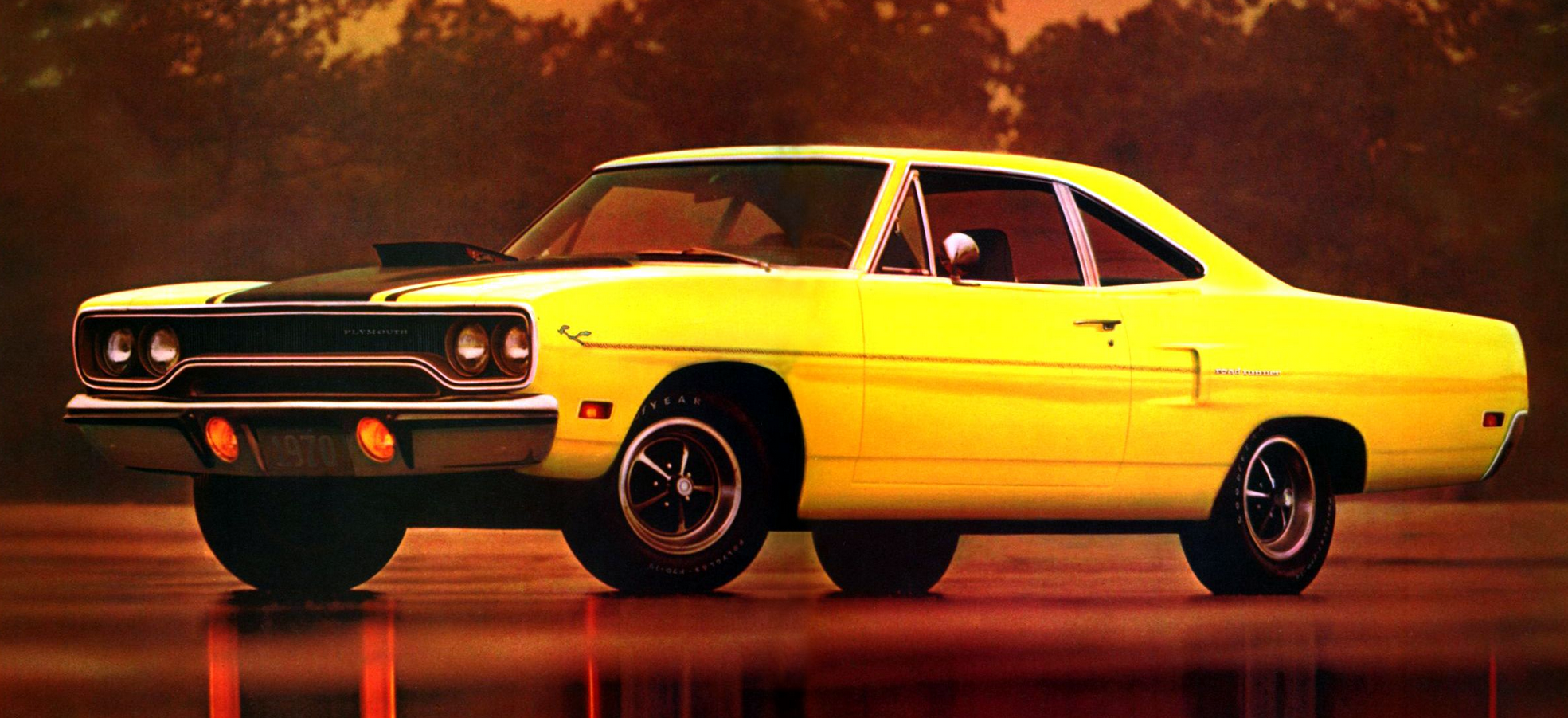 Base Price Range: $2896-$3289
"New power-bulge hood and other styling improvements to the front, rear, and body provide an even more racy appearance to high-performance Plymouth Road Runner for 1970. Comes with Road Runner emblem, "beep-beep" horn."
Model-Year Madness! 10 Classic Ads From 1970
Standards
AMC Ambassador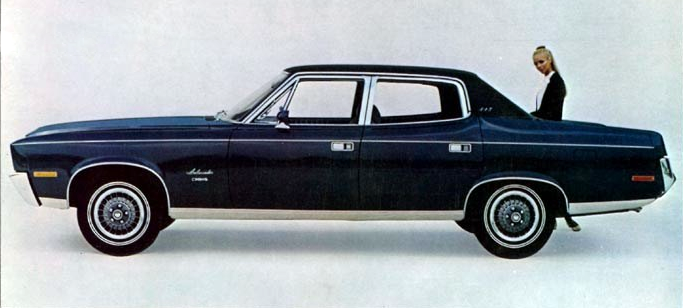 Base Price Range: $3020-$3739
"In terms of interior roominess, Ambassador outshines its bigger competitors. It also has the longest wheelbase of the cars in the Standard field–122 inches as opposed to the 121 inches of nearest rival. Standard air conditioning is exceptional bonus when you buy Ambassador."
Chevrolet Caprice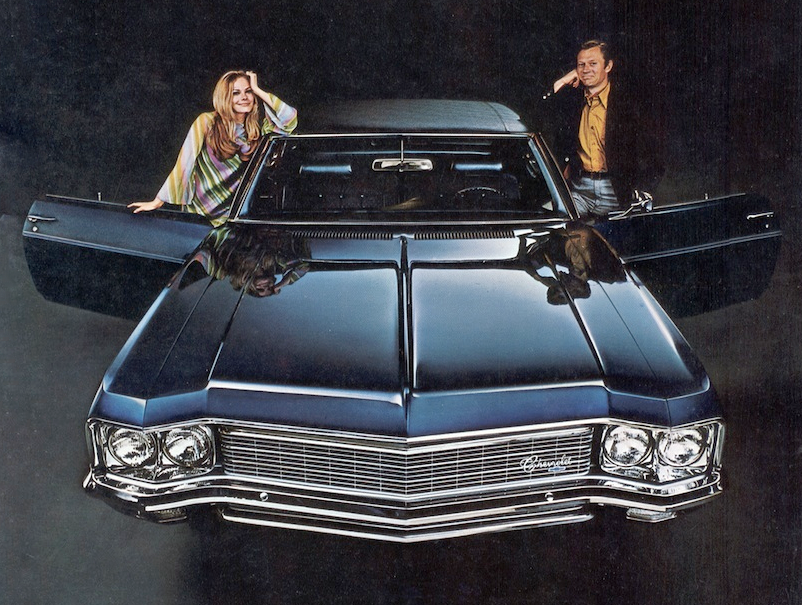 Base Price Range: $3474-$3527
"Offering long list of standard features, plus many options, Chevrolet Caprice should be sales leader in its class. New fiberglass-belted tires with larger tread area, lower profile for longer tread life, improved roadability, better stopping. Comes standard with power disc brakes and Full Coil Suspension."
Ford Galaxie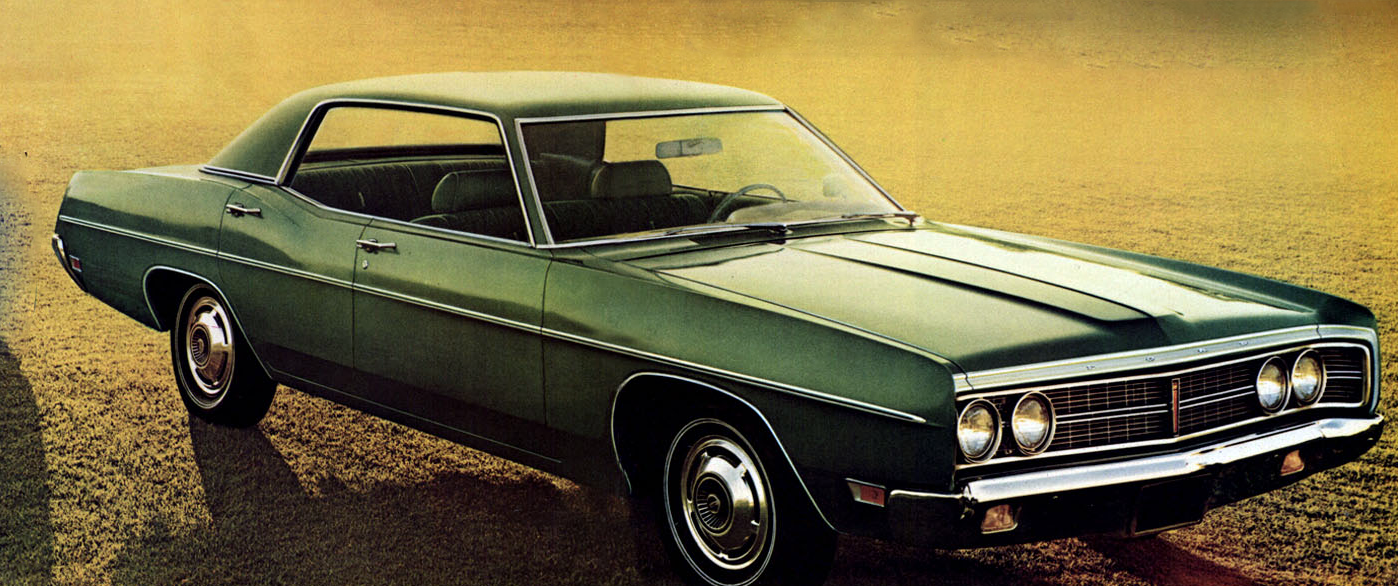 Base Price Range: $3026-$3600
"Ford's famous "quietness" has been extended to the Galaxie 500 series for 1970, and this quiet ride is more fact than fiction. A manual-reclining front passenger seat is newly offered on all two-door models from Galaxie 500 up. Inside, Ford's popular Flight Cockpit."
Medium Standards
Chrysler Newport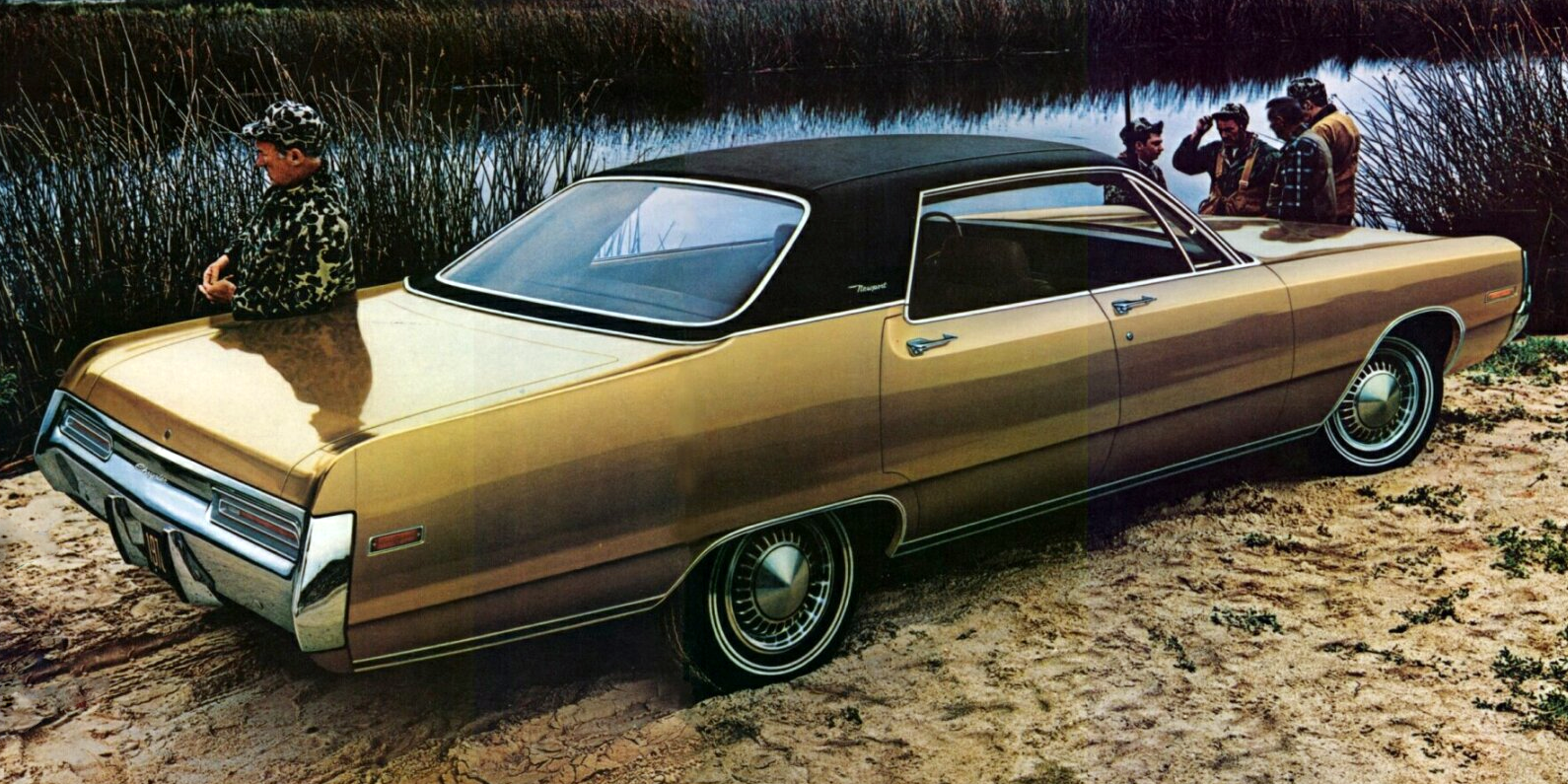 Base Price Range: $3589-$3861
"Engineering improvements in the 1970 Newport significantly reduce road noise and vibration. Little changed in design over '69 model, Newport Custom, especially with improvements, still rates high. Comes with 124-in wheelbase and Chrysler characteristics of comfort, performance."
Oldsmobile Delta 88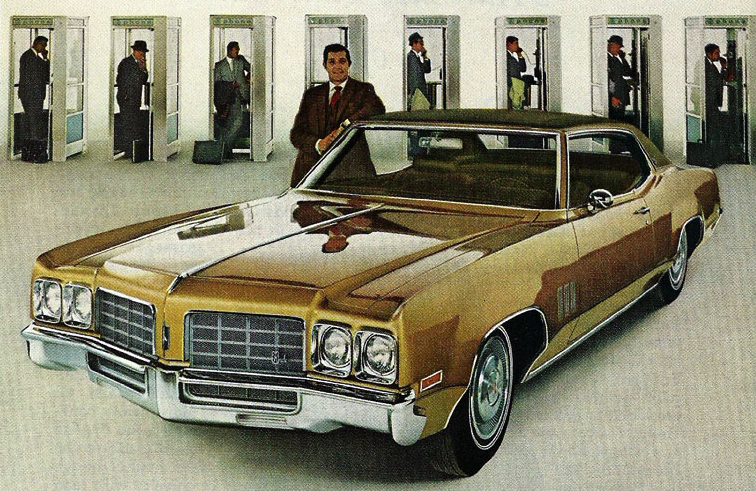 Base Price Range: $3395-$3964
"Luxury, as it should be in any $4000 automobile, is carried over year after year in the Oldsmobile lineup. For 1970, styling in the Oldsmobile (and in others in its class) is only warmed over, since the emphasis is on engineering changes."
The 5 Best-Looking Cars of 1970
Luxury Standards
Pontiac Bonneville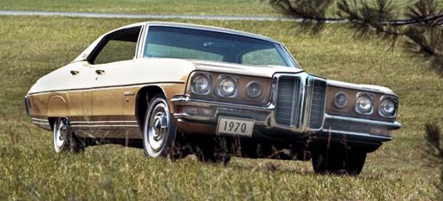 Base Price Range: $3832-$4004
"Pontiac has indeed put out a good product during the '60s–and the '70s will see a continuation of that trend…. Pontiac has continued to provide the performance necessary to satisfy youth; and the luxury, quality, size, and money value to satisfy the "Establishment.""
Mercury Marquis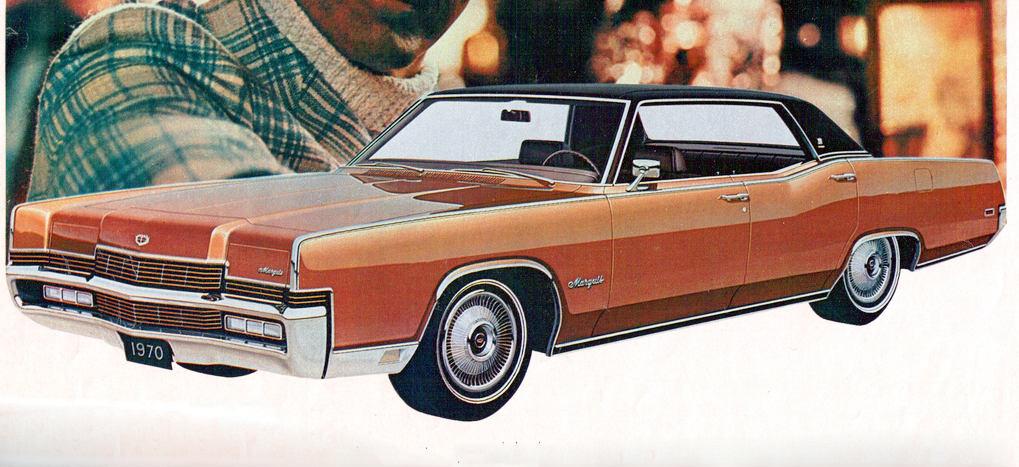 Base Price Range: $4052-$4500
"Not too many years ago, many car buyers rated the Mercury as little more than a stretched-out Ford. Not any more. Today, the Mercury line has a big car quality all its own. Completely redesigned last year, the Mercury Marquis has gained a new grille for 1970 and continues to look, for all the world, like a not-too-smaller son-of-Lincoln Continental."
Prestige Models
Chrysler Imperial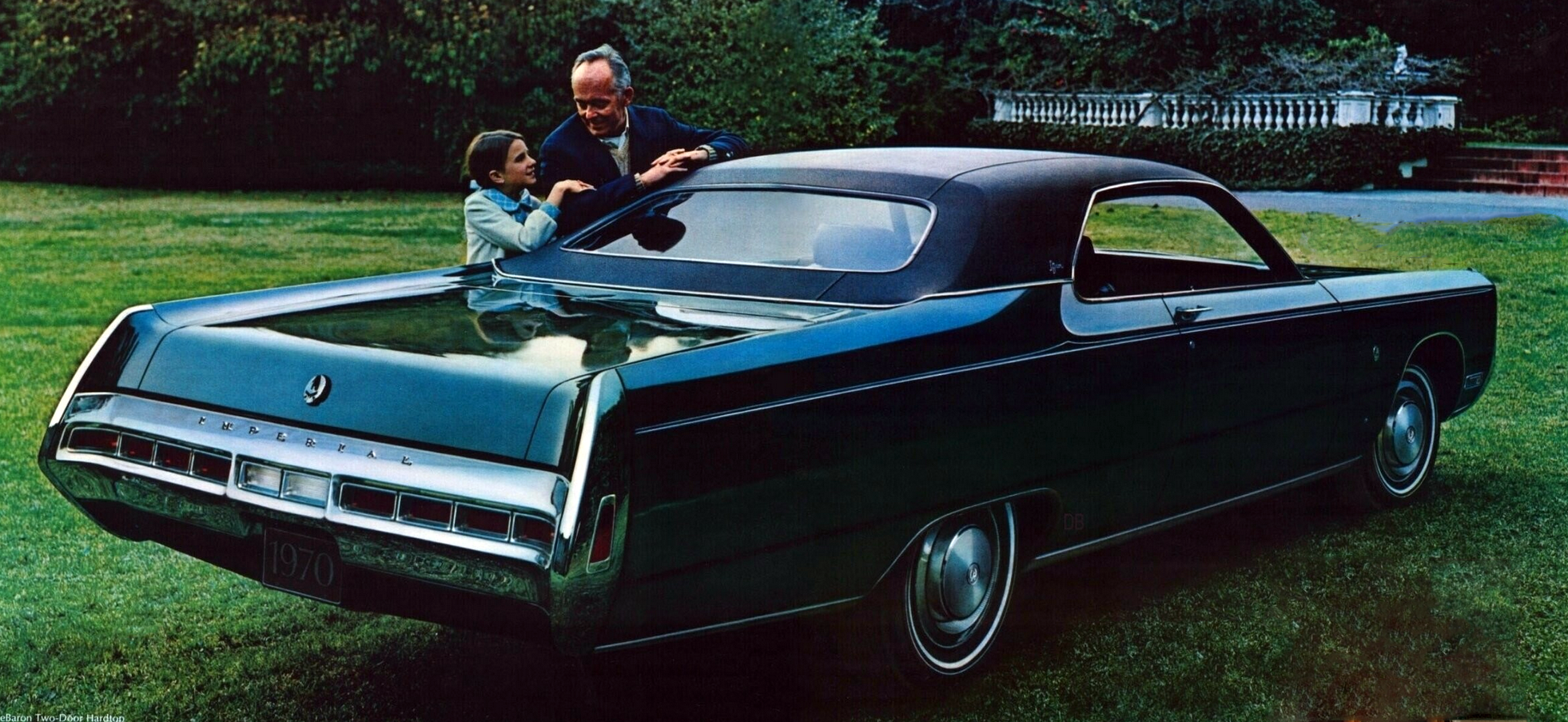 Base Price Range: $5779-$6328
"The Imperial interior appointments are new and luxurious. A top-rated automobile powered by a 440-cu. in. 4-barrel engine."
Lincoln Continental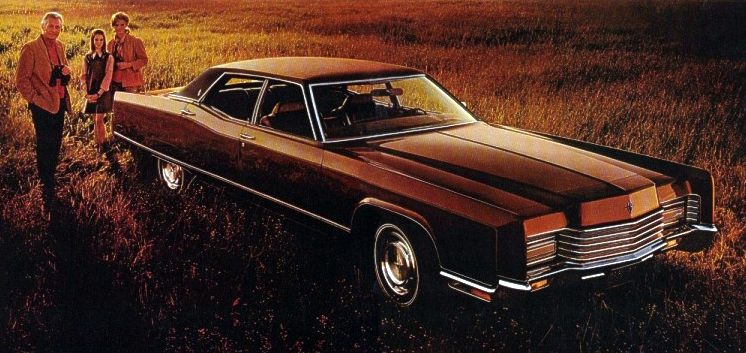 Base Price Range: $5976-$6211
"Completely redesigned for the first time in nearly a decade, Continental has increased wheelbase of 127 inches, resulting in greater interior roominess."
Personal Models
Chevrolet Monte Carlo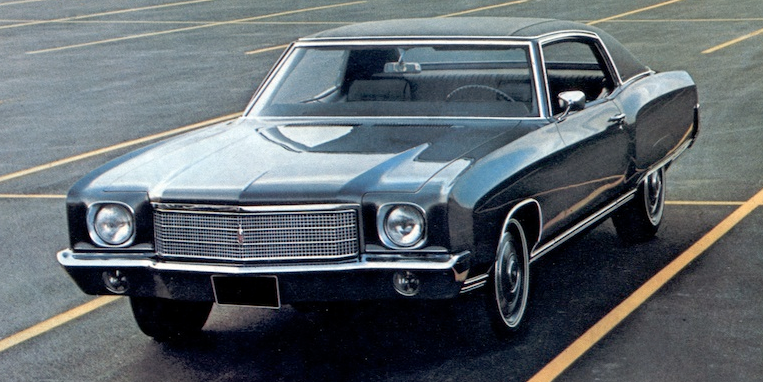 Base Price Range: $3123-$3543
"Brand-new for '70, the Monte Carlo is nonetheless a sound machine, constructed of proven components for body, engine, transmission, and suspension parts. Comes with much lower price tag than other Personal cars, but is comparable for stylish appearance, performance, ride, handling."
Lincoln Continental Mark III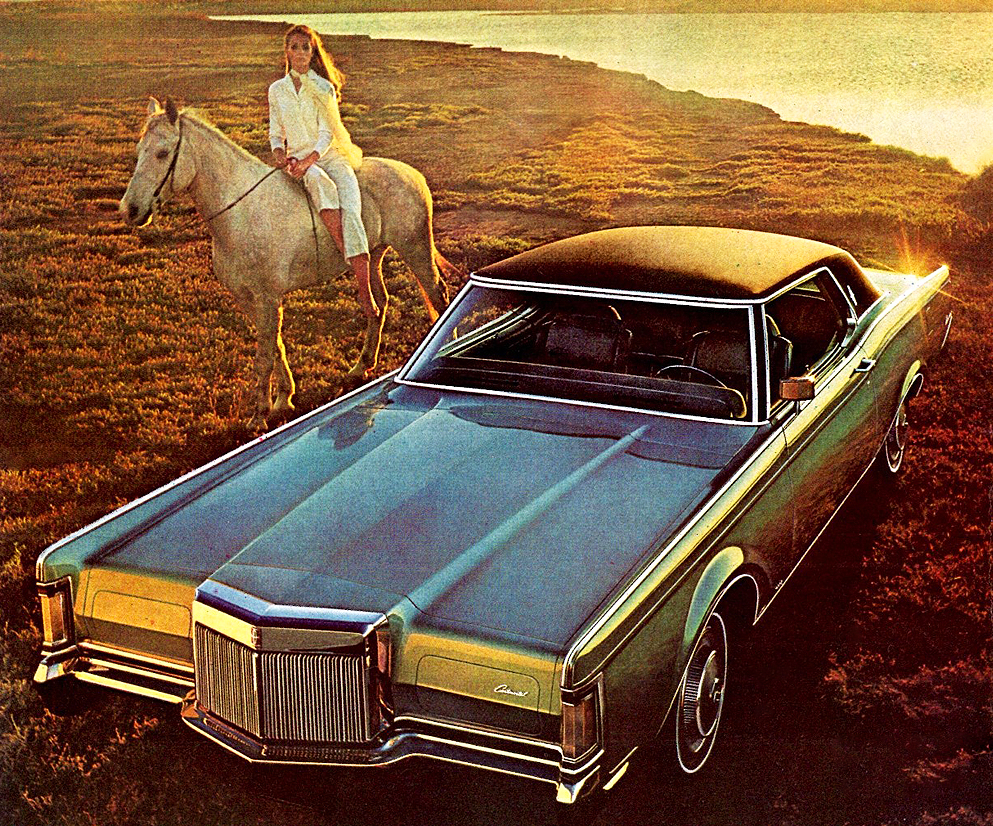 Base Price: $7281
"Maintaining classic elegance, Continental Mark III is the finest Personal Luxury car."
Pontiac Grand Prix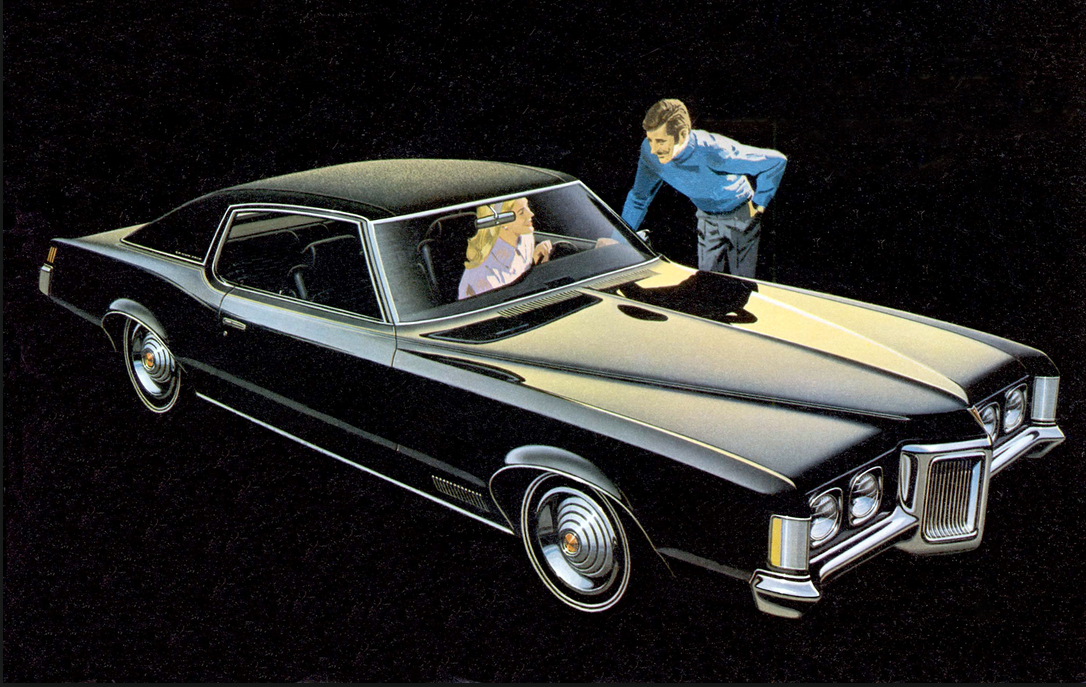 Base Price: $3984
"As pioneer model in Personal Luxury class, it rates high for desirability. Road tests revealed car has no wind noise while driving, plus muted engine noise."
Station Wagons
Ford Falcon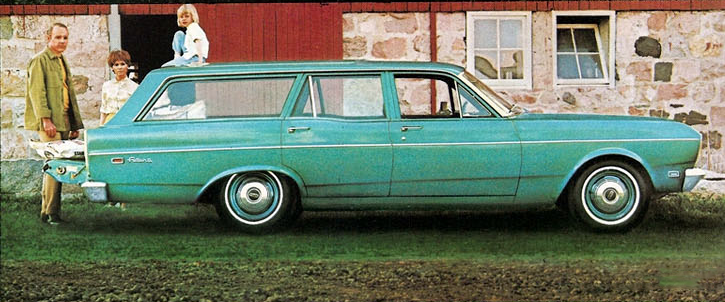 Base Price Range: $2767-$2878
"Lowest priced (and smallest) of all the American-made station wagons currently being built, the Ford Falcon Futura is more than adequate for everyday needs of average families. The 113-inch wheelbase makes for easy handling. The car is nimble, the car is quick."
Ford LTD Country Squire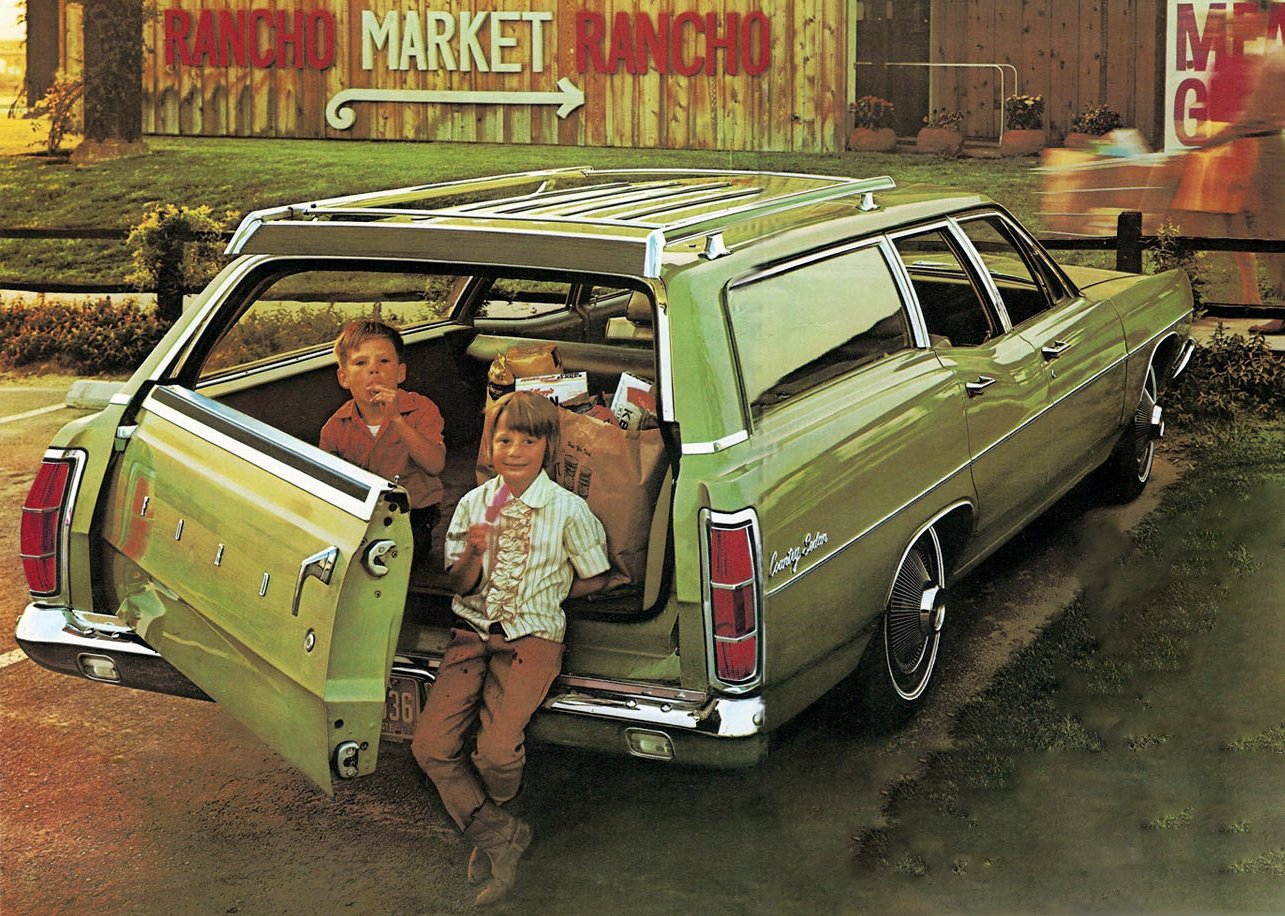 Base Price Range: $3488-$3909
"In the total 12-model line-up for 1970, the Country Squire continues to be the best-selling station wagon in the U.S., and was so successful last year that it has remained basically unchanged."
Pontiac Executive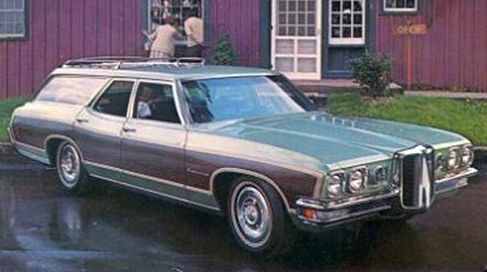 Base Price Range: $4015-$4160
"The bigger Pontiacs have enough room between the wheelwells so that 4×8 sheets of plywood can be carried flat on the floor."
Foreign Matter: Pricing the Imports of 1973