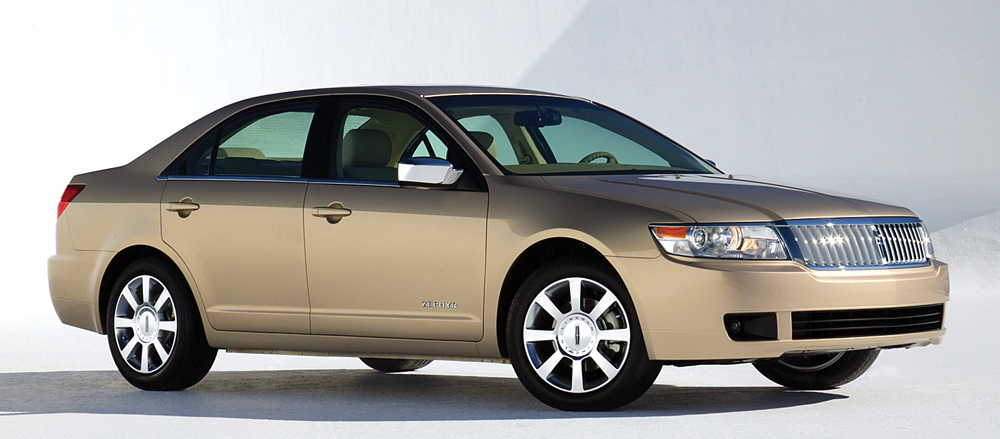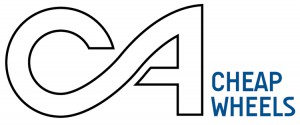 by Don Sikora II
Note: The following story was excerpted from the June 2016 issue of Collectible Automobile magazine.
The first Lincoln to bear the name Zephyr arrived for 1936. It was a medium-price car with unit-body construction and a "flathead" V-12 engine. Zephyr soon accounted for 80 percent of the luxury brand's sales, and by 1940 became the basis for the stunning Continental. Somewhat surprisingly, the Zephyr name didn't return after World War II.
The next Zephyr was a Mercury version of the 1978 Ford Fairmont. Upgrades were modest, but the boxy Mercury carried on through 1983. Then the name was dormant until it resurfaced on the 2006 Lincoln Zephyr. Like the original 70 years before, the 2006 Zephyr was Lincoln's lowest-priced offering. But like its Seventies Mercury namesake, the '06 car was heavily based on a mass-market Ford sedan. Perhaps predictably, the results were mixed. No matter: The qualities we look for in a Cheap Wheels pick aren't necessarily the ones that mattered to buyers when the car was new.
The 2006 Lincoln Zephyr was a better-trimmed and modestly restyled version of Ford's well-received Fusion sedan and Mercury's Milan. All were based on a front-drive platform derived from then-affiliate Mazda's midsize 6 sedan.
Stylists added Lincoln's then-signature vertically ribbed grille and model-specific headlight and taillight treatments to the Fusion's basic body. Inside, Zephyr had a dual-cowl dashboard inspired by that of the classic Sixties Continentals. The changes helped create visual distinction from the Lincoln's siblings, but probably not as much as there should have been.
Lincoln sold the 2006 Zephyr in one trim level and the only powertrain was Ford's 221-hp 3.0-liter "Duratec" V-6 engine mated to a six-speed automatic transmission. (The same setup was available in the Fusion and Milan.) The car rode a 107.4-inch wheelbase and was 190.5 inches long. Curb weight was 3406 pounds, only 57 pounds more than the original '36 Zephyr sedan.
Standard equipment included obligatory luxury features like power windows, locks, and mirrors; antilock four-wheel disc brakes; dual-zone automatic climate control; leather upholstery; wood interior trim; and 17-inch alloy wheels. The small roster of options included a sunroof, heated-and-cooled front seats, navigation, and upgraded THX audio.
Car and Driver reviewed the Zephyr for its April 2006 issue. It liked the quality of the interior materials and the tasteful colors, but scribe Tony Swan was otherwise not impressed. He noted the car "could just as easily have been conceived by Chrysler product planners of the K-Car era," and that it was "as stimulating to drive as a nice sofa." C/D and Automobile both mentioned that the car seemed more aimed at older buyers than the younger crowd Lincoln claimed it was targeting. 
Consumer Guide® thought the car was most squarely aimed at the Lexus ES 330 and liked Zephyr's smooth, composed ride and relatively roomy interior. However, CG editors were surprised that the car lacked an antiskid system, and said overall refinement fell short of the Lexus. 
Zephyr prices started at $28,995. For comparison, a top-line V-6-powered Fusion SEL started at $21,710 and a Milan Premiere V-6 priced from $22,845. As it turned out, the Zephyr was only available as a 2006 model. When the 2007 model year rolled around, Zephyr was renamed MKZ to follow Lincoln's new three-letter naming convention.
Pros:
• All Zephyrs were well equipped. 
• Smooth ride and relaxed nature.
• Shared FoMoCo mechanicals should make a Zephyr cheaper to keep than some luxury-class rivals.
Cons: 
• More Mercury Zephyr than modern-day Lincoln.
• Comfort-oriented Zephyr not as refined as a Lexus ES, nor as sporty or distinctively styled as a Cadillac CTS or Infiniti G35.
• The nearly identical 2007-12 Lincoln MKZ is arguably more desirable thanks to a stronger base engine, available all-wheel drive, and a thrifty gas/electric Hybrid version.
Final Drive:
To be frank, the 2006 Lincoln Zephyr was clearly a mass-market car with a healthy dose of frosting added in an attempt to make it palatable to the luxury market. These days, prices are surprisingly similar to those of a mechanically identical Ford Fusion, so the Lincoln's smidgen of cachet and higher level of equipment are welcome additions to this set of cheap wheels.
Review Flashback: 1985 Lincoln Mark VII Turbodiesel