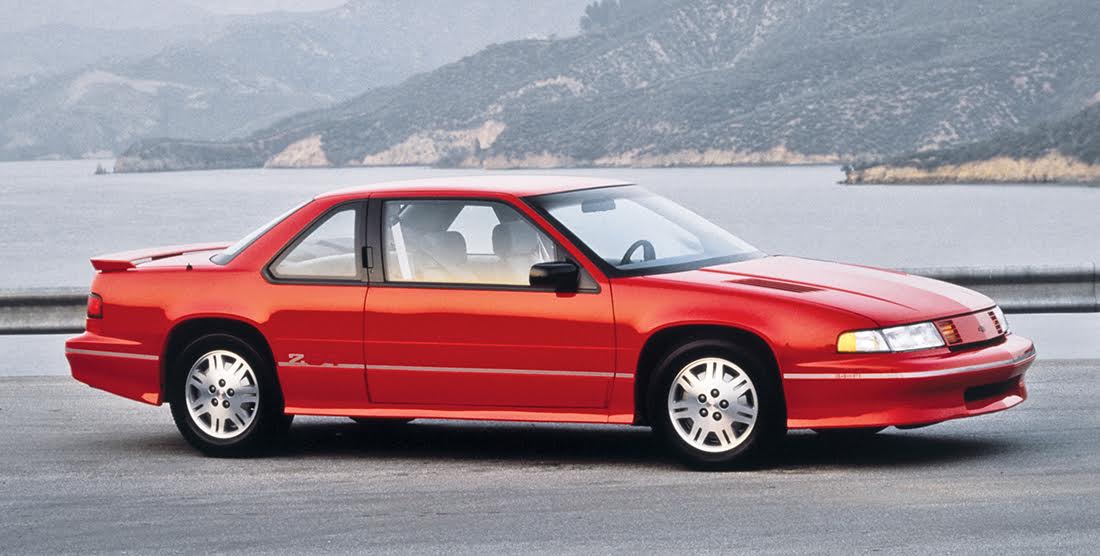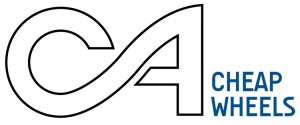 by Don Sikora II
Note: The following story was excerpted from the December 2019 issue of Collectible Automobile magazine.
Chevrolet performance models are often named after their esoteric option codes that start with the letter Z. We'd guess that most everyone reading this will immediately know what Z28 or Z06 means in the context of the Camaro and Corvette. A smaller group may remember the Cavalier Z24, and somebody must recall the Beretta Z26. For this installment of Cheap Wheels we've tapped into another of Chevy's lower-profile "Z" machines, the 1991-1994 Lumina Z34.
More from Collectible Automobile Magazine
Chevrolet Lumina Z34
The midsize Lumina joined the Chevy family for 1990. Most were workaday four-door sedans that replaced the Celebrity. There also was the Lumina APV minivan—but that's a story for another day. Finally, the Lumina coupe replaced the two-door Celebrity and the rear-wheel-drive Monte Carlo, both of which faded away after 1988. The more muscular Z34 coupe was added for 1991.
Like other 2-door Luminas, the Z34 rode on the front-drive GM10 chassis that made its debut under the 1988 Pontiac Grand Prix, Oldsmobile Cutlass Supreme, and Buick Regal. It featured four-wheel independent suspension and disc brakes all around. Z34 ran a 107.5-inch wheelbase and was 199.3 inches long. 
Basic Lumina styling was pretty pedestrian, but the Z34 wore an effective sporty makeover. Outside there were fresh front and rear bumpers, "ground-effects" lower-body add-ons, a rear spoiler, blanked-out body-color grille insert with louvered fog lamps, and a louvered hood. Alloy wheels, P225/60R16 Goodyear Eagle GT+4 rubber, specific suspension tuning, and stabilizer bars were part of the deal too. 
Inside, Z34 received specific instrumentation with tachometer, oil-pressure, and coolant-temperature gauges. There were also sport bucket seats and a console with floor shift.
1993 Twin Dual Cam GT: The Last Manual-Transmission Pontiac Grand Prix
Under the hood was a new "Twin Dual Cam" 3.4-liter V-6 engine, also available in the Grand Prix and Cutlass Supreme. The naturally aspirated dohc 24-valve V-6 was good for 210 horsepower with the five-speed manual transmission. Choosing the optional four-speed automatic meant settling for 200 ponies. Regardless of transmission, the 3.4-liter mill delivered 215 pound-feet of torque. Consumer Guide® liked the "outstanding acceleration," but noted most of the power was only available high in the rev range (peak horsepower arrived at 5200 rpm).
For its March 1991 issue, Car and Driver pitted a preproduction five-speed Lumina Z34 against a Dodge Spirit R/T and a Ford Taurus SHO. Cutting to the chase, the SHO finished first in C/D's estimation, with the Z34 only two points behind in second. The Chevy's highlights included its styling and predictable handling. Final pricing wasn't available when Car and Driver put together its report, but now we know a '91 Z34 started at $17,275, substantially less than Taurus at $22,071. C/D's Z34 bottom line: "Value-packed. Lacks polish but nails the essentials."
Standard antilock brakes were added for 1992, and Lumina Z34 remained available through 1994, by which time the starting tab grew to $19,310. A redesigned Lumina sedan arrived for 1995, but the two-door Lumina was replaced by a reincarnated Monte Carlo.
Future Collectibles: 2006-2009 Chevrolet Impala SS
Pros:
Z34's styling makeover added a racier edge to the Lumina coupe's arguably vanilla basic shape.

We'd pick this Lumina over the later and less-distinctive Monte Carlo Z34.
Cons:
The Twin Dual Cam V-6 had to be worked hard for best performance.

Z34's fit and finish disappointed some new-car reviewers.
Final Drive:
Chevy history is full of memorable nameplates and desirable performance cars. It's probably fair to say any Lumina is nowhere near the top of either of those lists, but more than a quarter century later the Z34 is more interesting and a better budget-performance Chevy than many cheap-wheelers might first think.
Click below for enlarged images
Listen to the very entertaining Consumer Guide Car Stuff Podcast
2020 BMW M8 Competition Convertible Gallery
Chevrolet Lumina Z34
Chevrolet Lumina Z34