Chicago's Michigan Avenue has long been one of the most important streets in the city. In addition to being a major north-south thoroughfare, Michigan Avenue is home to landmarks such as the John Hancock Center skyscraper, the Chicago Water Tower, the Art Institute of Chicago, and Millennium Park, as well as the famous Magnificent Mile shopping district.
Though the Northern portion of Michigan Avenue is the area most frequented by tourists, there is another section of the street that is also rich with history. South Michigan Avenue was once the home to more than 100 auto dealers. Since it was situated close to Chicago's central business district (commonly known as the Loop) and the affluent Prairie Avenue neighborhood, South Michigan Avenue was well placed to attract early motorcar buyers. Soon after the turn of the century, the area became known as Motor Row. Ford built a dealership at 1444 S. Michigan Ave. in 1905, and the original building still stands today. In fact, many of the early buildings have survived, giving Chicago one of largest and most intact historic automotive-business districts in the country. In 2000, the City of Chicago established a Motor Row Landmark District that includes more than 50 buildings related to the auto trade. The largest concentration of historic auto buildings is between Cermak Road and the Stevenson Expressway. Fittingly, this area happens to be only a few blocks from McCormick Place—long-time home to the Chicago Auto Show. Here are just a few of the historic buildings on Motor Row.
Ghosts of the Past: Remembering Six Flags Autoworld
1444 S. Michigan Avenue: Ford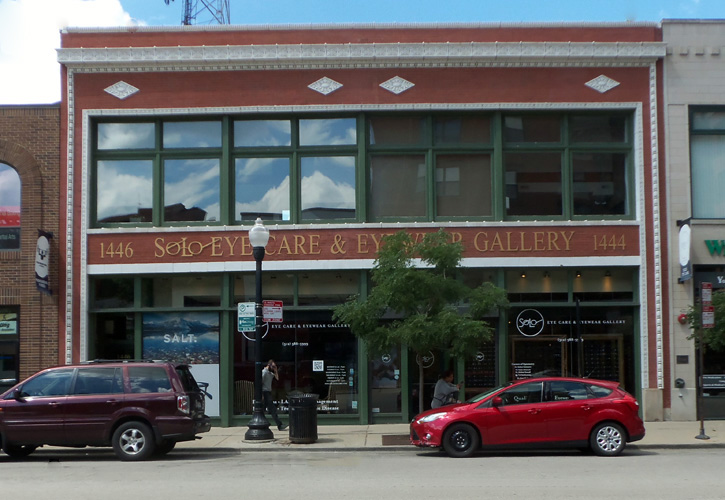 The Ford Motor Company was only in its third year of existence when it opened its Chicago dealership in 1905. Automobile advertising of the time frequently listed a firm's major dealers, and that list was often restricted to New York and Chicago. So, it was natural that Ford's first dealership outside Detroit would be on Chicago's Motor Row. By 1907, Ford would be the biggest automaker in America, and in 1909 Ford's original Chicago dealership moved to a larger location.
1454 S. Michigan Avenue: Buick

Buick and Ford were both founded in 1903, and during the years 1907-'10 Buick was the number two automaker in America—or occasionally number one, by some tallies. It was only natural that Buick would want to be located close to Ford, and the company built this dealership in 1907.
2120 S. Michigan Avenue: McNaull Tire Company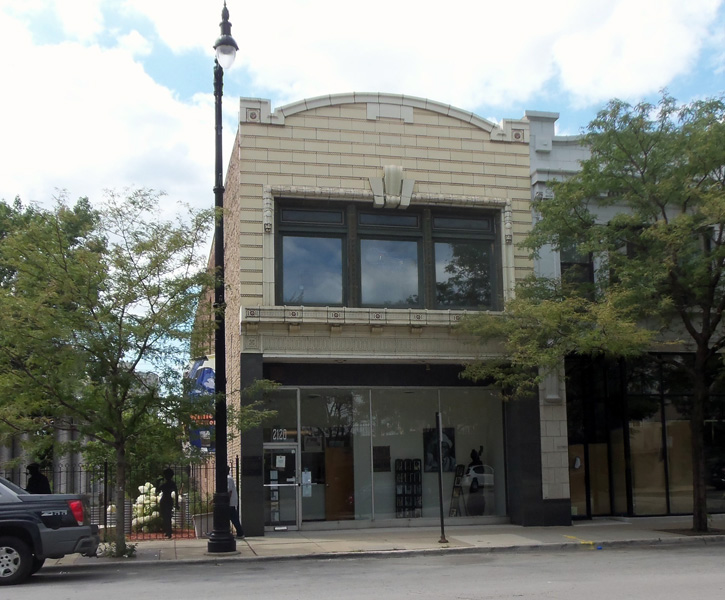 Auto dealers weren't the only tenants of Motor Row. Tire dealers, mechanic schools, and other auto-related business were also found on South Michigan Avenue. Motor Row began to decline after World War II, and the car business was dispersed across the city and suburbs. Other businesses moved in to fill the vacated spaces; this building was the Chess Records office and recording studio from approximately 1956 to 1967. The legendary blues and early rock 'n roll artists who laid down tracks here include Chuck Berry, Willie Dixon, Bo Diddley, and Sonny Boy Williamson II. The Rolling Stones recorded their instrumental number "2120 South Michigan Avenue" here in 1964. Today, the former tire dealership houses Willie Dixon's Blues Heaven Foundation and is open to the public.
2000 S. Michigan Ave: Locomobile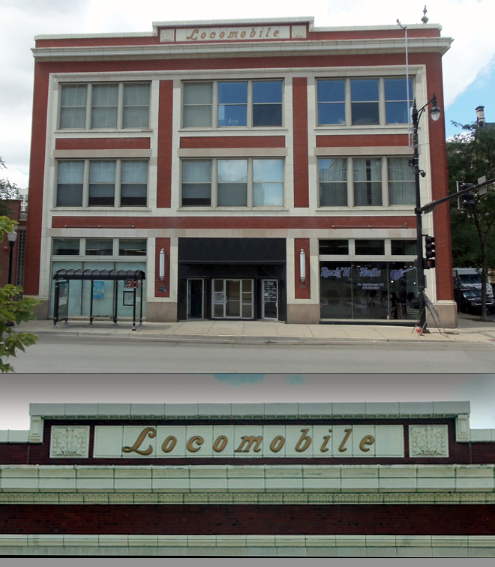 The first Locomobiles were steam cars—the brand name is a play on the word locomotive. Locomobile soon switched to gas engines, however, and a Locomobile race car was the first American car to win a major international road race with its victory at the 1908 Vanderbilt Cup. This dealership was built one year later, in 1909. Locomobile was one of America's most prestigious luxury cars during the World War I era.
Photo Feature: 1927 Velie Model 50 Roadster
2222 S. Michigan Avenue: Hudson

Auto dealership architecture was getting more elaborate in the Twenties, and Hudson Motor Car Company sales were growing—thanks mostly to its lower-priced Essex line. In 1922, Hudson built this Spanish-inspired white terracotta palace and Essex introduced the Coach, a reasonably priced closed car that accelerated the switch from open cars to weathertight sedans. In 1925, Hudson/Essex was America's number-three automaker.
2232 S. Michigan Avenue: Marmon

The same architect, Alfred Alschuler, designed South Michigan Avenue's Marmon and Hudson dealerships—both of which opened in 1922. Marmon was an Indianapolis-built make that won the first Indy 500. By the late Teens, Marmon was producing a car that combined sport and luxury; the company's customers included race-car drivers and captains of industry. Famous novelist F. Scott Fitzgerald chronicled the Jazz Age and drove a Marmon. The Marmon company went out in blaze of glory, building a V-16 car in the Depression.
2229 S. Michigan Avenue: Haynes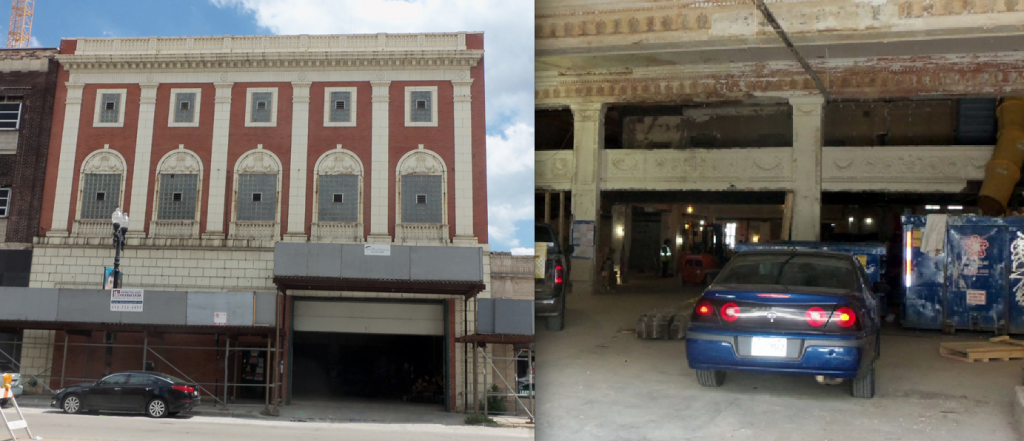 Elwood Haynes and the Apperson brothers built one of the first American cars in 1894. Haynes and the Appersons eventually parted ways, and Haynes built an upper-medium-priced car until 1925. As Haynes was declining, Lincoln was on the rise, thanks to funding from Ford Motor Company and the able leadership of Edsel Ford. At some point Lincoln replaced Haynes in this building. Today, Motor Row is in a fast growing area of Chicago, and some of its historic buildings have been replaced by high rises. Fortunately, many of the older structures, including this one, are being restored to their former splendor.
2400 S. Michigan Avenue: Illinois Automobile Club

The last auto-related building constructed on Motor Row was the Illinois Automobile Club of 1936. The club contained a gym, swimming pool, and meeting rooms. The building later housed The Chicago Defender, a leading African-American newspaper that was (and still is) influential in the fight for civil rights. Recently renovated, the building is now home to Revel Motor Row, an upscale rental-venue space for meetings and special events.
2401 S. Michigan Ave: Locomobile

South Michigan Avenue's Fiat and Alfa Romeo store was originally built as a Locomobile dealership in 1925. The Locomobile company floundered after World War I, but enjoyed a fresh infusion of cash from General Motors' founder, William Durant, in 1922. Durant had been ousted from GM and was trying to build a new automotive empire, with Locomobile as its luxury brand. After a brief revival, Locomobile went into a decline from which it would not recover, with production ending in 1929. As Locomobile was failing, the Auburn Automobile Company was rising, and at some point took over the building. Auburn was a medium-priced car brand that boasted luxury-car looks and performance; the company also built the front-drive Cord luxury car. Auburn ceased production in 1936 and Cord ended in '37. Both cars are recognized as classics by the Classic Car Club of America, with Auburn the least expensive car to obtain classic status.
A special thanks to those who helped with this article:
Bob Joynt is a docent with the Chicago Architecture Foundation, an organization that provides architecture tours of the city, along with other activities that encourage appreciation of Chicago architecture.
David Kerr wrote his masters thesis on Motor Row, and that thesis was used extensively in the Motor Row District Landmark Designation Report for the City of Chicago. That report supplied invaluable information for this article.
Chicago's Historic Motor Row