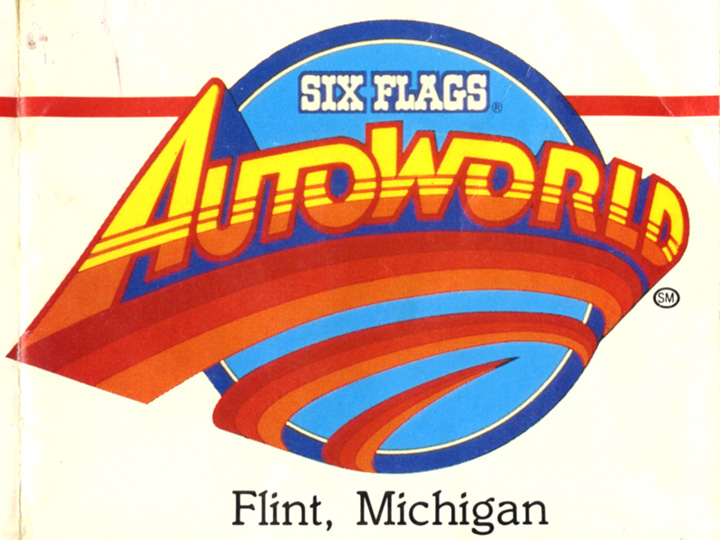 The year 1984 wasn't a good one for domestic automakers. That was the year that General Motors stripped Buick, Oldsmobile, and Cadillac of stand-alone status, lumping them together into a single, seemingly characterless marketing arm of the maker.
That same year, the federal government raised the cap on Japanese-made vehicle imports (remember that?) from 1.7 to 1.9 million units.
Additionally, while Big Three makers were using incentives to keeping shoppers interested in their vehicles, Honda dealers were famously charging over invoice for the insanely popular Accord.
That year, perhaps to distract folks from the industry's woes (or maybe they were just oblivious to them), the good people at Six Flags Entertainment Corp. decided to remind America of its love affair with the automobile by opening the aptly named Autoworld.
Located in the epicenter of the domestic auto industry, Flint, Michigan, Autoworld was a completely enclosed theme-park wonderland of rides and displays, all of which paid homage to the automobile. Featured in Michael Moore's Roger & Me, the park's success was likely compromised by regional unemployment, which was running over 20 percent at the time.
Opened in July, Autoworld closed for good before the end of the year. Among the many questions related to the park's business model was this: Why were all the employees dressed like Mary Poppins extras?
Six Flags Autoworld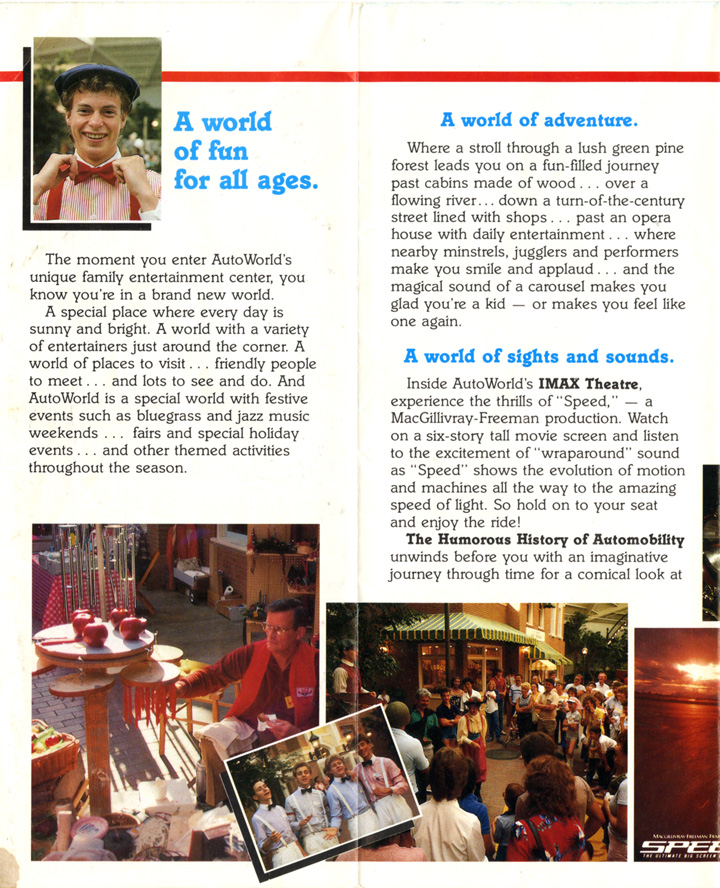 Over-Hyped: Three Automotive Icons I'm Sick Of
Six Flags Autoworld
Learning to Drive Stick: A Sordid Tale of Intrigue, Deception, and Personal Triumph
Meet Doc, and His Million-Mile Civic
Coronavirus Word Search: Engine Parts
The X-Pile: Mystery Scenes from the Service Station
5 Reasons Why You Still Need to Learn to Drive Stick
Fifteen Shades of Gray: How an Industry Brands Dull
Tesla Design Math: Delorean Plus Ark II Equals Cybertruck