Note: This report supplements Consumer Guide Automotive's full report on the 2012 Volkswagen Beetle, a sporty/performance car that starts at $18,995.
Test Drive: 2018 Volkswagen Beetle Dune
Test car came equipped with: no options, but the test car's Launch Edition trim includes VW's 6-speed DSG automated-manual transmission, which adds $1,100 to the starting price of a regular 2.0T sedan. Like Honda, VW sells the Beetle with major factory-installed options priced as separate models.
Powertrain: 200-horsepower 2.0-liter turbocharged 4-cylinder engine, VW DSG 6-speed dual-clutch automated-manual transmission, front-wheel drive.
Acceleration: Car and Driver's similar DSG tester clocked 6.3 seconds 0-60 mph. Mine didn't feel as lively, due to a combination of turbo and transmission lag that results in fairly snoozy takeoffs even when you romp on the gas pedal. It's better, I found, to "brake-torque" beforehand—i.e., rev the engine a bit with the brakes applied. This gets the turbo working so it supplies power right away, though remembering to do this at every stoplight gets old in a hurry. By the way, the Launch Edition is named not for its standing-start prowess but as a special version to introduce (launch) the latest incarnation of the Beetle.
VW's DSG has a manual-shift mode. That's good, because the turbo/tranny lag often leaves the car starved for power in low-speed corners or when getting back on the gas after brief coasting in change-of-pace traffic. Two problems, I think: transmission ratios that don't feel in synch with the turbo-four's power delivery and mpg-oriented shift programming that whizzes up through the gears in even gentle acceleration. You can be in 6th by 30 mph, leaving the engine below the meatiest part of its power band, even though maximum torque is available from just 1700 rpm. With all this, best progress demands manual shifting. That's odd for an "automatic," but VW's DSG is really a manual with a computer-actuated clutch, and you have to treat it as a manual to get the best performance. Given that, steering-wheel paddles would be useful, but DSG-equipped Beetles don't have sufficient clearance behind the wheel for fitting them.
Memo to VW Engineering: find space for shift paddles and—more important—rethink the DSG shift strategy on Beetle 2.0Ts. After all, your GTI uses the same powertrain but has far better throttle response and a much friskier feel.
Fuel Economy: The tester returned 23.0 mpg in summertime Phoenix-area driving that was some 60 percent city/suburban work. That fits well with the EPA-estimated 22 mpg city, 30 highway, and 25 combined (the last disappointing, all considered).
The Good, the Bad and the Ugly: 3 Volkswagen-Beetle-Driving Eighties Movie Characters Sergio Leone Might Have Loved
Ride Quality: Gas-turbo Beetles have firmer springs and shock absorbers than other versions, plus a more-sophisticated multi-link rear suspension instead of a simple, cost-conscious twist-beam axle. The tester came on Continental ContiProContact all-season tires, size 235/40R19-92H. The 2.0Ts have standard 18-inch rolling stock, but the Sunroof/Sound/Navigation model offers the 19s along with bi-xenon headlamps in a Lamp and Wheel Package. In any case, this Launch Edition echoes main-report ride comments for the regular 2.0T. I was disappointed that the ride turns choppy/thumpy on rough pavement—I was hoping for more absorbency—but it won't rattle your fillings. Still, I'd stick with the 18s and the thicker-sidewall tires that go with them.
Steering/handling/braking: Less athletic than a GTI or Ford Focus, but nimble enough and pleasant to drive, with familiar, no-surprises front-drive moves. The electric-assist steering is nicely weighted and has good feedback on turn-in, but it feels a tad numb on-center. The brakes shine for strong stopping power and smooth, linear pedal action.
Quietness: I didn't notice the highway wind noise my colleagues report, but I deem tire thrum borderline excessive on any surface except for smooth asphalt—another reason to avoid the 19-inch rims. Engine noise never disappears completely, but it's a nice sound and appropriate for the most overtly sporting Beetle. Interestingly, when backing out of my garage, I heard a low-level whine from up front that sounded for all the world like a public emergency-warning siren.
Controls: I'm not bothered by the climate-control positioning, but these senior eyes would appreciate larger markings. Overall ergonomics are typical contemporary VW, but note that Beetles come with standard and premium trip-computer setups with slightly differing gauge-cluster readouts and steering-wheel buttons. I learned this from consulting the owner's manual (horrors!) after trying to change the ambient and coolant-temperature displays from Centigrade to Fahrenheit. It proved impossible, although maybe the dealer could reset them for you. A small personal gripe: the power-mirror switch mounts vertically on the door and thus requires an awkward wrist-twist to operate.
Details: Hmmm. My Launch Edition had a padded dashtop, as well as dash, steering-wheel, and door accents done in body color (Candy White, in this case). All very chic and rather like a Fiat 500. The tester also had cloth upholstery that looked and felt pleasant. Still, the main report is right to say that the cabin ambience here isn't rich. Indeed, it's borderline budget. The abundance of hard plastics doesn't help. Neither do somewhat flimsy-feeling steering-column stalks.
Room/comfort (front): The main report makes all the important points. I don't think rear-corners visibility is so bad, but the rear headrests do get in the way directly aft. The dash and windowsills are relatively high, so it's a good thing the driver's seat has plenty of elevation range. This 6-footer felt the need to crank up the seat a bit to feel more "in charge" at the wheel. Thankfully, you can do that and have ample headroom left over.
Room/comfort (rear): Here, too, the main report says what needs saying. I will add, however, that larger persons won't enjoy riding in back for long, and getting in or out of there is no fun either.
Cargo room: Behind-the-seats cargo space isn't vast, but what's there is quite useable, helped by a low load sill. The hatch lid seems rather large for this car and it could lift a bit higher, but it's easy to live with. Too bad the rear seatbacks just flop down and don't lay flat; most recent VWs have back-seat cushions that rotate forward so the folded backrests do lay flat. It's odd that this doesn't carry over to the new Bug. Interior storage is great, as my colleagues note. The upper dashboard glovebox is perfect for a phone or media player.
CP Says . . . The newest Beetle is like a New Beetle with most of the cuteness removed. It's definitely more adult in looks and feel, and it trumps the old model for usable rear-seat and cargo space, as well as structural solidity and mechanical refinement. It's also better to drive, abetted by a normalized dashboard that doesn't stretch to the horizon. But as the main report says, the redesigned Bug isn't as practical or accommodating as a comparable Golf or GTI, and even the top-line gas-turbo version lacks their spirited cornering response, yet there's no apparent payback in ride comfort. So, as before, the retro VW makes sense only if you love the styling, can accept the compromised interior package that goes with it, and are willing to pay for the privilege.
Test Drive: 2013 Volkswagen Beetle TDI Convertible
Written by: Chris Poole
on August 8, 2012.
on June 15, 2018.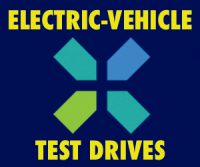 Auto Shows
Steve & Johnnie's Road Tests