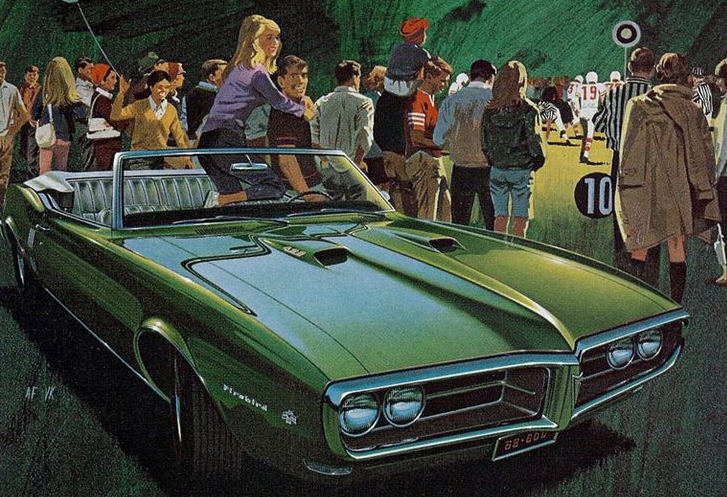 Born in 1883 as the Pittsburg Plate Glass Company, PPG began dabbling in paint almost from its birth. PPG was there from the start when automakers began producing vehicles in volume, providing both glass and paint to the burgeoning industry.
As a leading supplier of automotive paint, PPG has a good handle on what colors are most popular, and what colors are up and coming. Sadly, Americans—and, for the most part, Europeans and Asians—have fairly dull tastes when it comes to car colors.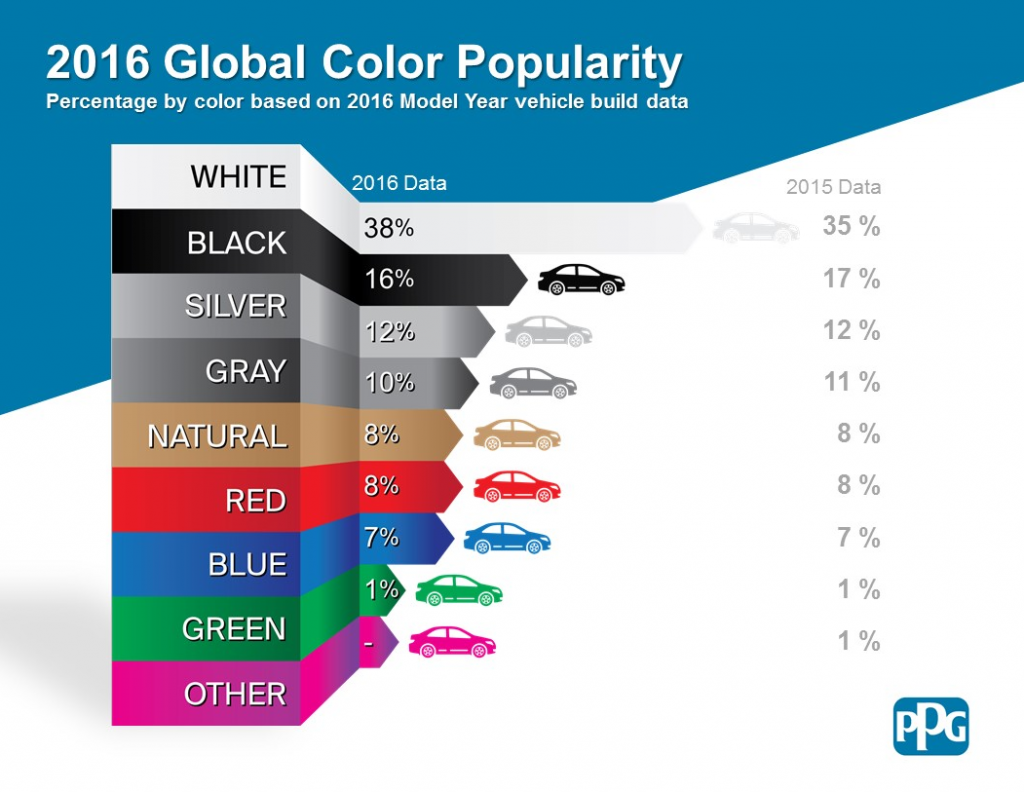 According to PPG, white and black were the two most popular American-market car colors of 2016, accounting for more than half of all vehicles sold.
Worse, the hyper-dull top-five colors of 2016—white, black, silver, gray, and "natural"—account for a staggering 84 percent of all 2016 cars and trucks.
And, apparently we buy so many silver and gray cars that PPG bothers to note the distinction between the two colors.
Sadly for color enthusiasts, Red and blue don't appear on the list until sixth and seventh place respectively, and combine for just fifteen percent of all 2016 new vehicles.
So, where's green, you might ask? Green comes in under blue, at just one percent of all vehicles.
As something of a green enthusiast, and to demonstrate just how cool cars can look in this wonderful shade of nature, I have collected ten classic car ads featuring vehicles painted in this leafy hue. Well, really nine car ads and one engine ad—but the engine ad is really cool.
Question: Have you ever owned a green car or truck? If so, please tell us about it. The place for comments is below the last ad.
Automotive Lemons! Ten Classic Car Ads Featuring Yellow Cars
Cyan Madness! Ten Classic Car Ads Featuring Blue Cars
Red Hot! Five Very Red Car Ads
1933 Essex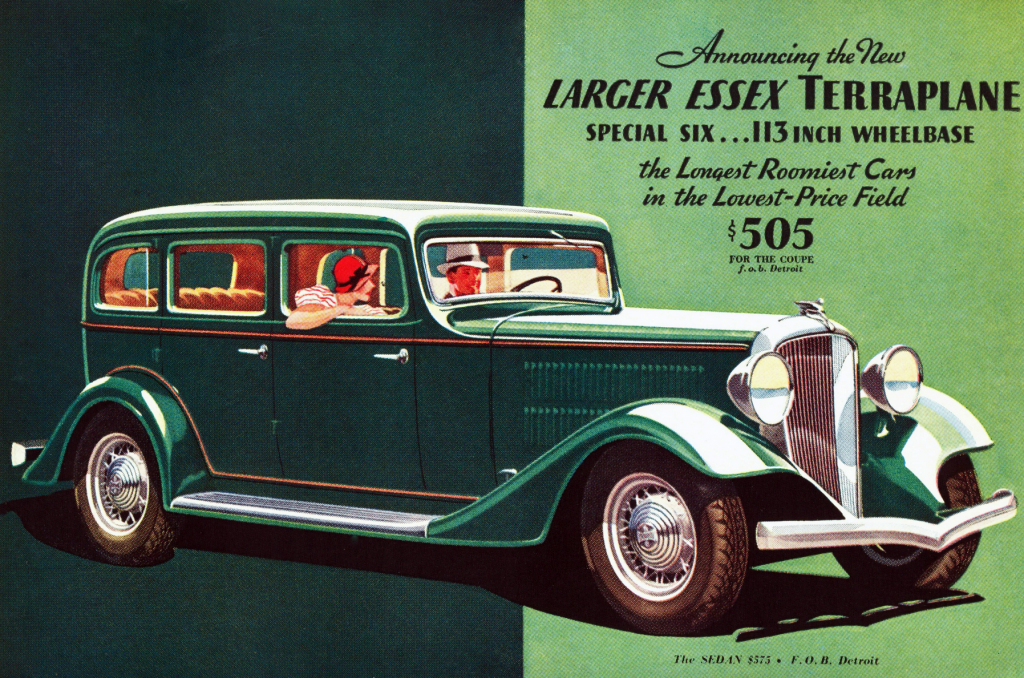 1938 Graham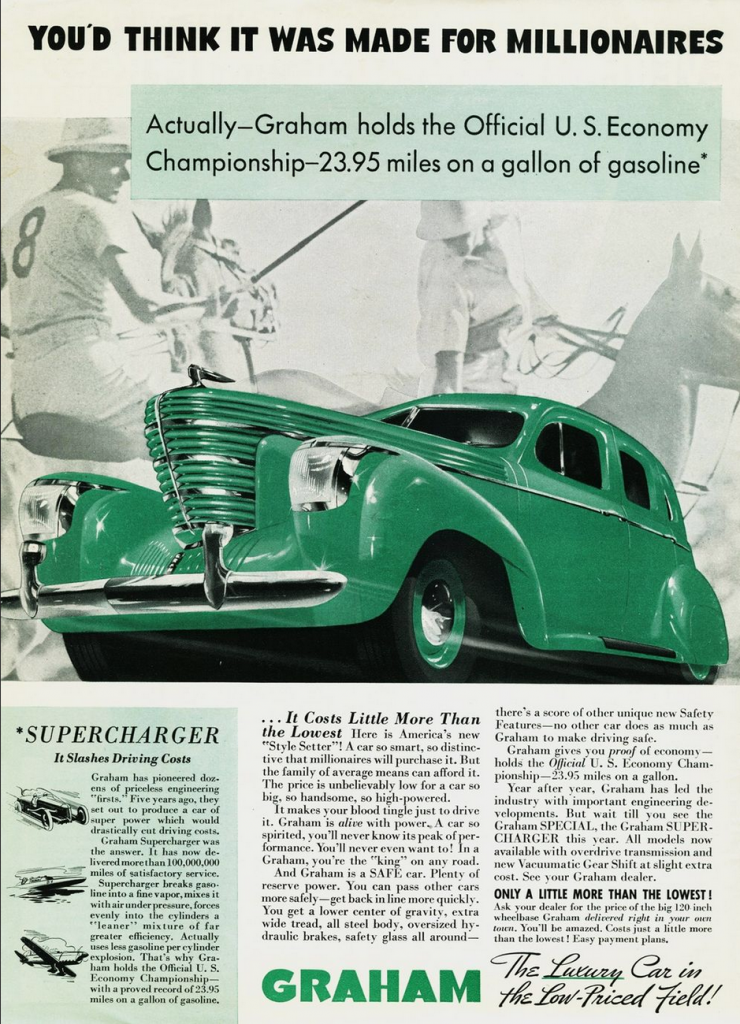 1946 Ford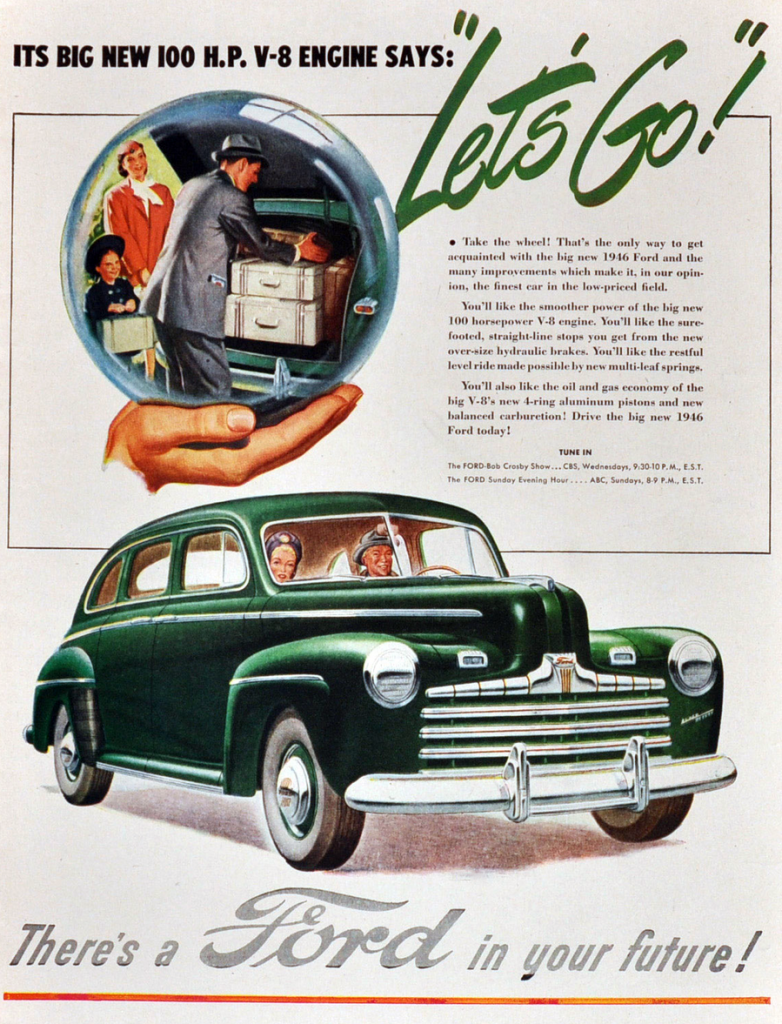 1949 Oldsmobile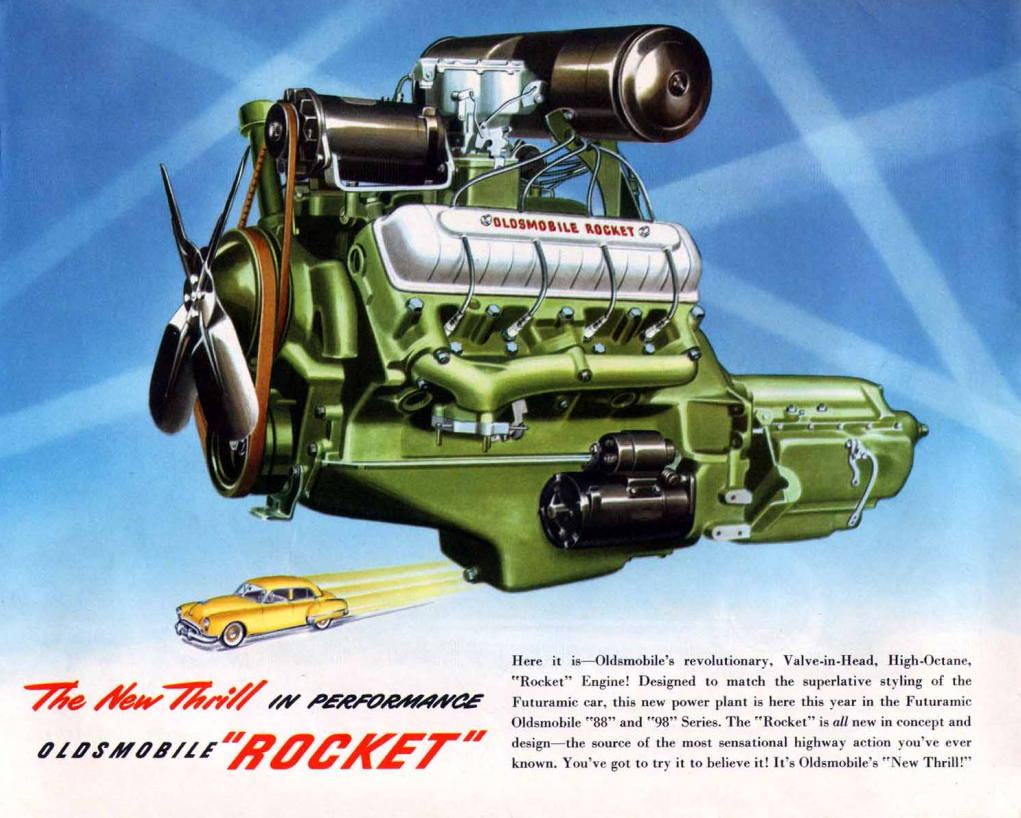 1950 Oldsmobile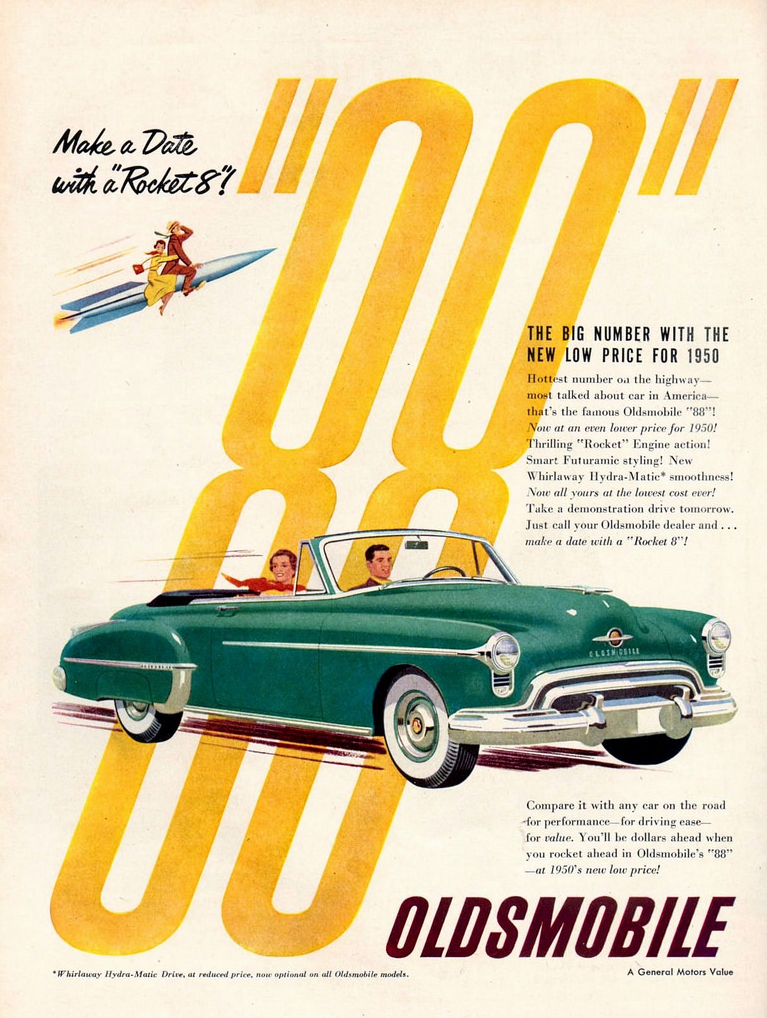 Local Color: Unusual Paint Hues at the 2017 Chicago Auto Show
1950 Willys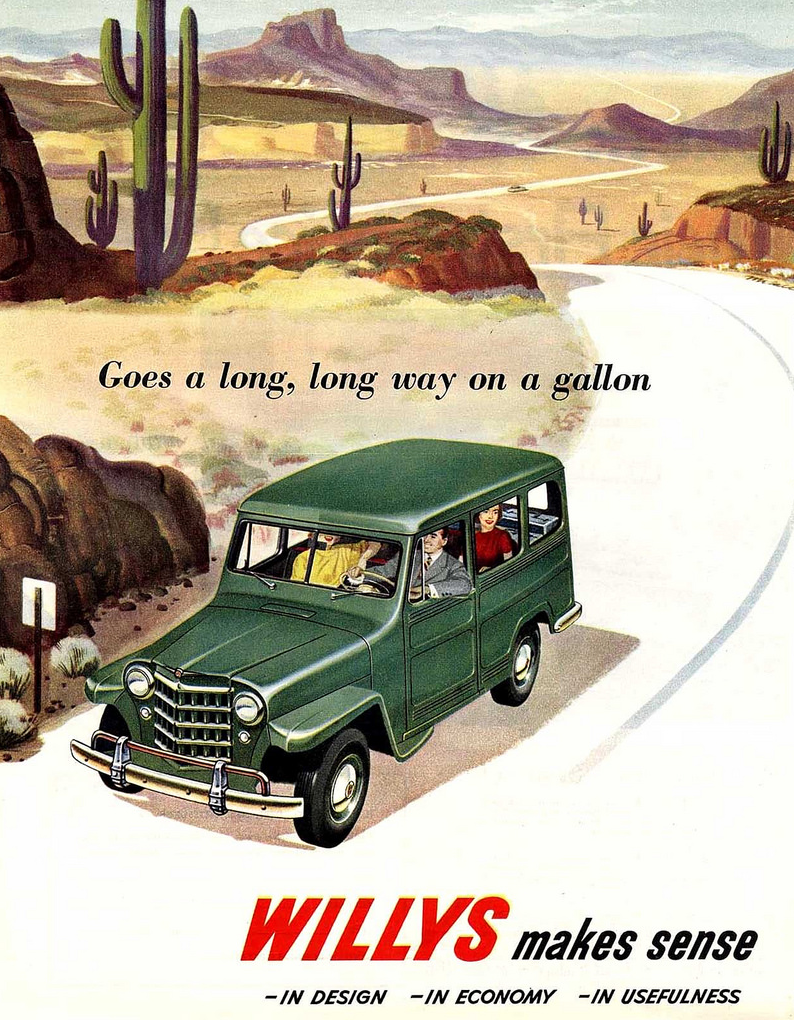 1951 Ford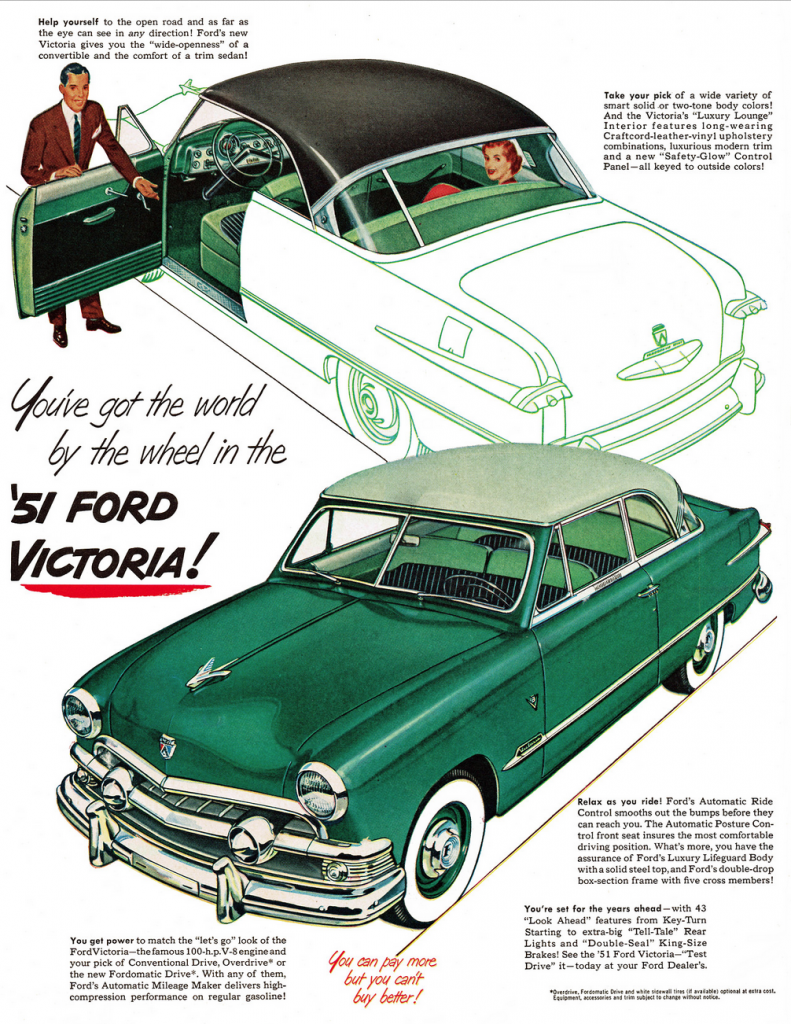 1968 Pontiac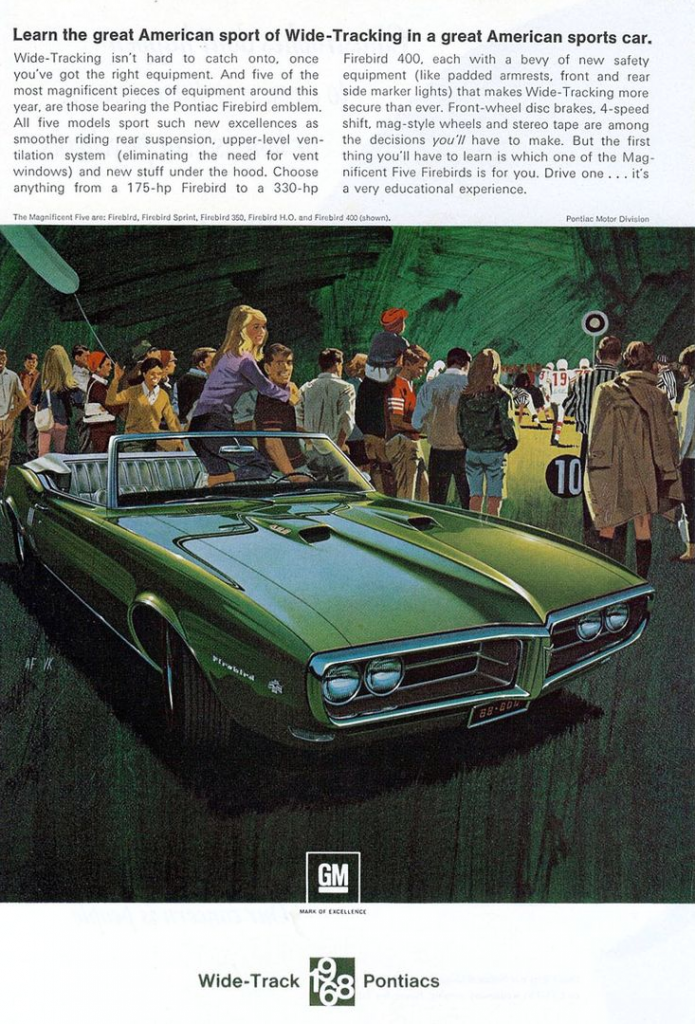 1971 Dodge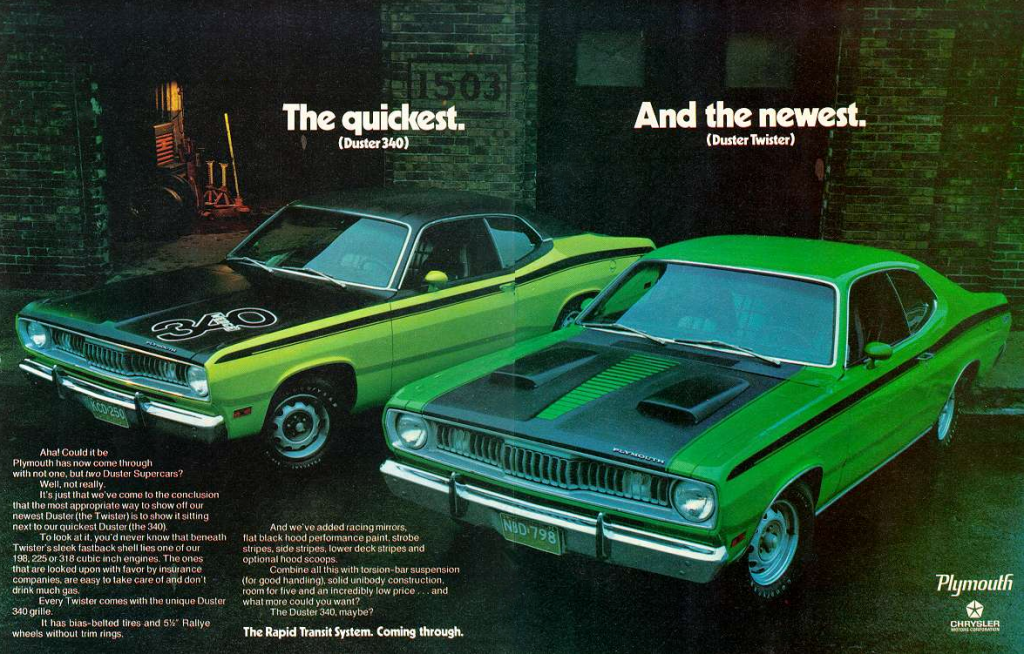 1979 Pontiac