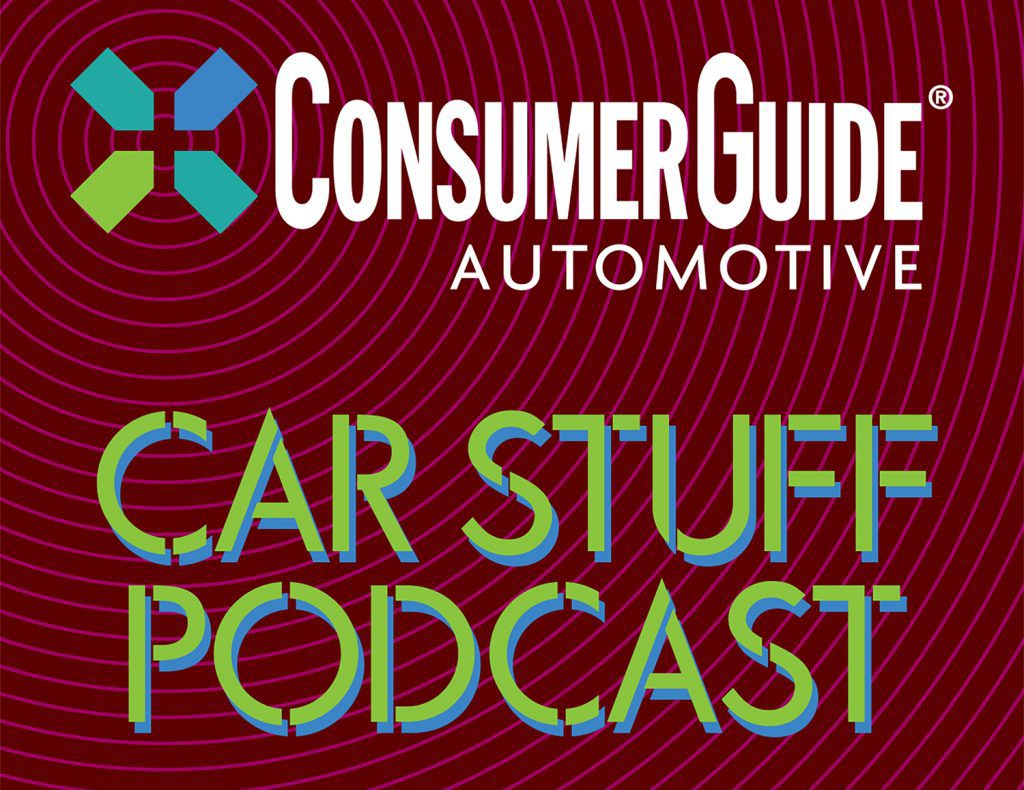 Whether you drive a car, need a car, or just occasionally bum a ride with friends, you've come to the right place. Join the editors of Consumer Guide Automotive as they break down everything that's going on in the auto world. New-car reviews, shopping tips, driving green, electric cars, classic cars, and plenty of great guests. This is the Consumer Guide Car Stuff Podcast.
Episode: 32
Broadcast date: June 7, 2020
Guest: Kelsey Mays
Self-Driving Cars, 2020 BMW 8-Series
Host Tom Appel and co-hosts Jill Ciminillo and Damon Bell start the show by discussing Nissan's plans to revamp its Infiniti luxury division as part of the company's broader restructuring process. Next, we talk about our test-drive experiences with BMW's 8-Series family of cars. Kelsey Mays, Senior Consumer Affairs Editor at Cars.com, calls in to discuss the current state of self-driving vehicles and the semi-autonomous technologies available on 2020-model-year vehicles. Tom has an Infiniti-themed quiz for Damon and Jill, and Damon runs down the latest articles on the Consumer Guide Daily Drive blog–including a overview of the vehicles of the "Hogan's Heroes" TV show.
The Consumer Guide Car Stuff Podcast is broadcast every Sunday on Chicago's WCPT AM 820 at 1:00 PM CST. It is available as a podcast shortly thereafter.
Consumer Guide Publisher Tom Appel on the Nick Digilio Show
Discussed this week:
Test Drive: 2020 BMW 840i Coupe
Test Drive: 2019 BMW M850i Convertible
Test Drive: 2020 BMW M850i Gran Coupe
Steps to Hands Free Driving: Autonomous Driving Levels Explained
Which Cars Have Self-Driving Features for 2020?
More Consumer Guide Test Drives
Follow the crew:
Self-Driving Cars