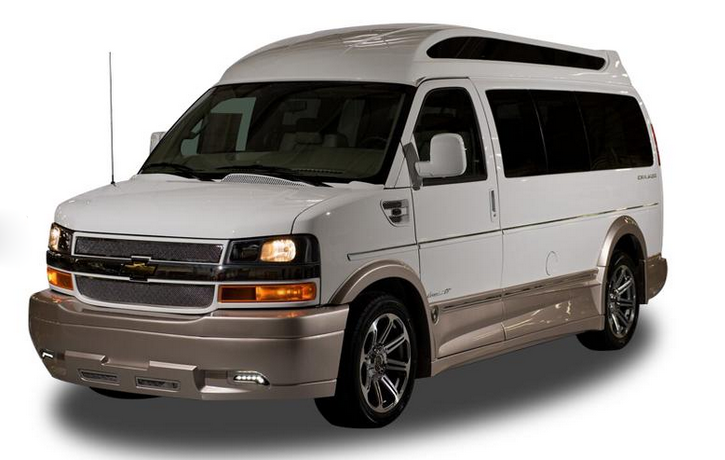 Blame the minivan. Prior to the 1984 arrival of the first minivans–the ground-breaking Dodge Caravan and Plymouth Voyager–the vehicle options for a family of six were fairly limited.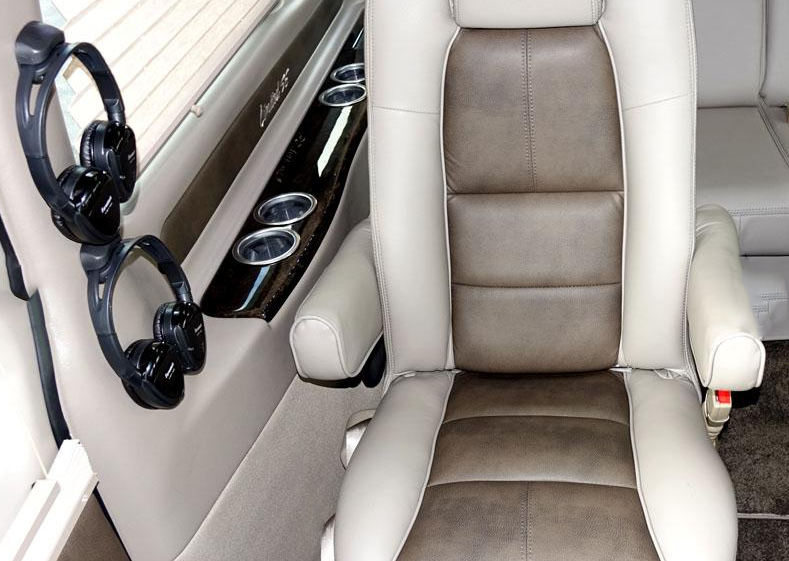 One option was to squeeze three people each into the front and rear of a sedan, or make use of the tiny third-row seat of a station wagon, or drive around in a passenger version of a full-size van. Many folks chose the latter, despite the generally industrial quality of said vans' cabins and the fleet-vehicle exterior décor.
Odd as it may seem today, many  midsize families opted to go with a full-size van, accepting the lack of stylishness in trade for comfortable long-haul accommodations.
Vannin' Madness! 5 Classic Van Ads
Those predisposed to van ownership, but looking for something a little more "sporty", had another option: the conversion van.
An evolution of the custom vans of the Seventies, conversion vans afforded customers all the comforts of a luxury sedan, with the bonus of additional passenger room and stretch-out space.
For a while, companies such as Mark III, Santana, and Starcraft were cranking out tens of thousands of conversion vans annually.
But with the arrival of the minivan, sales of traditional conversion vans began a slow, steady decline. Per industry news source Automotive News, 194,200 conversion vans were sold in 1993. By 2000, just 76,400 conversions were sold. It was in 2000 that the country's most prolific converter, Glaval, gave up on the van business.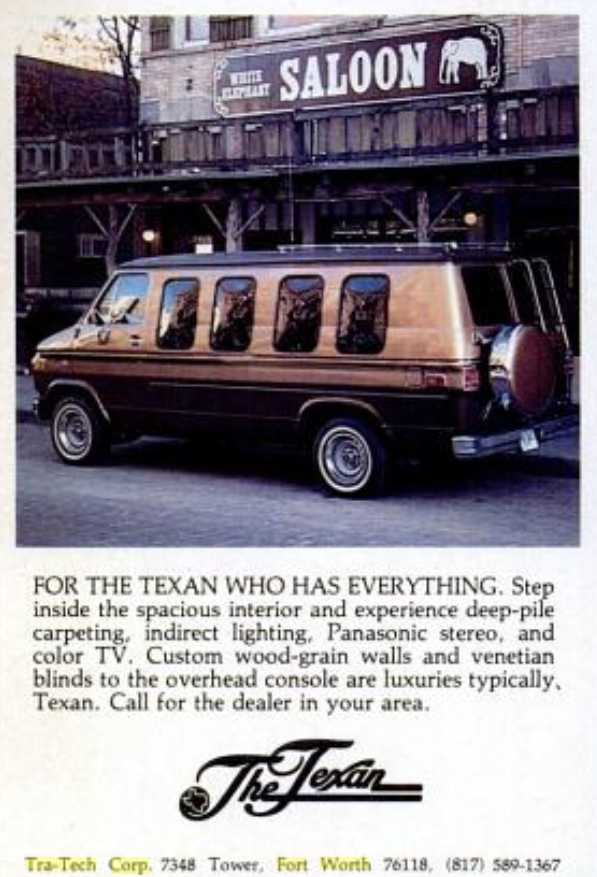 After that, van conversion sales numbers become harder to come by. According to BetterVans.com, the number of van converters in the U.S. had dropped from a couple hundred in the Nineties to fewer than 20 by 2007.
Today, shoppers have an impressive array of minivan and three-row crossovers to choose from when searching for a high-capacity people mover. But for those adventuresome buyers unwilling to purchase a commodity vehicle, there are a few companies out there still doing van conversions.
One such organization, Explorer, claims to be the class sales leader, though how many vehicles that is exactly cannot be easily determined.
Explorer still modifies big Chevrolet and GMC vans, as well as Ford Transits and Mercedes-Benz Metris and Sprinter vans. The full-size Dodge Ram and Ford E-Series vans once so popular with customizers and converters have been discontinued–the Ram Van was dropped after 2003, while the E-Series made it all the way to 2014.
Gathered here are examples of conversion vans currently offered by Explorer. Note that the estimated retail price is based on examples Consumer Guide found for sale new, and that price ranges vary wildly. One tenet of the conversion-van industry seems to be grossly inflated suggested retail prices accompanied by deep discounts—so exact pricing can be elusive.
If your folks owned a conversion van when you were a kid, please tell us about it. The place to leave comments is just under the last van shared below.
Outfitted for Work: the Ford Transit Gallery
Explorer GMC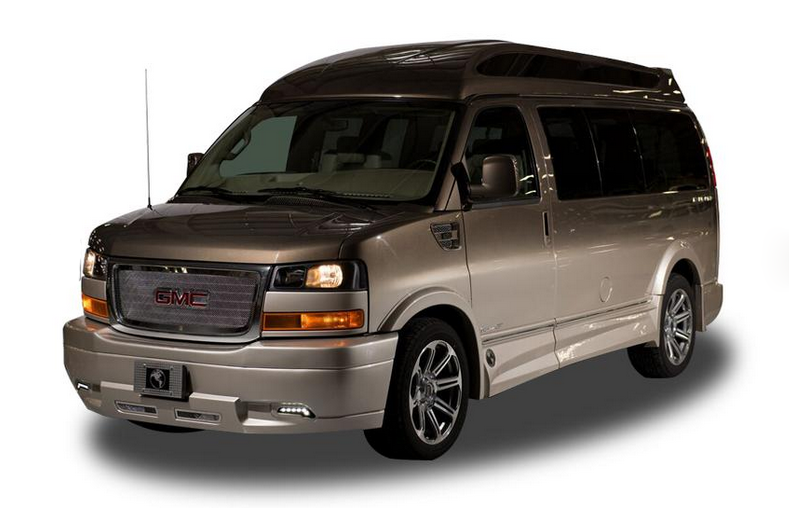 Average suggested retail price: $65,000
This GMC Savannah conversion includes the "Hitop" roof extension and "Antelope" ground-effects package.
Explorer Ford Transit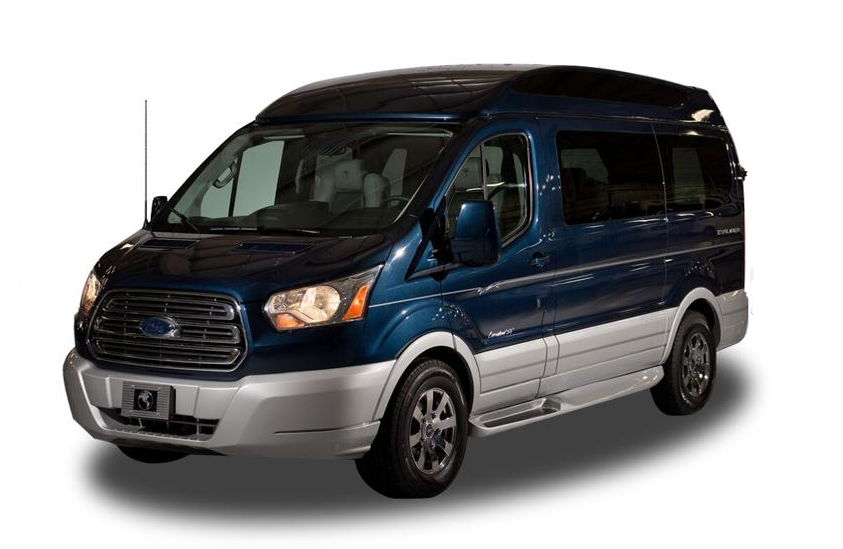 Average suggested retail price: $75,000
This Ford Transit conversion includes the Hitop roof extension and Antelope ground-effects package.
Explorer Mercedes-Benz Metris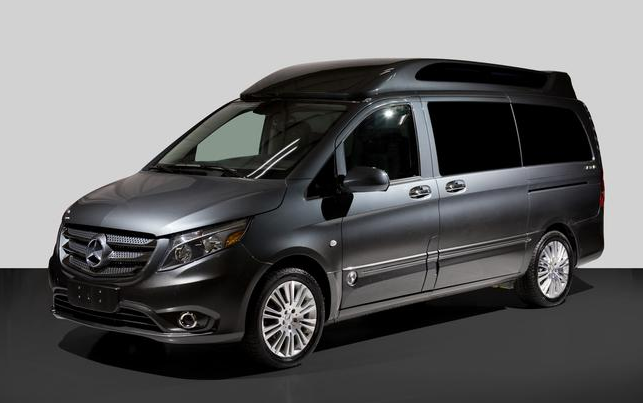 Average suggested retail price: $60,000
This Mercedes-Benz Metris conversion includes Hitop roof extension and lower-body pint fade.
Explorer Mercedes-Benz Sprinter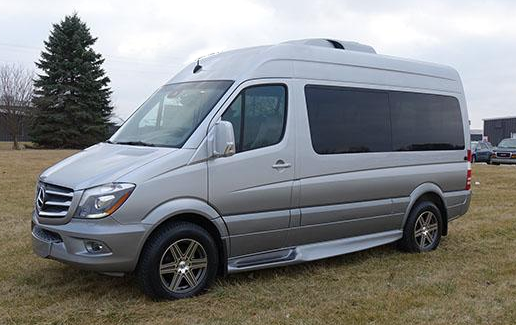 Average suggested retail price: $90,000
This Mercedes-Benz Sprinter conversion includes the factory high roof option in Brilliant Silver Metallic
Test Drive: 2017 Mercedes-Benz Metris Cargo