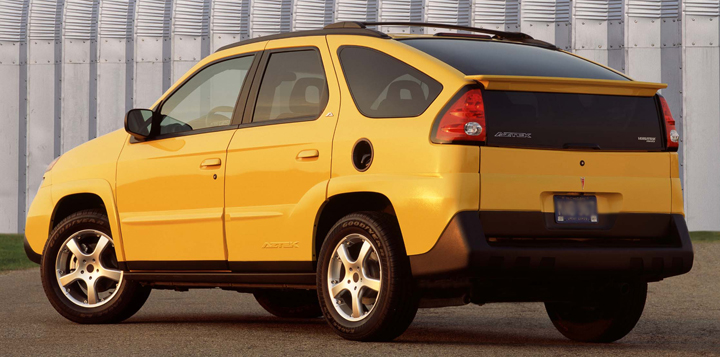 History—what little of if has passed since the last of these unloved vehicles rolled off the assembly line in 2005—has been unkind to the Pontiac Aztek. But, I ask, beyond being arguably ugly and saddled with a misspelled name, what did the Aztek ever do to you?
Probably unknown to the casual auto fan, the Aztek was mechanically similar to the Buick Rendezvous, a vehicle that actually sold reasonably well for most of its production life. Both vehicles were hurriedly cobbled together from the humble bones of GM's minivans, as the company realized it was behind the competition in the crossover game. The result was a pair of vehicles with somewhat ungainly proportions but surprisingly roomy cabins.
Pontiac Aztek Review
I turn now to my own employer, Consumer Guide, for evidence suggesting that the Aztek was, in fact, not a rolling disaster. I quote from our 2001 drive report:
"Smooth acceleration and good midrange response."
"Better bump absorption than most midsize SUVs muster."
"[Handling that is] unstressed in most conditions, with good road grip."
"Relatively low noise levels from engine, wind, road. Few true SUVs are this quiet."
"Comfortable seating."
"Step-in is minivan low, easing entry/exit."
"[Cargo room is] cavernous and versatile."
"As comfortable as any SUV, and packed with features designed for active types."
Plus, we averaged almost 19 mpg, solid for an SUV/crossover in 2001.
Antihero Cars (Walter White content)
Sure, we did some kvetching about the cabin materials quality, and we worried that the pricing was a notch above what would constitute a strong value—but that's about it on the down side. Mostly, we liked the Aztek.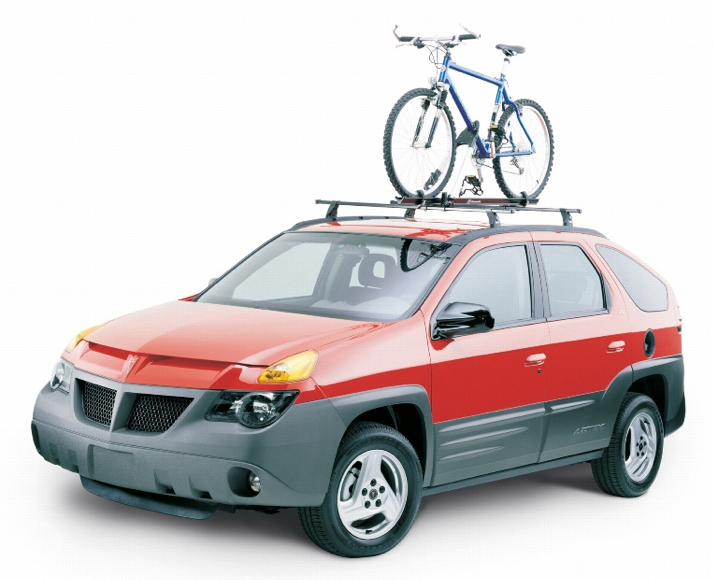 So, what the heck? Why the Aztek hate? Around the office, we often chat about the Edsel legend. One thing that makes us cringe is any reference to Edsel cars as lemons. In fact, Edsels were no better and no worse mechanically than anything else Detroit was cranking out in those days.
What Edsel is today is an excellent case study in bad timing and poor marketing. And, like the Aztek, controversial styling comes into play. Yet, to most people, the name Edsel carries the same weight of failure as does the S.S. Titanic and most Kevin Costner epics.
So, I'm saying that, unlike The Postman and Water World, the Aztek was actually a fundamentally decent product. You can argue that it was ugly, and I'm cool with that. But that Aztek wasn't a bad vehicle—it just got a bad rap.
Pontiac Aztek Review
Pontiac Aztek Review