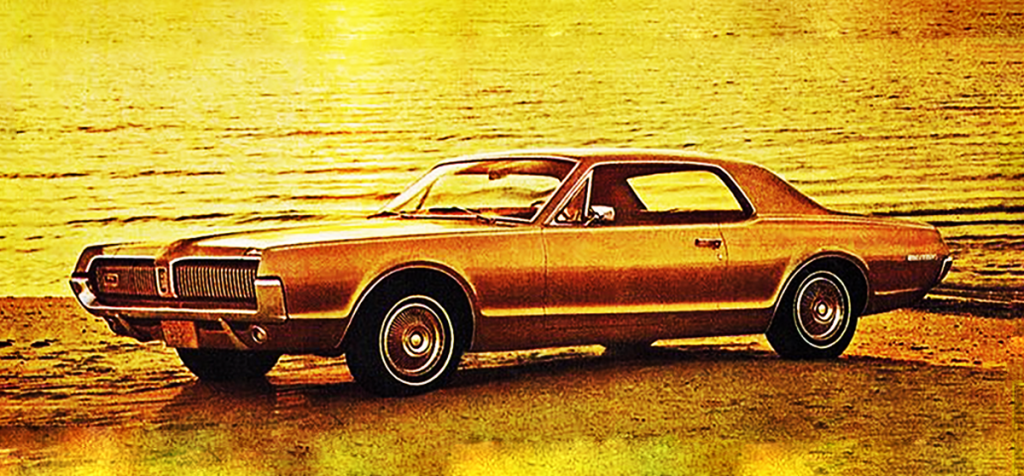 You'd think that a retailer would do anything in its power to avoid alienating its customers. Any customers. Watch a TV commercial today and you'll generally see a calculated smattering of actors from a broad range of ethnicities, and, this is key, both genders.
1967 Mercury Cougar
We know from the recent Bud Light debacle that playing to a specific element of your audience can have unexpected ramifications, in this case, offending other buyer groups. And, sometimes, that's just something a business organization has to, or at least should,  live with.
But imagine a company—let's say a car company—being so bold as to intentionally write off half of its potential customer base in a bold play for the other half. Sound crazy? Because that is exactly what Mercury did in 1967.
For 1967 the Mercury division of the Ford Motor Company adopted a new campaign, and in doing so pretty much eliminated women from its buyer base. The "Mercury, it's a Man's Car" campaign lasted just one model year, but didn't do the harm a modern, enlightened marketing type might have predicted.
Taming the Fairer Sex: Classic Car Ads and Submissive Women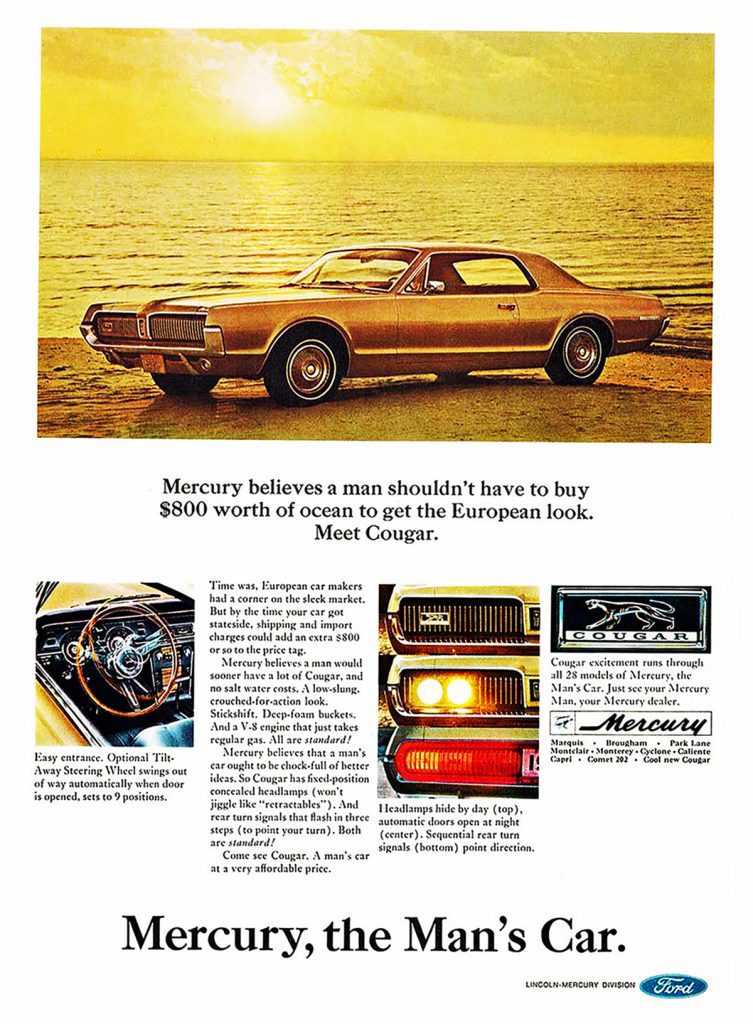 Indeed, given the boldness of the tagline, the ad copy was surprisingly bereft of sexism. The Cougar ad seen here, which introduces the top-trim-level XR-7, says almost nothing gender specific, though suggests that cool gauges and big engines are of greater appeal to those of us burdened with a Y chromosome.
Though Mercury pulled the plug on the Man's Car thing for 1968, it didn't suffer as a result of its marketing misogyny. Indeed, in a down year, Mercury actually picked up market share. That said, the brand's 1968 campaign was far more female inclusive, with women figuring heavily in most of its print and TV ads.
As for the Cougar, was it a "man's car?" Yes, given the heavy emphasis on power and performance, traditionally male-preferred automotive attributes. But we suspect the car's clean look, tidy dimensions, and generally sporty character would appeal to almost any 1967 shopper with the money to purchase a Mercury.
Listen to the Consumer Guide Car Stuff Podcast
1967 Mercury Cougar Gallery
(Click below for enlarged images)
Mercury, The Man's Car