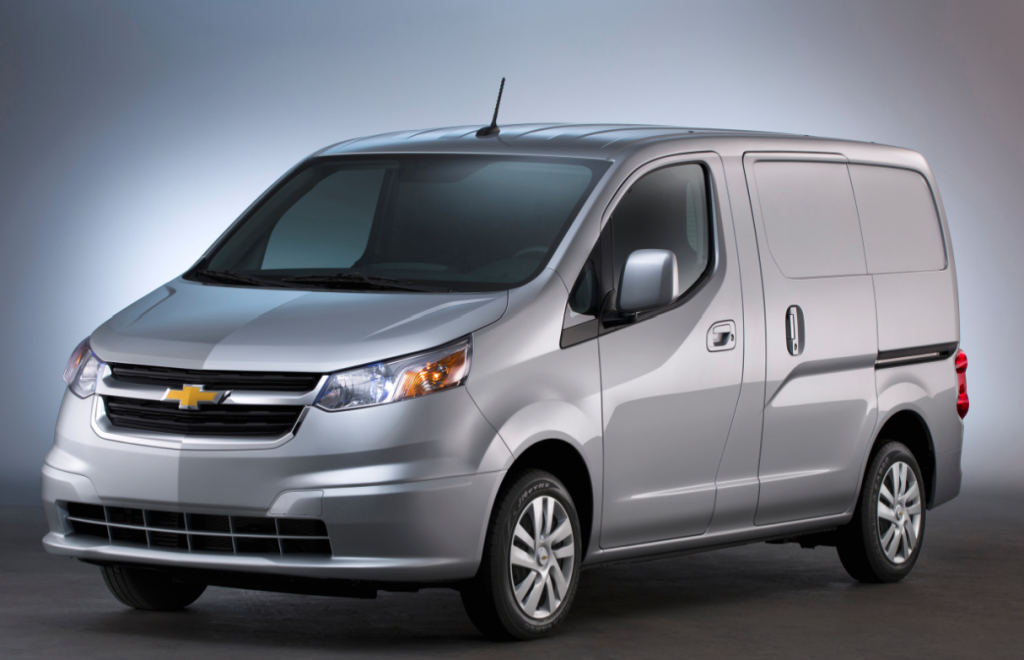 First, the basics: The Chevrolet City Express is a Nissan NV200 sporting a unique grille and a few nominal tweaks. The City is built in the same Mexican assembly facility, and, like the NV, is offered exclusively with a powertrain borrowed from the Nissan Sentra.
Just getting that out of the way, because there's so much more to the story…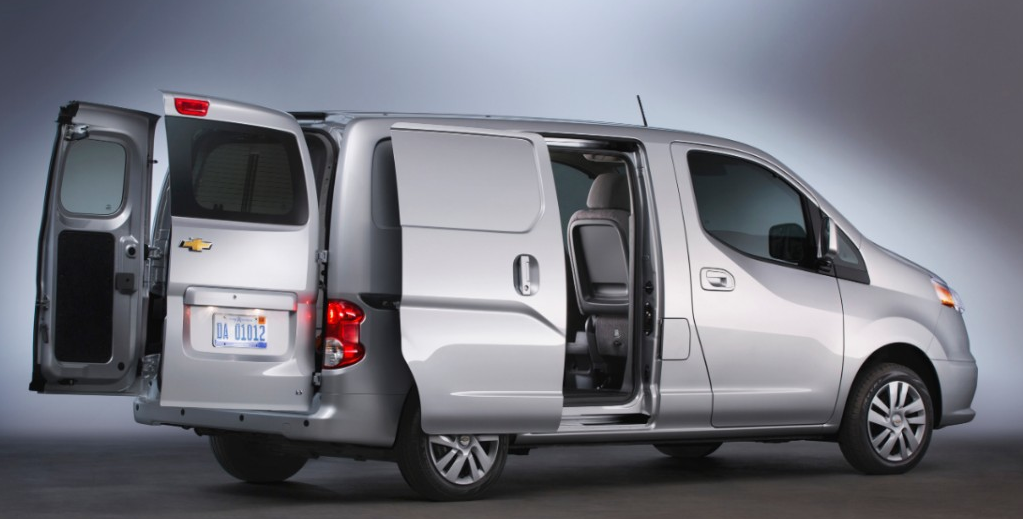 Chevrolet folks make no bones about their new van's heritage, focusing instead on the important role it plays in the brand's fleet strategy.
Unlike Ford and Fiat Chrysler America (FCA), Chevrolet parent General Motors does not have a small European van already in production that it can import for domestic use. This gap in the GM's product lineup is problematic for a couple of reasons.
Nissan NV200: Similar to the Ford Transit Connect, but Not the Same
First, the compact commercial van market is growing steadily. After an initial period of slow sales, commercial-user acceptance of Ford's tidy Transit Connect has improved steadily. Ford reports about 15,000 sales through the first four months of 2015. FCA's Ram ProMaster City small van is only coming online now, though 2000 units have already been sold.
Secondly, GM has halted production of "half-ton" 1500-series Chevrolet Express and GMC Savannah full-size vans, in part to make manufacturing space for its midsize pickups produced at the same factory. With only heavier-duty 2500- and 3500-series vans available, GM—and in this case Chevrolet specifically—has a significant hole in the lineup.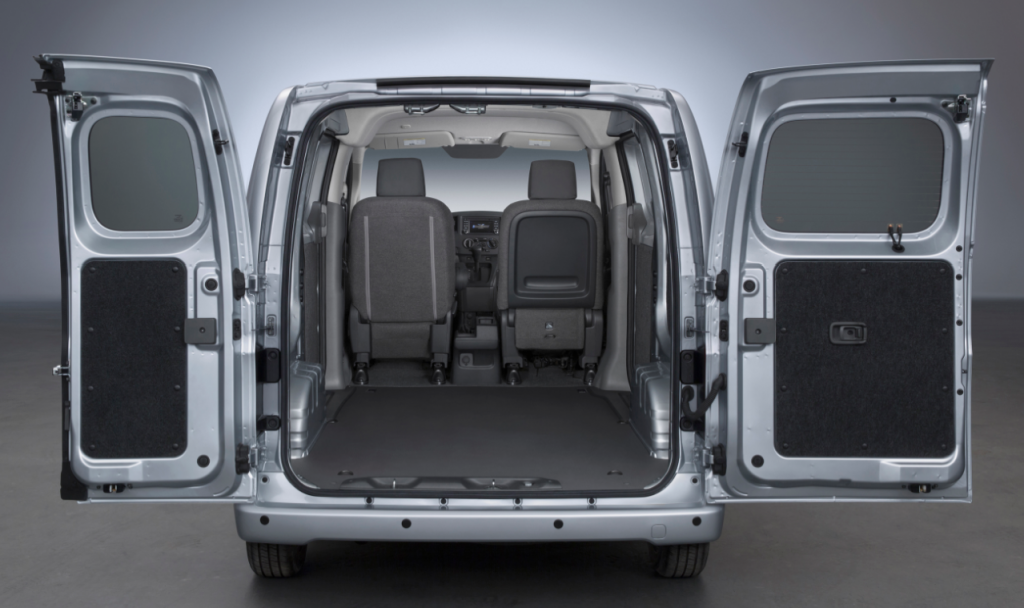 Unable—or unwilling—to turn to Detroit Three arch rivals for help, GM turned to Nissan, a maker currently working to expand its own U.S. commercial fleet operations. Nissan's NV200 compact van went on sale stateside in 2013, and has yet to see sufficient sales to claim the full production capacity of the factory in which it's built. Smelling an opportunity, GM struck a deal that will provide for the production of an estimated 9000 Chevrolet-branded vans this year, and an undisclosed number in subsequent model years. It's worth noting that despite its Nissan bones, Chevrolet assures us that all Chevy dealers will be able to service the new van.
Consumer Guide recently spent some time behind the wheel of the 2015 Chevrolet City Express and reports the following:
It's Small: In a good way…the City Express's tidy dimensions and short front overhang combine to provided drivers with surprising maneuverability in tight parking spaces and heavy traffic.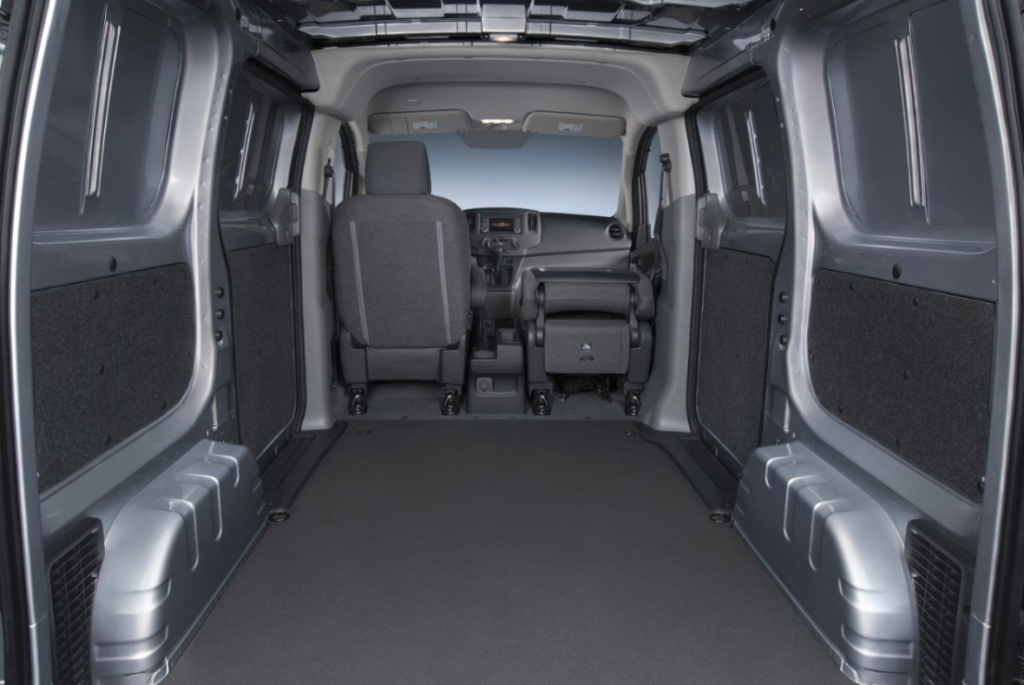 It's Big: Basically a cube with wheels, the City Express boasts a claimed 123 cubic feet of cargo space, slightly more than Chevy's own full-size Suburban XL. Additionally, there's plenty of space for all but the largest drivers. Even this oversized author fit comfortably behind the wheel.
It's Basic: The base LS model is free of frills, though does include air conditioning, power windows, and automatic transmission. Bluetooth mobile-phone connectivity is available as a $250 option. Starting at $24,510, the LT trim level brings with it standard Bluetooth access plus a back-up sensor, remote locking, and power mirrors.
It's Quick: Well, quick enough. Judicious gearing allows for surprisingly snappy launches from a stop and around town, though highway power is best described as adequate. With two folks and anything approaching the City's 1500-pound payload capacity aboard, drivers will need to allow extra time for passing and merging maneuvers.
It's Comfortable: The City rides surprisingly well unladen, absorbing bumps and other road imperfections with relative ease. Credit the sensible 60-series 15-inch tires the City rides on for the comfortable travel. Though unimpressive to look at, the smallish tires not only help with ride composure, they'll be relatively inexpensive to replace when the time comes.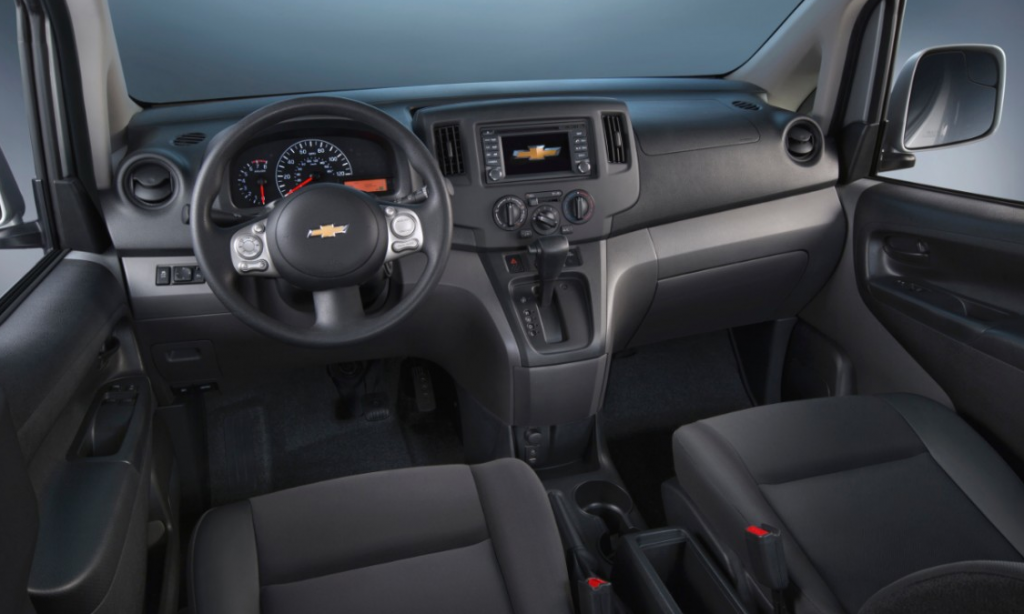 Its Quiet: Or, quieter than you'd probably expect. This very same 2.0-liter engine and "Xtronic" CVT automatic transmission can be found in Nissan's compact Sentra, in which it's known for being less than peaceful in normal use. Yet, engine noise is well muted in the City Express, as is road noise.
It's Efficient: We've not yet tested one at the office, so we have no real-world fuel economy numbers to share, but our experience with the Nissan NV200 Taxi (we averaged 22.6 mpg over 342 miles) suggests that the City Express's 25-mpg combined EPA rating is achievable. Compare that figure to the 16-mpg combined rating of the base full-size 2014 Chevrolet Express 1500, which the City will likely replace in some fleets.
It's Not Perfect: Outward visibility is an issue, as it is with all vehicles of this type. The standard glass arrangement provides only for windshield and front side glass. A $225 glass package brings passenger-side sliding door glass and rear-door glass with defroster—no other window arrangements are offered. Seasoned urban delivery drivers will no doubt be comfortable with the glass arrangement.
It Works: Thanks to the pioneering Ford Transit Connect, commercial buyers are seeing the value of smaller delivery/trade vehicles. Following suit, the cheap, simple, and functional City Express should provide Chevy customers with similar levels of service while staying within the Bowtie family.
New-Age Haulers: 2015 Ford Transit Vans Debut