The redesigned XC90 is an unusually important vehicle for Volvo. Not only is it the first all-new model to be released after the company's 2010 purchase by Geely of China, but it sets the stage as the first of eight new or redesigned vehicles due from the Swedish manufacturer over the next four years. That's a heavy load to carry, but the XC90 shoulders the burden well.
Volvo has long hung its hat on safety, with its portfolio occupying a gap between mainstream makes and high-end premium brands such as Audi, BMW, and Mercedes. The XC90 continues in that vein, though top-line models open the price window into high-end premium range.

Debuting for 2002, the original XC90 was a 7-passenger midsize SUV that Volvo claims was the best-selling luxury sport ute in 2004. Since then – largely due to increased competition and an aging design – XC90 sales have dwindled significantly, barely making a blip of late on the charts of what has become an increasingly popular segment. The new XC90 continues in the same mold, but adds a host of new features and a pair of significantly updated high-tech powertrains.
The XC90 will go on sale this summer in T6 form powered by a 316-horsepower turbocharged and supercharged 2.0-liter four coupled to an 8-speed automatic transmission with standard all-wheel drive. Due in the fall is the T8 plug-in hybrid, which uses the same powertrain to drive the front wheels, but adds an electric motor in back to drive the rear wheels. Not only does this power team provide a combined 400 horsepower (and a significant boost in performance), but it also allows the T8 to run on just electric power for about 20 miles, and get better fuel economy even when the gas engine is running.

Test Drive: 2015 Mercedes-Benz ML400
Both models will be available in three trim levels: base Momentum, sporty R-Design, and luxury Inscription. All modern safety, comfort, and convenience features are available, though some come only in higher trim levels or as options. All versions have a maximum towing capacity of 5000 lbs.

T6 Prices start at $49,895 including destination, stretching to $55,495 for the Inscription. T8 prices span a $69,095 to $72,595 range, with each trim level adding standard features over their T6 counterparts along with the plug-in hybrid hardware. In addition, all models offer a $1600 Vision Package (blind-spot and rear cross-traffic alert, a 360-degree camera system, and auto-dimming interior and exterior mirrors), $800 to $1050 Climate Package (heated rear seats, windshield, and washer nozzles, with Momentum and Inscription adding a heated steering wheel), and an $1800 Convenience Package (parallel and perpendicular park assist, adaptive cruise control, HomeLink garage-door opener, and a compass in the rearview mirror). Individual options include an integrated child booster seat ($250), head-up display in the windshield ($900), FOUR-C active air suspension ($1800), premium Bowers & Wilkins sound system ($2500), and 20- to 22-inch wheel/tire combinations ($750 to $1000). Thus one could conceivably equip a T8 to well past $80,000.

Most of our southern California preview drive was spent in a T6 Inscription with virtually every available option, resulting in a $66,705 price tag. Volvo says the T6 can run the 0-60-mph sprint in a quick 6.1 seconds, while the EPA says it should get 20 mpg in the city/25 on the highway/22 combined. While we had no opportunity to verify the EPA's claims, we really don't doubt those of Volvo. After a somewhat "soft" initial launch, the T6 quickly builds speed, and the transmission kicks down quickly for strong passing response.

Our tester was fitted with the optional air suspension, which provides a couple of useful benefits. Suspension firmness can be adjusted between comfort and sport – and there's enough of a difference to make it noticeable – and the ride height can be altered for more ground clearance or easier egress (it automatically lowers at highway speeds for better aerodynamics and stability). While California isn't known for its potholes, the suspension's comfort setting seemed to soak up everything we encountered with little fanfare, and Sport mode was great in the mountain twisties.

Volvo V60: Swedish Maker Shakes Up Midsize Market
But it's inside where the T6 shines – with one potential caveat.

The first thing noticed is that the interior is very richly appointed, with two-tone leather (over admittedly thin, hard padding) covering virtually any surface that isn't hosting luxurious-looking wood trim or silver-painted accents. The front seats were very comfortable on our fairly long drive, but oddly, the tilt/telescopic steering wheel is manually operated (not power), which means it won't automatically adjust with the driver seat and mirrors when their positions are stored in memory. There's plenty of room in the 1st and 2nd seating rows for all but the tallest adults, and the 2nd-row seat can slide fore and aft about five inches to allow more 3rd-row legroom. Volvo says the 3rd row is designed for folks up to 5'6, but I managed to squeeze my 5'9 frame back there. However, my hair was brushing the headliner, meaning a big bump might result in uncomfortable contact, so perhaps that's why Volvo says "5'6." The seats are arranged in a "stadium" format (with the seat cushions higher as you go back in rows) for better passenger visibility, which is one reason 3rd-row headroom is tight.

Visibility is good to the left front, not quite as good to the right front (due to the angle of the roof pillar), rather poor to the sides, but surprisingly good to the rear corners if the power-folding 2nd-row headrests are flipped down. At least on a T8 we crawled through later, the sun visor, when swung to the side, didn't extend to cover the whole window, which seems a surprising oversight. (Note that the T8 was a pre-production vehicle, so perhaps this will be different for production.)

The instrument cluster consists of a flat panel hosting virtual gauges unsuccessfully trying to look like real ones. The benefit is that they are configurable to some extent, but they may remind some of their kid's video-game console.

Volvo has been a holdout in using gen-u-ine knobs and buttons for audio, climate, and some other basic controls – something that has set the company apart in recent years – but that changes with the XC90. In their place is an unusually large, vertically oriented 9-inch touchscreen with hardly a knob or button in sight. That means many formerly easy "one touch" tasks now require a combination of swipes and presses (much like a tablet or smartphone) to accomplish the same thing. It's a necessary evil, perhaps, when there are so many infotainment and comfort functions to manipulate (seat-heat controls, for instance, now take swipes and presses and no small amount of time to find in order to activate), but it's really essential that buyers sift through it all when the vehicle is new and stationary rather than trying to figure it out on the fly.
Although the control layout might be questionable, interior and cargo storage are unarguable strong points. Cabin storage consists of a good-size 2-tier glovebox, a small covered forward console tray, large covered side tray with two cupholders and a 12-volt plug (the covers adding a classy touch), small console box with Aux/USB jacks, a flip-down left-side dash tray, and large map pockets in the doors. In back, there's a good amount of room behind the 2nd and even 3rd rows, and folding the 2nd– and 3rd-row seat backs results in a flat and level load floor. There's also an underfloor bin behind the 3rd row along with useful side pockets.

While we spent four hours driving the T6, we only got a few minutes in the T8 (as there were only a few due to being pre-production). But a couple of exceptional things really stood out.

T8s have different drive modes (Volvo said the ones on our testers might be re-named for production) that include normal Hybrid, All Electric, Power, and 4WD.

In the default Hybrid mode, acceleration starts off with just the electric motor, only kicking in the gas engine if you exceed a certain acceleration-rate threshold. It seemed this "threshold" was higher in the T8 than in other plug-in hybrids we've driven, meaning it's more likely you'll stay in electric mode during normal driving. It may be even higher in All Electric mode, but we didn't have an opportunity to try it. Volvo says the T8 can run on electricity alone up to about 70 mph, with a range upwards of 17 miles. The point is, unlike in most other plug-ins (in which you have to accelerate at a snail's pace to avoid engaging the gas engine), it seems one could easily drive a T8 on electricity alone during an average rush-hour commute without raising the ire of fellow commuters. Volvo says the 9.2 kWh battery can be fully recharged on a 220-volt line in less than six hours (less than three with a high-current charger), and it can also be recharged by the engine when driving (with some loss in fuel economy). All that's good, but note that the "start on electricity, kick in the gas engine later" philosophy means that flooring the throttle from a stop results in relatively meager acceleration at first, with strong acceleration coming only after a noticeable lag time.

However, such was not the case in the aptly named Power mode. In this mode, the gas engine is kept running while at a stoplight, so nailing the throttle from a stop calls all 400 horses on deck – almost instantly. The result is that the T8 launches with a jolt as though it were rear-ended by a speeding train; it just flat leaves. Volvo says the 0-60 time drops from the T6's already-strong 6.1 seconds to just 5.3, making it one of the quicker SUVs out there.

In 4WD mode, the gas engine turns a generator that supplies power to the rear electric motor, so you're not limited in range by the electricity stored in the battery pack.

With the redesigned XC90, Volvo is breaking some new ground – ground that will likely influence all of the company's upcoming models. While there are some elements that might throw Volvo's traditional customers (the infotainment controls, mostly), the XC90 not only may lure new customers from other luxury makes, but is also an indication that the long-time Swedish automaker has a very bright future ahead.
Listen to the very entertaining Consumer Guide Car Stuff Podcast
Volvo's New Drive-E Drivetrains: A Step Toward the Future

Written by: Rick Cotta
on May 27, 2015.
on February 8, 2021.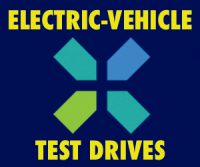 Auto Shows
Steve & Johnnie's Road Tests