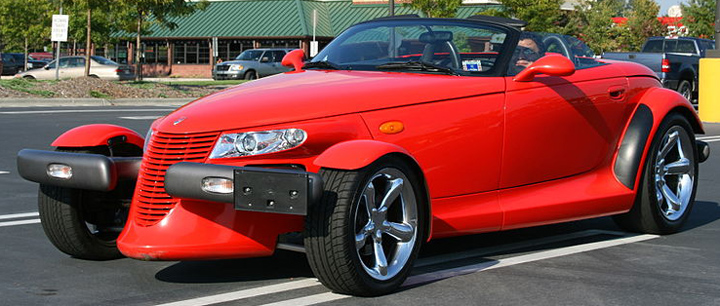 Perhaps failures is too strong a word. But these are all vehicles that impressed me mightily when new yet suffered lackluster sales and were discontinued without being replaced by a similar model. For sake of brevity, the list includes only models that disappeared within the last decade. A couple are now fairly inexpensive used cars, while others have achieved cult or collector status and unfortunately remain out of easy financial reach. Did I miss your favorite?
Listen to the very entertaining Consumer Guide Car Stuff Podcast
1997-2002 Plymouth/Chrysler Prowler
This was certainly one of the most distinctive and adventurous vehicles to ever come out of the Big Three. As such, the Prowler is among the few cars in recent memory that was a classic right off the showroom floor. While everyone bemoaned the fact that it didn't have a traditional hot rod's V8 or manual transmission, the V6/automatic combination worked well enough for everyday driving, as did the car itself—which was almost a surprise considering its radical design.
2000-2010 Honda S2000
Think Mazda Miata with a taut facelift and a healthy injection of steroids. Unless they ride a sportbike, most people don't know what 9000 rpm sounds like (except maybe "ka-BANG"), but early models of the Honda S2000 with the 2.0-liter four would sing happily to that speed, just beginning to make power at a point most other engines were running out of breath. Later versions with the 2.2-liter four were slightly less frenetic but somewhat more tractable in traffic, and any model is an absolute joy to drive.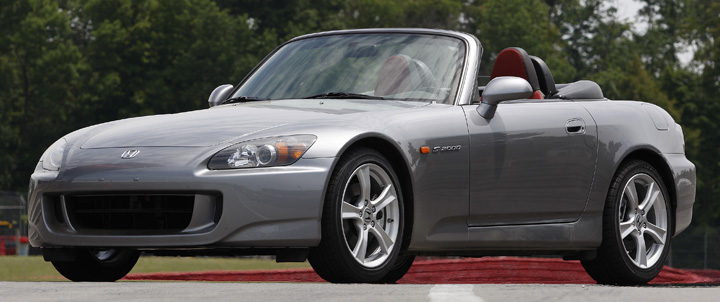 2003-2006 Subaru Baja
As a longtime fan of Subaru's 2-seat Brat pickup of the 1980s, the Baja struck me as its spiritual successor with more practical 4-passenger accommodations. Being far more car-like than the typical 4WD compact pickup, it was better suited to on-road foul-weather driving, and I could never figure out why it wasn't more popular. A Baja paired with an S2000 would make my "dream garage" complete.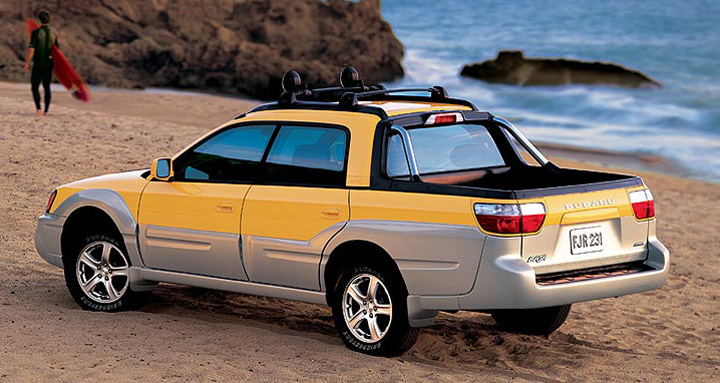 1990-2003 Geo/Chevrolet Tracker Convertible
It was the first generation (1990-98, all but the last year wearing the Geo nameplate) of these mini sport-utes that was most endearing. A 4-door version was also offered in later years, but it was the 2-door Tracker convertible that won my heart. It followed the same formula as the Jeep Wrangler, but in a tidier, less-expensive, more roadable package that got significantly better fuel economy. Best of all, they are reasonably priced today, as are the virtually identical Suzuki Sidekicks.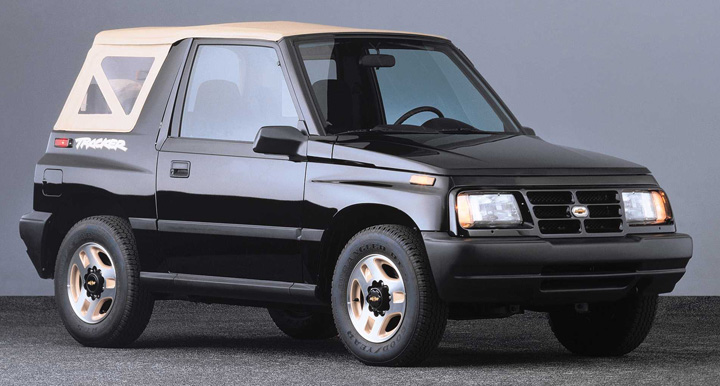 2007-2011 Kia Rondo
Perhaps its inclusion on this list prompts one of those "Which of these doesn't fit with the others?" Mensa questions, but this car sticks out in my mind. Maybe it was the "Kia" name that destined the Rondo to failure (Kia at the time being far less visible than sister-division Hyundai), but the car itself was a screaming success in my book. As a tall compact wagon, it wasn't really groundbreaking in design, but it was certainly impressive in execution. If you can find one of the (exceptionally rare) later models, it would likely still carry a healthy portion of the original 5/60 bumper-to-bumper warranty, making it a great (and versatile) used-car choice.