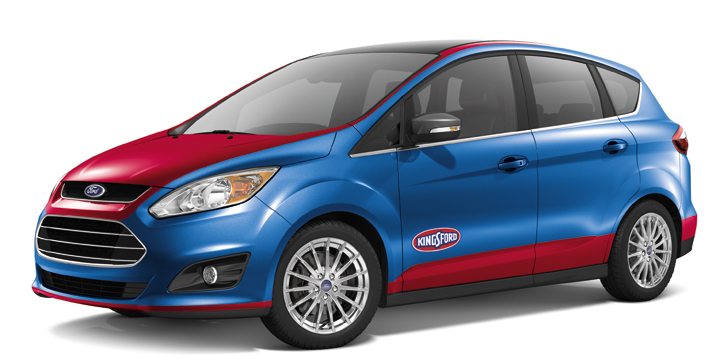 KINGSFORD, OHIO—Ford Motor Company revealed today the newest member of the C-Max family, the 2015 C-Max Energi Kingsford Edition.
The C-Max Energi Kingsford Edition joins a lineup that already includes the C-Max Hybrid and the plug-in hybrid C-Max Energi.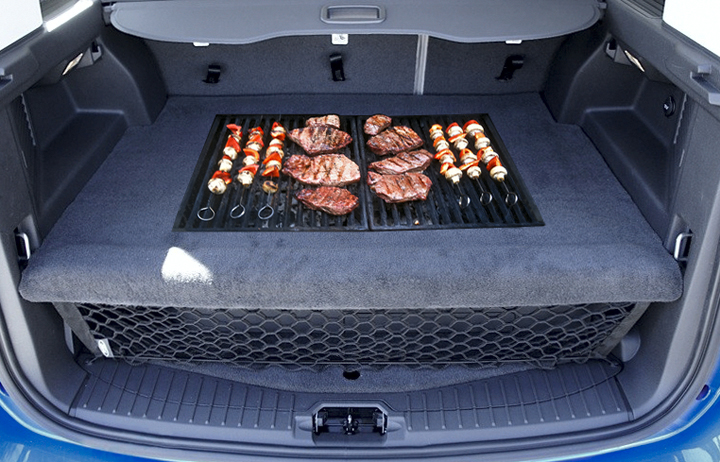 "We're proud to be taking the next logical step in the evolution of efficient motoring," noted C-Max Kingsford Edition project manager Bernie Embers, adding, "Henry Ford would be proud, too."
Equipped with an in-vehicle charcoal grill, the C-Max Energi Kingsford Edition (EKE) is engineered to capture heat energy typically lost in the barbequing process to help charge the hybrid battery.
Developed with the aid of the Kingsford engineering team, the C-Max EKE's Briquette Battery Quantum-charge system (BBQs) employs what's known as the Peltier effect, a thermoelectric process by which temperature differences are directly harnessed as electricity.
It's worth noting that Ford Motor Company founder Henry Ford invented the charcoal briquette and subsequently founded Kingsford as a means of utilizing scrap wood created in the process of building the Model T.
Noted Embers, "As the briquette was created from wasted wood, the C-Max Energi Kingsford Edition will be powered, at least in part, by the heat normally wasted grilling a brat."
Chevy Introduces Colorado Golden Corral Edition
Per Ford, the BBQ system will salvage up to 600mA of power at full grilling temperature–enough power, according to Embers, "to power the car stereo during your barbeque, if you don't turn the volume up too high."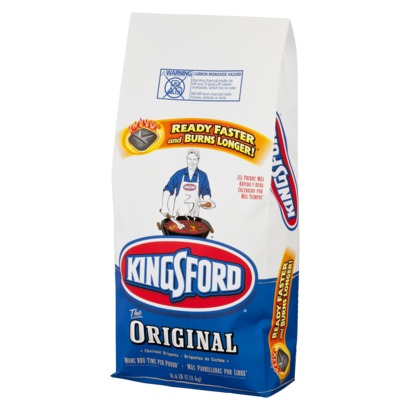 Due in part to the added weight of the BBQ system, the C-Max EKE's EPA ratings are down slightly from the standard C-Max's Energi's 108/92-MPGe city/highway rating to 93/78. The EKE's electric-only range is also down slightly, from about 21 miles for the standard C-Max Energi, to 16.
Unique features exclusive to the EKE include: Grill-Tone® charcoal interior trim, under-grill briquette storage bins, dashboard meat-temperature display, and an Alan Mulally-autographed Kingsford-logo "kiss-the-cook" two-pocket apron.
Due in showrooms this fall, the C-Max EKE lists for $34,980, about $2000 more the standard C-Max Energi.
Read: 99 MPGe? What That Means, And Why the Number Is So High