The U.S. new-vehicle fleet is the most efficient it's ever been, this according to the 2014 edition of the EPA's Fuel Economy Trends report.
Per the report, the average fuel economy of the new-vehicle fleet rose to 24.1 mpg for 2013, up .5 mpg over 2012. Included in the report are the EPA's manufacturer estimates for 2014, which we present below.
The EPA's numbers represent a sales-weighted average of all vehicles sold by a manufacturer in a given year, and exclude vehicles with a gross-vehicle-weight rating (GVWR) over 8500 pounds.
Note that the figures presented here are based on EPA numbers as seen on a new vehicle's window sticker, and are not the same as the Corporate Average Fuel Economy (CAFE) numbers which typically run about 20 percent higher.
The 54.5-mpg average that manufacturers are required to achieve by the year 2025 is based on the higher CAFE average.
Also note that the EPA has excluded Hyundai (including the maker's Kia brand) from this list, pending further investigation into that maker's admission of having marketed vehicles with exaggerated fuel-economy claims.
The top, bolded fuel-economy numbers are for 2013, the most-recent year for which numbers are available.
Stop it! 5 Habits to Break for Better Fuel Economy
Most Fuel-Efficient Car Companies
Mazda: 28.1 mpg
  U.S. brand: Mazda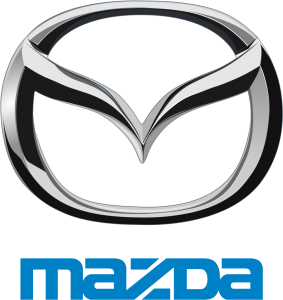 2012 mileage: 27.1
   2014 est. mileage: 28.8
Honda: 27.4 mpg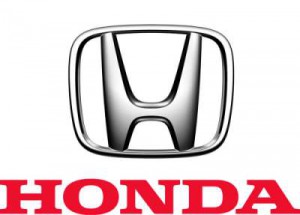 U.S. brands: Acura, Honda
  2012 mileage: 26.6
  2014 est. mileage: 27.6
Subaru: 26.7 mpg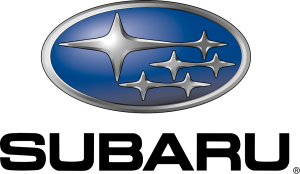 U.S. brand: Subaru
  2012 mileage: 25.2
  2014 est. mileage: 27.5
Nissan: 26.2 mpg

 U.S. brands: Infiniti, Nissan
  2012 mileage: 24.1
  2014 est. mileage: 26.8
Volkswagen: 25.7 mpg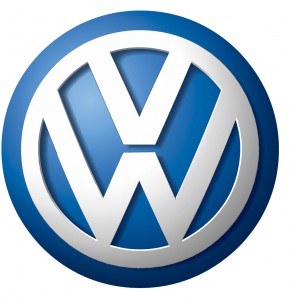 U.S. brands: Audi, Bentley Bugatti, Lamborghini, Volkswagen
  2012 mileage: 25.5
  2014 est. mileage: 26.7
The CG Guide to E85 and Flex-Fuel Vehicles
Toyota: 25.1 mpg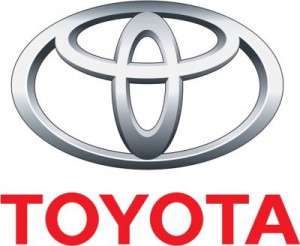 U.S. brands: Lexus, Scion, Toyota
  2012 mileage 25.6
  2014 est. mileage: 25.8
BMW: 24.5 mpg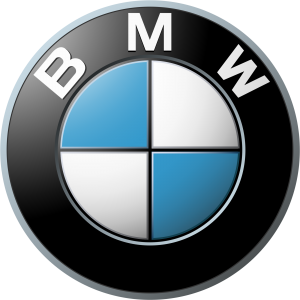 U.S. brands: BMW, Mini, Rolls-Royce 
   2012 mileage: 23.7
   2014 est. mileage: 26.0
Daimler: 22.4 mpg

 U.S. brands: Mercedes-Benz, Smart
  2012 mileage: 21.1

  2014 est. mileage: 22.8
Ford: 22.2 mpg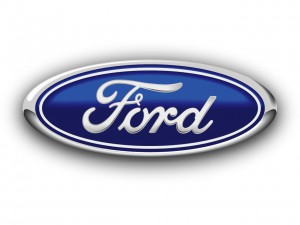 U.S. brands: Ford, Lincoln
  2012 mileage: 22.8

  2014 est. mileage: 23.4
General Motors: 22.0 mpg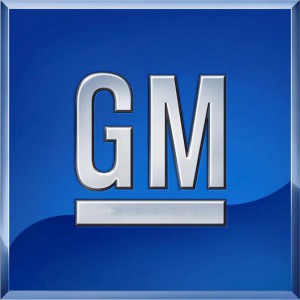 U.S. brands: Buick, Cadillac, Chevrolet, GMC

   2012 mileage: 21.7

   2014 est. mileage: 22.0

Fiat Chrysler: 20.9

   U.S. brands: Alfa Romeo, Chrysler, Dodge, Fiat,   
  Ram, SRT
   2012 mileage: 20.1

   2014 est. mileage: 21.1
Best Fuel Economy: 5 Real-World Mileage Champs
Be a part of the car-spotter army, follow Tom on Twitter