It seems pickup-truck boxes are no longer the simple cargo-carrying addendums they used to be. In fact, they've become the new battleground over which pickup wars are being waged.
GMC Sierra CarbonPro
One of the first modern salvos was the RamBox introduced on the 2009 Dodge Ram pickups. These lockable storage bins inset into the tops of the cargo-bed walls made great use of space that otherwise went for naught.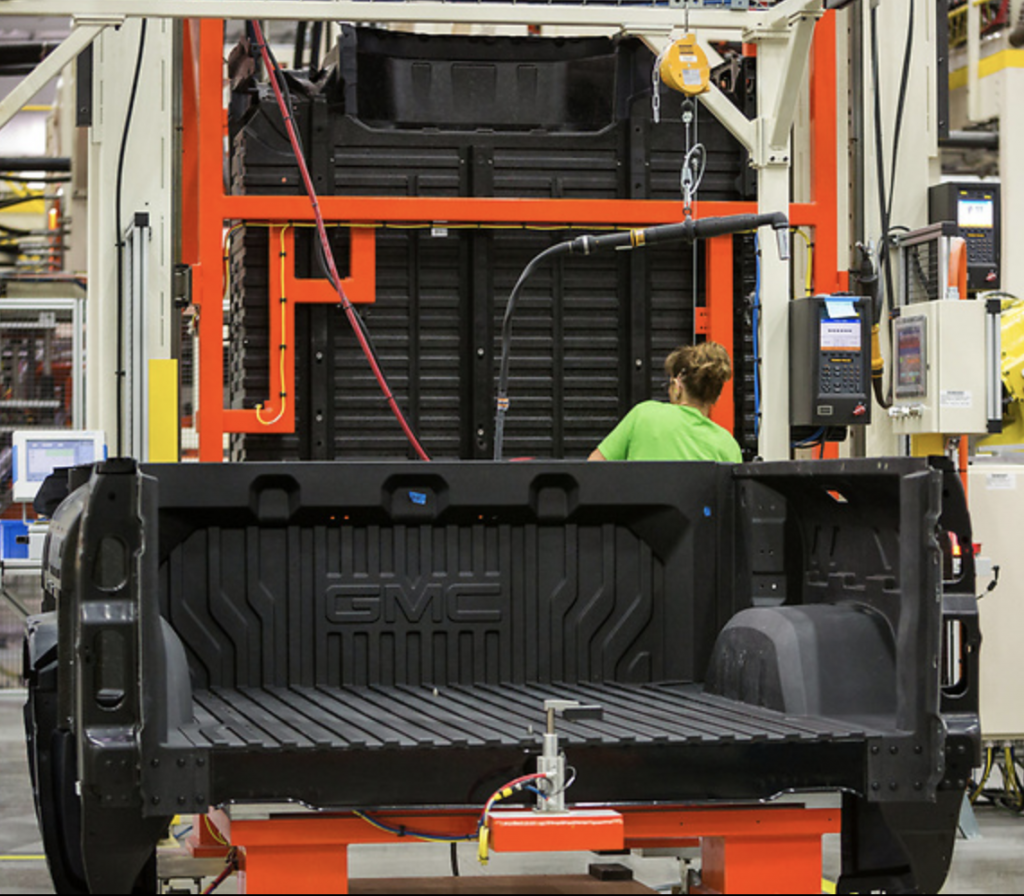 Then, earlier this year, GMC extended the "Swiss Army Knife" concept rearward when its redesigned 2019 Sierra 1500 debuted the MultiPro tailgate, which contains a separate center panel that can be positioned in different ways to provide six different functions. That's followed this summer by a new carbon-fiber bed the company says is six times stronger than a steel one.
Test Drive: 2019 Toyota Tundra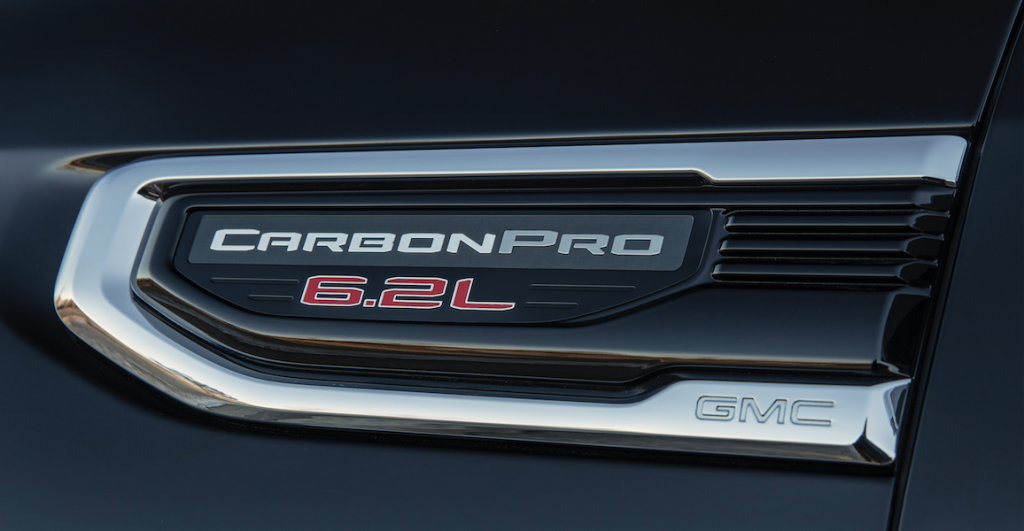 Eight years in the making, the new CarbonPro bed will be available on special 2019 CarbonPro Editions of the top-line GMC Sierra Denali 1500 and off-road-oriented AT4 1500. GMC says availability will be expanded for 2020 — possibly to Chevrolet Silverado models — as production of the complex box ramps up to speed.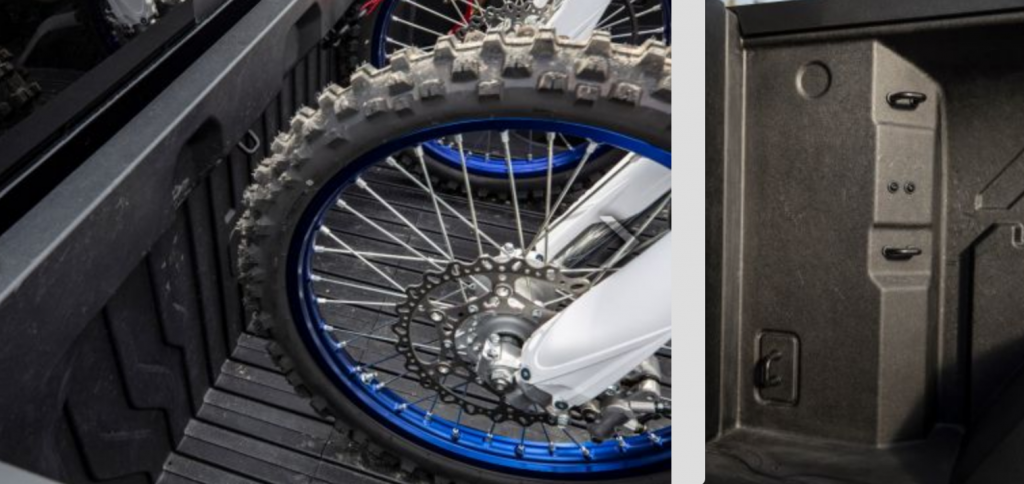 While the whole idea of the CarbonPro bed is to provide a stronger, mar-resistance cargo surface, there are other benefits designed in as well. It's also more corrosion resistant than a steel box, its floor includes a slip-resistant surface, contours allow for a bit more cargo space, and it incorporates front-wall tire indents and tie-down hooks for carrying motorcycles and ATVs. One other "side" benefit is that the bed's rear fenders are separate bolt-on metal panels, which makes them easier to repair or replace if damaged.
Included in CarbonPro Editions will be the MultiPro tailgate and a few other features such as wireless cell-phone charging. GMC said it would release pricing closer to the summer on-sale date.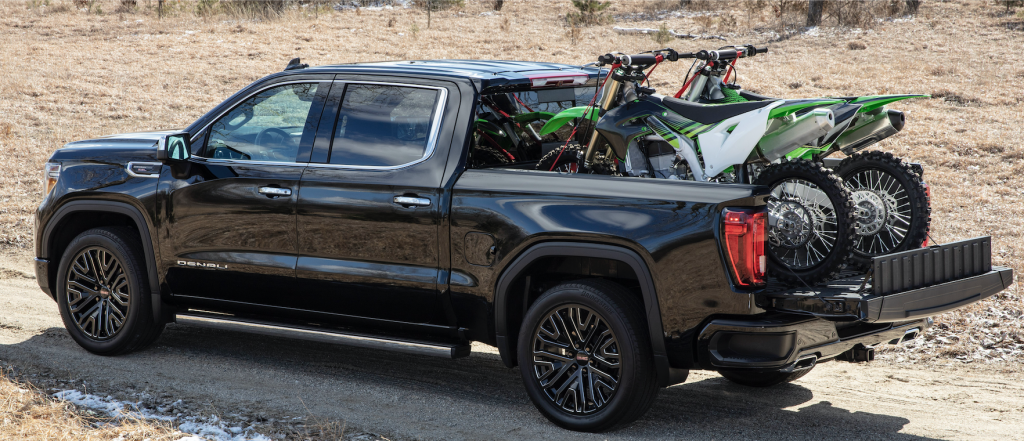 CG Says:
Although the CarbonPro bed's appeal is unquestionable, its success will likely be dictated by pricing — which GMC has yet to release. But a tour of the supplier company revealed the huge presses and complex robotics required to assemble each one, and that doesn't take into account the years of design, development, and testing required to get to that point, so it likely won't be cheap. Initially, at least, some of the cost will be hidden by grouping it with other features, and eventually offering it on more work-a-day models — where its added toughness may actually be of greater value — might well add volume that will drive down costs. We hope so, as the "business end" of a pickup is usually the first to go, meaning the CarbonPro bed could more than pay for itself in the long run.
Check out our Large Pickup Truck Best Buys
Consumer Guide Car Stuff Podcast, Episode 30: GMC Pickup Design
GMC Sierra CarbonPro