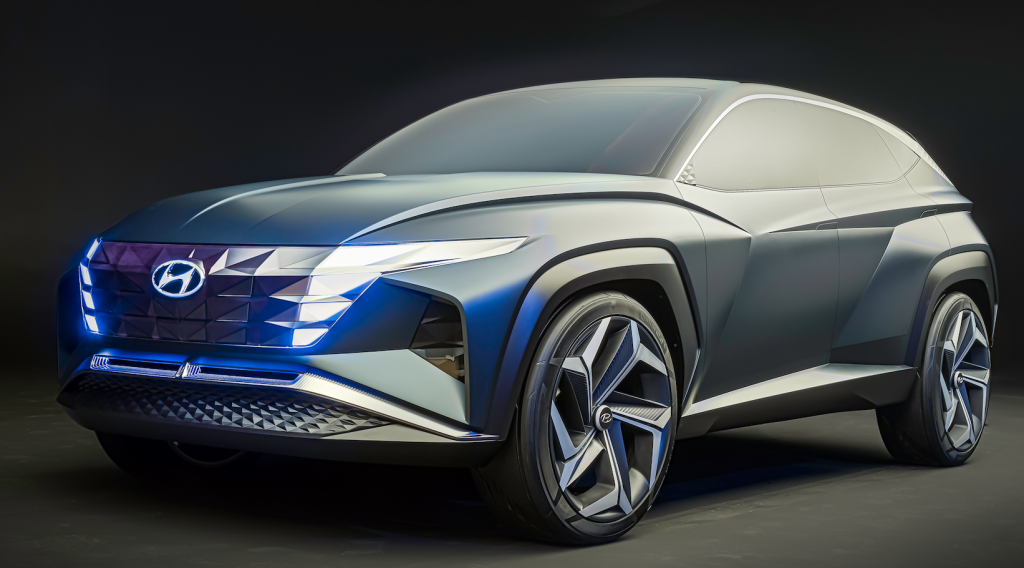 For many people, the most practical way to take best advantage of vehicle electrification is with a plug-in hybrid, which combines some electric-only drive range with the backup of a gas engine for longer trips. While pure-electric vehicles get the bulk of press coverage these days, Hyundai recognizes that plug-ins still make a lot of sense, as illustrated by the Vision T Concept introduced at the 2019 Los Angeles Auto Show.
Hyundai Vision T Plug-in Hybrid Concept
Hyundai Vision T Plug-in Hybrid Aside from the fact that it's a plug-in hybrid compact crossover, Hyundai didn't release many technical details for the Vision T. Instead, information mostly covered styling elements that support the company's "evolving Sensuous Sportiness global design language." For instance, the matte-green exterior finish indicates its "eco-lifestyle focus and inherent balance with the environment in which it is driven," while "each individual cell of the grille design continues to move in a prescribed sequence" once underway, "creating a truly dynamic forward demeanor." Also transformed when driving are the headlights, which appear to be chrome strips when parked.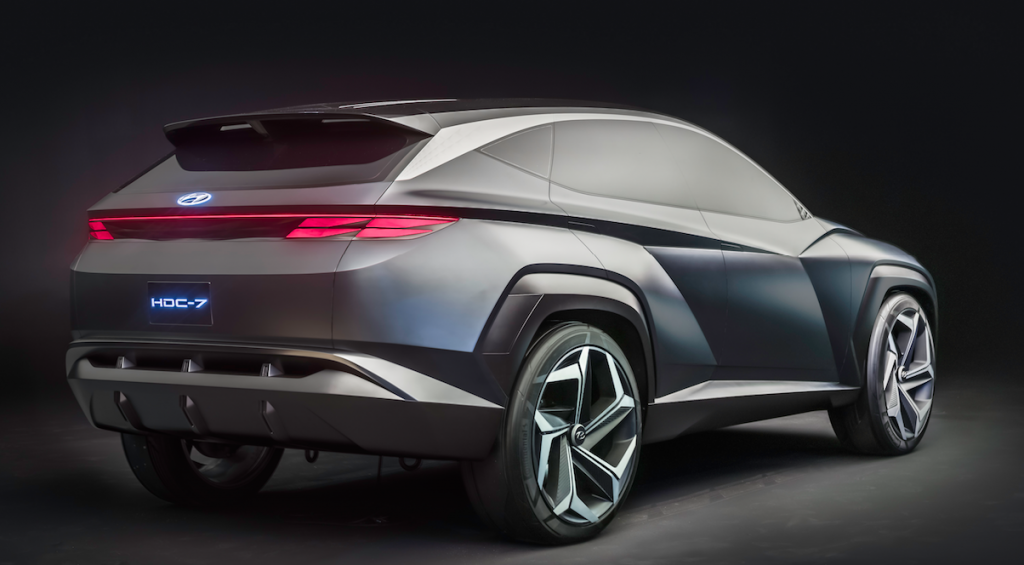 CG Says:
While we would like to see more in terms of technical specs, it's hard not to like the Vision T's dynamic appearance. And certainly the prospect of a plug-in hybrid compact crossover is appealing. While the Vision T may not ever make it to production in this exact form, kudos to Hyundai for showing an advanced vehicle that favors practicality over trendiness.
First Look: 2020 Honda CR-V Hybrid
Check out the Consumer Guide Car Stuff Podcast
Hyundai Vision T Plug-in Hybrid Concept