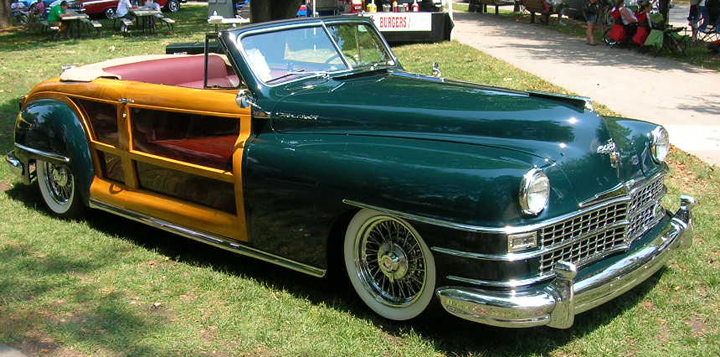 For the last 20 years, my annual Fourth of July weekend activities have included a pilgrimage to the Goodguys Heartland Nationals at the Iowa State Fairgrounds in Des Moines. Goodguys is a Northern California-based car-show event promoter that puts on a full summer schedule of street-rod/custom/muscle-car-centric events at venues across the nation.
This year, I came across an especially impressive 1948 Chrysler Town and Country convertible. At first glance, it looks to be a cleanly restored example. The only immediate tip-offs that all is not stock are the lowered stance and the 17-inch wheels (patterned after Chrysler's optional wire wheels of the 1950s) on low-profile whitewall tires.
The real surprise is under the hood. In place of the stock 135-horsepower straight eight, a 500-hp Viper V10 engine has been expertly installed. Underneath is a full Art Morrison chassis with coil-over shocks and four-wheel disc brakes. Hot Rods and Hobbies in Signal Hill, California, handled most of the construction.
This is one of the slickest and classiest "resto-mod" machines I've ever seen. The overall construction quality is impeccable; the fit and finish is in the league of Pebble Beach Concours show cars. And rest assured that this car is no "trailer queen." It belongs to Goodguys founder Gary Meadors, whose motto is "Ya gotta drive 'em." He'll put thousands of miles on the car this summer, driving to various Goodguys events around the country.
Restoration purists might cringe, but it's hard to argue with the "have your cake and eat it too" factor of this gorgeous car: It has all the art-deco style and presence of a Forties classic with the performance and comfort of a modern-day car.
Woodie Madness! 5 Classic Car Ads Featuring Wood-Sided Rides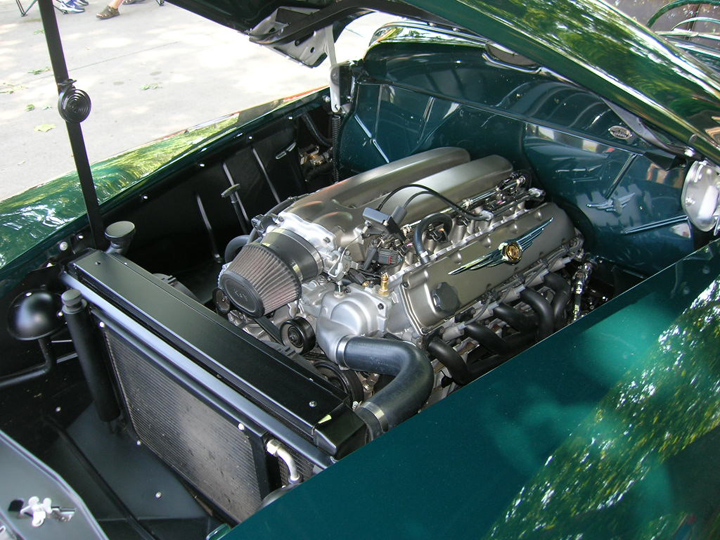 Standout Stockers: Unusual Vehicles at the Goodguys Heartland Nationals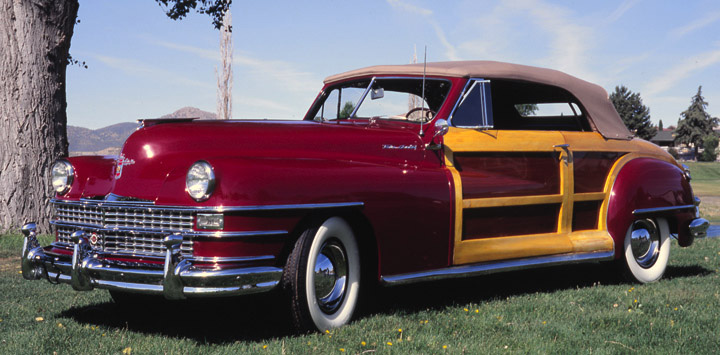 Model-Year Madness! 10 Classic Ads From 1957