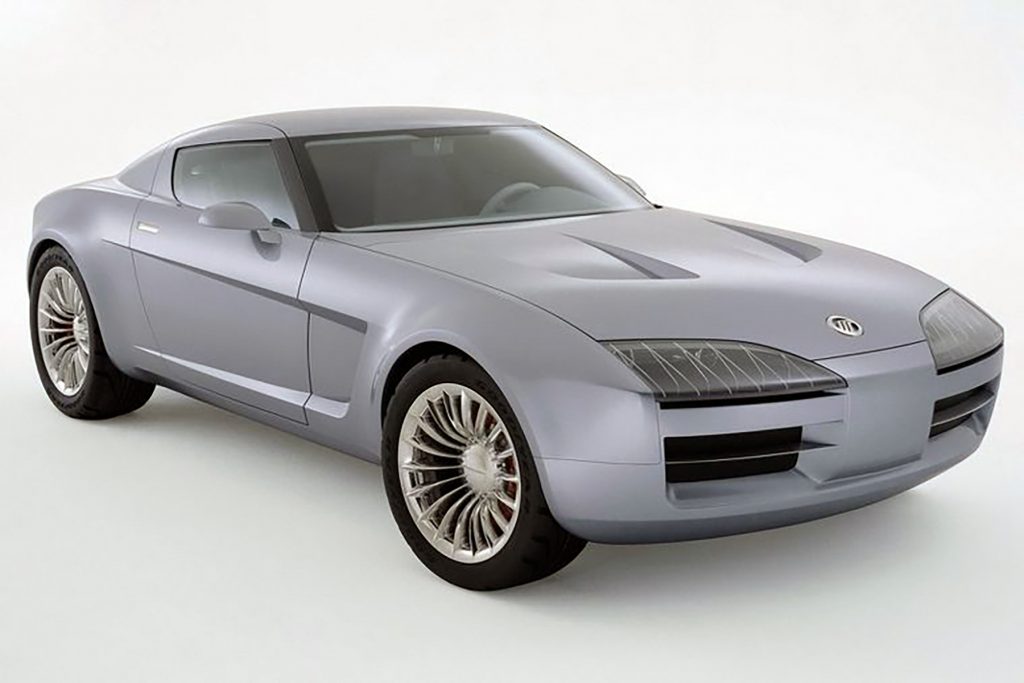 This is an installment in a series of posts looking back on show cars that we feel deserved a little more attention than they got. If you have a suggestion for a Forgotten Concept topic, please shoot us a line or leave a comment below.
Mercury Messenger Concept
First Seen: 2003 Detroit Auto Show
Description: Sporty 2-door fastback
Sales Pitch: "Design that will lead Mercury's rejuvenation"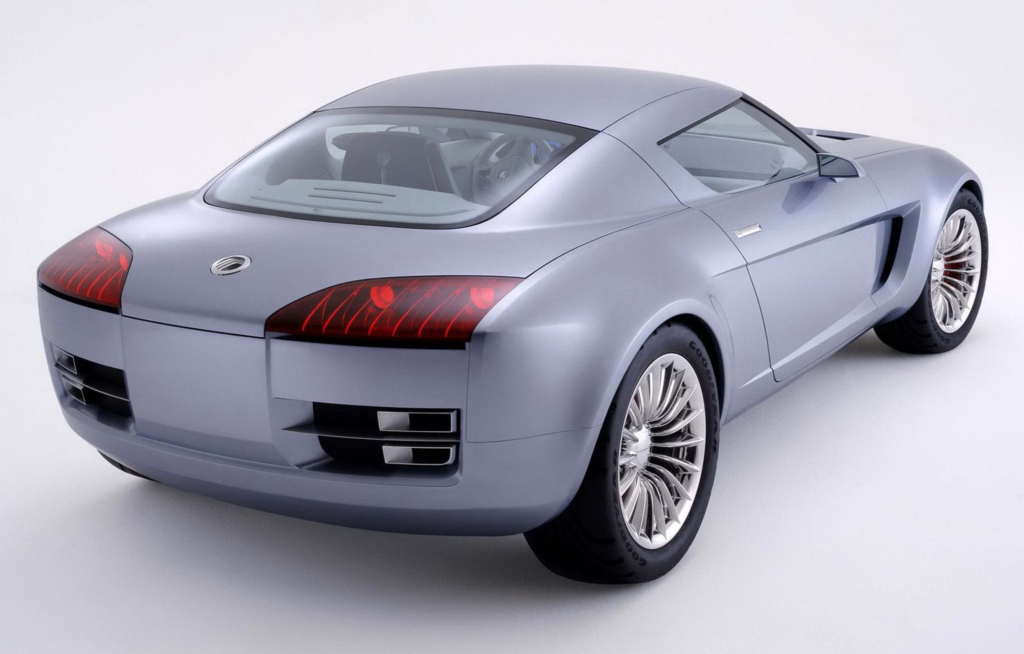 Details:
First seen at the 2003 Detroit Auto Show, the Messenger was a sporty fastback featuring a clean design and V8 power. Per Mercury's press materials, the rear-drive concept was powered by an all-aluminum 4.6-liter engine mated to a 6-speed automatic transmission. In reality, the concept vehicle didn't have an engine or transmission–only an electric motor to power it on and off the auto-show stage. However, the Messenger was equipped with a full interior, and its aluminum monocoque frame would have helped to keep its weight down. The Messenger also boasted 4-wheel independent suspension and Brembo-brand 4-piston brakes at all four corners.
According to Gerry McGovern, Mercury's design chief at the time, the aptly named Messenger was created to herald an era of new design for Mercury, one more independent of Ford than the brand had become.
Forgotten Concept: Mercury Meta One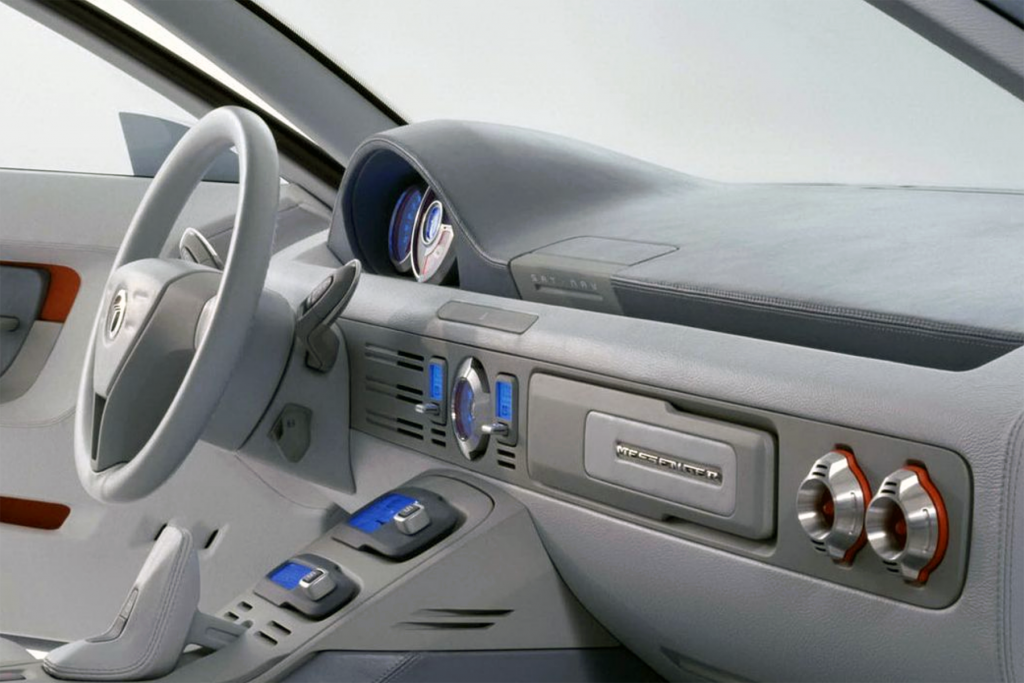 CG Says:
The promise of the Messenger was that the car's design language would help the Mercury brand appear more independent of the Ford brand. This was a bit ironic, because discussions surrounding a production version predictably had the vehicle sharing much mechanically with the Mustang.
Mercury would not go on to sell anything like the Messenger, nor would the brand adopt any aspects of the concept's styling. This is a shame, as the Messenger Concept is a great looking car. The Mercury brand was shut down after the 2011 model year, and in August 2010–right around the time Mercury itself was winding down–the Messenger Concept was auctioned off, finding its way into the Bortz Auto Collection. Several Bortz-owned vehicles have appeared in our sister publication Collectible Automobile.
Forgotten Concept: Cadillac Steinmetz Catera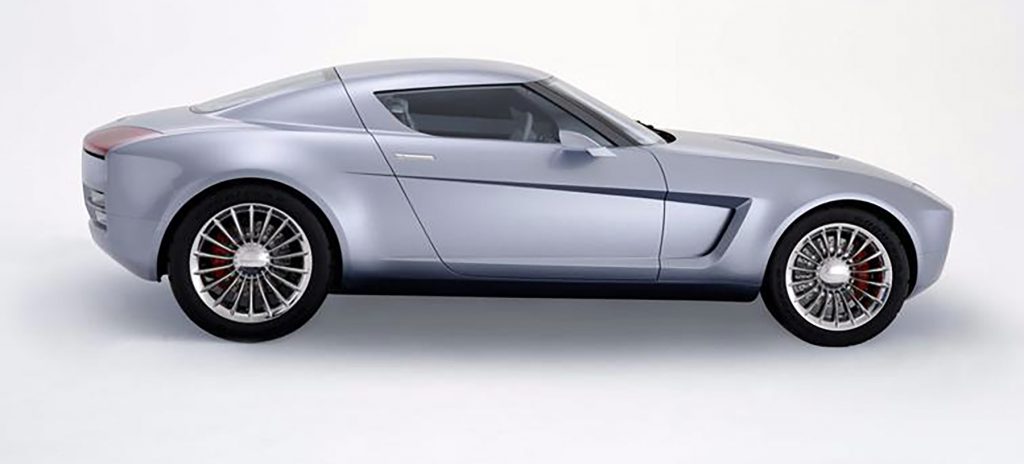 Listen to the Consumer Guide Car Stuff Podcast
Mercury Messenger Gallery