This is an installment in a series of posts looking back on show cars that we feel deserved a little more attention than they got. If you have a suggestion for a Forgotten Concept topic, please shoot us a line or leave a comment below.
Mercury Meta One
First Seen: 2005 Detroit Auto Show
Description: Midsize crossover featuring next-generation safety and connectivity features, and environmentally friendly powertrain
Sales Pitch: "The world's first partial-zero-emissions vehicle"
Details: Though it was stylistically understated for a concept car, the Mercury Meta One boasted plenty of technological innovations–many of which have since become available on production vehicles.
A preview of a production Mercury meant to reach showrooms for the 2007 model year, the Meta One shared its basic architecture with the Ford Freestyle, a crossover that debuted for the 2005 model year. The Freestyle was restyled and renamed Taurus X for the 2008 model year, but a regular-production Mercury variant–which the Meta One was clearly intended to foreshadow–never saw the light of day.
Under the hood, the Meta One featured a 2.7-liter twin-turbocharged diesel V6 mated to an electric motor and a CVT transmission. Mercury did not provide fuel-economy data for the hybrid powertrain, but claimed that the Meta One would be the world's first Partial Zero Emissions Vehicle (PZEV), an EPA classification awarded to especially clean cars and trucks.
The Meta One's clean cabin featured four-place seating; Wi-Fi personal-device connectivity; and a few predictive safety features, including blind-spot detection, lane-keep assist, and forward collision warning with automatic emergency braking.
The Meta One holds a special place in Ford corporate history as the last-ever Mercury concept vehicle. The production of Mercury automobiles ended in 2010 with the production of a small batch of 2011 models.
CG Says: Though the pairing of diesel power and hybrid augmentation never saw passenger-vehicle use in the United States, many of the other features found on the Meta One did. We appreciate this concept crossover's clean design and forward-thinking technology, all of which proved to be viable in the very short term.
Psychedelic 16: Cadillac's Multi-Cylinder Concepts of the '60s
Written by: Tom Appel
on January 24, 2019.
on January 19, 2021.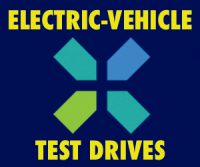 Auto Shows
Steve & Johnnie's Road Tests