Written by Tom Appel in
AMC
,
Buick
,
Cadillac
,
Chevrolet
,
Classic Car Ads
,
Classic Cars
,
Dodge
,
Ford
,
Mercury
,
Oldsmobile
,
Pontiac
Maybe you agree. Seems to these eyes that by the late Sixties, cars were taking on a decidedly masculine look and feel. This was, of course, the beginning of the muscle-car age, but there was more to it than that.
By 1967 most cars had taken on more sharply creased body sculpting and generally lower and wider stances. This Mercury Cougar television ad seems to sum up the movement nicely:
Regardless of whether or not the look of the day was masculine, I think we can all agree that, in general, 1967 was a pretty good year for styling overall.
If you have a favorite '67 model, tell us about it. We'd love to hear about which rides appealed to you most.
Model-Year Madness! 10 Classic Ads From 1966
Buick
Cadillac
Chevrolet
Dodge
Ford
Model-Year Madness! 10 Classic Ads From 1956
Imperial
Mercury
Oldsmobile
Plymouth
Pontiac
Written by: Tom Appel
on April 4, 2017.
on January 9, 2018.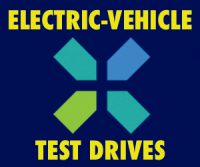 Auto Shows
Steve & Johnnie's Road Tests