For the ABC television network, 1966 was a big year. The network elected to introduce 16 new programs that season–more than half of its prime-time lineup up. You can watch the intros from all of ABC's new-for-'66 programs below.
Relatively speaking, things were less turbulent in the auto world, but certainly not quiet. Studebaker would build its last automobile, as would Germany's DKW. But not all the news was sad. In Japan, Toyota would build its first-ever Corolla, a model that remains in production to this day.
Collected here for your consideration are ten classic car ads from that transitional year. As always, we ask that you share any stories you might have regarding any of the vehicles on this list. The place to leave comments can be found just below the last ad.
Check out more great classic auto ads
Buick
Chevrolet
Chrysler
Dodge
Ford
Hertz/Shelby
Photo Feature: 1970 Shelby GT-500 Fastback
Mercury
Pontiac
Oldsmobile
Volkswagen
Automotive Fools Club: Three Absurd Myths
Written by: Tom Appel
on March 31, 2017.
on January 9, 2018.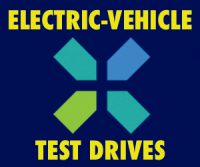 Auto Shows
Steve & Johnnie's Road Tests